Rouet 66 Kansas
If you've not read about Illinois or Missouri you can read about these parts of the route from the Route 66 master page. We now enter into Kansas. Kansas is the smallest of the Route 66 states and if you didn't stop you could drive it in 10 minutes. However there is lots of reasons to stop! If you've ever seen the Disney film franchise Cars the town of Radiator Springs has had a large amount of influence of both Galena and Baxter Springs. These are the 2 towns you'll drive through in Kansas.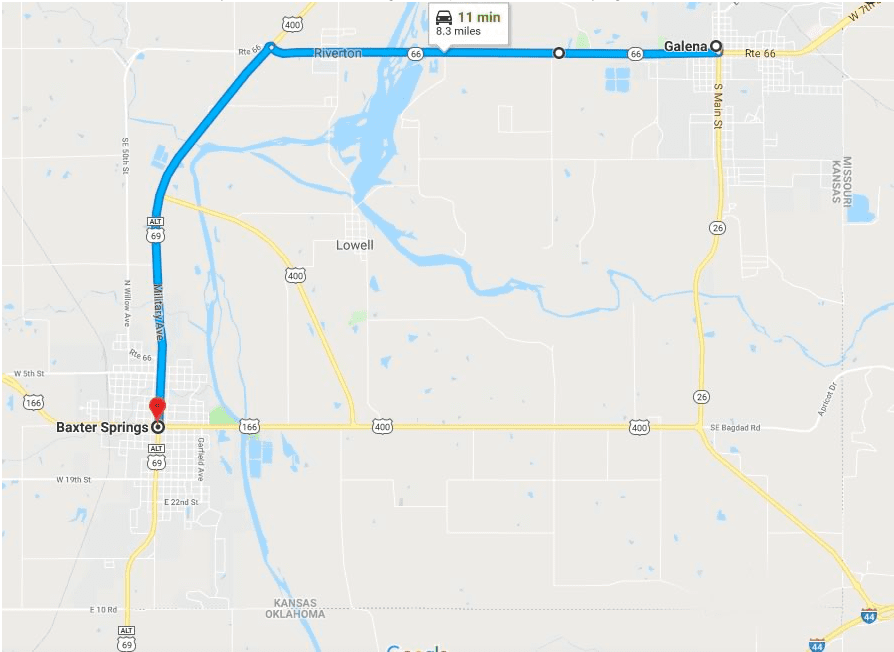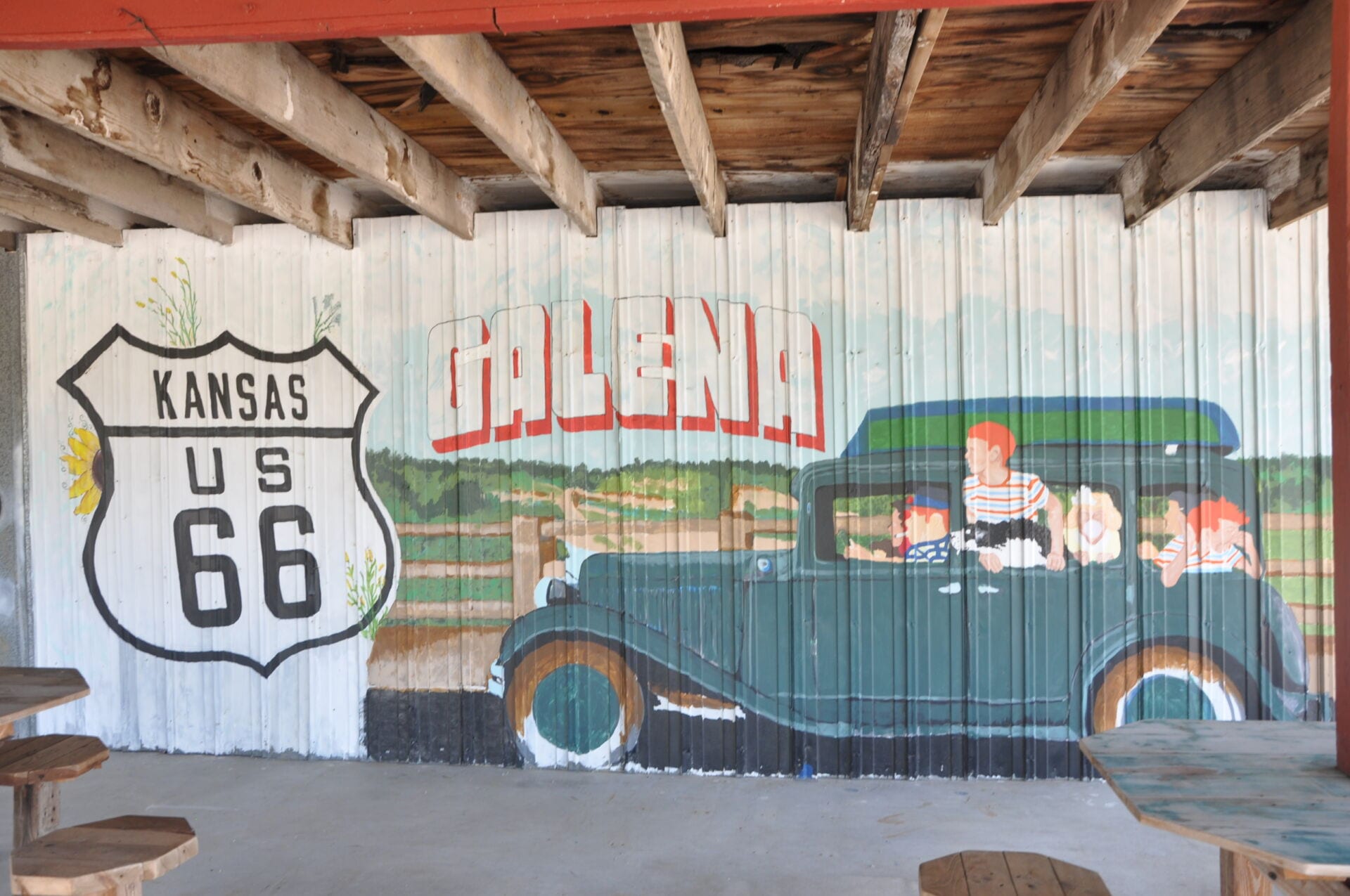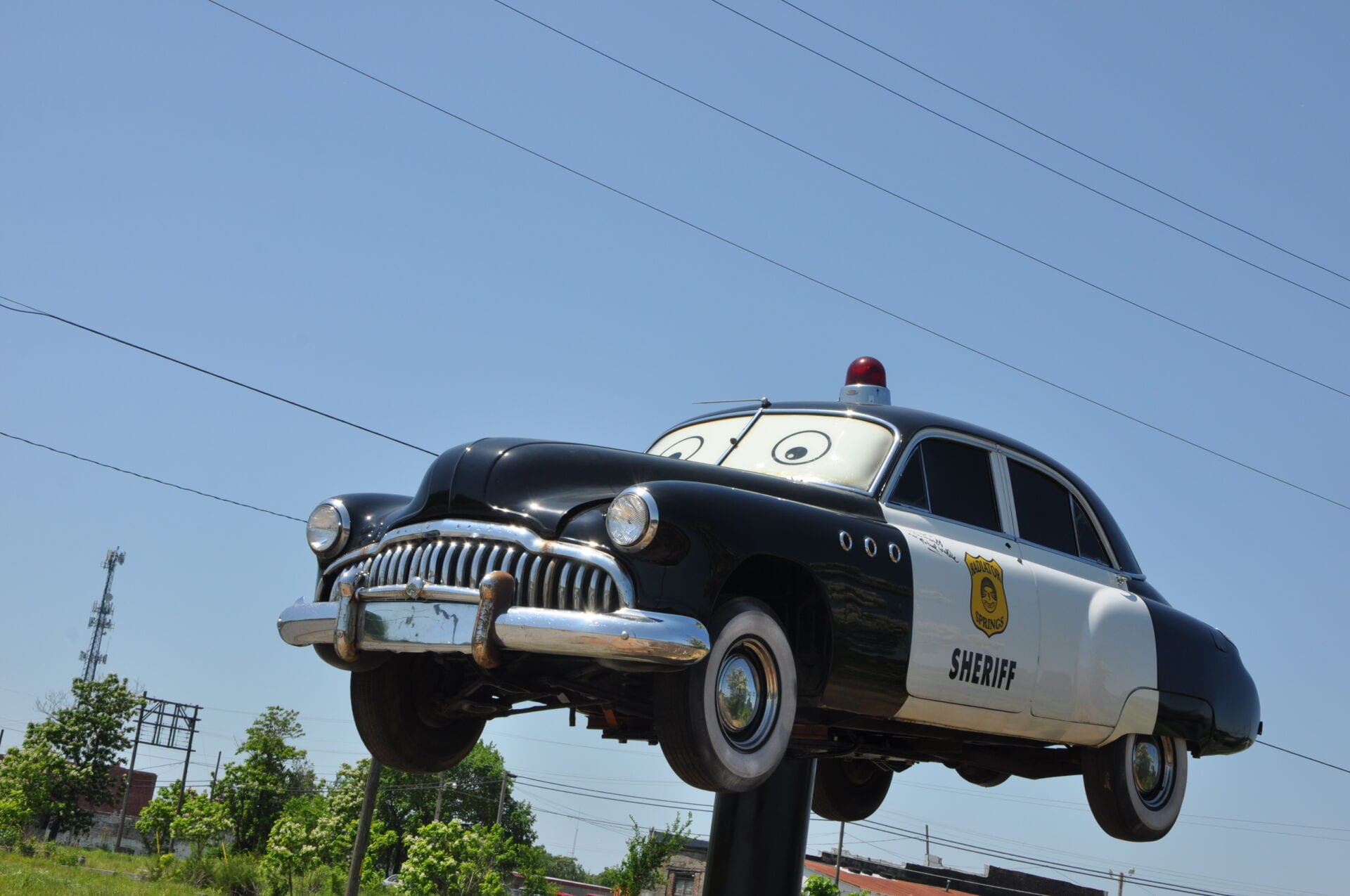 Galena
The Influence of "Cars" is found the moment that you enter the state. Just before the town of Gelena starts (any and every car you see on the route is painted like on from the film). The first one you come to is a police car in the same way that Sheriff is at Gelena Rest Place. High on a big post it's like the welcome gate to the state. At the same point are some comedy boards you can stick your head through for a cheesy photo!
As you head to the town itself the first stop has to be "Cars on the Route". This is a great place to get some gifts as well as a great place for some photos. Outside the building there will be several vehicles, including the mining boom truck that inspired the character "Tow Mater" in Radiator Springs from the movie Cars.
A bit further down the high street are a number of other things to look at and see.
Firstly have a look at Gelena City Jail (it's tiny!!) Then have a look at the Murals of Galena - the mural was created by the same people who did the ones in Joplin Missouri.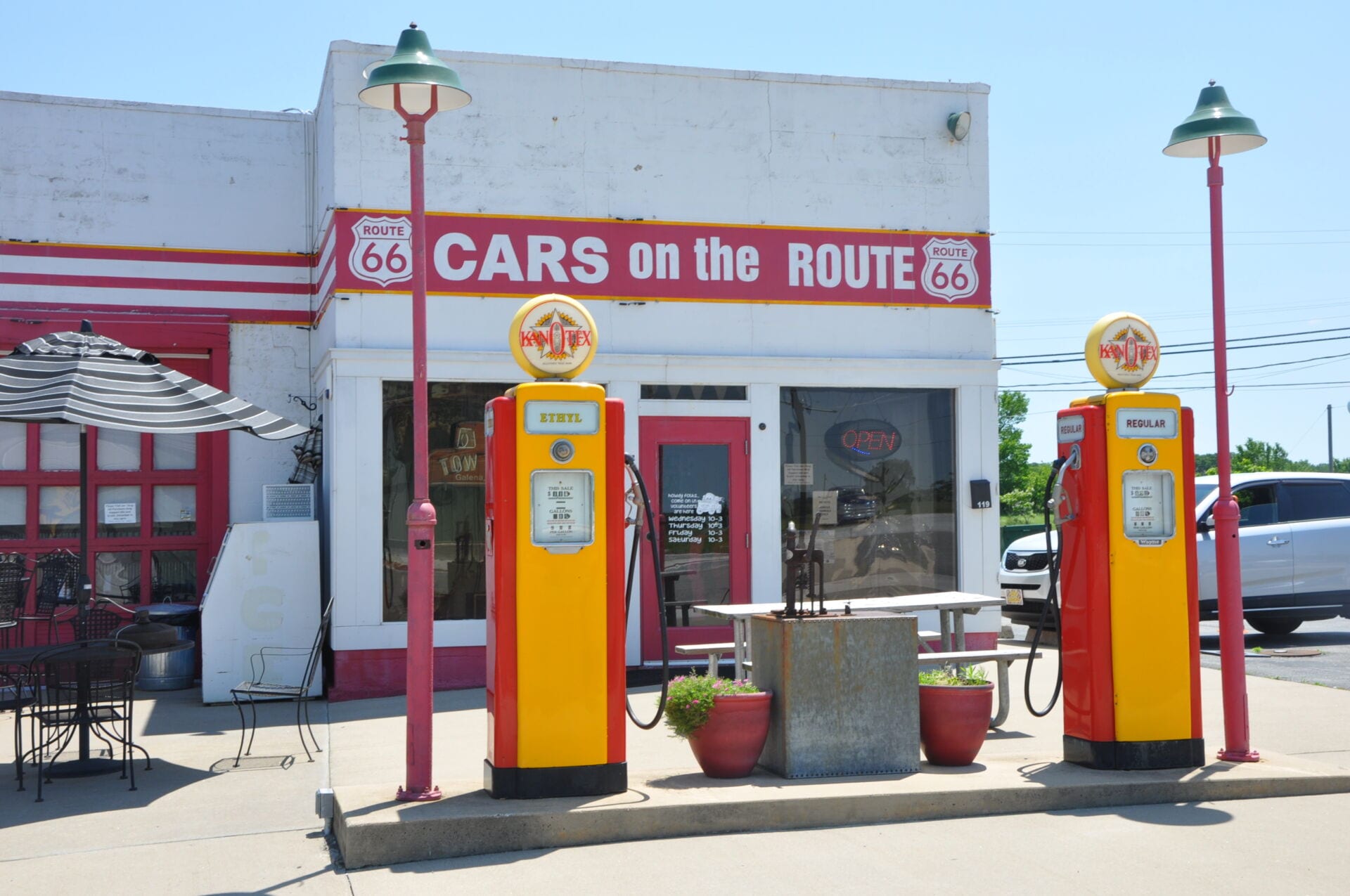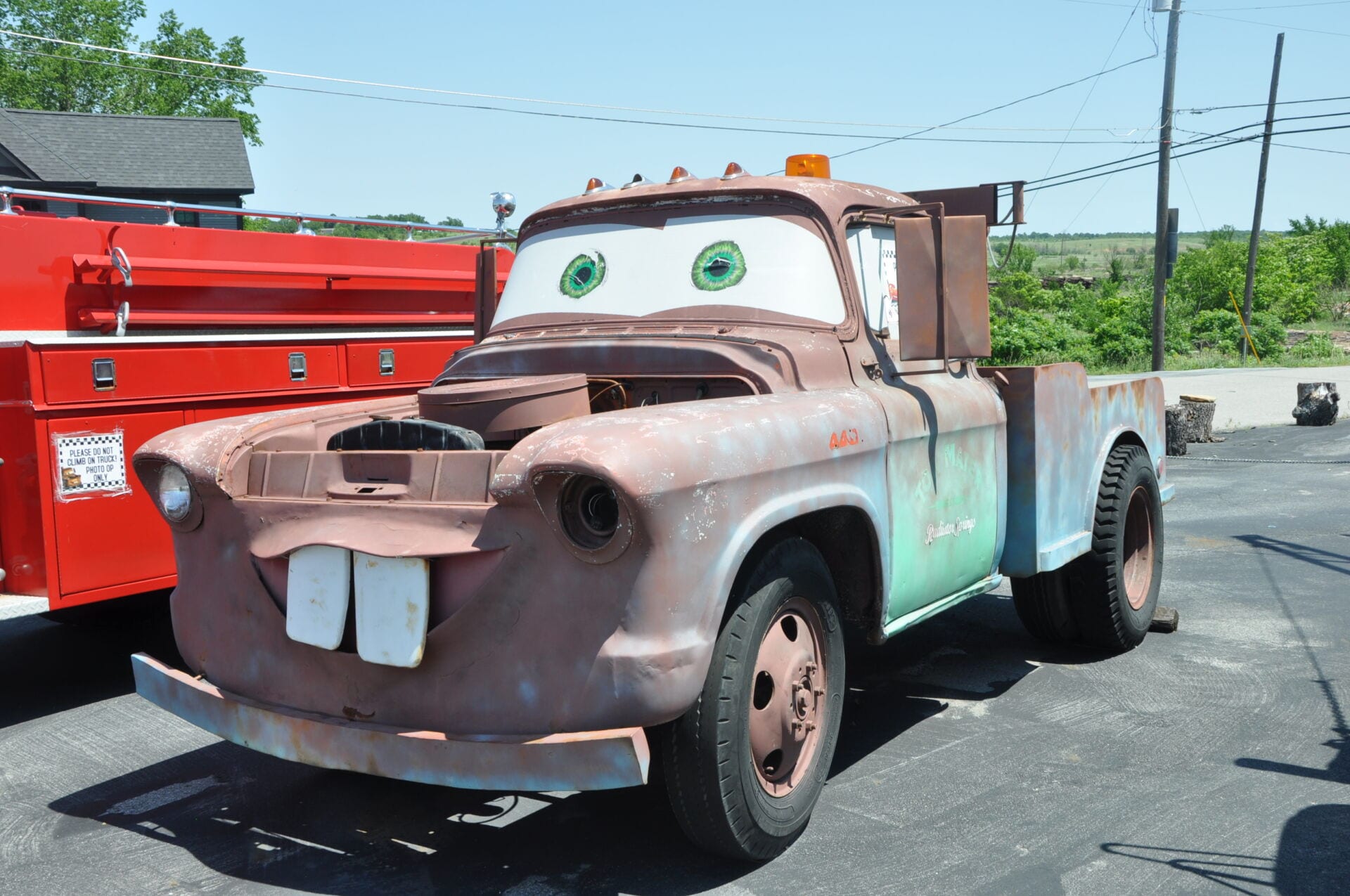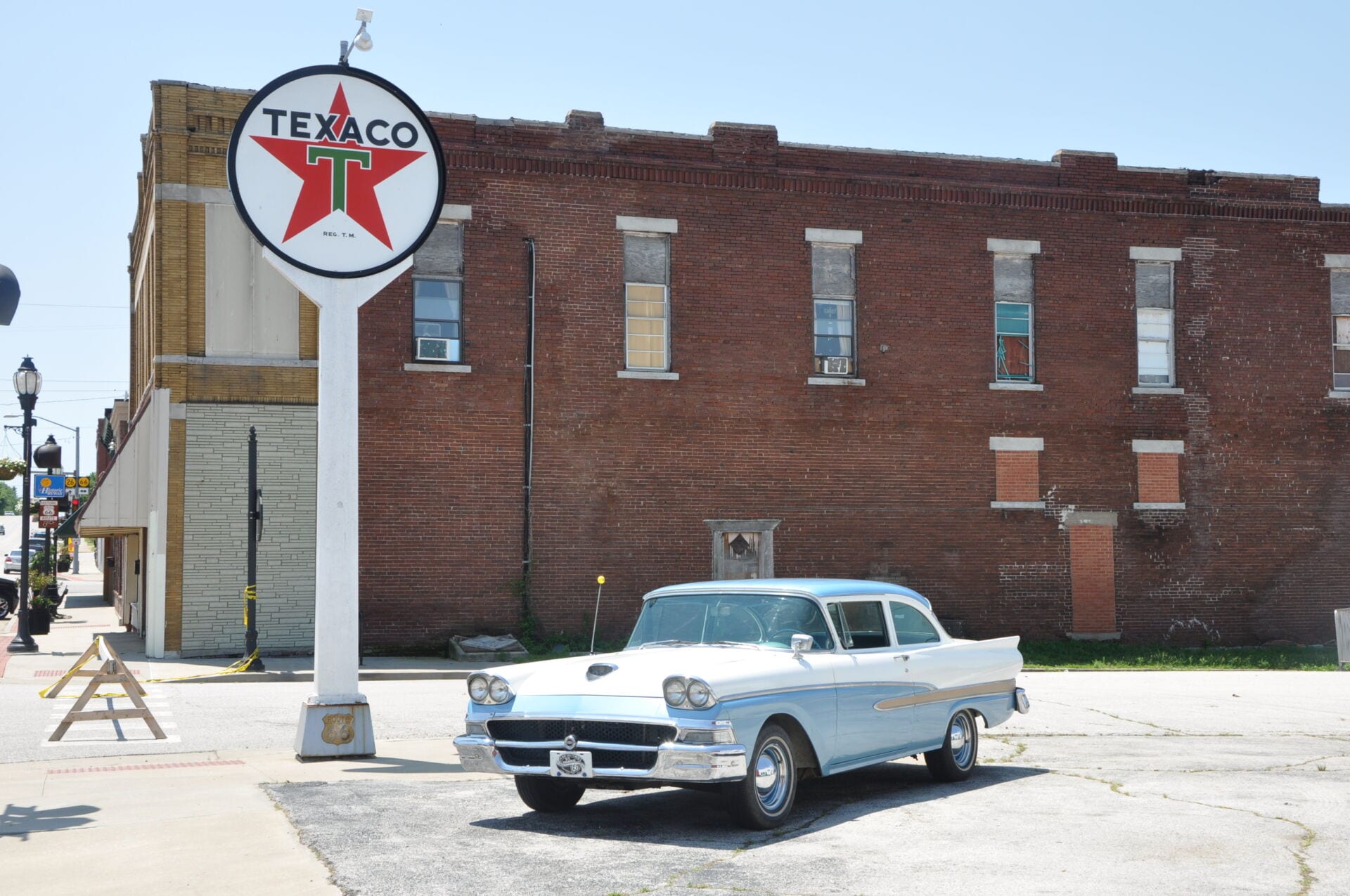 Gearhead Curious
Gearhead Curious is a place to "watch" depending on when you visit you might meet Aaron. Aaron is restoring the property from nearly a ruin to the 1939 Texaco petrol station which stood on the same ground. It will be selling Gearhead art and Route 66 Souvenirs. When we visited we were lucky to meet Aaron who's just so passionate about both restoring the building but also Route 66 history itself.
In 2020 they have added a replica of "Doc" from Cars. Just adding more of the links from the film to the town of Galena.
There are a couple of other shops in the town where we got memorabilia from that's worth popping in.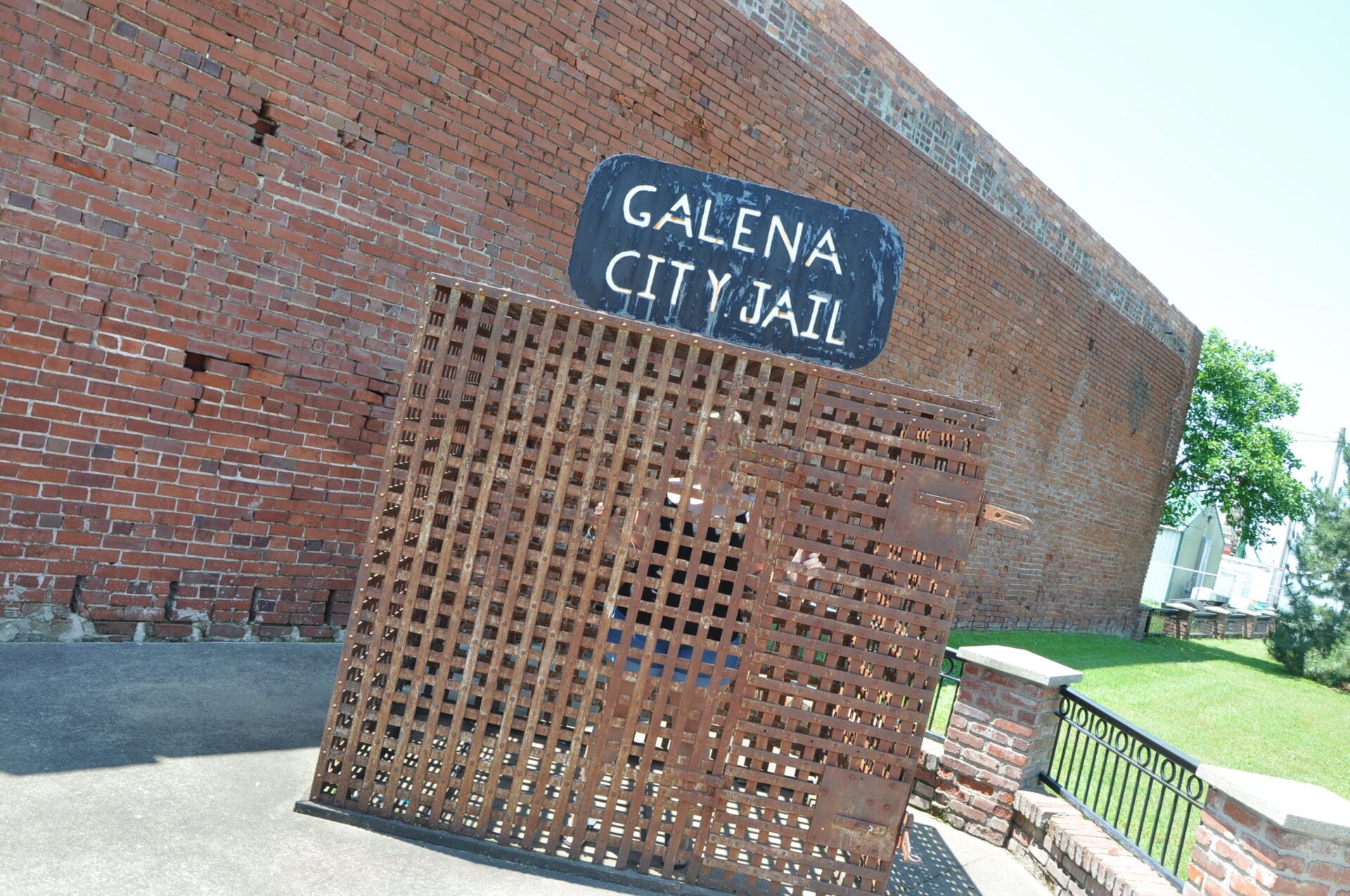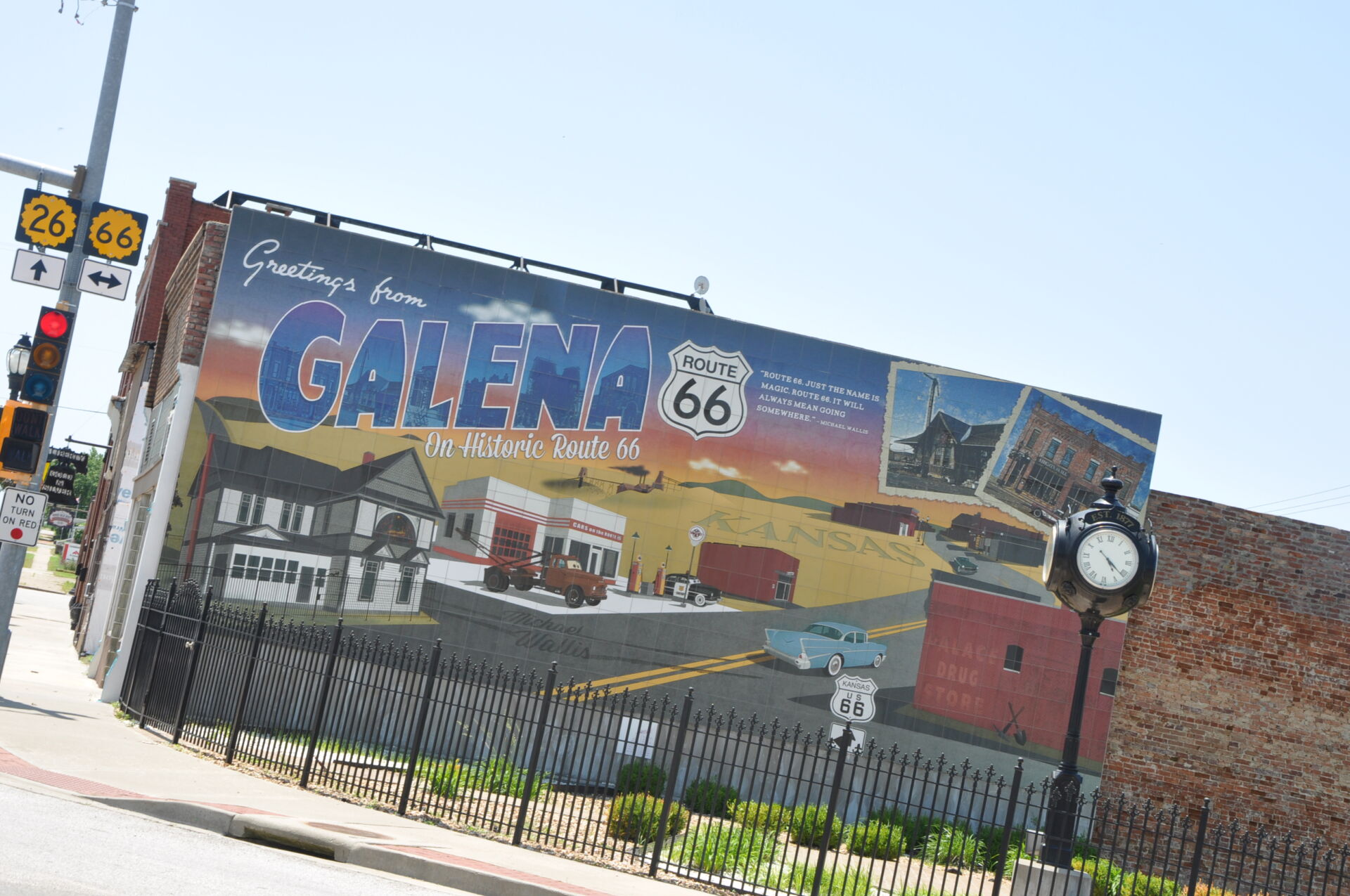 Baxter Springs
On leaving Galena - which you could spend a good few hours at, you come to the Eisler Brothers Old Riverton Store. This store has been in business along Route 66 since 1925. Added to the National Register of Historic Places in 2003, it offers groceries, produce, plants and flowers, a deli and gift shop.
You then hit the next and other town of Route 66 Kansas. Baxter Springs. There isn't as much to do here, but it's still a beautiful little town.
First off stop at Baxter Springs Visitors Centre. This was an old "66" Petrol station. It was built in 1930 to a very usual style that can be found elsewhere in the country. It was converted into offices in 1972 and was placed on Register of Historic Buildings in 2003. The building was then restored to the condition that you find it in today.
The day we arrived we found a collection of 1970's muscle cars there! If you've read my post on my dream garage you'll understand how much I loved this!
Also in Baxter Springs is the Heritage Museum. This has exhibits from the colourful history of the area from the Civil War to the present.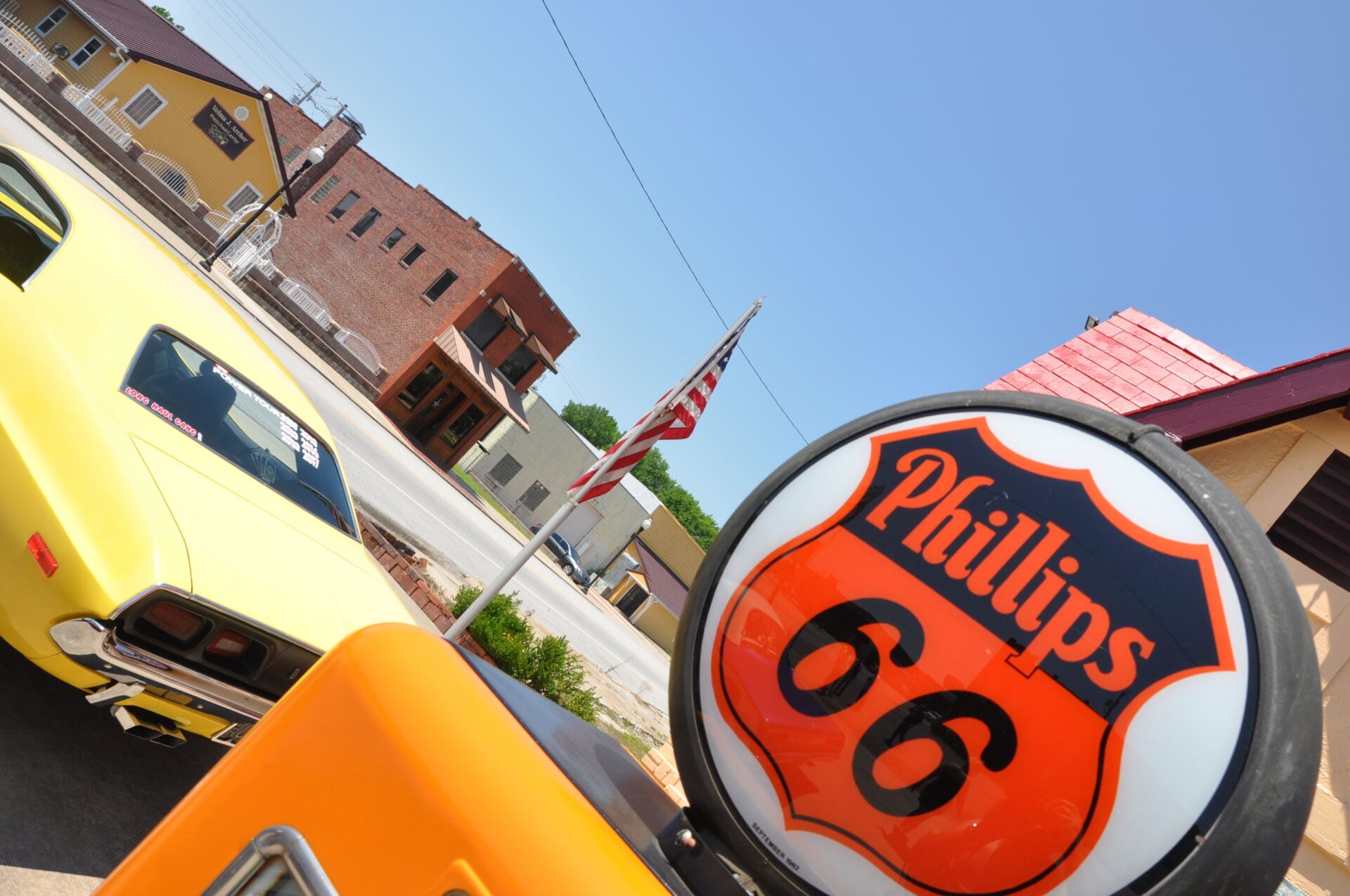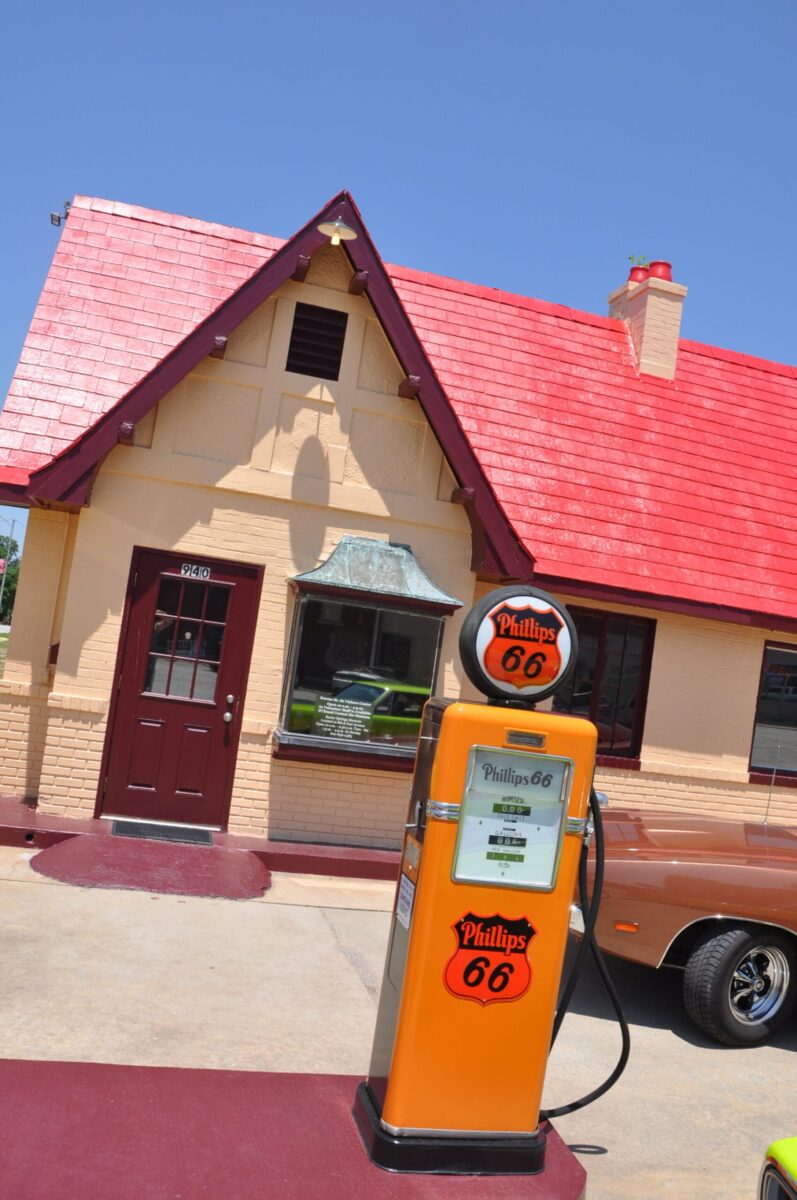 Route 66 Kansas
So Route 66 Kansas is done and dusted! It's short and sweet but there is a lot to do!
Even though it was only a couple of towns we liked it more than some other states with much more going on.
So we're now on to Oklahoma - and another "big" state!