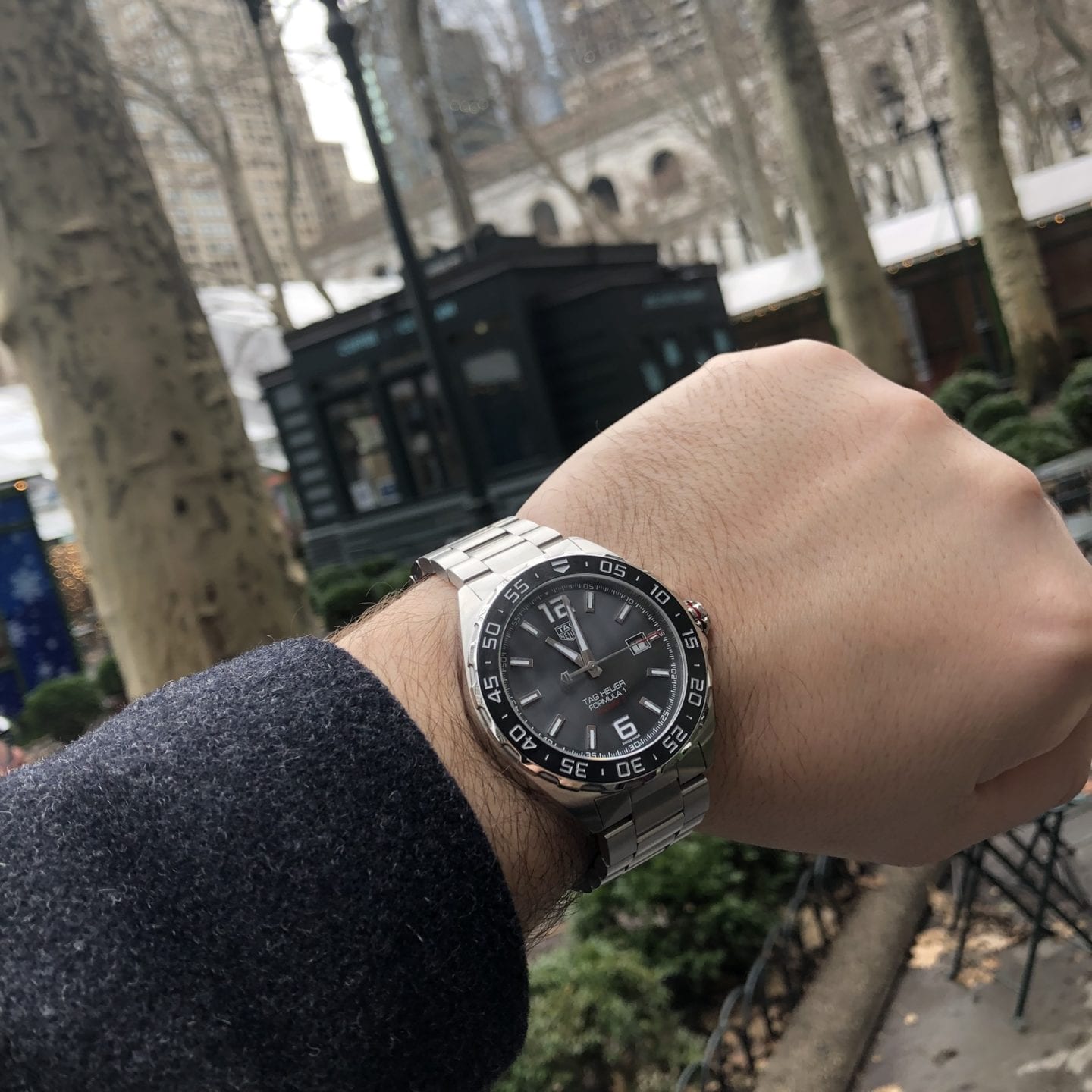 For the last 10 years or so I've wanted to get a Tag Heuer watch. I grew up in the 1980's following Motorsport and watching the great Ayrton Senna and Alain Prost battling - always featuring on the McLarens at the time and of course now more associated with the Red Bull team. But since those early formative dates the Tag Heuer has been something to aspire to... It's a status, a badge of merit, a understanding and a self knowledge that you have done well. This show's nothing more than in the world of sales where things like the watch you wear IS your badge and credibility to open doors....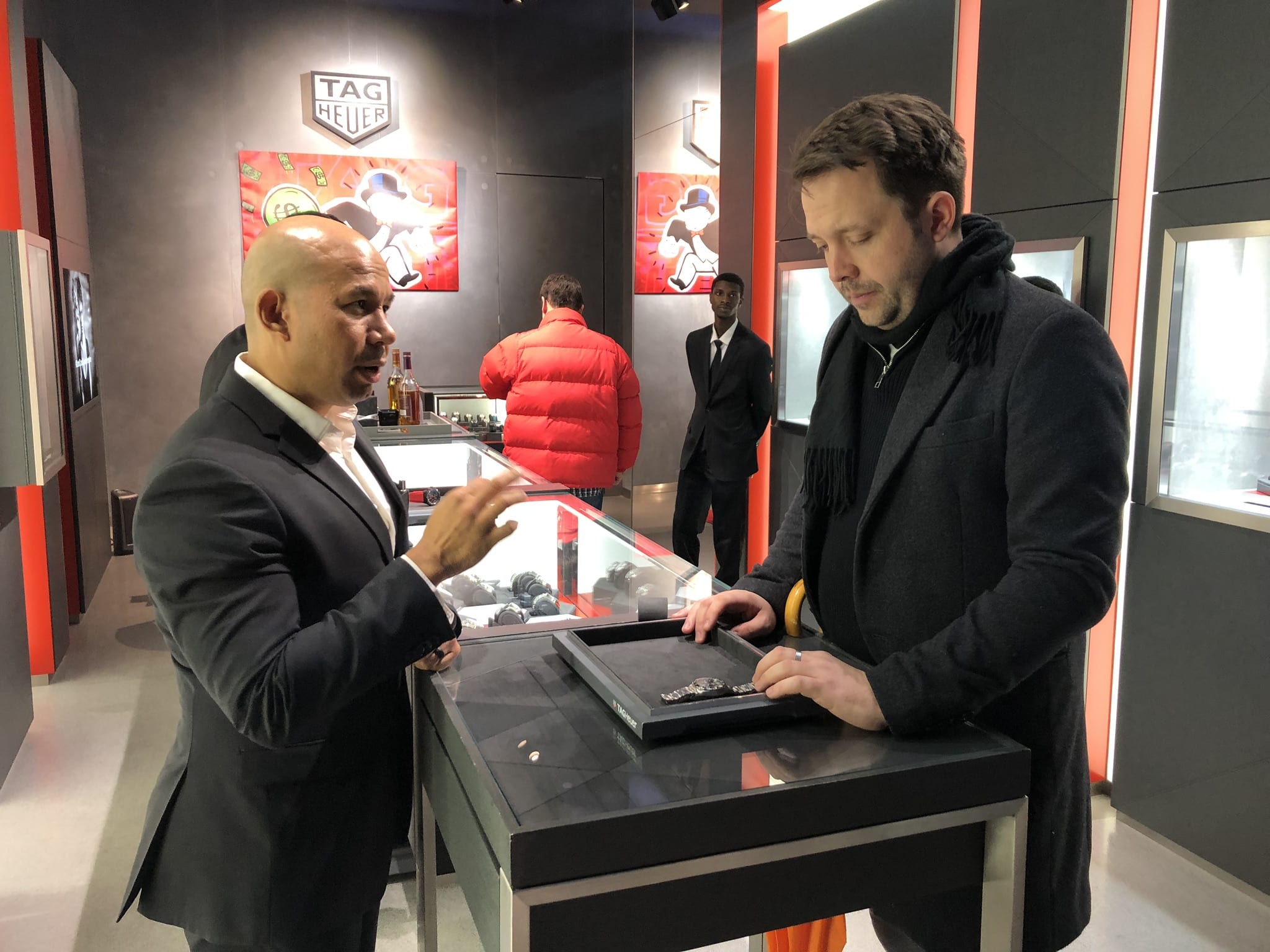 I've known for a while what watch that I wanted. I wanted to go with something with the Formula One connections but also a classic design. Not something that would go out of fashion. I want to wear my Tag Heure as my watch. Not something that goes in the draw for high days and holidays but something that I can look at on my wrist and feel that I've worked for this. Although not wanting to show off, I want to feel confident that it's on my wrist.
I decided to go for the TAG HEUER FORMULA 1 CALIBRE 5 watch. A metal strap was key and this product came with the option to have a black band on the strap. However I felt that this distracted from the design and also didn't make it such a classic. The next criteria for me was that it had a clean clock face. Yes I could have gone for one with the stop watches, but I much prefer a cleaner image to look at. Finally having a watch that auto charges was key as well for me - this should mean I don't need to replace the batteries as often!
On our recent trip to New York I decided that this was the time to purchase! I could of course bought on line but really I wanted the whole "experience" as much as anything else (and of course the watch!)
We made our way to the Tag Heuer 5th Avenue store (where else is more iconic to go shopping in New York?) to purchase and we were warmly welcomed by the wonderful staff in the store.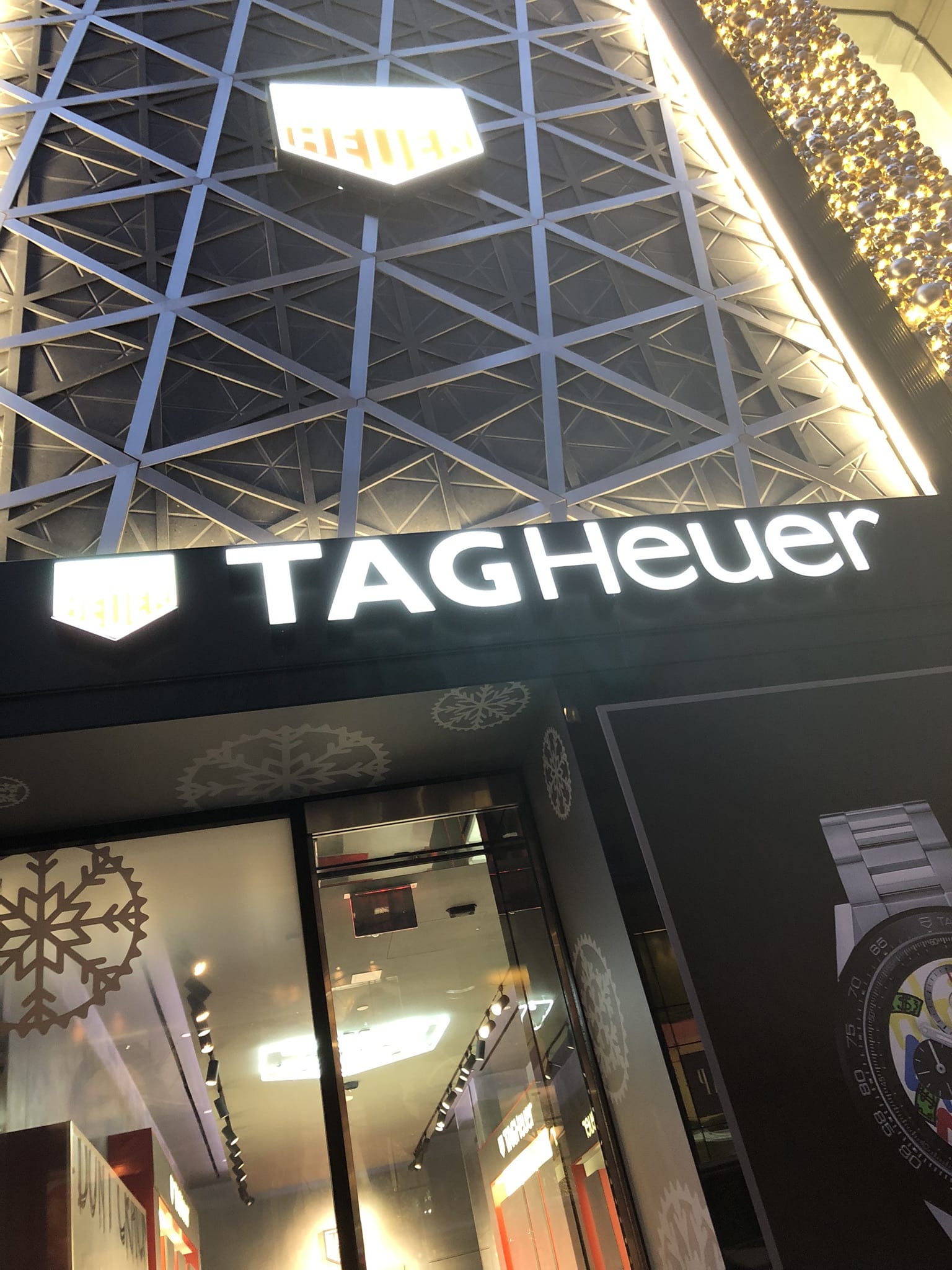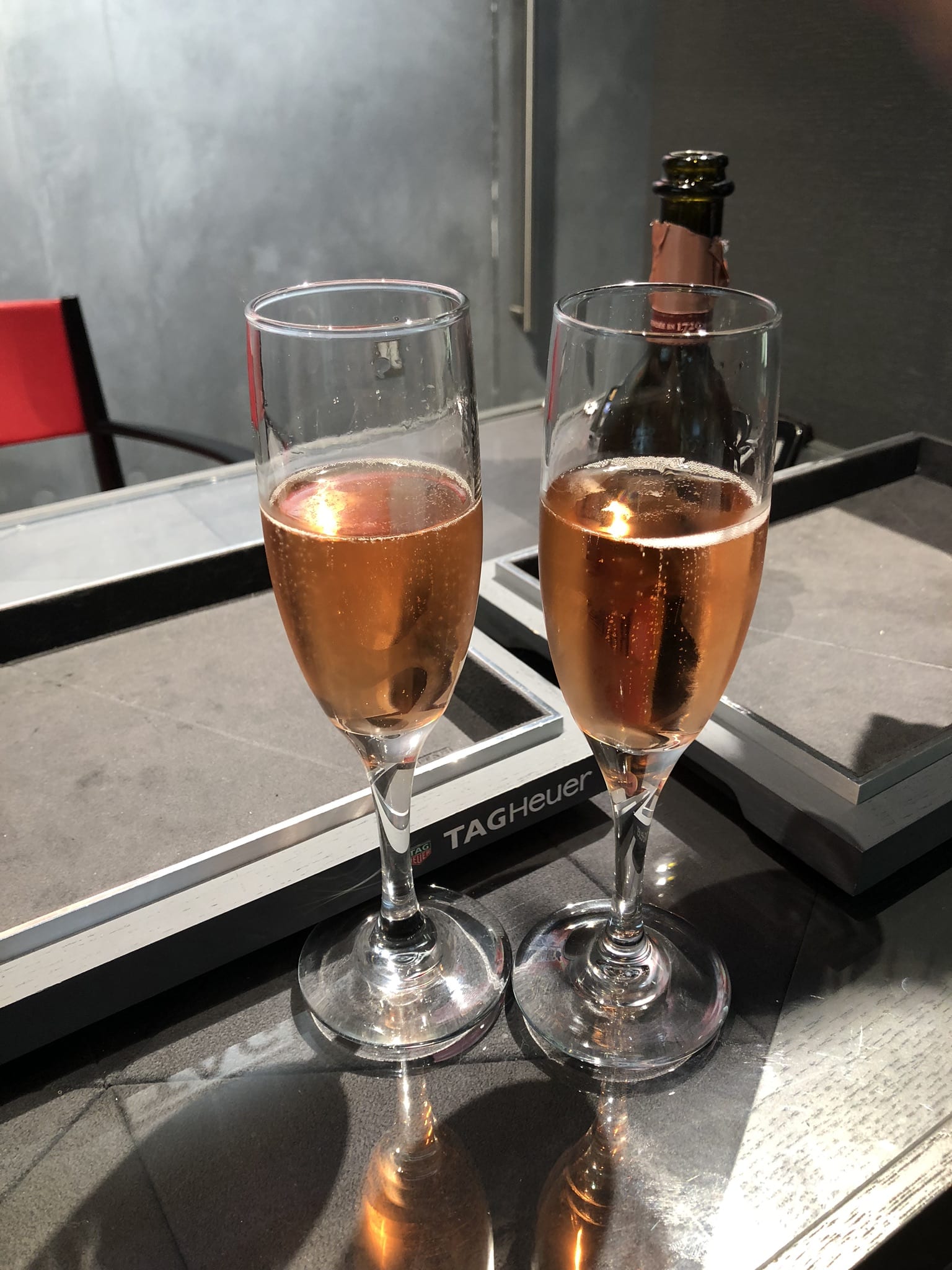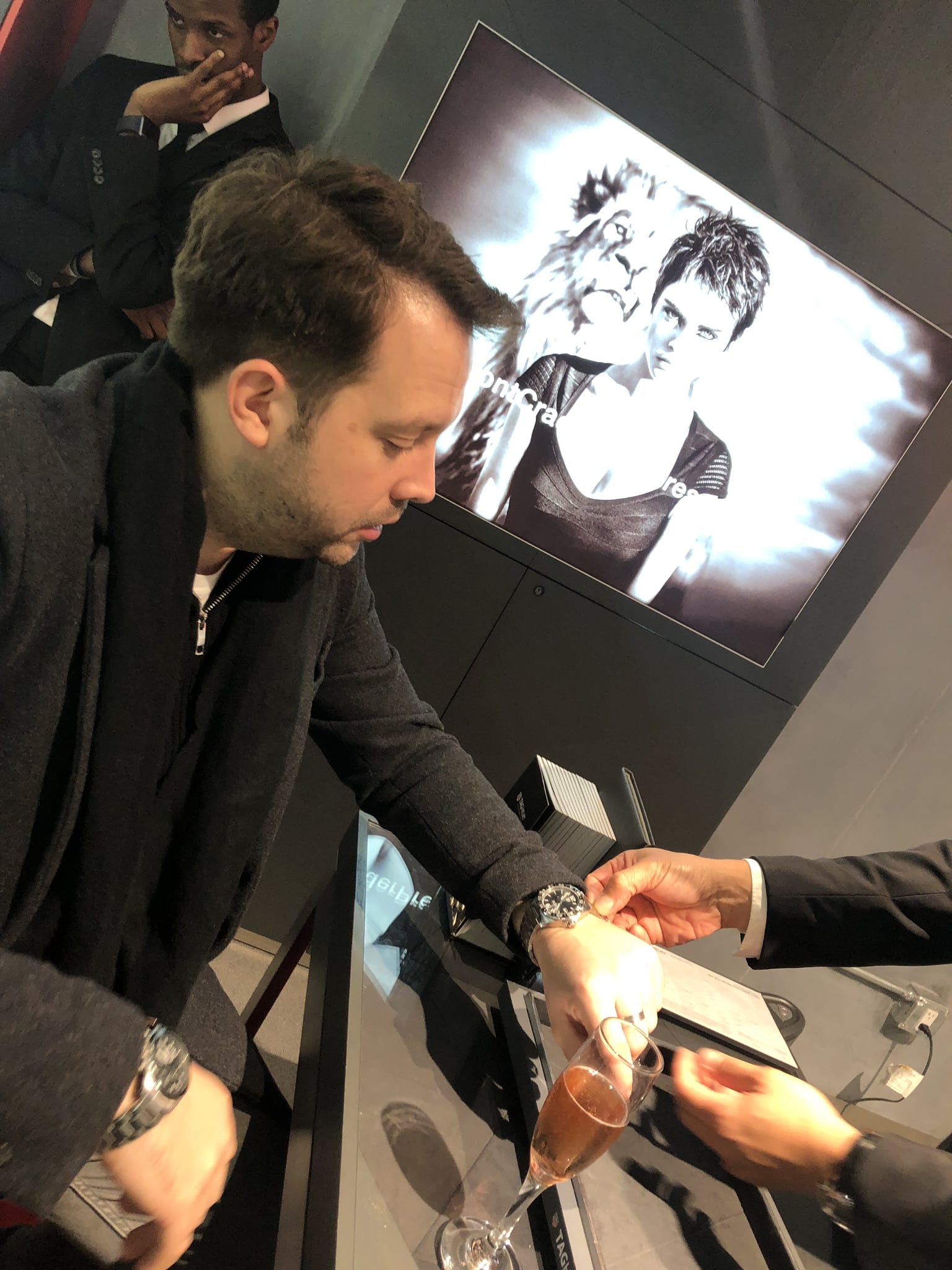 Kevin at the store offered us a nice couple of glasses of pink Champagne and talked me through the options with the watches. Although I was fairly set on which watch I wanted having done a load of research - it was great that they talked me through a number of different options and make double sure that I was buying the watch that I wanted.
We picked the watch out and then Kevin talked me through all the benefits and USP's of the product. We then sat down to ensure that the watch fitted just perfectly. One of the other things I wanted from this watch was to move my watch hand from the right to the left. At the moment I take my watch off to use a mouse etc... this one I don't want to so it was a bit weird at first but after a bit of back and forth with adjustments we got it just right for me!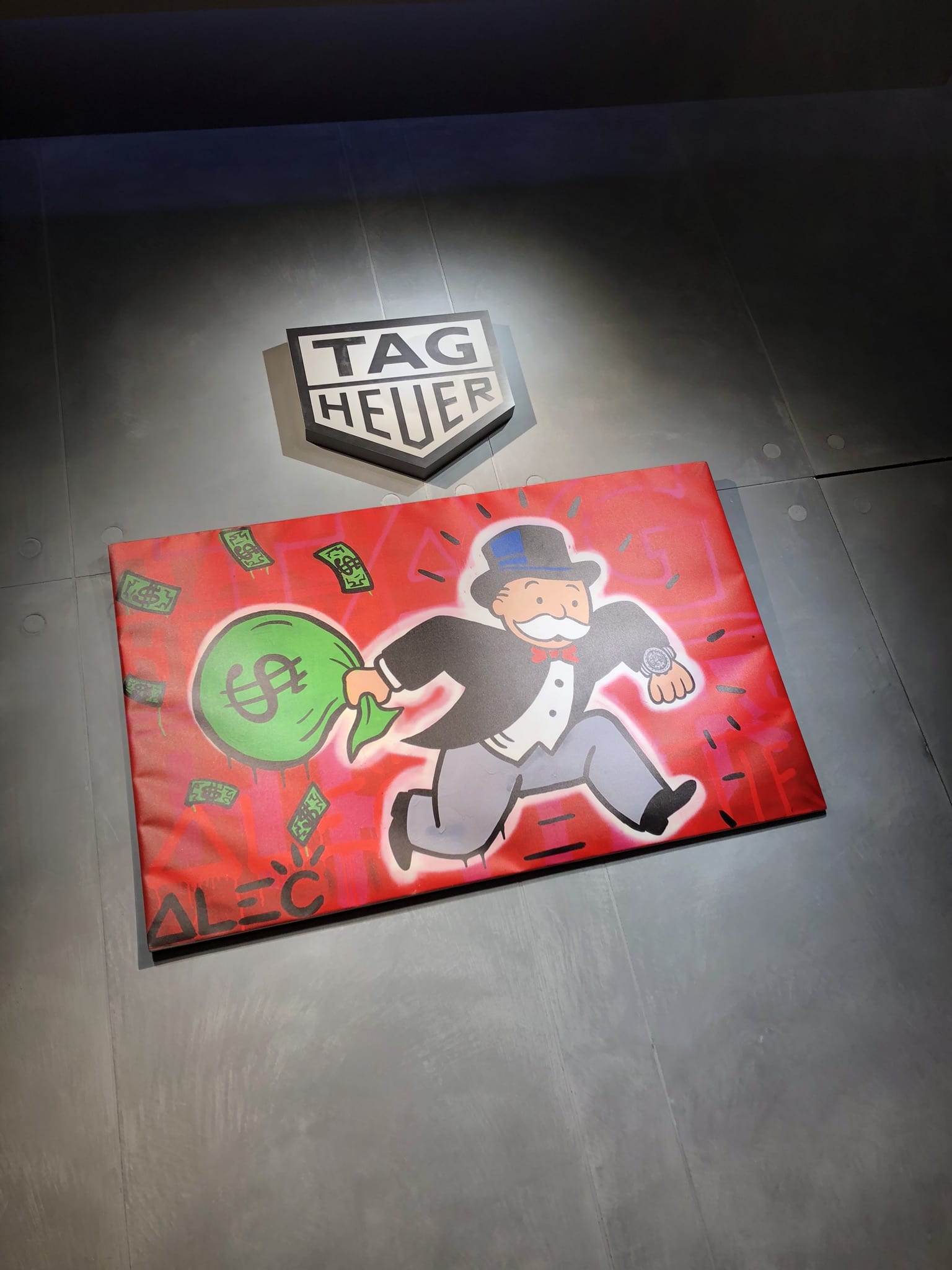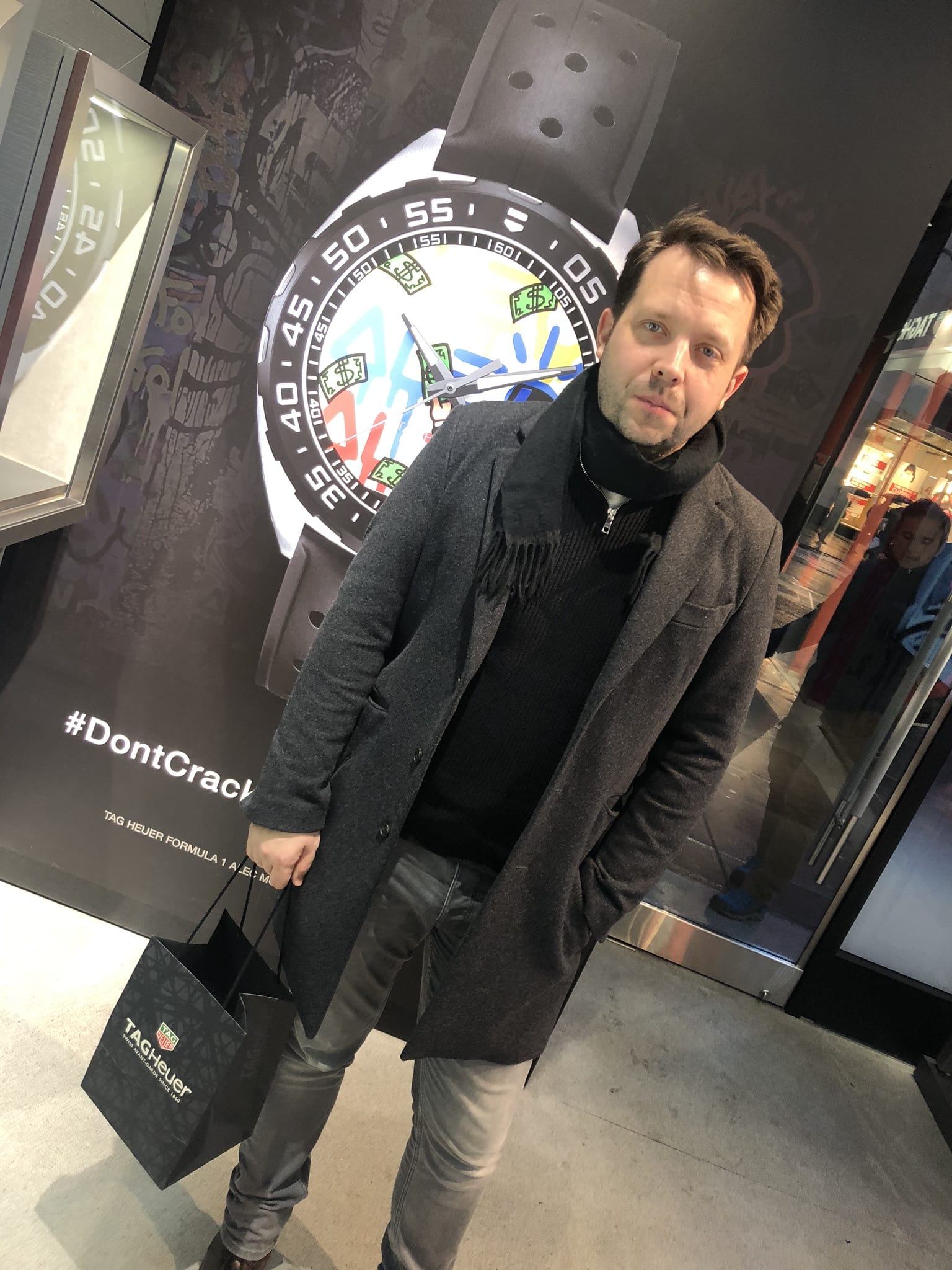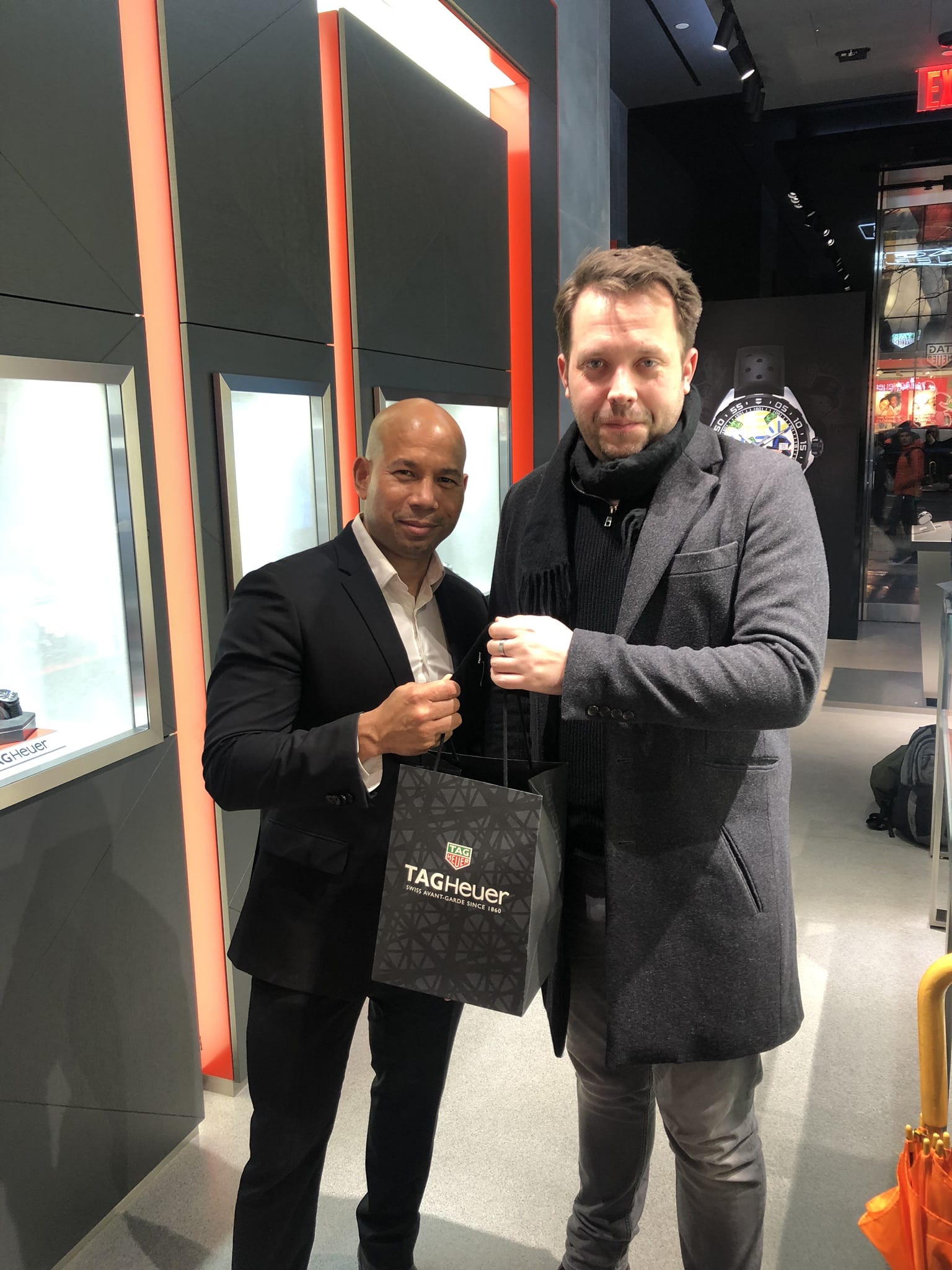 Kevin and the team at the store could not have been more helpful with everything that they offered and helped with. Nothing was a problem and nothing was too much work. My Tag Heuer buying experience was just as I wanted it to be special and memorable (and in New York)!
As for the watch? I love it!! Its a bit weightier than my previous watch so that's taking a bit of getting used to but looking past this I'm loving wearing it. It's elegant, classy and I know that I've worked hard for it and that's what matters to me the most. The biggest problem? I don't think that this will be my last watch purchase, and just like Women's handbags that starts to get expensive!