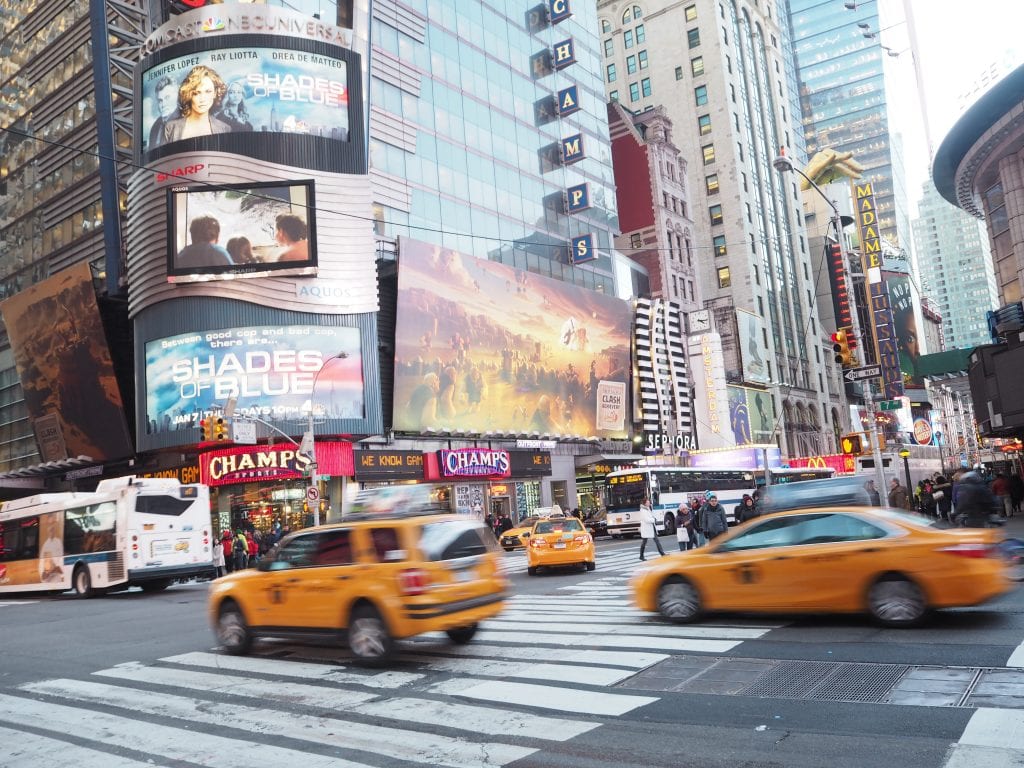 New York is SUCH a great city. With so much to do it really is one of the top cities in the world to travel to. However what happen's if you've splashed your cash just getting there but don't want to spend hundreds doing things? Well it's certainly possible to do A LOT on not very much money and you too can post those classic social media photos so everyone will think you've seen everything. What are my Top 10 Things to do In New York on a Budget?
1 – Central Park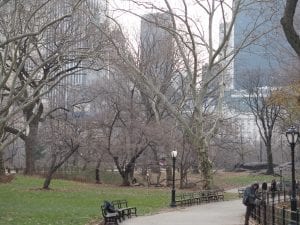 Central Park is one of the most recognisable places in New York. It's totally free to wonder around and is like the Oasis of calm in such a large bustling city. There are over 25 different things listed on the official website of "things to do and see". Some are a little extra money (like the zoo) but you can also do a lot for free! Take a trip to the Alice in Wonderland Statue or sit on the Sheep Meadow with the imposing city scape behind.
2 – Time Square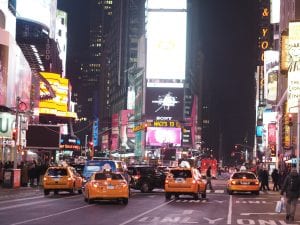 A classic – even when it comes to classics in New York. It's one of those instantly recognisable locations and is A MUST. Also a must is to see it during the day and also at night. From all the great shops around the area, to the general hustle and bustle it really is like nowhere else. At night Times Square comes alive with the flashing LED signs, the street artists, and tourists (like you!). Make sure you get those shots on the camera!
3 – Grand Central Station
Not only the busiest train station in New York, it's also probably the most beautiful train station in the world. And to think at one point they were going to knock it down! Grand Central is also home to 68 different shops including a great Apple Store. You don't have to have a ticket to go anywhere – just walk in and admire the amazing ceiling and general life in this fantastic building.
4 – Staten Island Ferry
The ferry which leaves from the bottom of Manhattan Island travels to Staten Island approximately every 15-30mins. You don't have to visit the island although there are things to do you can just jump off the ferry at the dock and jump back on the next on back to Manhattan. It's completely free but gives great views of the Statue of Liberty and Manhattan Island as a whole.
5 – EAT and EAT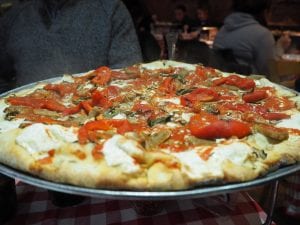 So far the list contains "free" things to do. Well – you have to eat at some point! Whilst there are some excellent review sites of places to eat after a while it can be a bit daunting to pick where. However my 2 choices are Grimaldis Pizza. I've eaten A LOT of pizza's in my time, however this is by far the best, most cost effective and LARGEST pizza I've had. Secondly Katz Deli – for some authentic New York cuisine plus it's where the 'famous' Harry Met Sally scene was filmed!
6 – Brooklyn Bridge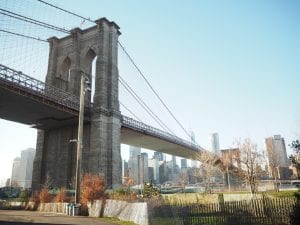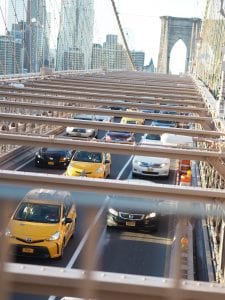 A bit of a walk this – but again totally free! Just mind the bikes! Walk across the centre of the bridge, see the traffic go past underneath you- get the famous backdrop pictures and see the skyline of New York from a different view point.
7 – World Trade Centre Site and September 11 Memorial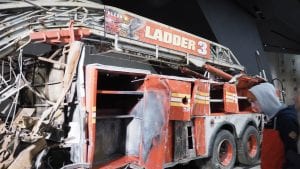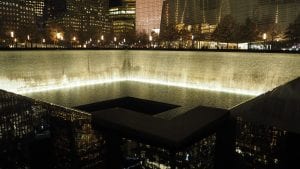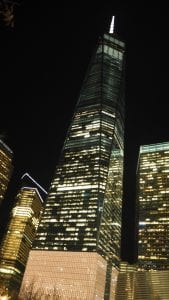 What ever your views on the history of 9/11, the Museum is a MUST. Tickets are $24 for an adult – but that is well worth the money. Built into the basement of the old twin towers, it explains what happened on the day, the stories of the people involved, and the stories post that day. Although very patriotic at times it's a beautiful tribute to the 3500 or so people who died on that fateful day. Outside is equally beautiful Memorial to the fallen. With Names of all the dead engraved in two massive waterfalls which echo the exact placement of the old towers. For me personally the site is more magical at night. Entry to the site is free – it's just the museum that is paid for.
8 – Walk the High Line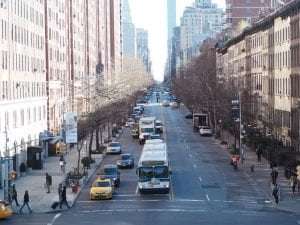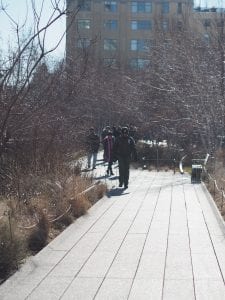 The High Line is a public park built on a historic freight rail line elevated above the streets on Manhattan's West Side. It runs from Gansevoort Street in the Meatpacking District to West 34th Street, between 10th and 12th Avenues, running through the trendy Chelsea area. Much like Central Park it's at times the Oasis of calm to the manic New York. With places to sit and people watch, great photo ops of various locations it really is a must do. Plenty of opportunities to stop and grab some food on the way as well!
9 – Walk Everywhere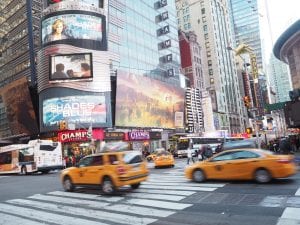 Ok so yes at some point you should get the underground just to experience the "subway" and if you thought London Underground was confusing at times, you ain't seen anything yet! However my biggest tip is to do that once but walk everywhere else. Yes you'll find if you have a fitbit (or similar) that you will have walked half a marathon – but it's really the only way to see such a great city. You'll get to see all the different areas of the city, catch those things that the tourist books don't show you and really get a good view of what a great place New York is.
10 – One of the towers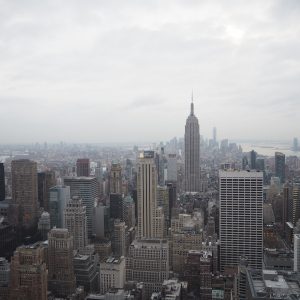 Although sounding a little vague there are a number of options to get up high and see New York from another vantage point. For me I would always chose the Rockefeller Centre as my tower to go up. Tickets are $34 approximately depending on time of day and added extra's that you might have. For me it gives a great view all in one direction of Manhattan Island with the view of Central Park the other way.
---
Plenty of options exist on traveling to New York – but when we went we went through Virgin Holidays who tailored our visit to perfection.
What's your Top 10 for New York?