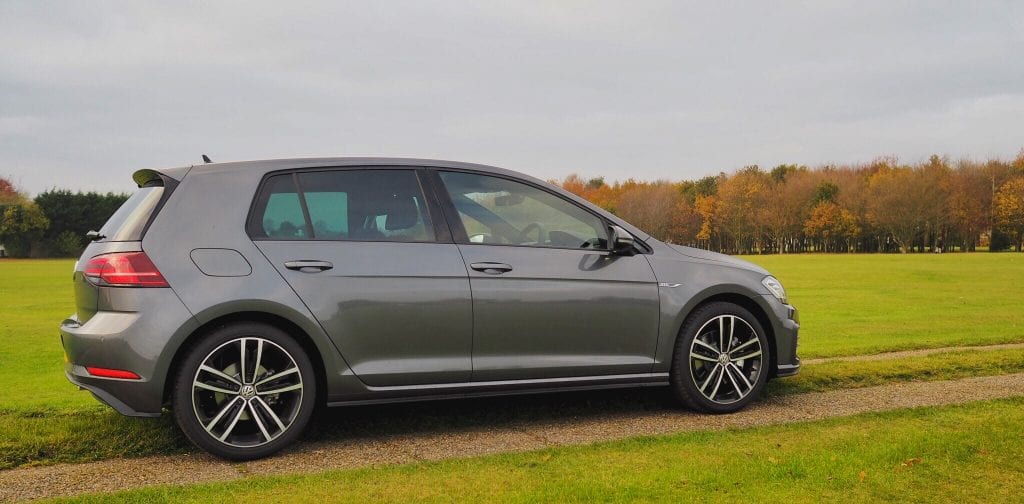 So how do I sum up the Volkswagen Golf GTD. Let's put it like this. I've only once bought a suit from Marks and Spencer. It was 1994 and I was 14, my Mother thought that was the place to get suit's from. Ever since that day I've never bought a suit from the place again. It's just that M and S are just, well you know, yes that. You can't really sum them up as a luxury designer brand. It's that sort of thing like the Ronseal add. It does what it say's on the tin. This was my same view about the Volkswagen Golf.
Volkswagen's famous 1987 advert of the woman leaving her husband with the tag line of "if everything was as reliable as a Golf" followed by the more recent adverts of "it looks like a Golf, or it sound's like a Golf" never really inspired me to own one. I wanted something that made me want to get in it and drive. Now don't get me wrong in all the surveys and yearly "top 10 best car's" the VW Golf is in there all the time. Occasionally top of some people's - but much like England at the football. It get's to the tournament but never quite makes it past the quarter finals to win the thing.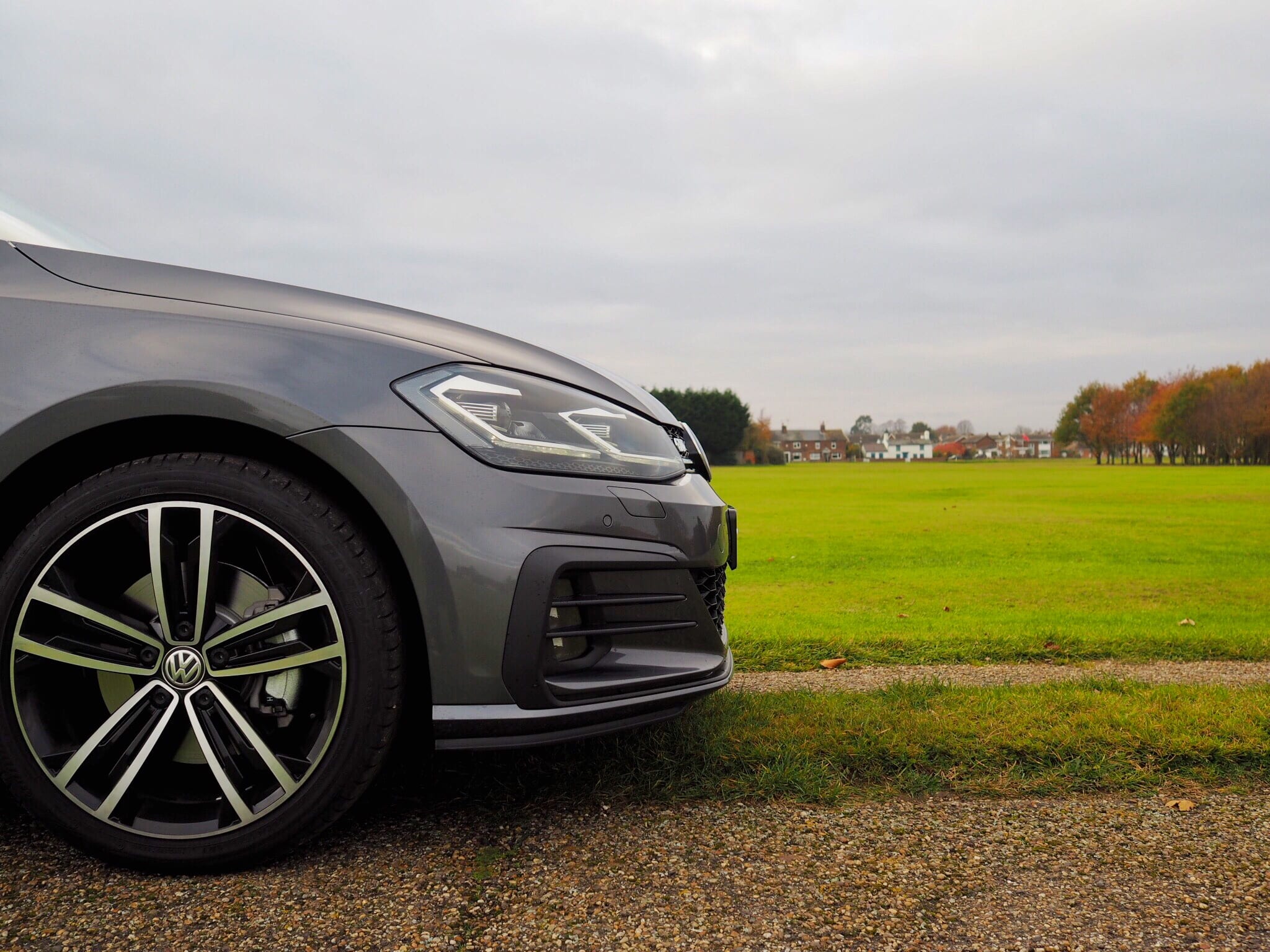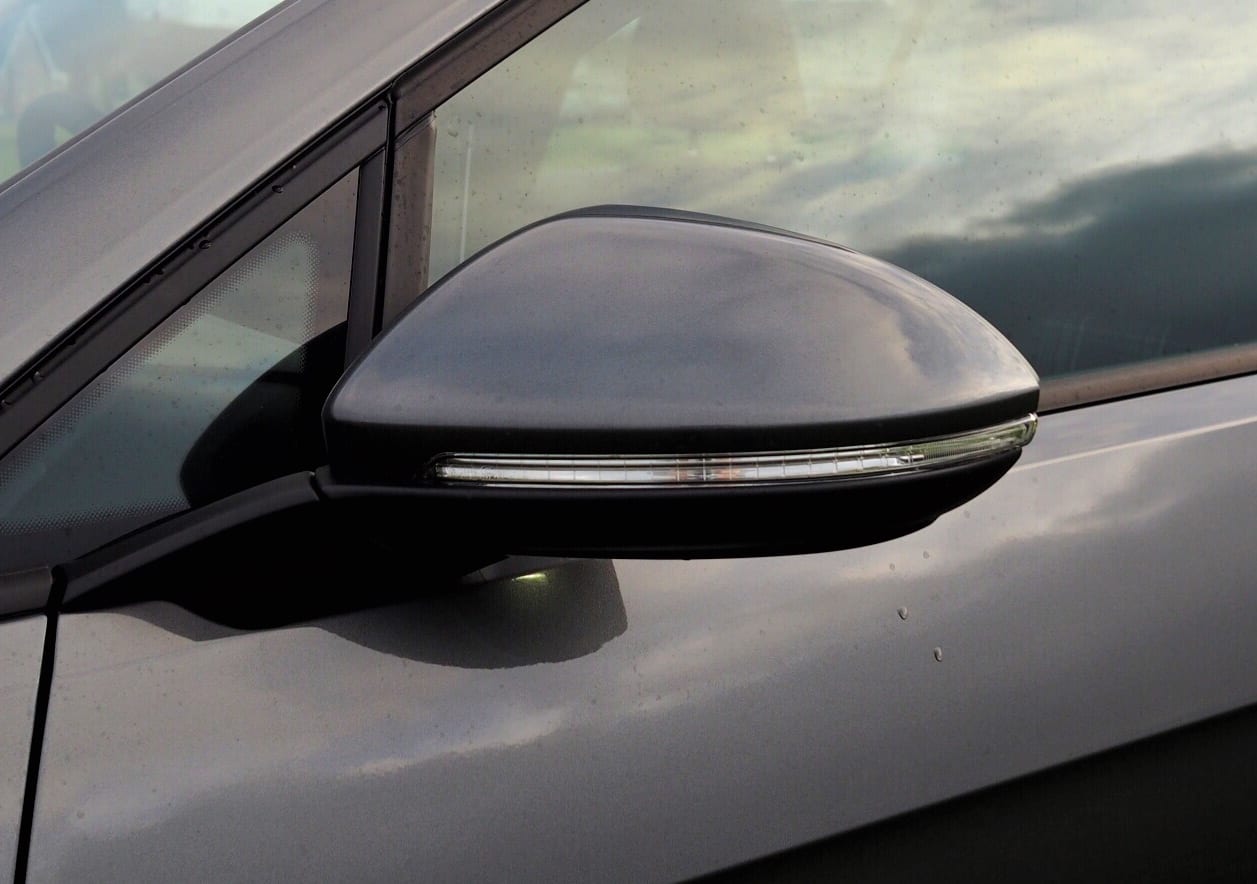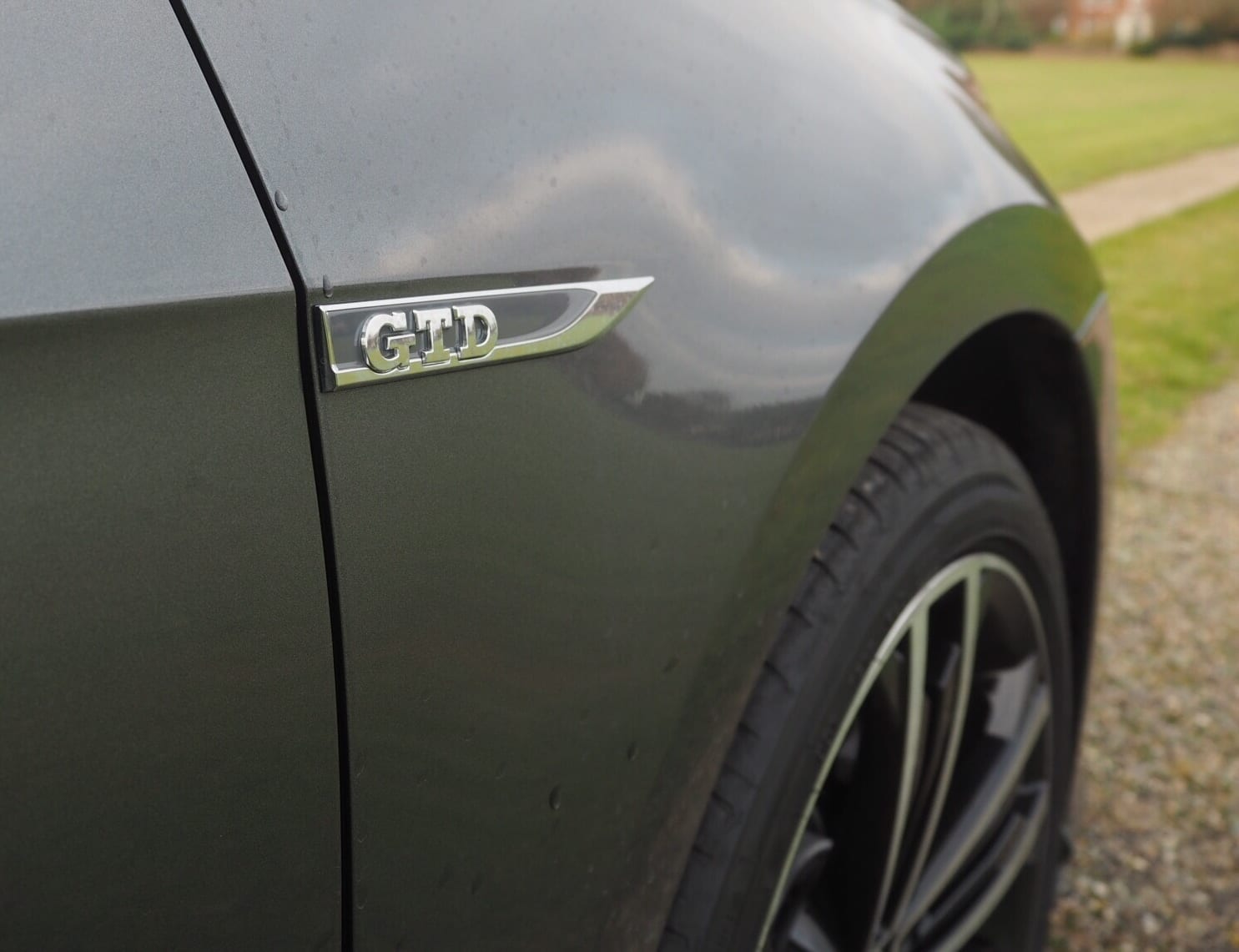 However with a recent change of jobs it was time to say goodbye to the company pool car of a Honda Civic and go shopping. I looked around and drove everything from Mazda's to Nissan's with a smattering of Vauxhall's, Ford's, Mercedes's and BMW's thrown in but I didn't drive a VW. I was stuck between a BMW and Mercedes and couldn't decide. Neither of them were the "dream" both had serious flaws to some of my requirements, then a chance "moan" to a mate saying both aren't really quite there and he said just try the Golf. He had recently got the Volkswagen Golf GTD and loved it. I had flashback's to the suit buying at M and S. I really shouldn't have. 2 1/2 weeks later I'm like Charlie who's just won the golden ticket to meet Willie Wonker.
Now here's the thing. The GTD is almost like the GTi but it's not (back to the it's like a Golf but...). Of course it's got the diesel engine (don't mention the diesel engine's and VW - much like Basal Fawlty I've done it once but got away with it) but things like the Volkswagen Golf GTD having 184 BHP or the GTi having 220BHP. The GTi is quicker off the line, the GTi has slightly bigger tyres. The GTi has retro red branding all over. The smaller differences can continue - but really the GTD is for those who need that better fuel economy but also want the option to be doing burn out's around Sainsbury's car park at 2am in the morning. With me doing nearly 30,000 miles a year the GTi wasn't an option and no I didn't really need it for the 2am Sainsbury car park challenges...
Performance wise it does 0-62mph in a none to shabby 7.4 Seconds. The Turbo kicks in around the 2,000 Rev's and above the 3,700 rev's you need to find yourself a nice tunnel and wind the window's down - as it makes a damn good sound as well. It's a real peach of an engine.
The Drive
The power is delivered nicely to the front tyres and even with the traction control off and the car set up in Sport mode you never feel that the car isn't able to take the power that it's being given. The different settings (Eco, Normal, Sport, Custom - where you can mix and match the previous 3 options) all do exactly what they say on the tin. I've been running around in Eco most of the time, but with the occasional switch to Sport, just because I can!! Sport is *slightly* mad though. The steering sharpens up to allow a real sense of grip and drive and even the slightest blip on the throttle give's you load's of power. For most driving experiences (and bear in mind this is meant to be an everyday family car - not a bonkers track day one) the Eco or Normal mode's will be just great.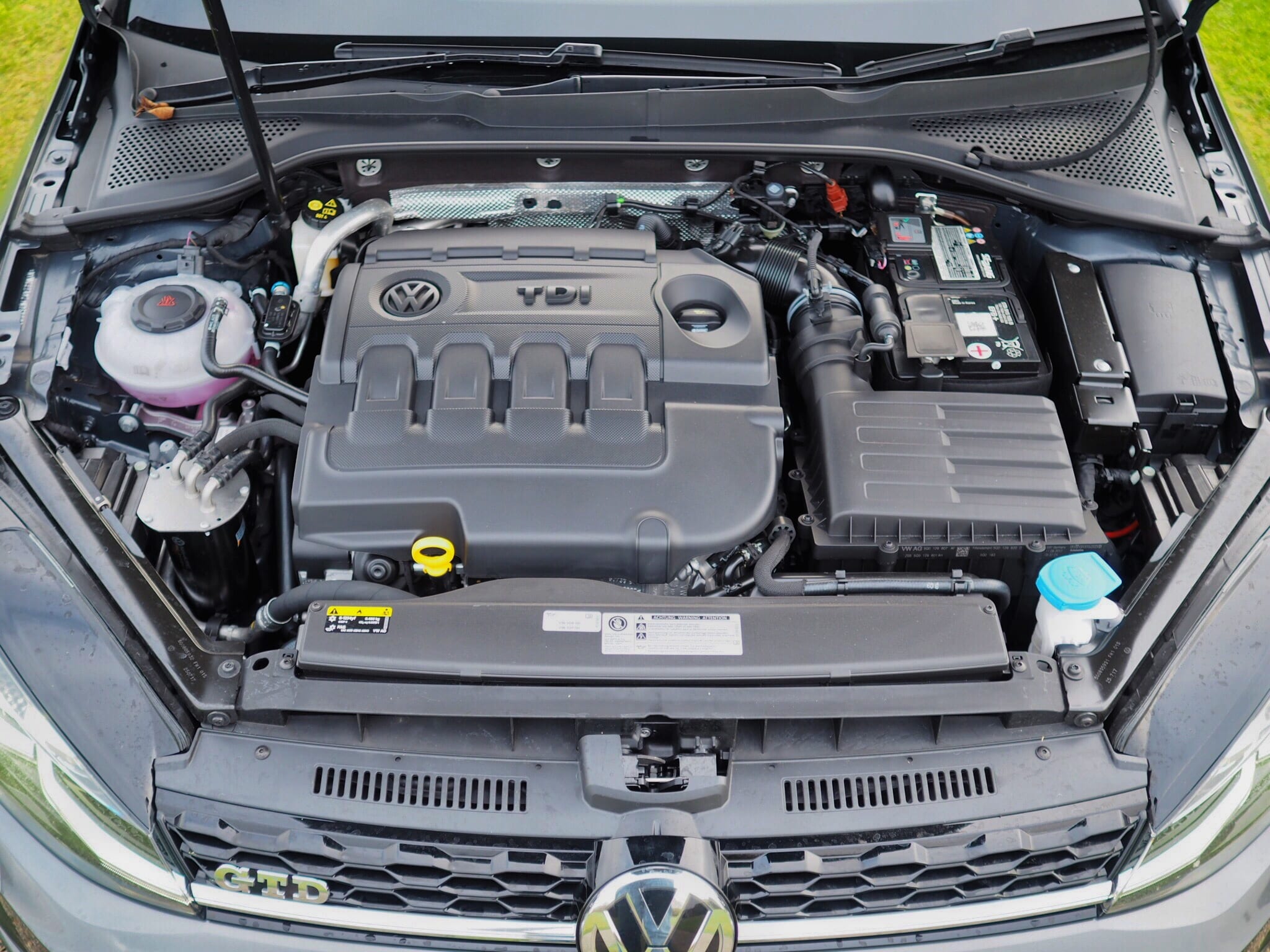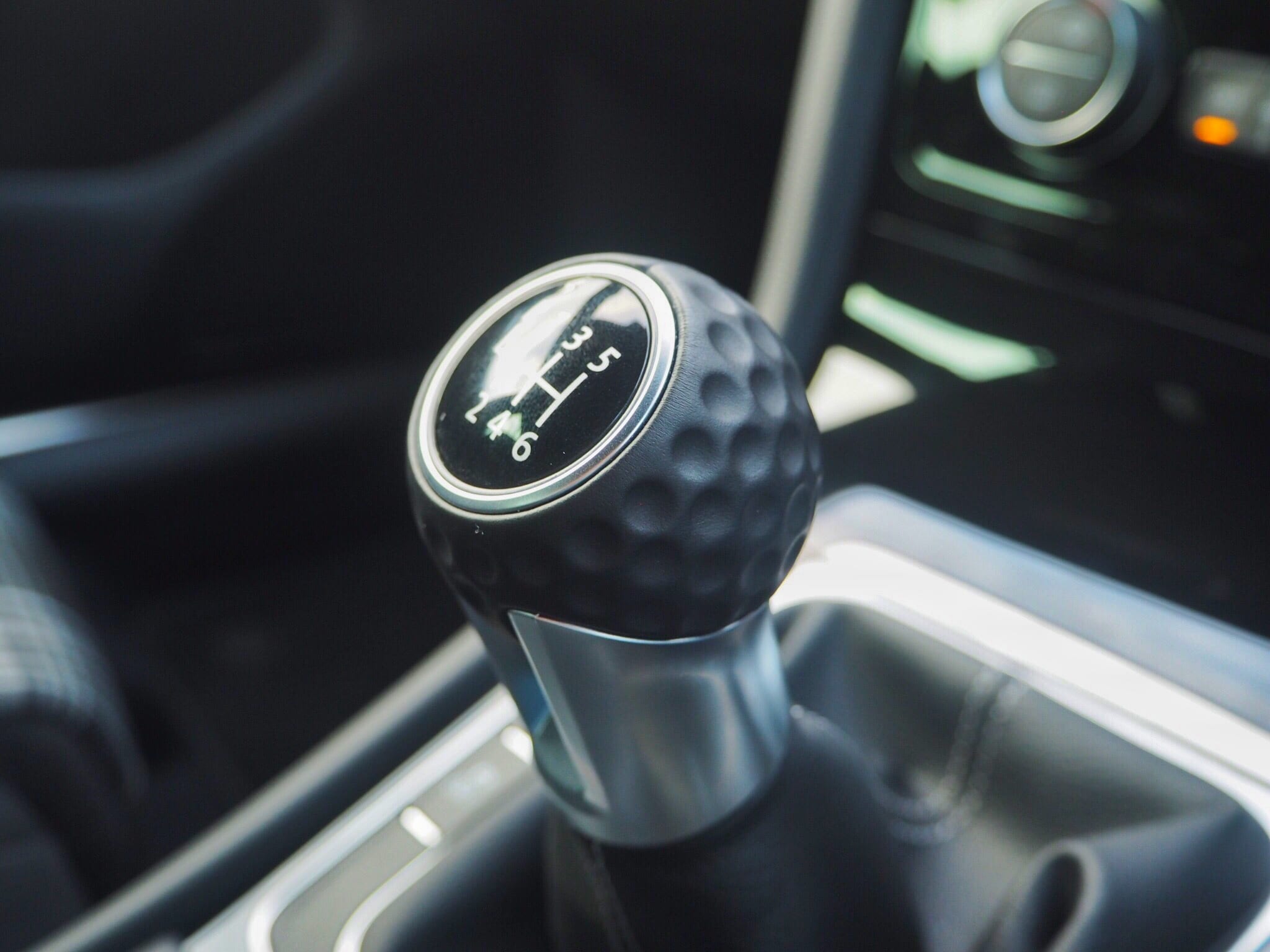 The Looks
From the outside the car is a good looking vehicle. It's got the more aggressive styling than the more standard models. It feels as though it's sitting lower to the ground, it's got things like the twin exhaust, It's got the word's GT (D) on it. It just looks fast. It's not however a full on Katie Price GTi with the red flashes inside and out. This is more your Kate Middleton, refined, professional, stylish and someone you would happily take home to your parents.
That styling continues when you're in the cabin with flashes of the continuation of the GTD branding, nicely lit panels in the door, and footwell, retro looking seats, good quality plastics, along with touch screen Sat Nav/ Apple Car Play. Added to this is a digital display in the form of the Speedo/Rev Counter. This feature allows you to place the Sat Nav in the centre of the main instrument screen. A format that I have been using since first driving the car and a real nice touch.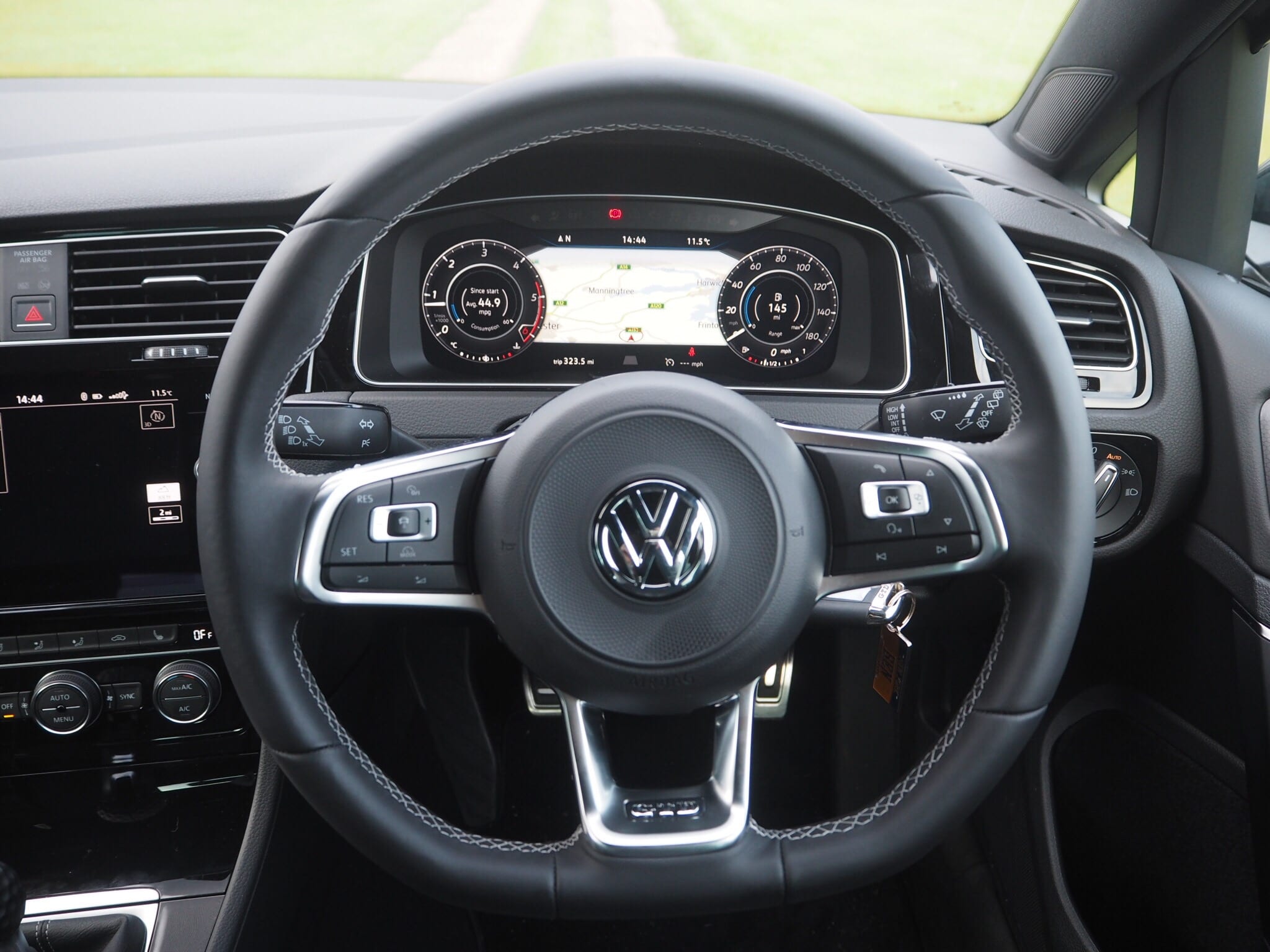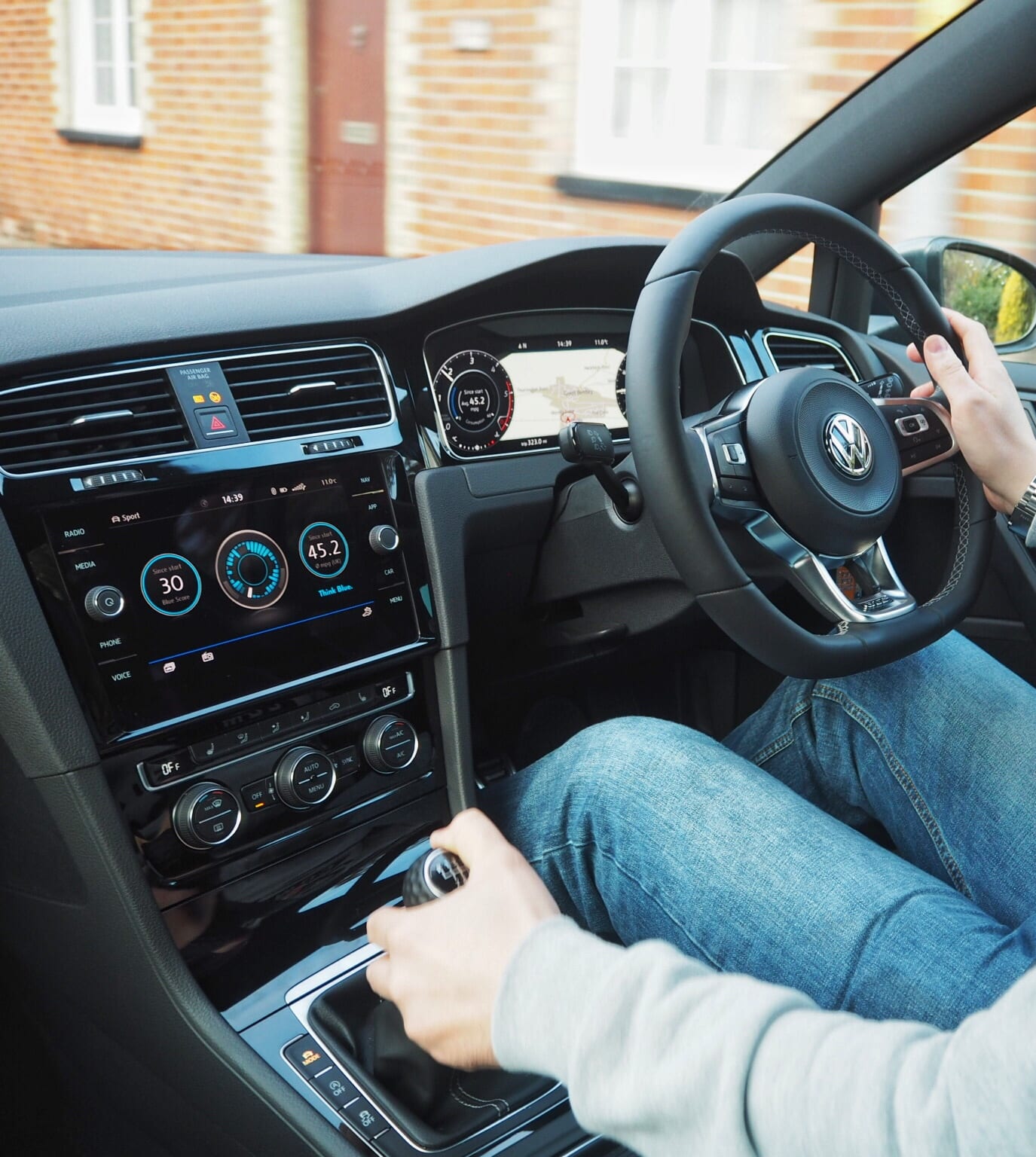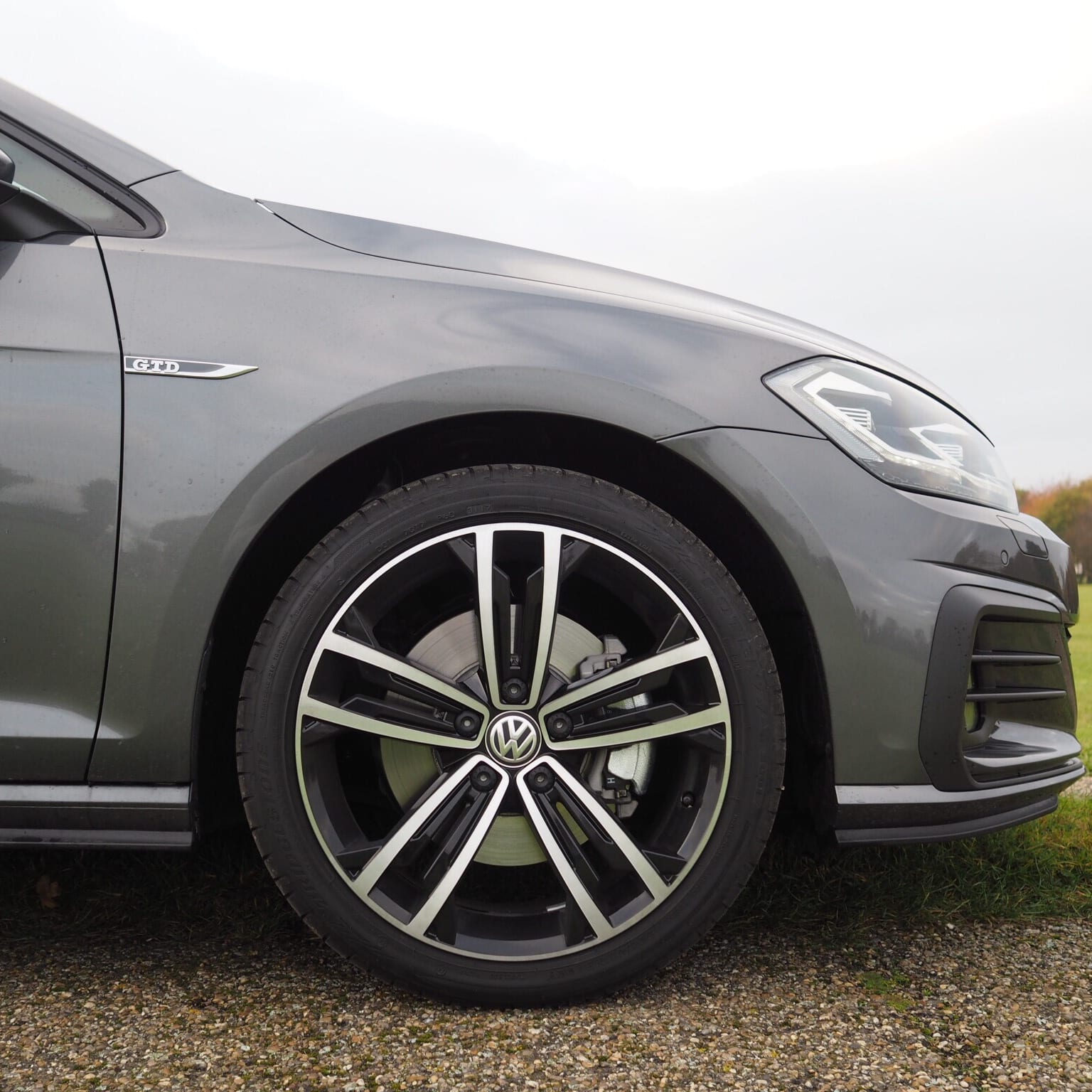 The Equipment
The car comes really well equipped. Sensors both front and rear so even if your parking is about as good as Boris Johnson at political correctness you should be able to park it without a scratch. A very helpful Adaptive Cruise Control system - which allows you to set the distance to the car in front and then let the car do the rest is another added bonus. Indeed I did about 50 miles recently without even touching the accelerator - just allowing the car to do the work by adjusting the speed to the car in front. Small additions also like a lumbar support (great for someone with a nackered back doing 30,000 miles a year), dual zone heating controls, a nice moulded golf ball as the gear stick, heated front seats all give this car a very premium and quality feel. Also slightly un-usually in todays world the car carries a spare tyre not the usual rubbish "foam fill".
My Thoughts
It sound's perfect you say. Well yes, yes it is. However. I've had two gripes so far. And yes one is minor but when this car has everything else...
So the small one - it's only got one USB socket. Yes I know it's possible to put the 12v socket in use with a converter - but with my set up of a Ipod and 2 mobile phones it becomes really messy. Also that Ipod can only be connected via a mini jack. So to change tracks I can't use the stereo controls - I have to use the Ipod itself. I've had lesser car's with more USB's and functionality.
And the major - well we're back to Basil Fawlty again. It's the MPG and the Diesel engine. It drinks more fuel than the company alcoholic at a free bar at the Xmas Party. I know the "real life" MPG figures are never that close to what's marketed but I've massively struggled to get anywhere near them so far, even in Eco Mode driving like a 90 year old granny, and honestly that's just a *little* sad. I've got better with each day, learning when it's optimum to change gear and how to use the cruise control to improve the MPG. I'm sure this will improve but...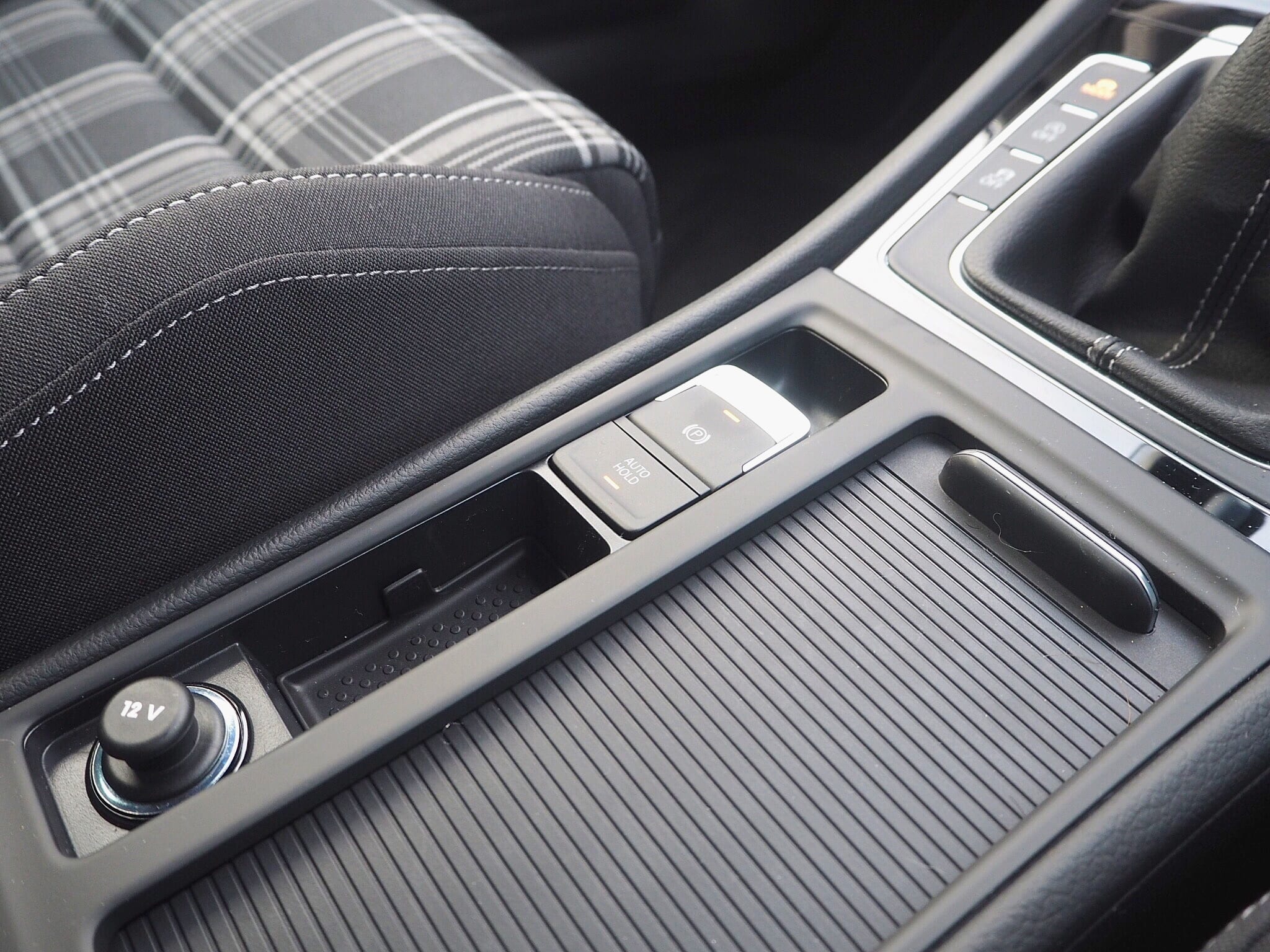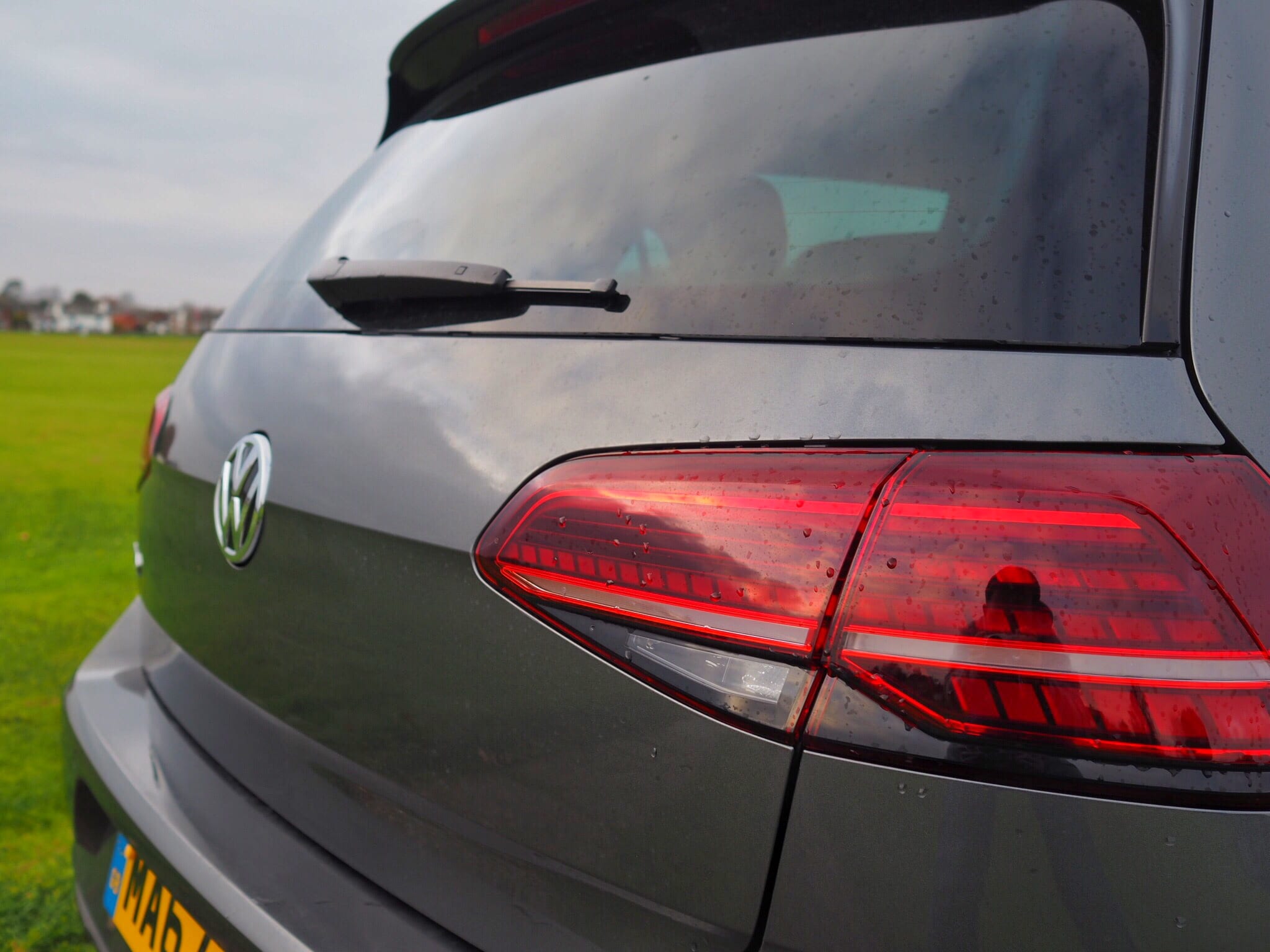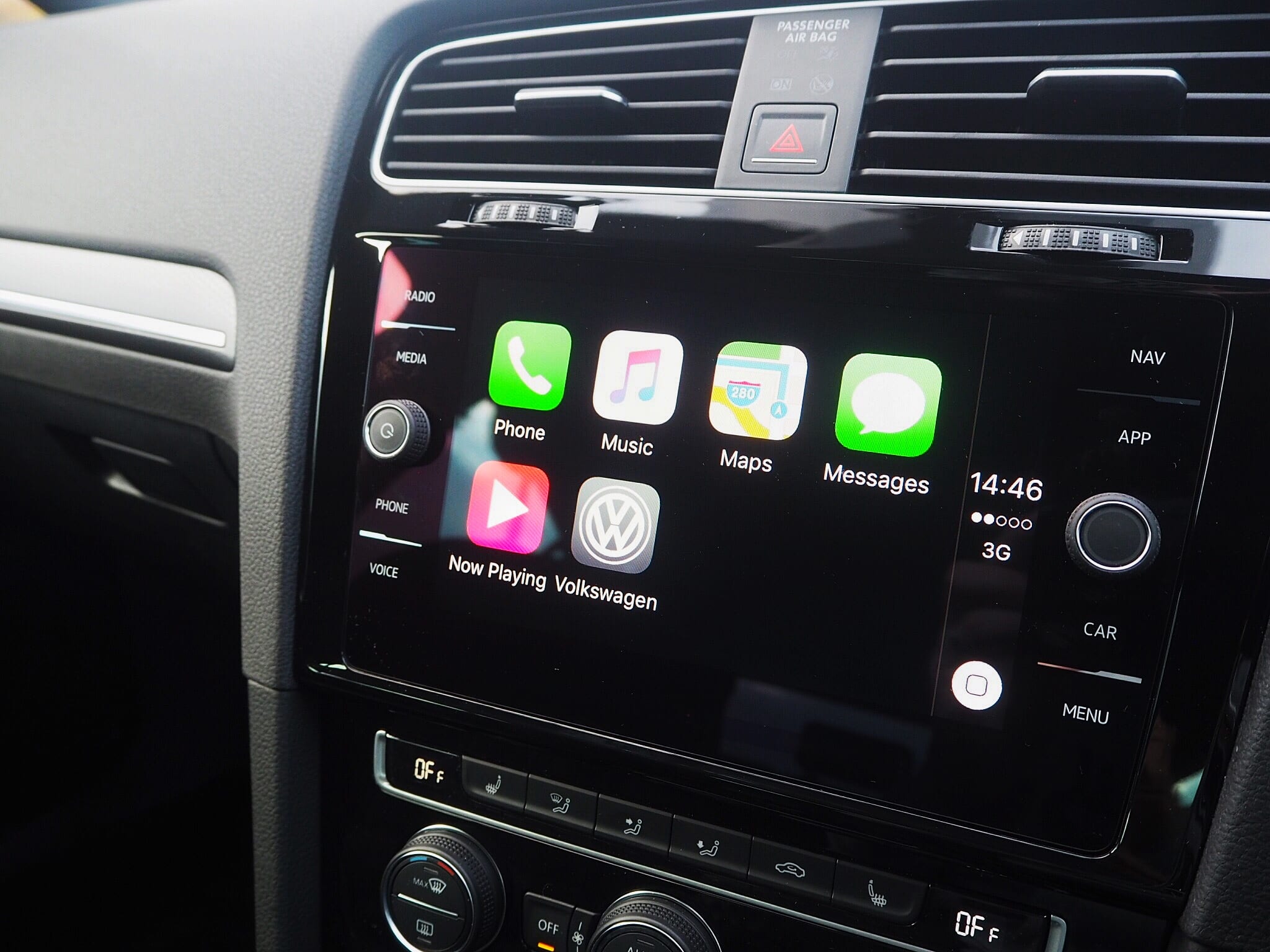 The Volkswagen Golf GTD Verdict
So my verdict? Well 4.5* out of 5. This is an outstanding car. A family hatchback to run the kids to school, pick up food at the supermarket but at the same time you can also have fun whilst doing it. Plus if you want to be proper crazy you can join the 18 year old's doing burnout's just after you've picked up a pack of your finest cheese... It just loses that .5* for the MPG. But really don't let that put you off it's a cracking car...
Volkswagen Golf GTD
6 Speed Manual Gearbox
Max Power: 184bhp
Max Speed: 143mph
0-62 Mph: 7.4 Seconds
CO2 g/km: 127
Urban MPG: 49.6
Extra Urban: 64.2
Combined: 58.9
£28,135
The car was sourced through Steve Bugden at Platinum Funding - who was so helpful with the whole process. You can read more about the Volkswagen Golf here.
If you liked this car review why don't you look at some of my other reviews?
Ben