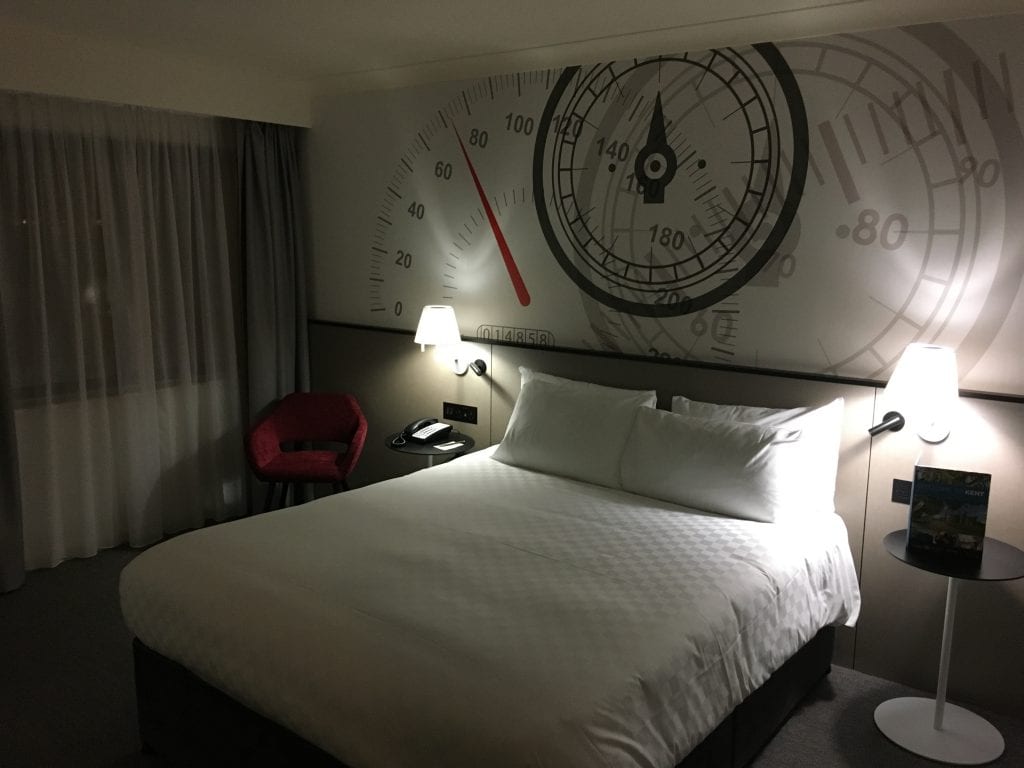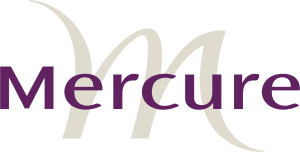 Mercure Dartford Brands Hatch Hotel & Spa is set in the beautiful countryside close to Brands Hatch motor racing circuit, where you can take in a whole hosts of motorsport events (a good favourite of mine as a proper petrol head!). Located just a few minutes drive from London Golf Club the M20 and M25 Motorway. There is a good sized pool, spa and gym facilities on site.
The first impressions on the room was although it had been recently overhauled with a fresh motorsports theme was that it really smelled of smoke! I did pass this on to the management and they said it would be investigated. On the room itself it was clean, large and presentable. The bed was comfortable and selection of pillows were provided. Even though I checked in at night the room felt very dark – even with the full lighting on.
Standard as to most Mercure Hotels was the Iron and Ironing Board in the cupboard.
The bathroom was ultra modern and looked as though it had just had a recent refit. Shower worked amazingly well – just look at the shower head! However there was no where to put the soap other than on the shower floor?
Breakfast was the usual Mercure Hotel fare with a good selection of continental breakfast as well as full cooked breakfast should it be wanted. The breakfast's are served in a slightly tired looking room at the back of the hotel.
The hotel is set away from any town's so there is also a good restaurant and motorsports themed bar on site.
There is plenty of parking on site in the spacious car park.
Summary
Hotel Address: Brands Hatch Rd, West Kingsdown, Dartford DA3 8PE
Wifi: Free, and good speed
Sockets by Bed: No
Shower: Excellent
Official Star Rating: 4 Stars
TS Rating: 3
TS Comment: A good hotel that was clean and tidy in places, and tired in others. The fact that the room for my visit was smelling of smoke wasn't good – and something that should have been picked up. However the plus side was the excellent bathroom!