So anyone who follows this blog will know I'm a big car nut. Anything (within reason) with 4 wheels on and I'm interested. This doesn't apply to every vehicle - I mean a Dacia Sandero isn't exactly going to float my boat. But you get the idea. I've got a bucket list of things I want to do in life. I've also got a bucket list of Cars. Now these aren't all road legal and some let's say aren't the most practical but if money wasn't an object what would be positioned in my Dream Garage?
1. Jordan 191
Going straight in with a non road legal and non practical one as my first purchase! This is the most beautiful F1 car of all time. No question. Jordan was "my team" as a kid. I thought Eddie Jordan the team owner was brilliant. I followed them from the start of their F1 journey right to the semi sad demise at the end. I was lucky enough to go around the factory as a kid, my walls were adorned with pictures of the cars (before I found FHM) and I ate, slept, dreamt of Jordan F1 cars. The 191 was their first entry into F1 in 1991. For a newcomer the team did amazingly well. Most new teams struggled around at the back, not Jordan with them finishing 5th in the constructors championship.
What makes this number 1 in my dream garage list? Well just look at it. No complicated design, no ugly wings and flaps, no ugly (although brilliant for safety) head protection. Just flowing and beautiful lines. Cap it all - the green livery is just following the lines of the car beautifully and just feels effortless. It in many polls has been voted the dream F1 car of all time for many. I think for me it was the first car to really spike my interest in the sport to the level that it is now.
For all those reasons if money was no object this would be sat in my garage right now. There were only 7 built. One was destroyed in a crash. I know of the location of 2 of them in the world. Just need to find the money now!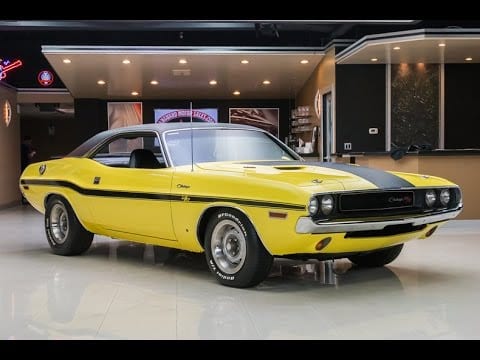 2. Dodge Challenger 1970 440
So as you will see on this list I'm not really a "classic" cars type person. I like the odd car but I'm not an historic car fan. The difference for me here is that I love the american muscle car look. From our trip around Route 66 last year we saw so many versions of the old American cars. It's not only the looks of the cars. The big heavy set look. Big tyres and the massive engine hood is all great, but it's the sound. The sound of the big V8's and just the noise! It's just not replaceable with anything else. It's sadly a sound that's going to slowly disappear over time as fossil fuels do get phased out.
Why go for this one? Well It's a good looking car. It's not "way" out that some are, but it has all the looks that you expect from a muscle car. I think for me I would want to have it in Yellow. It looks a great statement colour and just emphasises the shapes of the car.
3. McLaren P1
To be fair I've put the McLaren P1 down here, but really it could be any of the McLaren car line up. It's a line up that is amazing to drive (I did a track day in a McLaren 570 a few years back), the handling is like nothing that I've driven before or since. The engine is so responsive, and sounds great. It's stunning to look at and McLaren have really come into the super car market in the last few years from just being a F1 manufacturer. For me (and others) the P1 is at the top of the list of the super cars.
The grand tour put it as one of their "Holy Trinity" where they shot out between McLaren P1, Porsche 918 and Ferrari LaFerrari. Although the P1 didn't come out the quickest out of these 3 cars it's the only one that I would go for!
I think in this list I've got to have a one off true super car. Although the Jordan in number 1 is a bit different everything else is yes way out with it's choice, but the P1 is the only true super car on this list which just shows how much I value it. Only 375 of them were ever produced so it's a small market to find one... Wouldn't stop me from looking though.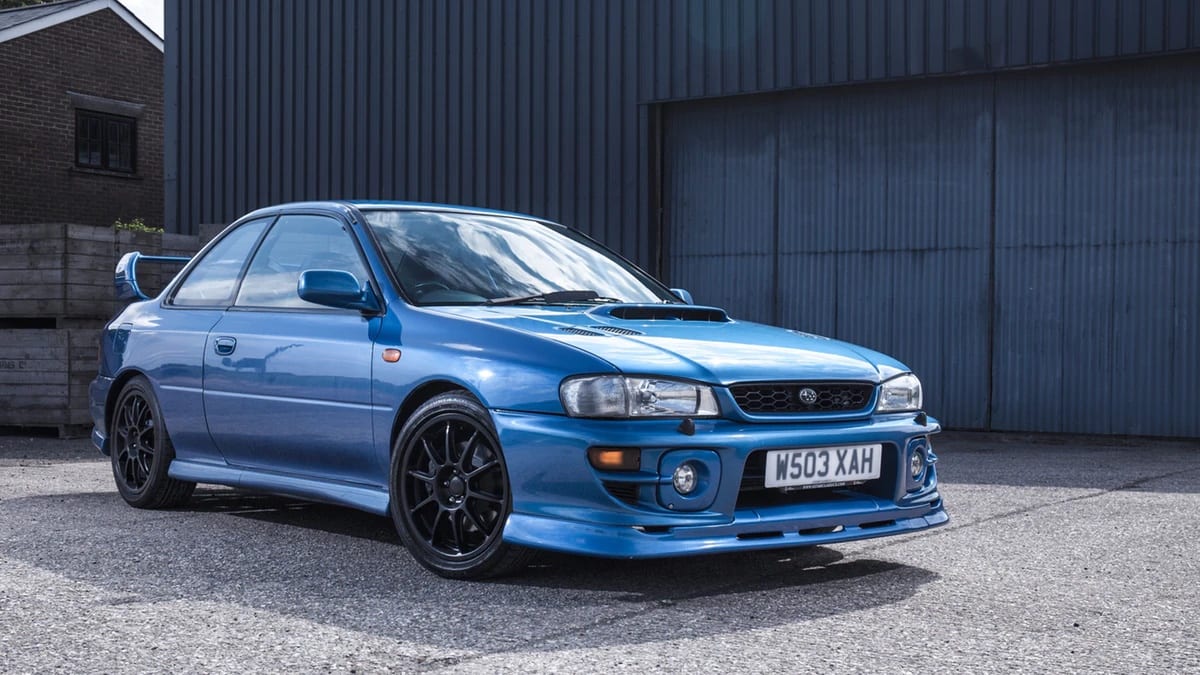 4. Subaru Impreza P1
All car parks in the early 1990's were full of Subaru's being driven by middle aged men in Barbour jackets who lived on farms. By the mid 2000's car parks were full of Subaru's owned by 20 somethings doing burn outs. This is down to one man - Colin McRae. I like all form of 4 wheeled racing, but Rallying hasn't ever been a huge passion. Yes I'll watch it, but I'm not desperate to. One man changed that for me - Colin. He just made cars dance like no one else. He was never far from an accident but his style was nothing but spectacular. Most of this was done at the wheel of a blue Subaru Impreza.
The Subaru Impreza became a classic overnight. It was the replacement for the Ford Escort Cosworth as the car to have. It was a true adage of Win on Sunday and Sell on Monday. There were multiple different versions and generations of the Impreza (the new one is awful...just FYI) but you have to take the P1 as the one to have. Is it in any shape or form the best car out there? No not at all. Is it a looker? No not at all either but it's a classic of it's time, and it brings back emotions and memories from a time when the car was the car to have on the World Rally Championship. The P1 was built and designed by Prodrive who built all the rally cars so you can say it's got the true DNA of the brand.
5. Ford GT 40 MK1
It's only the second "classic car" on the list and like the first it's American! The Ford GT 40 is just a classic of it's time. It won Le Mans in the early 60's (and if you have seen the recent film Ford v Ferrari you'll know all about the struggles that they had with the car). I like the new ones and it's take on what the old car was but the old ones are different beasts. It's lower (that's how the 40 came about as it's only 40 inches off the ground), meaner and louder. It's just more pure engineering thoroughbred.
The cars were ahead of the time in looks and this is one of the reasons I just love them. So beautiful to look at, and so famous in the light blue and orange colours of the Gulf racing brand. This iconic colouring can still be seen to this day and harps back to the 60s on merchandising alone. Why have this as my only other classic? Well I just think that it's beautiful to look at and of course sounds amazing as well. It's got a pride of place in this dream garage collection!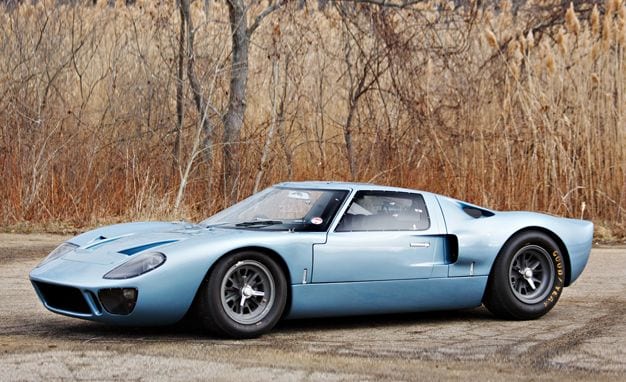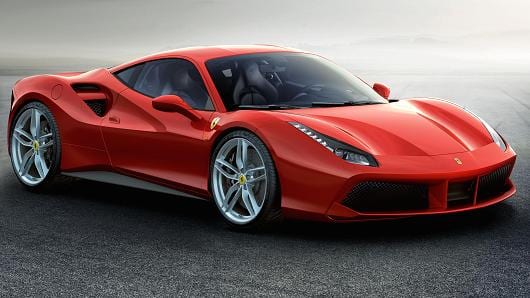 6. Ferrari 488 Pista
You can't really have a dream garage without a Ferrari can you? Some will argue with my choice in not going for something like the 250GT, or Daytona or something slightly more modern like the F40 but whilst I agree that they are beautiful (although for me I would argue on the F40) they just don't do it for me. And there is the crux of it - if it's your dream garage it's got to be something that makes you go and look at it in the garage and want it. Want it in that way you look at your loved one.
This is where the 488 is brilliant. It looks well how do you say it "bellissimo". It's won a number of Supercar of the year awards - and frankly given the present market that's saying a LOT. It's meant to be a great drive if your pottering to the shops, and even better when your dragging it around the track. Yes for the purists it's got a turbocharged engine and that's not a true Ferrari. Honestly does that matter? Not one bit. It sounds great, drives great, looks stunning and it's a Ferrari. What more do you need?
7. BMW M5
So you might look down this list and in the present company the M5 sticks out as the "odd one out". Well yes it is. But here is why. Yes you can have your dream garage, but lets face facts. I can't go to the shops in the Jordan 191 can I? You can't pack the kids in the (non existant) rear seats of the McLaren and you can't take out granny in the GT40 as her recent hip operation you'll need a crane to get her out of it again. This is where the M5 ticks the box. BMW self markets as the Ultimate Driving Machine and frankly of all the cars I have ever owned the BMW was by far the best driving experience and the one I most regretted getting rid off.
The M5 looks hunkered down. It's not a featherweight in boxing terms. It's a full on Anthony Joshua. It's German engineering, 4 wheel drive, got 5 seats and goes like the clappers. Does it fit totally in the same category as a McLaren P1 no. But really nothing does. However the M5 is everything a normal cool car should be. Fast, Beautiful, noisy, and just bloody good fun to drive.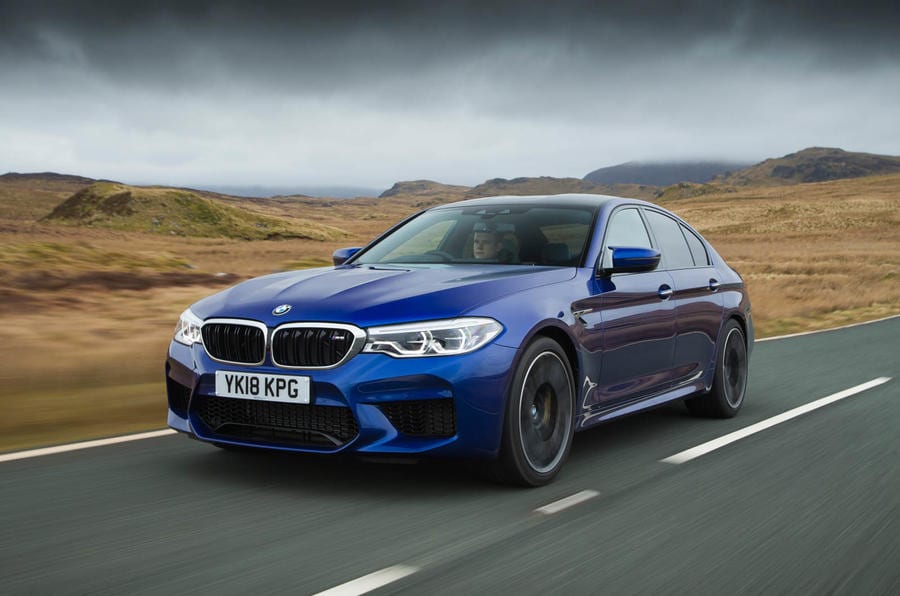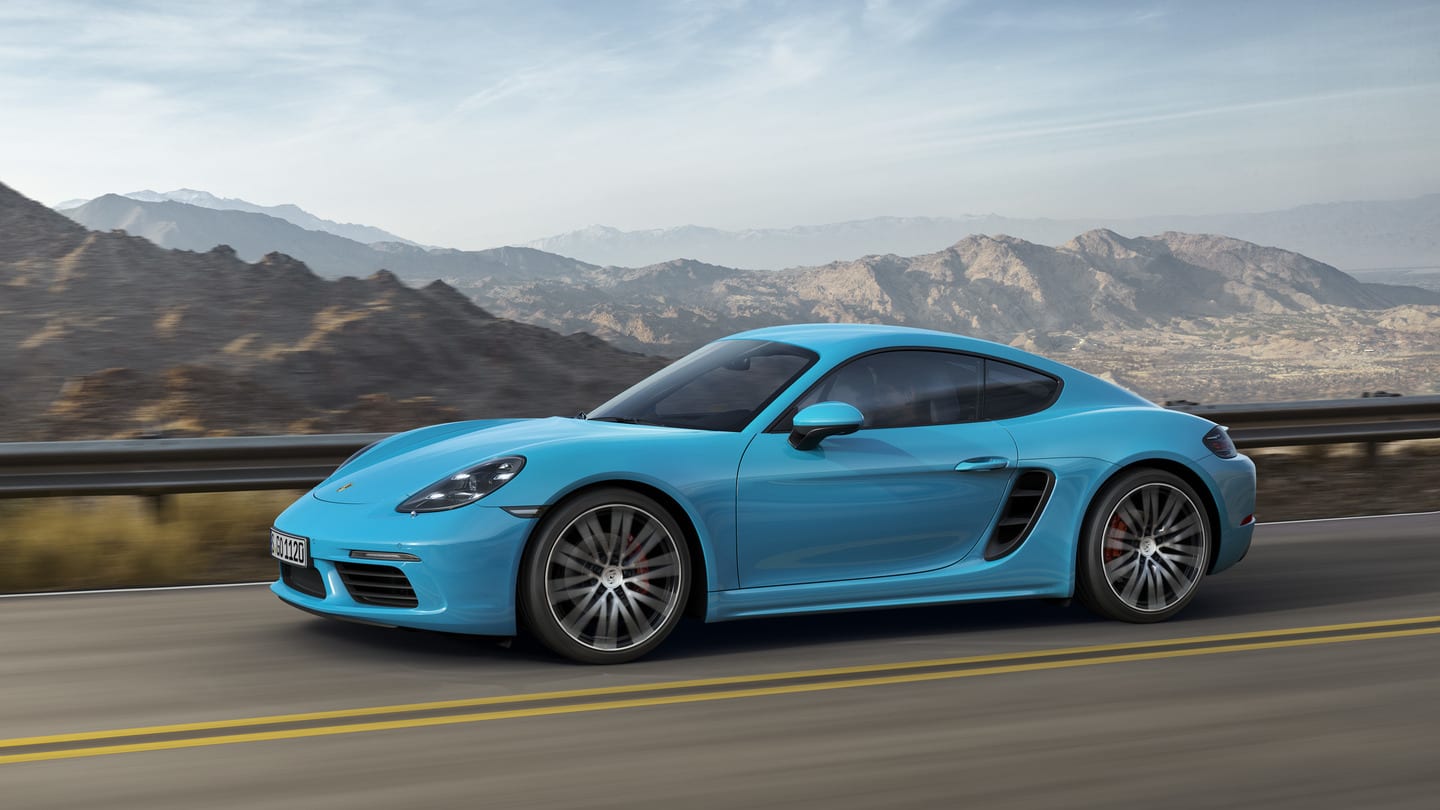 8. Porsche 718 Cayman GT4
If you had told me 5 years and certainly 10 years ago that I would have a Porsche in my Dream Garage then I would have told you to go away. I've never found the styling to my taste, and frankly it's not something I've wanted. However times change, perhaps my tastes have change. Or perhaps I'm just having a midlife-crisis. I just don't know. I think though most petrol heads would say you can't be a car nut and not have a Porsche?
The 718's styling appeals to me more than the 911. I know that the 911 is Iconic but it just doesn't make me want it. The 718 is slightly softer around the edges and less in your face. I also like being slightly different. Why go for the same as everyone else? The mid-engined design of the Porsche 718 Cayman provides exquisite handling. By placing the engine between the front and rear axles, steering response is instantaneous, as less weight is working against the driver when cornering. The 911 on the other hand is rear engined and frankly a drop of rain will send you spinning more than a DJ on decks on a Friday night. Personally the 718 is just a better car. End of.
9. Ariel Atom
In practical car stakes this is up there with the Jordan as being totally useless. I mean it's the only other car on this list you need to wear a helmet with, and also it's really not one for a rainy day is it? But this is where the downside ends. It's a bonkers car. Where else can you get from 0-60 in under 2.5 seconds and also spend so little. It's sub £50k!!
Running off a 2 Litre engine given some of the others in this post you might think isn't as powerful as other cars. But the Atom weighs only 550kg. And that's the point. It's light, nimble and basically a full blown racing car which is road legal. You don't have sat nav, you don't have even doors. It's a modern day Caterham. On steroids. And that's why it's here. It's pure fun from the moment you start it to the moment you stop. Is there any better reason for it to be in the dream garage?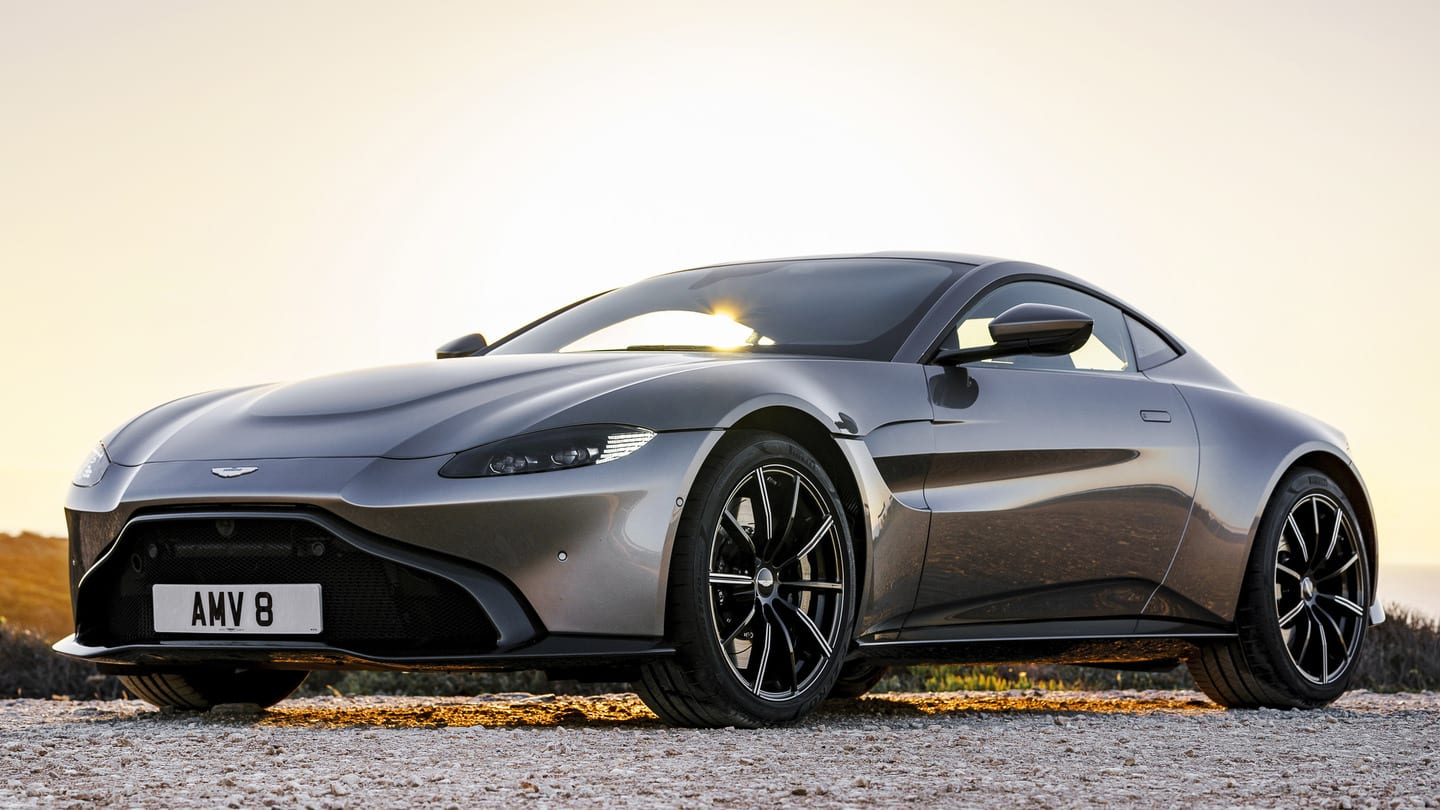 10. Aston Martin Vantage
Everyone has a little bit of James Bond in them don't they? I certainly love the film franchise and I love the cars he gets to drive. I am also quite patriotic, which is why the Aston appears on this list. Plus the fact that it's a great looking car you can't beat a British 2 seater sports car can you?
I've loved the styling on the Astons since they came out with the DB9 a few years back but the Vantage, (although sitting on a Mercedes platform and using a AMG engine) is clearly from the same stable. It's more aggressive than the DB11 both in the way that it handles and the way that it looks. Add in that it's an amazing sounding car, its got to take pride of place in the dream garage really for those reasons alone.
11 Audi R8 V10 Performance Quattro
So whilst the Audi TT is known as a hairdressers car it's bigger 2 seater brother in the form of the R8 is far from that. I fell in love with the R8 many years ago when the first ones came out. Yes it's not from the usual McLaren/Porsche/Ferrari stable but it looks like a proper sports car. The other main difference - it's sort of affordable as well in the second hand market. Yes maintenance can be a bit on the pricey side but actually you can pick up fairly decent ones now at semi sensible figures.
Although the styling on the car has evolved over time it's stayed basically in the same shape and format as it's release many years ago. I like that - and that it's stayed in a shape and design that people obviously like. So although it's not the headline-grabber sports car it's also the sports car, its the sports can you could take to the shops for a few bits. It's not a full blown blow-your-nuts-off McLaren but who needs that everyday of your life?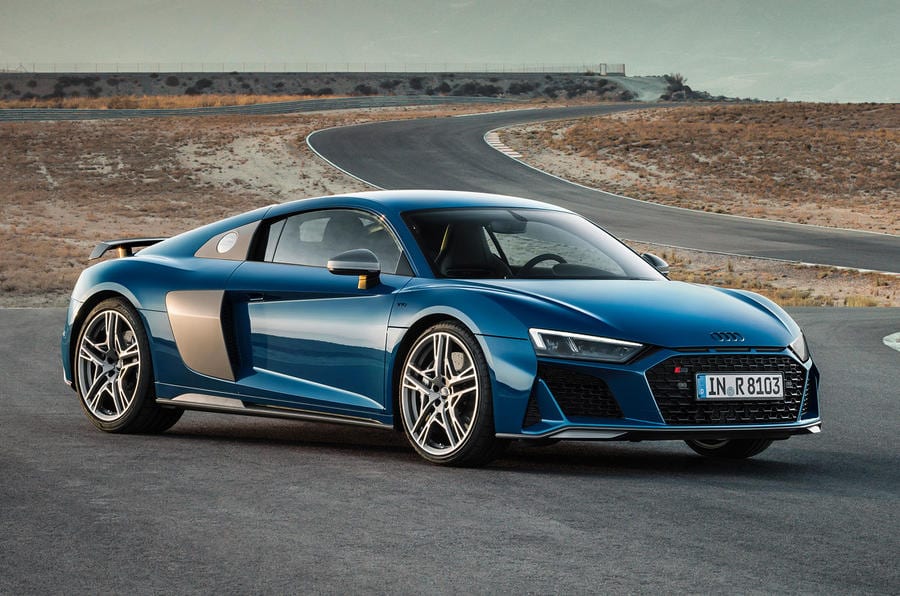 Dream Garage
So that's my thoughts on it. Every petrol head will have something different of that I'm sure? Do you agree or do you disagree? Why don't you drop me a comment in the comments box below on what would be in your dream garage?!