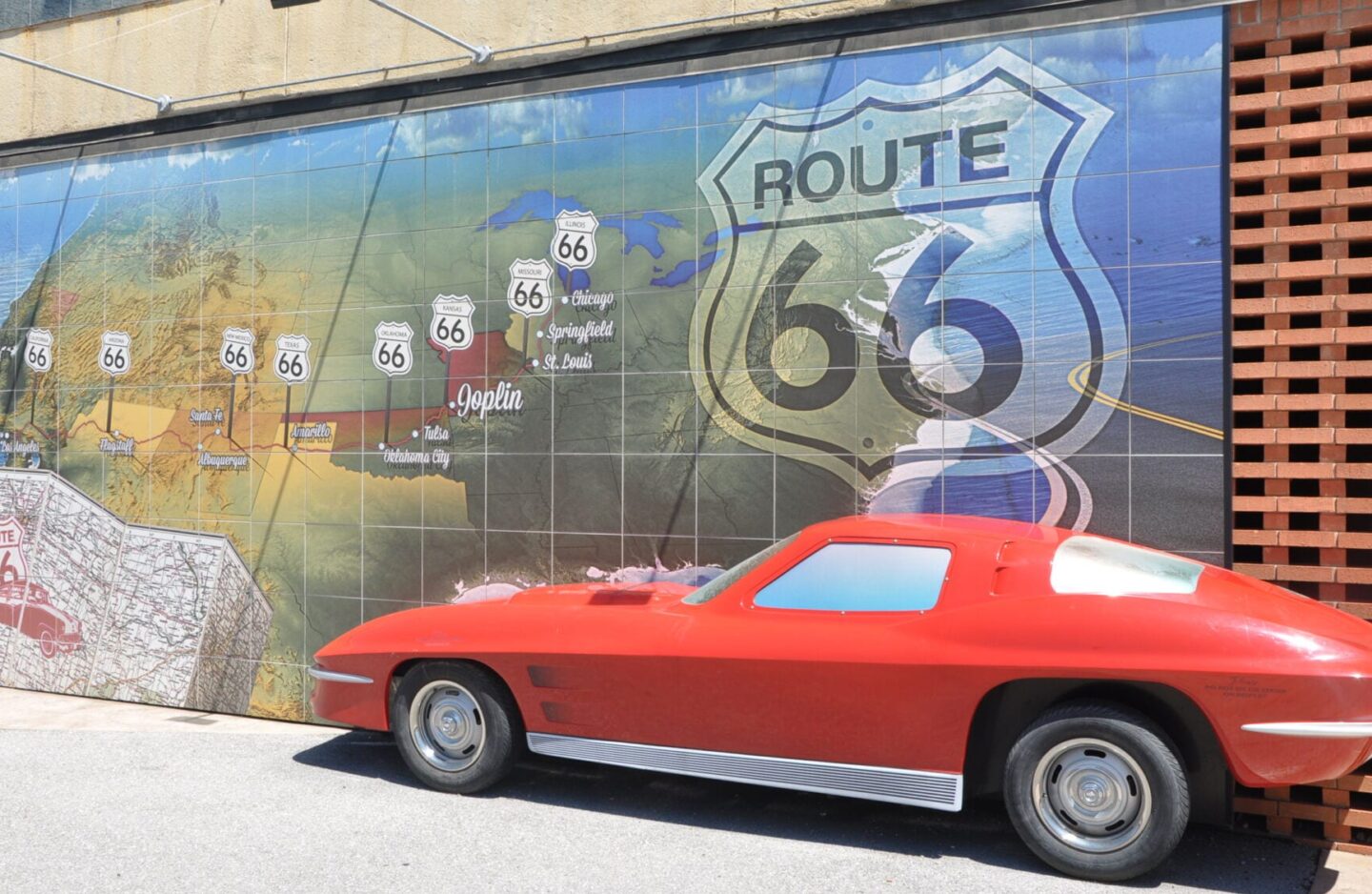 After leaving Uranus
If you've not read Part 1 of Route 66 Missouri do so here!
After you've had a good laugh at all the possible tshirts that you can buy it's time to get back on the road again for the rest of Missouri! You first main town that you come to is Lebabon. Here you'll find a good Route 66 Museum as well as a couple of murals in the town. You then come to another Springfield. This one isn't the state capitol nor the home of the Simpsons - but it has another good museum that's worth having a look at. At this point you're probably thinking that it's all about the Route 66 Museums in every town. It does feel like that at times, but they all have something different to offer.
If you have time and you're taking 3 -4 weeks on the route it's worth going in them all. You'll learn about the local history to that town as well as the more general Route 66 Missouri (or other state) history.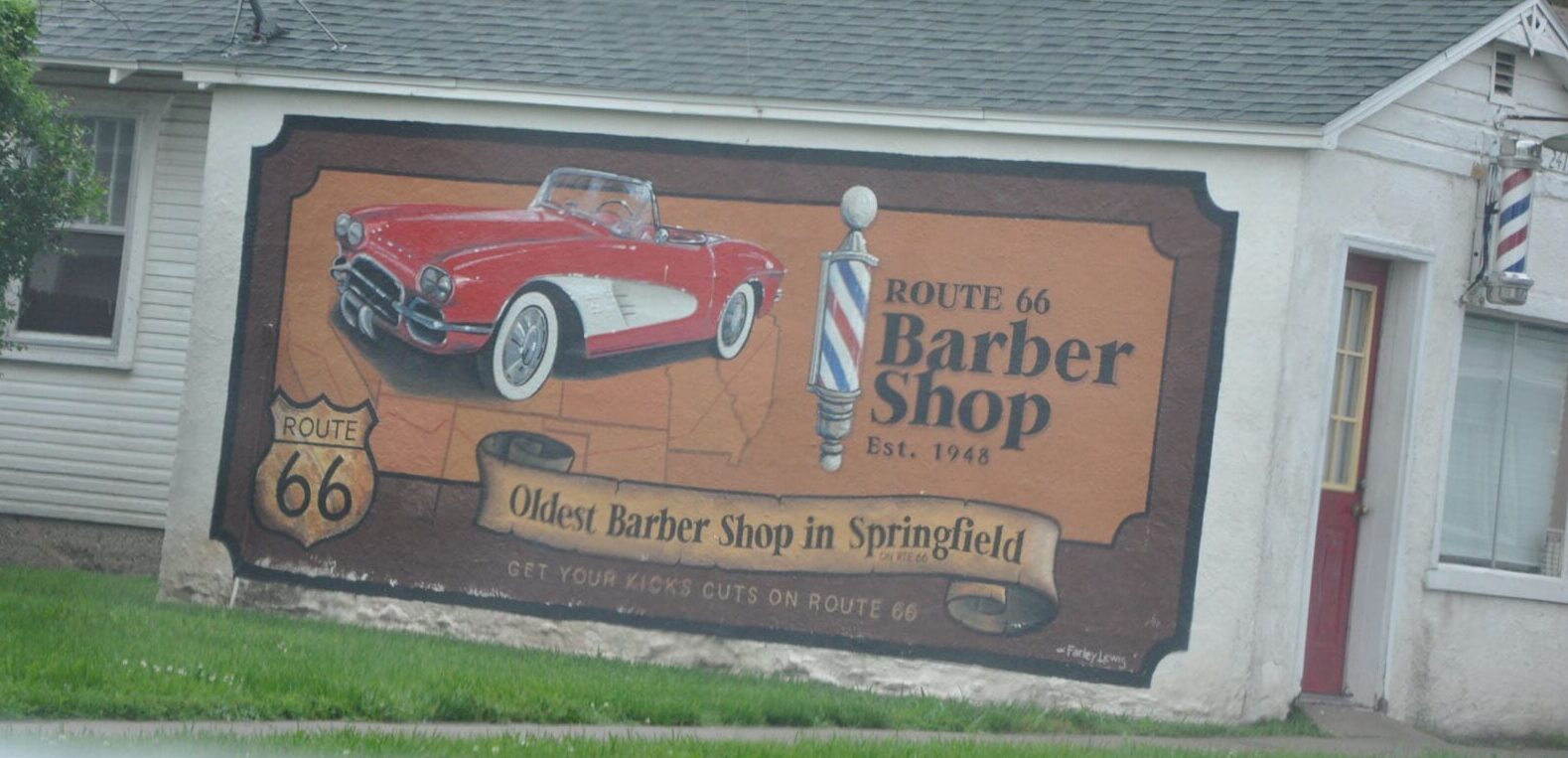 Past Springfield
The next 'must stop" is the Gay Parita Sinclair Station. This is in a small town call Everton. Officially it's also Paris Spring Junction.
It's a recreation of an early petrol station. It's been re-created by Gary and Lena Turner. Gary is full of stories and Route 66 information. Make sure that you leave time to go and see him! There's lots of old memorabilia here to be seen for those who are interested in all the old pumps, signs etc...
Another old fashioned petrol station can be found just down the road at Miller. Here Spencer's Gas station just by the Spencer bridge isn't a decorated as Gay Parita station, but still very authentic and worth a photo!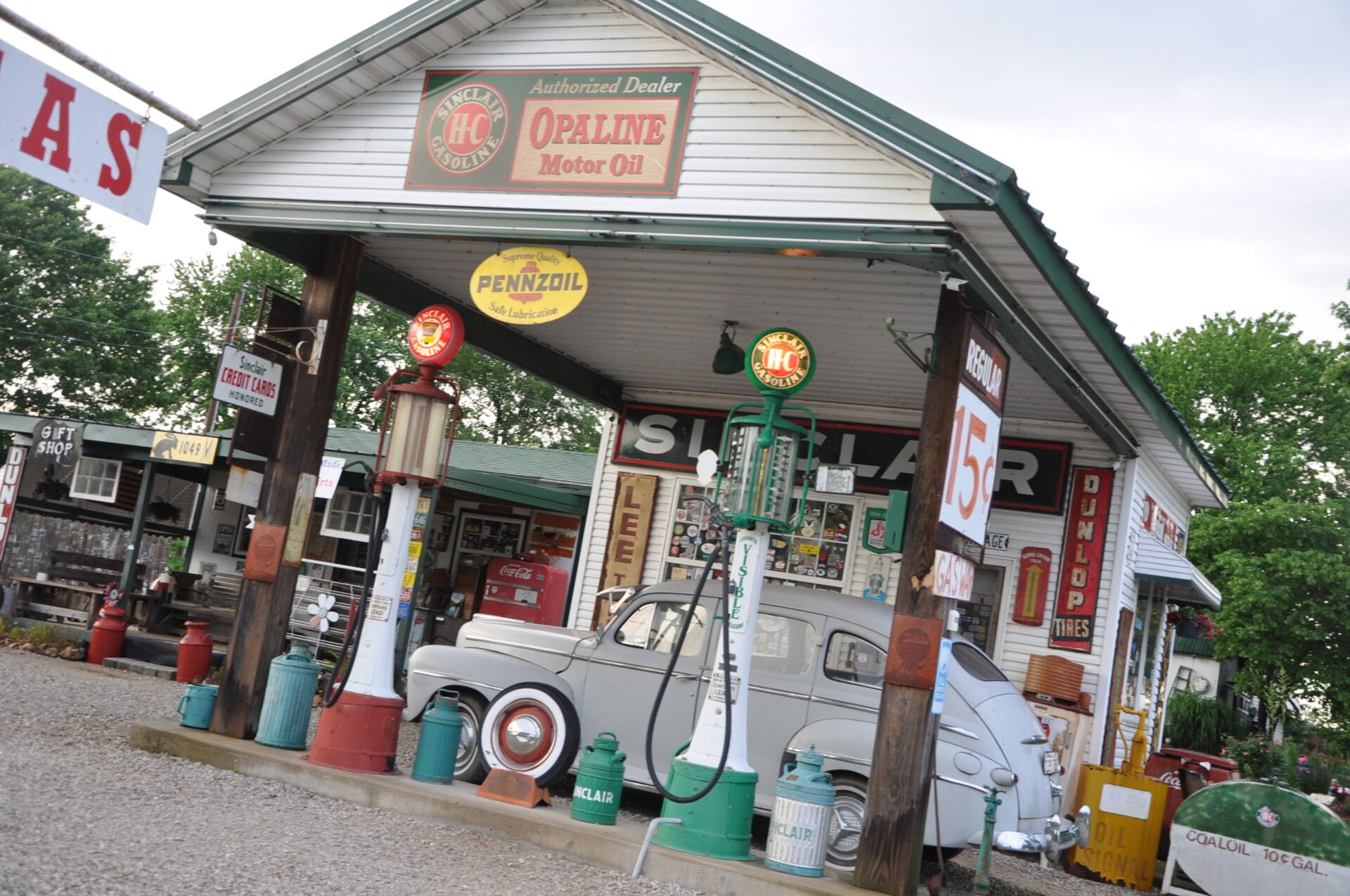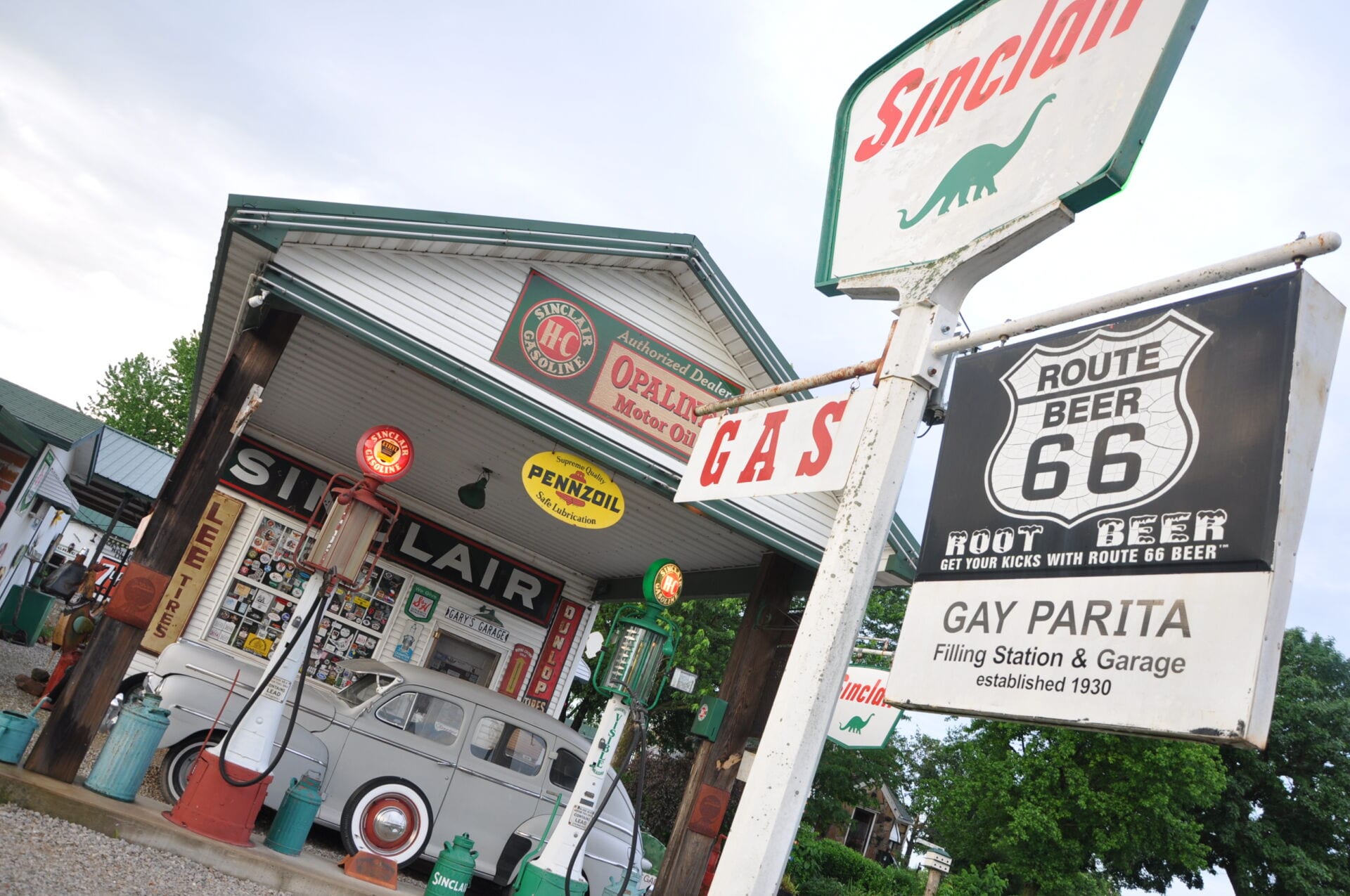 Carthage
Carthage is one of the bigger towns you'll have seen. There is lots to see and do. We spent the night at the Boots Court Hotel. Even if you aren't staying in the town - it's well worth stopping past. For me it's one of the top hotels on the route. This is one of the true Route 66 "motels". Built in 1939 The "Motel" was saved from demolition by two sisters who are presently restoring the property to the way it was in 1949. With the five rooms in the detached annex being completed and opened for business in 2012.
Carthage has some nice buildings to look at as well with some antique places to have a rummage around.
Just past Carthage there is the 66 Drive in Theatre. 66 Drive-In is a historic drive-in theatre national historic district located on U.S. Route 66 in Carthage, Jasper County, Missouri. The theatre opened on September 22, 1949, four years before the first local television stations signed on in the Joplin-Springfield area. We didn't get a chance to watch a movie here (we did this later on in the route) but if you get a chance go see one!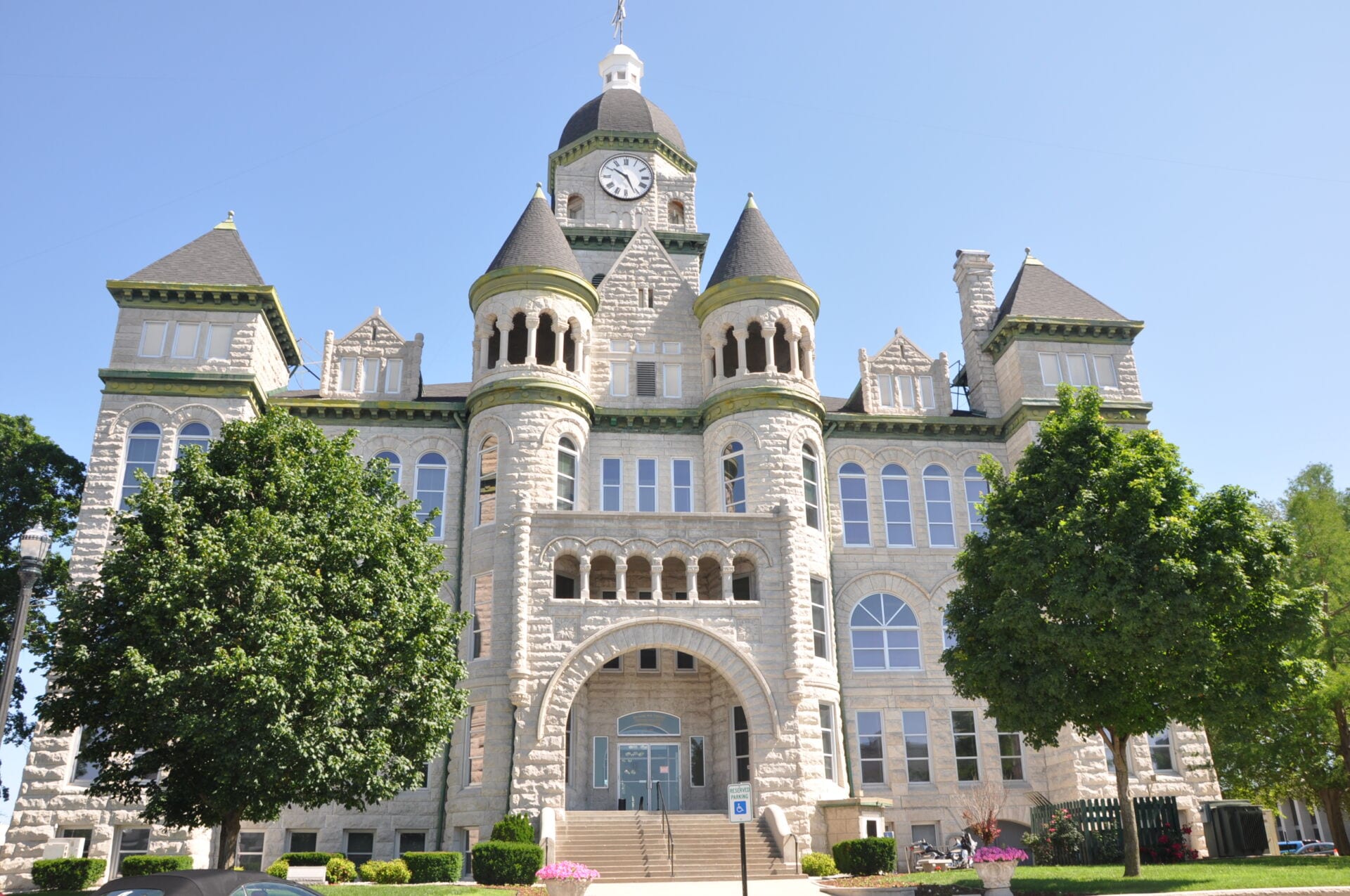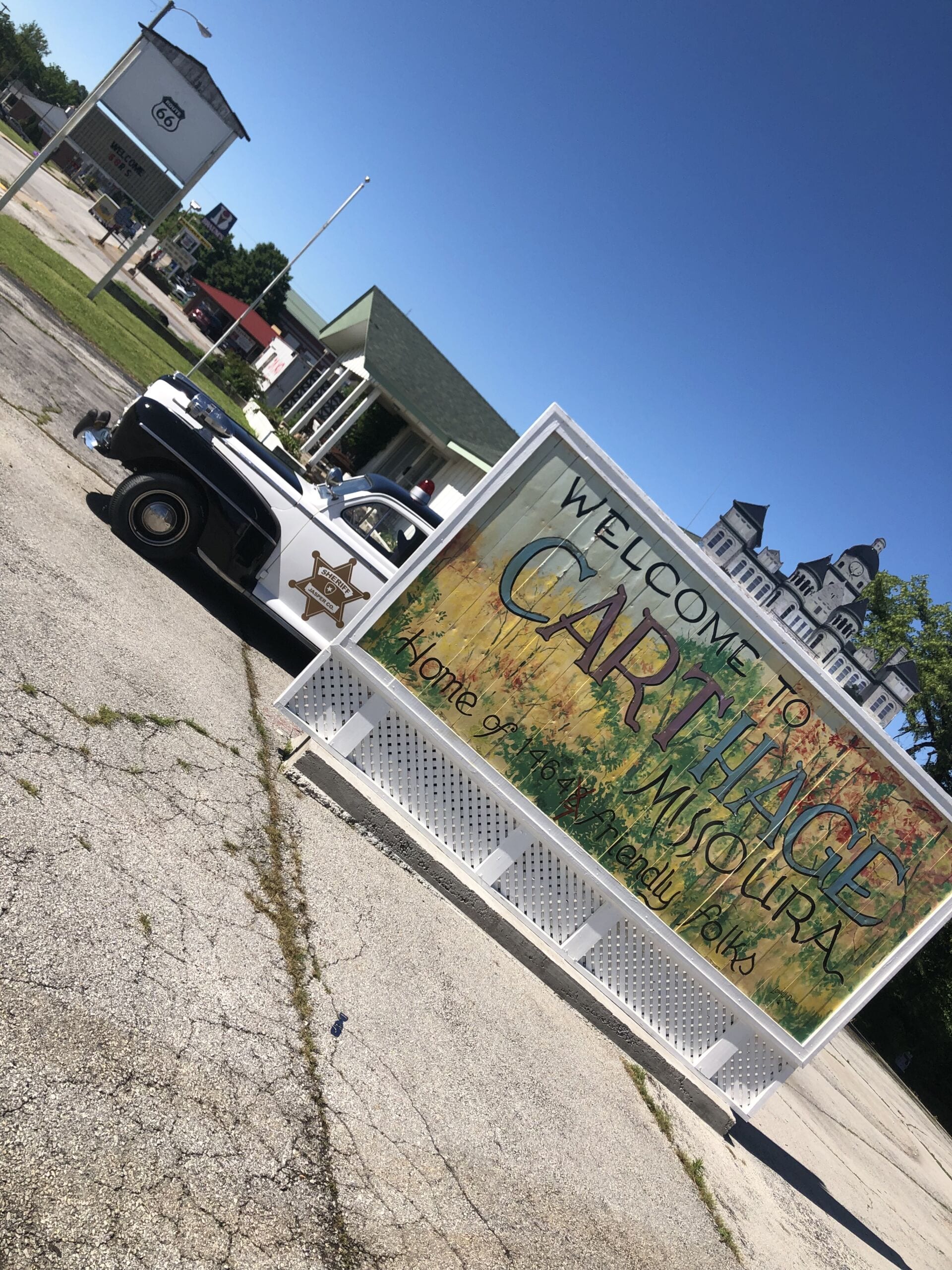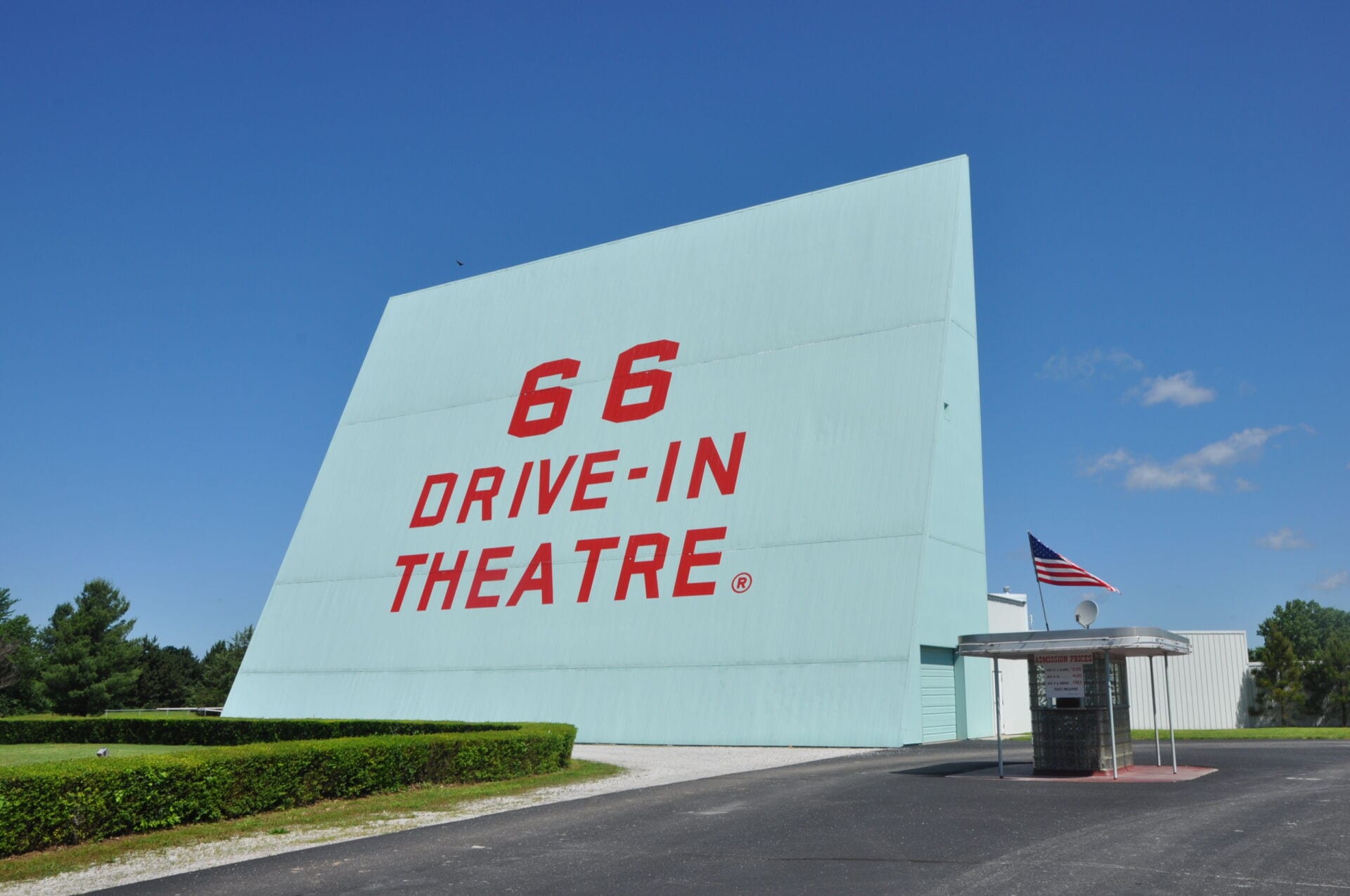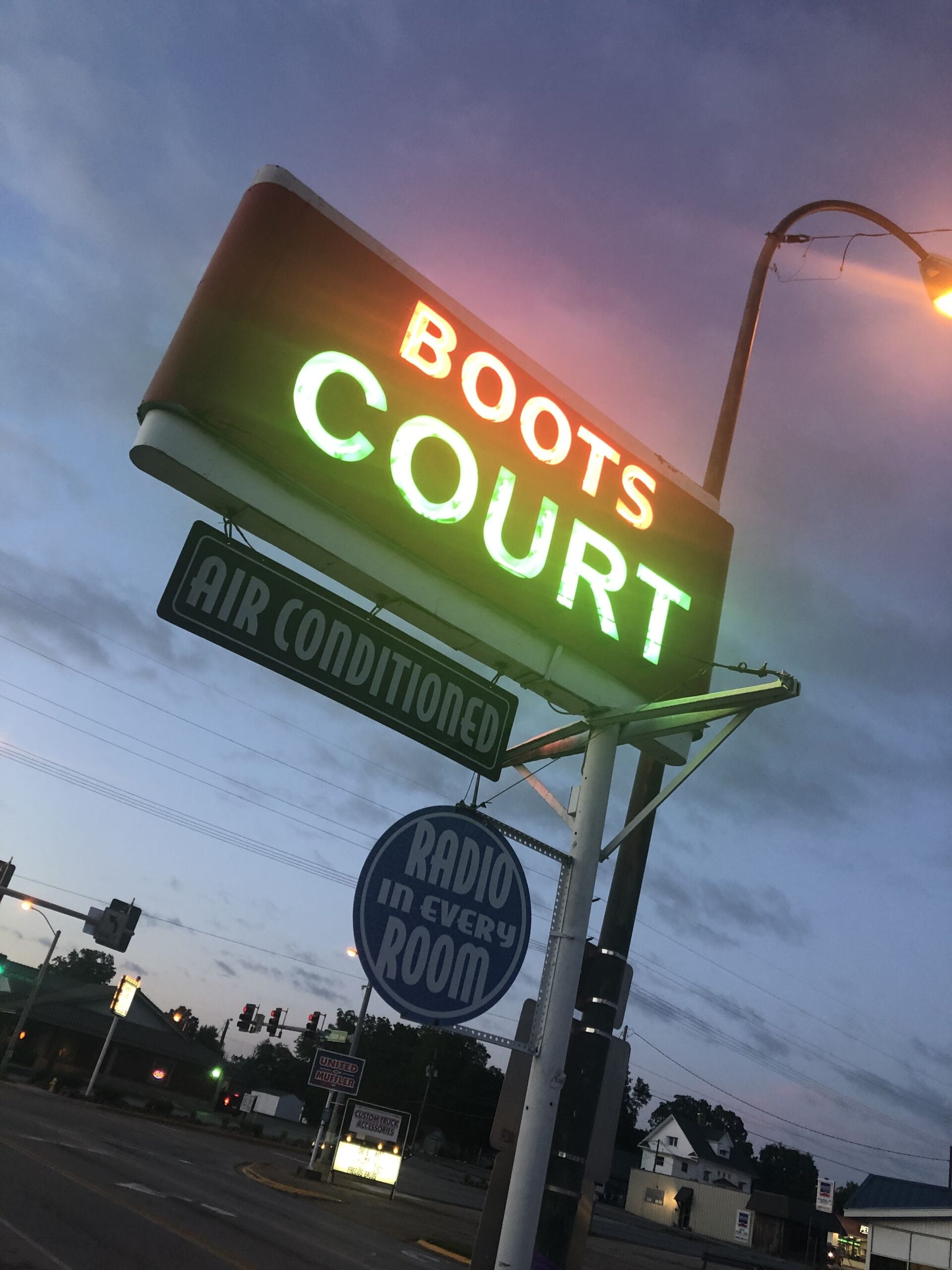 Joplin
Joplin is the final stop in Missouri. The first place to visit it Mural Park. This was created in 2013 and has 2 large murals. My favourite mural is "The American Ribbon", tracing the route of the Mother Road from Chicago to Los Angeles. Jutting out in three dimensions from the mural is a mock 1964 red Chevrolet Corvette. The mural is located at 619 S. Main Street in Joplin.
Located on the south side of Pearl Brothers hardware store, is the mural Cruisin' into Joplin.
Also worth a little look is the Grand Falls. Nothing like the Grand Canyon but if you've got out the car and had a look around it's a waterfall cascading of a 160ft ledge. This can be found on Riverside Drive.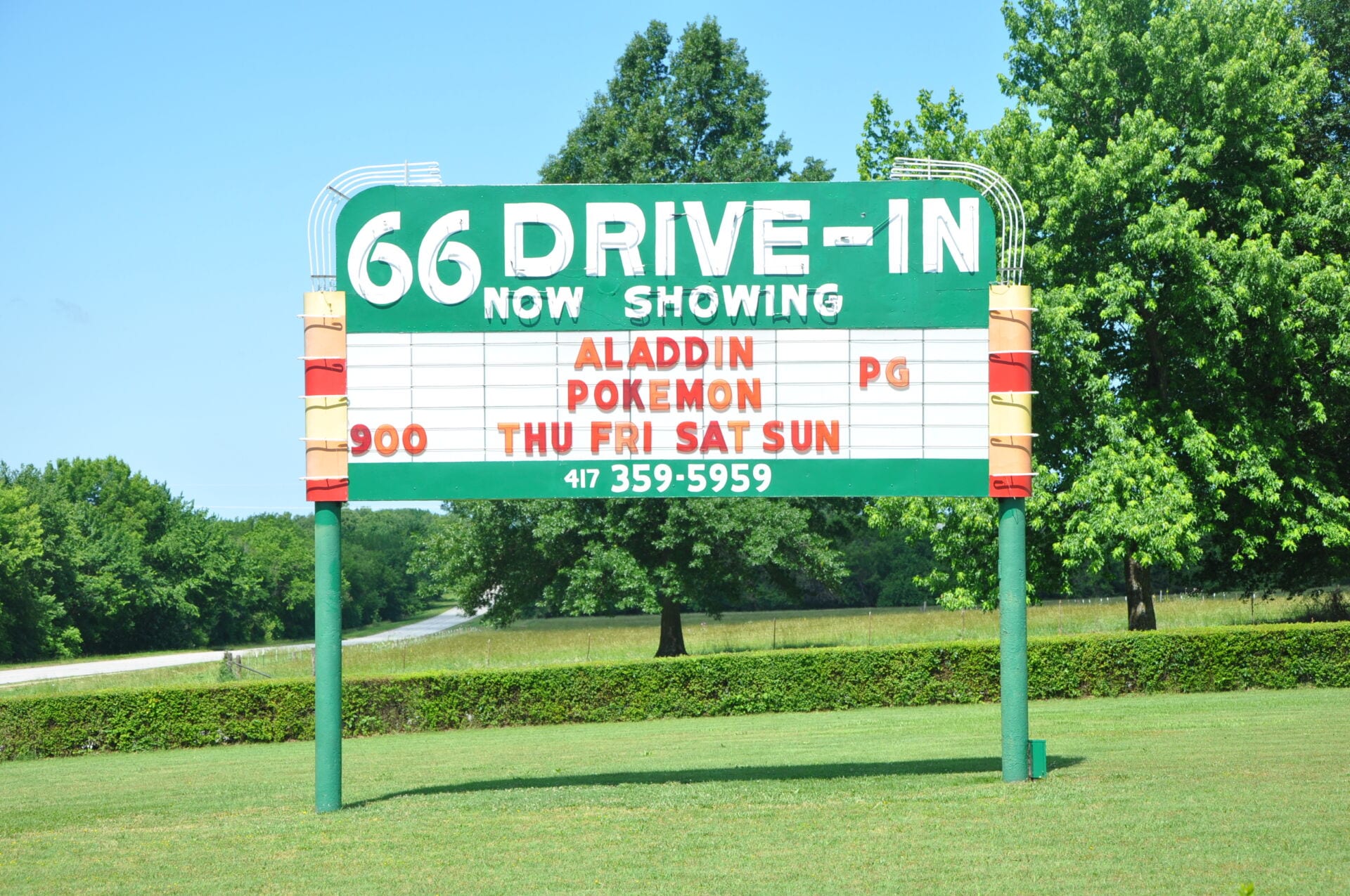 Route 66 Missouri
So here ends the part of Route 66 Missouri. There aren't perhaps the highlights in Missouri that there are in other states. For me personally I found other states more interesting. Yes there are some good highlights like the Meramec Caverns, and then Carthage was a great stay but the whole State isn't as packed as (or at least I thought) others.
After Missouri we move onto the next state which is Kansas! Kansas is the shortest state of the Route with only about 12 miles to travel It takes in a small corner of the state. However both the towns you hit are full of things to see and do and are for some possibly the most famous on the route thanks to Disney!