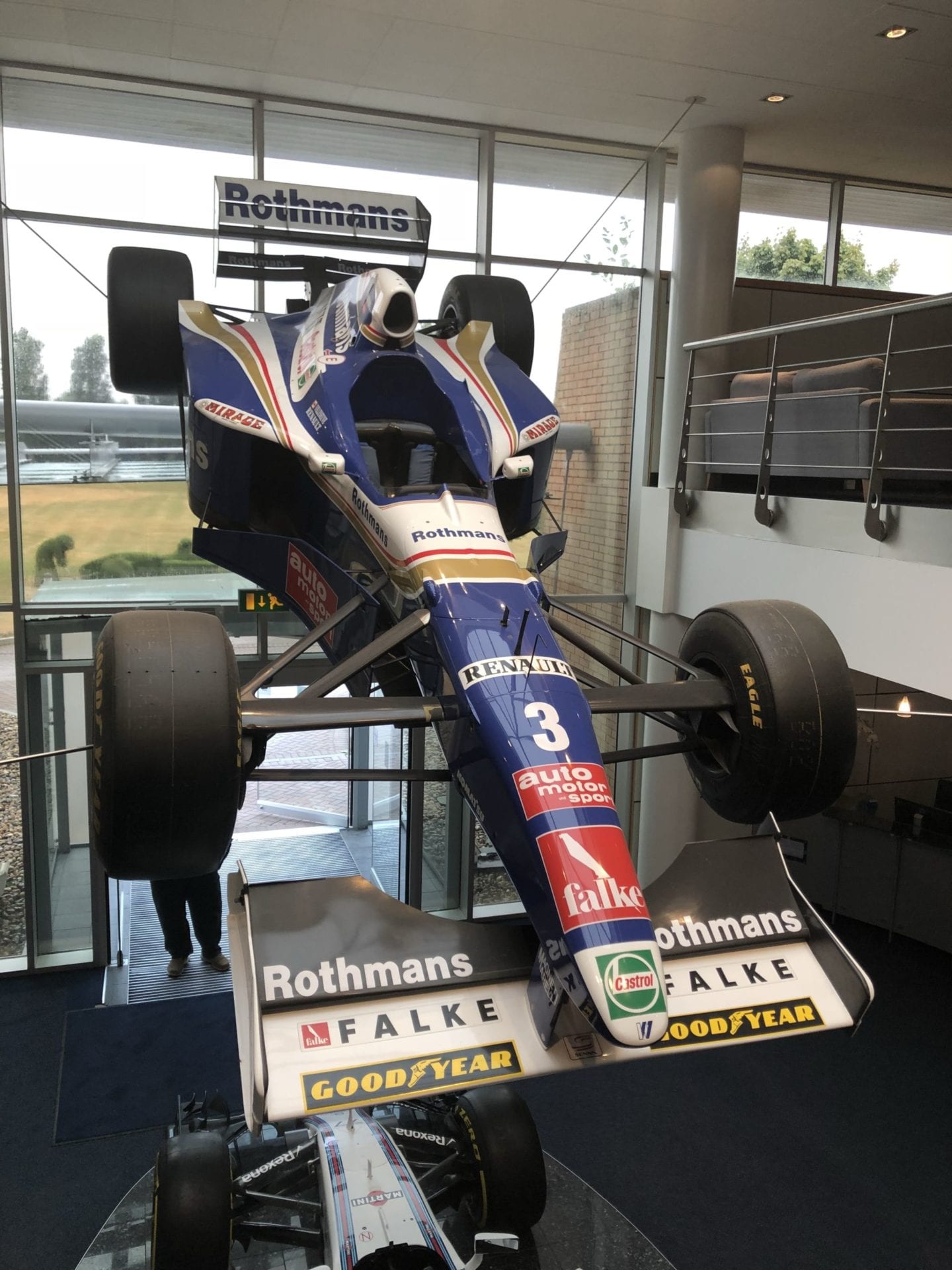 With the 2020 Grand Prix season nearly upon us I look back my day at Williams F1 Race Day Hospitality. I was lucky enough to get tickets to the day through my work who were sponsors of the team. Being a massive petrol head and motorsport fan read my Indy 500 post to understand how big a fan! This was a day I couldn't wait for and woke excitedly as we made our way to the factory.
Williams has been one of the greatest F1 teams of all time. Although they aren't reaching the heights that they once were, they were the team to beat in the late 80's and 90's. Drivers like Mansell, Prost, Senna and Hill all drove for the team. Going back into the 80's various champions like Alan Jones, Nelson Piquet and Keke Rosberg won titles with them as well.
Our day was based around the Heritage Centre where they keep all their old cars. Some of these cars run at events like Goodwood and for other filming events. However being able to walk around this place you can just smell the F1 history...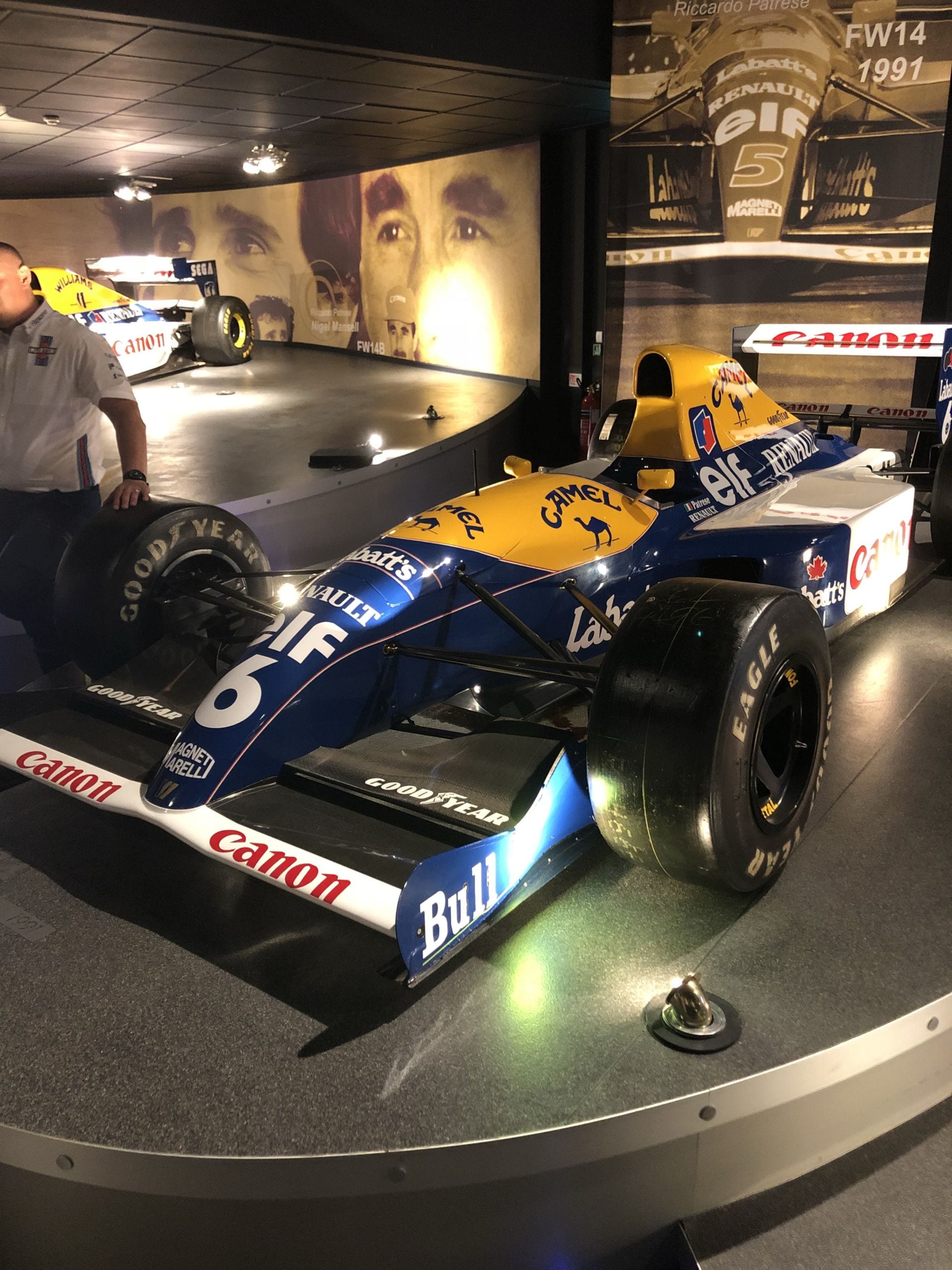 Williams F1 Cars
Williams aim to keep one of each of the cars in the centre for visitors to look at. We saw everything from the early day cars from the 1980's. The 6 wheeler which was banned very quickly was there, the FW07 from the year Alan Jones won the championship was also on show. With the modern technology on show now let alone all the safety measures that are now in place it's bonkers to look at how these cars were. There was so little protection for the drivers, chassis made from just metal, it's no wonder there were so many injury's and deaths at the time.
As we were guided around the rest of the museum we started to get into the era of the cars that epitomise F1 for me. The FW14 from the 92-94 seasons is just iconic. Not only did Nigel Mansell win his only World Championship in it. Prost did as well. Of course 1994 was to be the year that Senna won the championship with Williams, but sadly due to his early death it's something we will never know the outcome. This car is possibly one of the most technical cars of all time, with a highly complicated Active Suspension system.
As we move around we start to see the Hill and Jacques Villeneuve title cars. You can start to see all the safety measures starting to come into play following Senna's death. More head protection, more carbon fibre, bigger cockpits...
We end up seeing some of the modern day cars which are only a few years old. So many wings, flips, and the areodynamics really starting to come into play which wasn't the case back in the 80's. Also on show was Le Mans and British Touring Car Championship cars which had all been part of Williams recent history.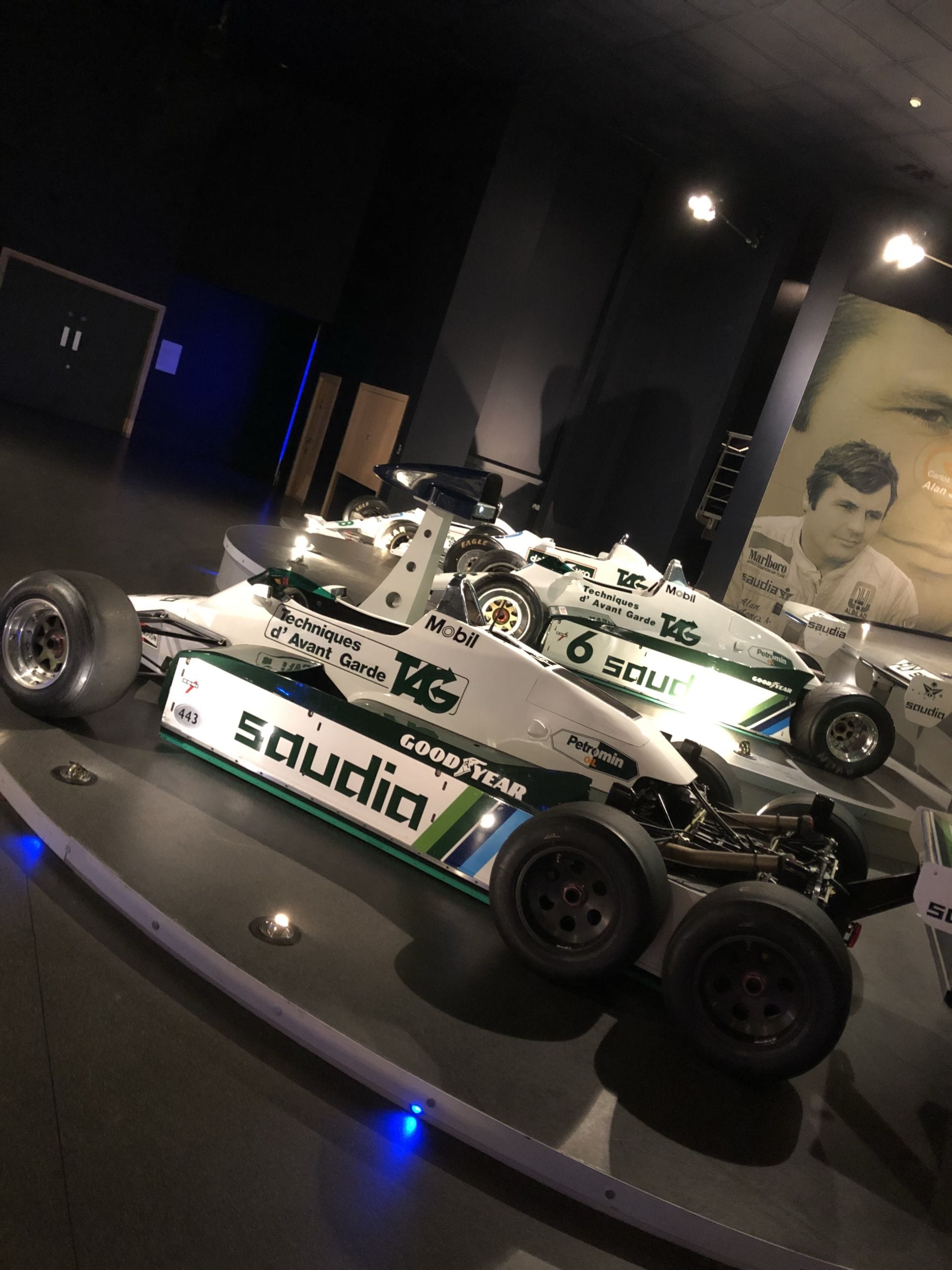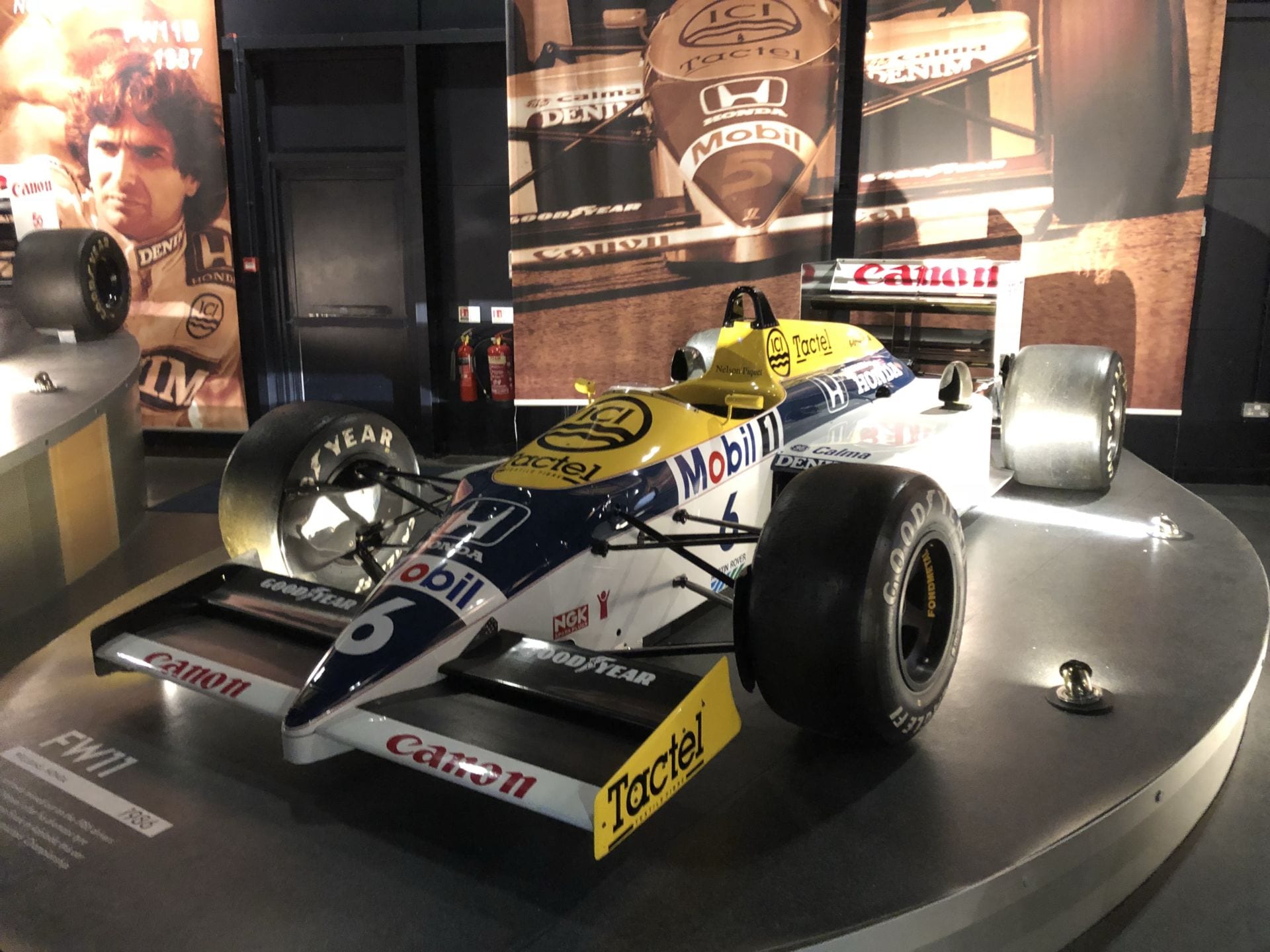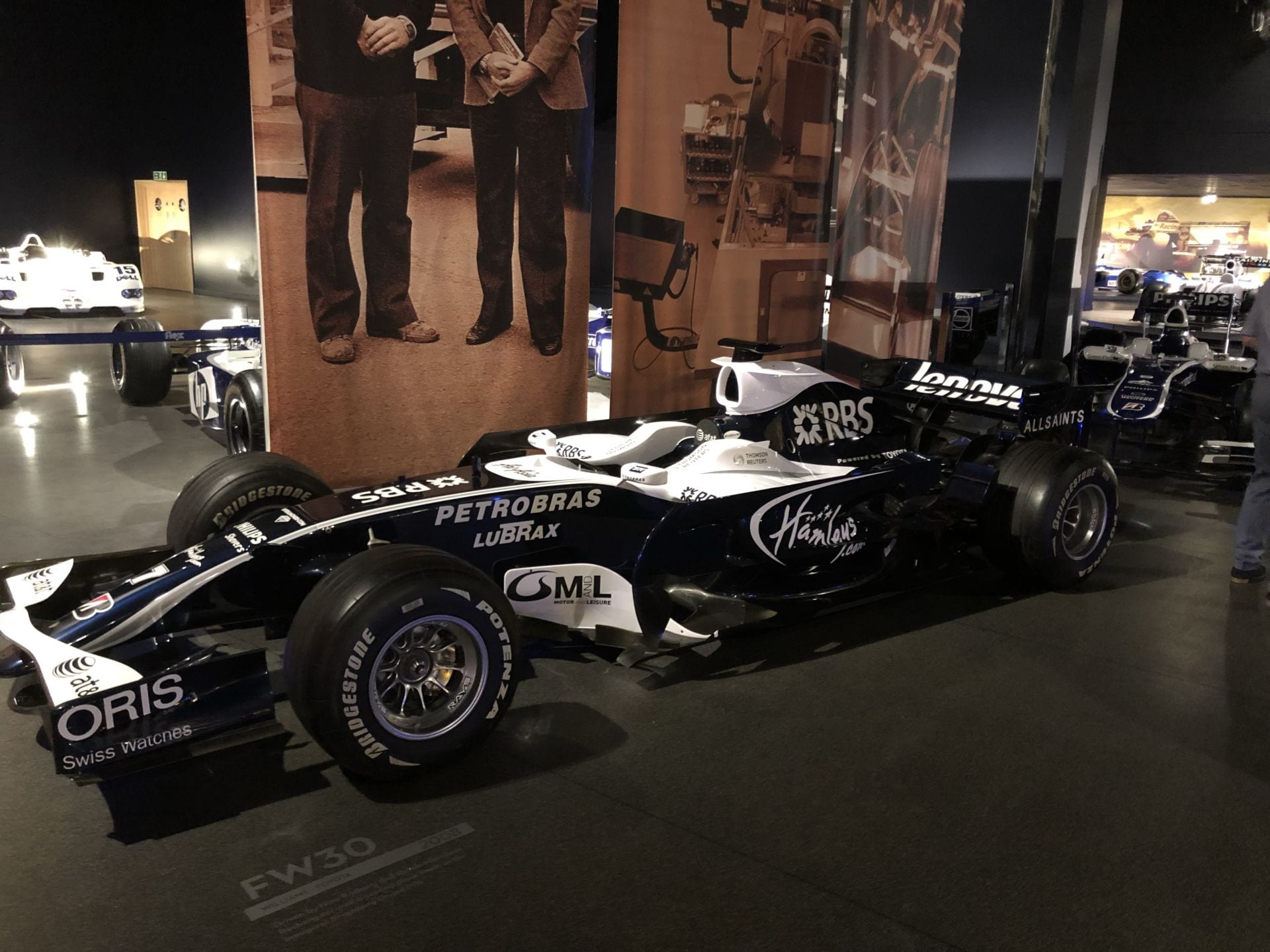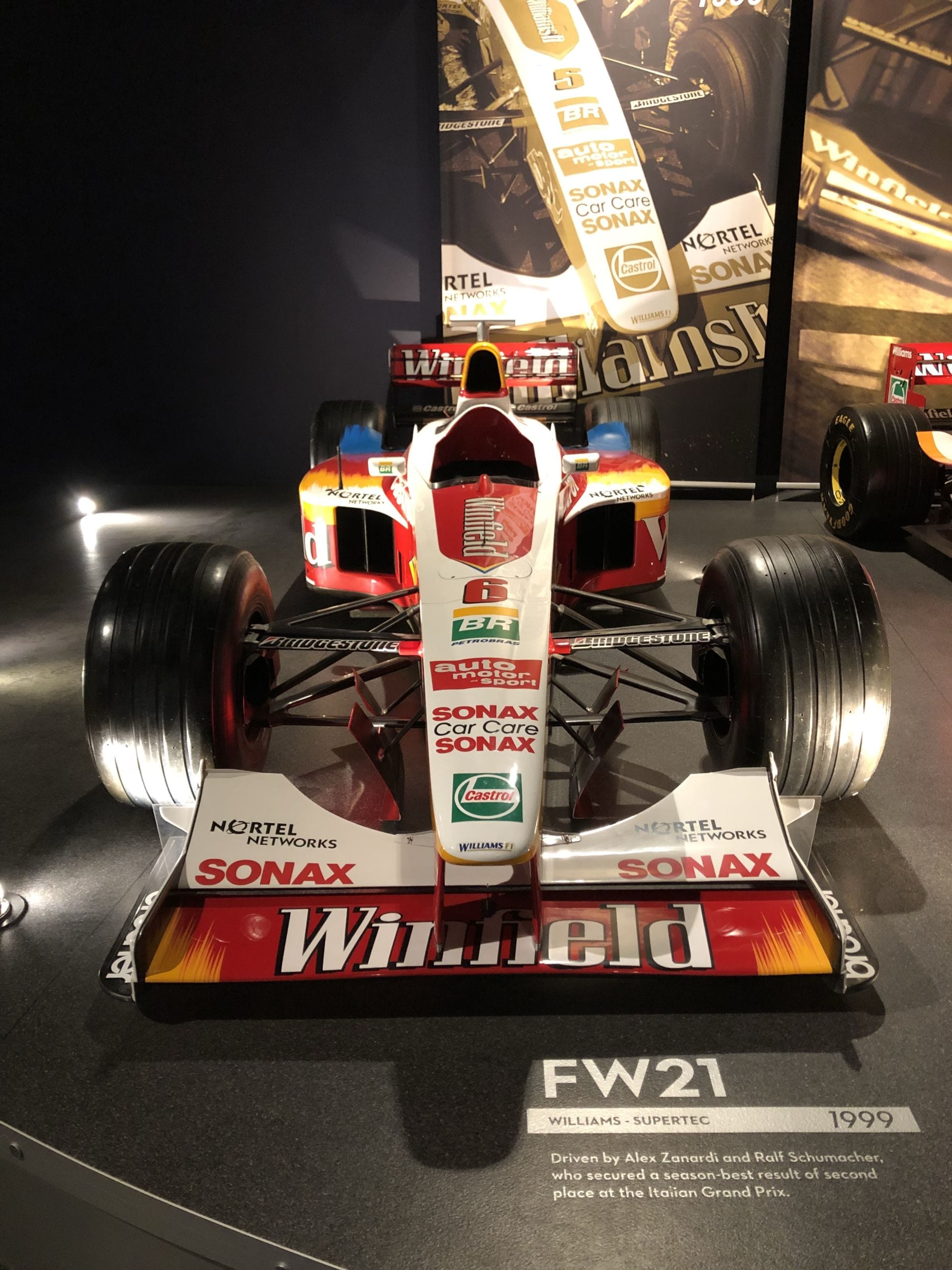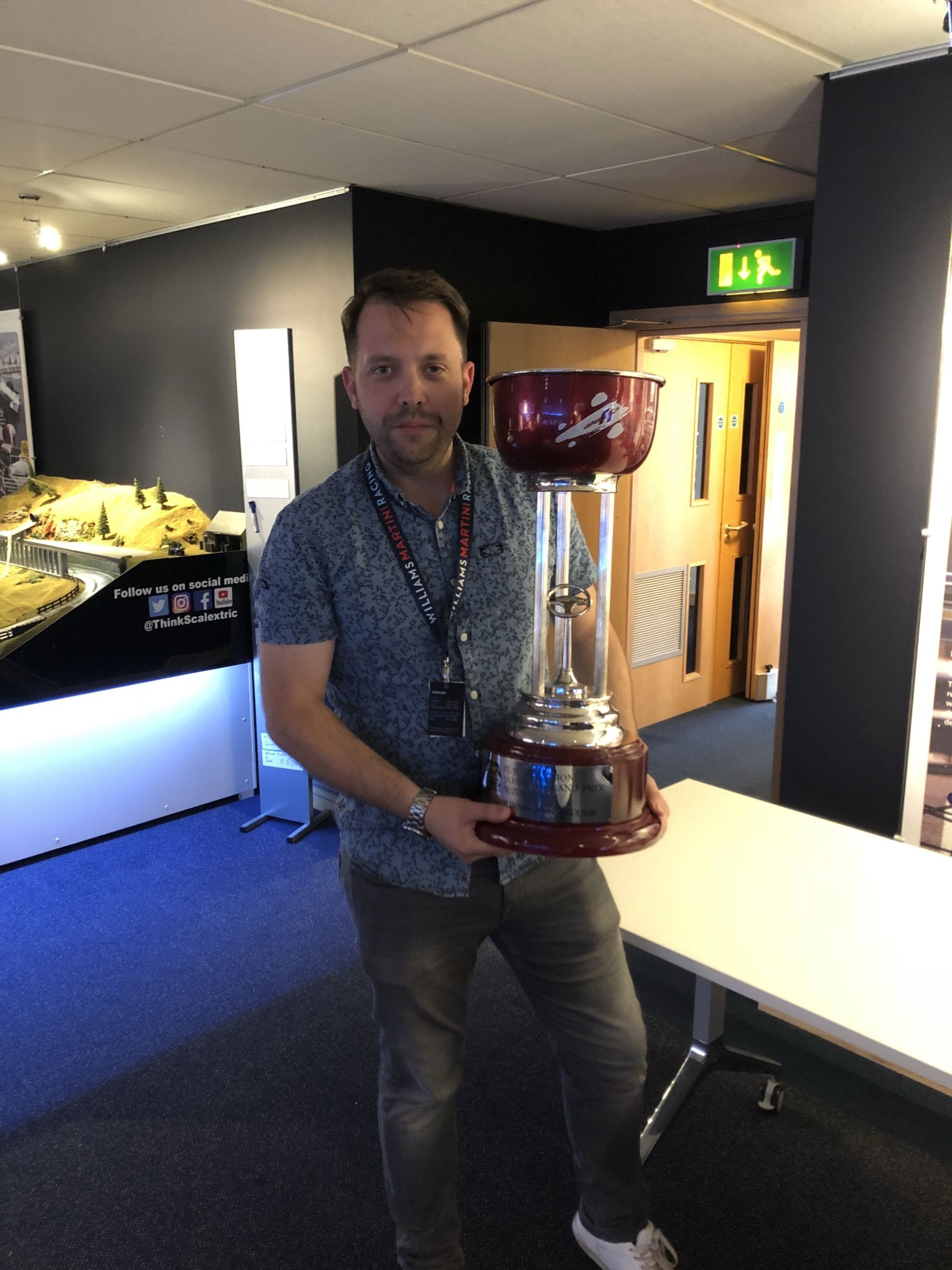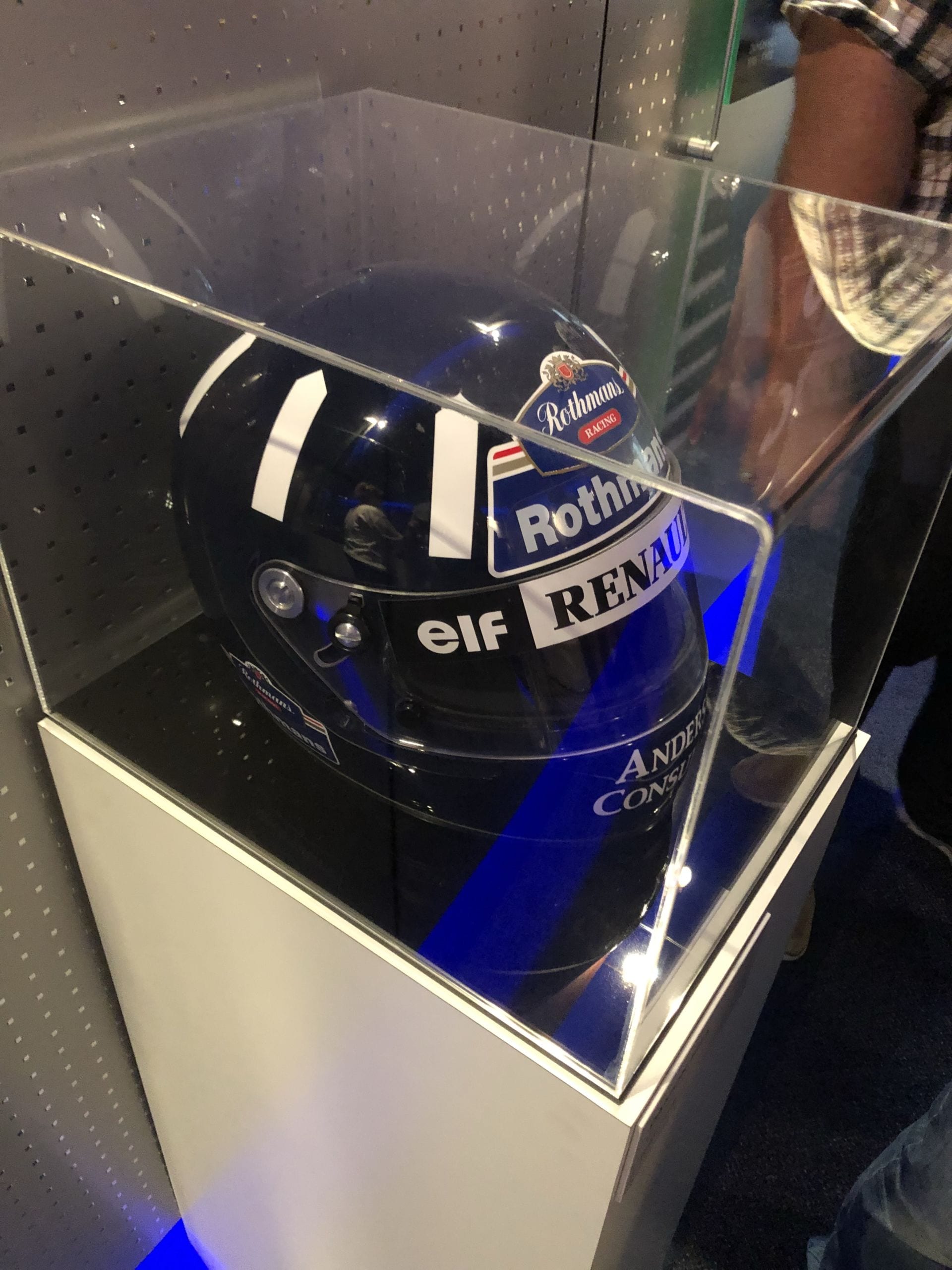 The day itself
Part of the day includes watching the race with about another 100 race fans in the conference centre. I usually watch the races from my own sofa, but to be surrounded by race fans was great. Discussing tactics and strategy amongst us was a proper enjoyable part of the day! They also provide you a link to the race track with a live interview with tech staff which was really interesting to hear pre the lights going out.
Plenty of other games and challenges take place during the day allowing you to win various prizes as well. These range from Pit Stop challenges, Scalextric, reaction timers and a set of simulators. I was gutted having set a number of quickest times to be knocked off in the final throws of the simulator competition.
Whilst waiting around for the simulators there are elements of F1 history for you to look at. From old trophies that you can have your photo with. You also have an actual F1 car (raced by Jenson Button) that you can sit in. Various displays also explain how F1 cars are built, the testing that they have to go through for safety as as well as some of the technology involved. This is great especially if you are new to the sport.
Throughout the day you are fed and watered with a hearty breakfast and lunch as well as constant snacks on the go!
Of course there is a gift shop as well where you can buy merchandise as well as various bit's of Williams cars - I came away with a gear wheel and a wheel nut!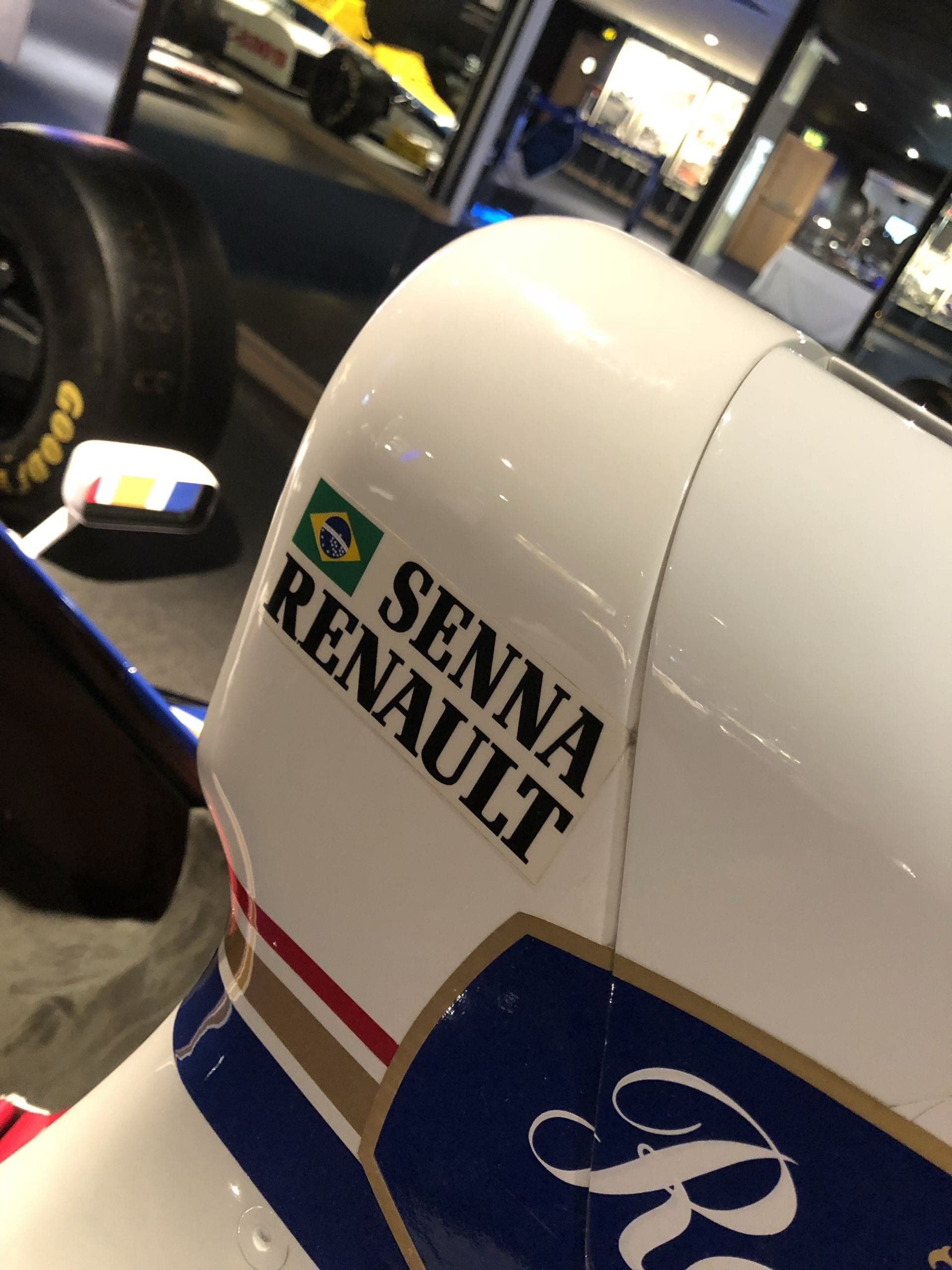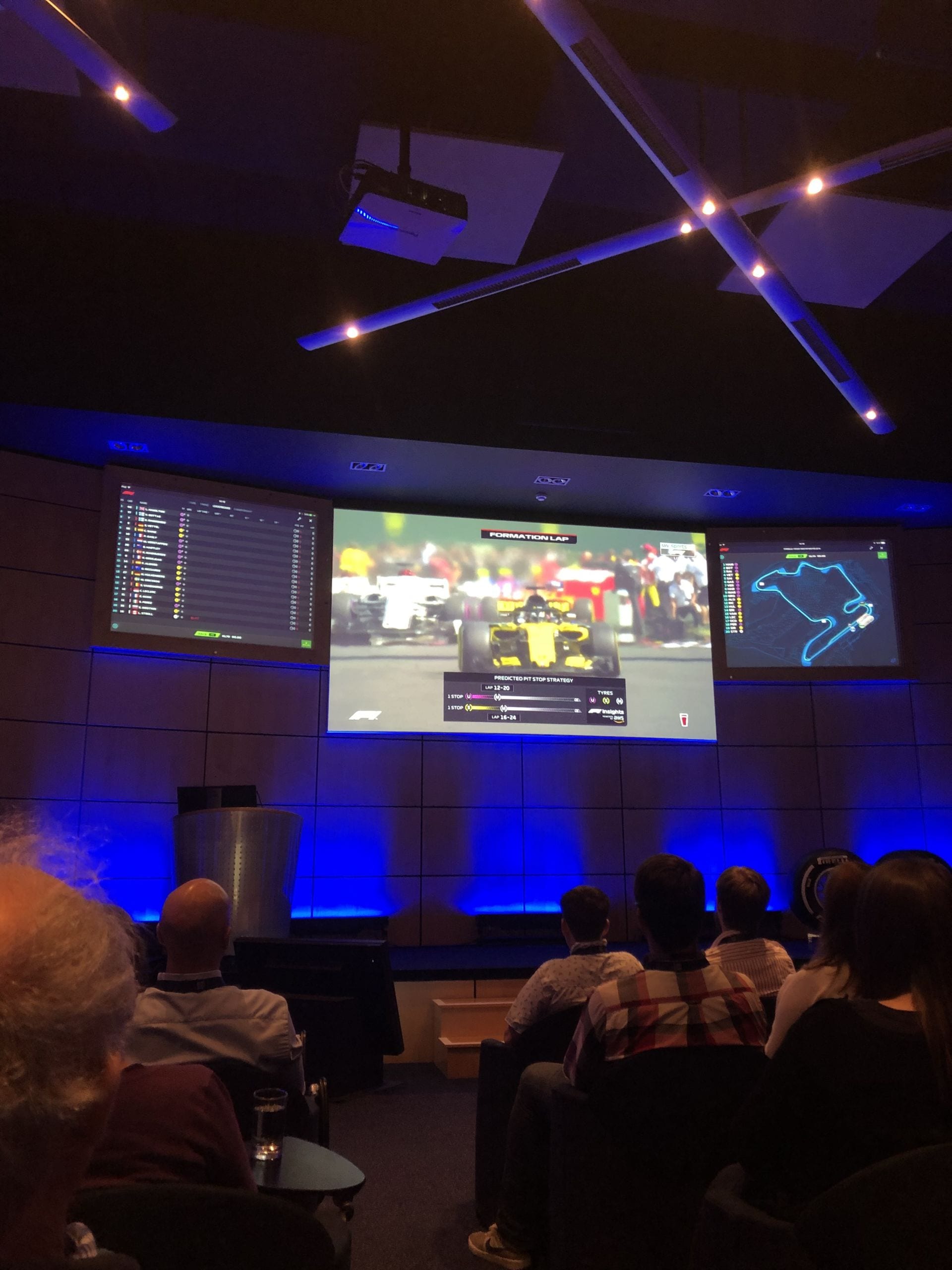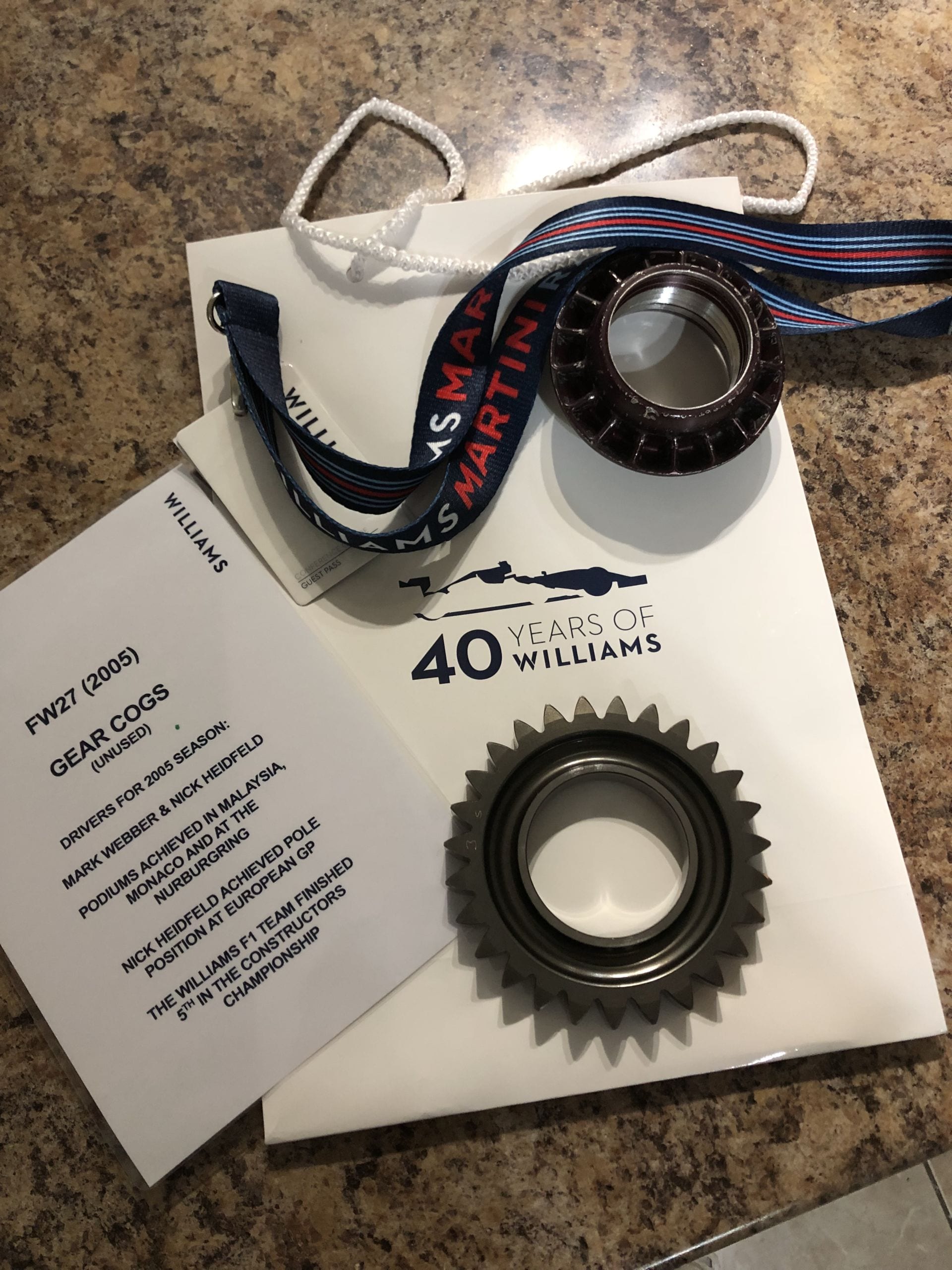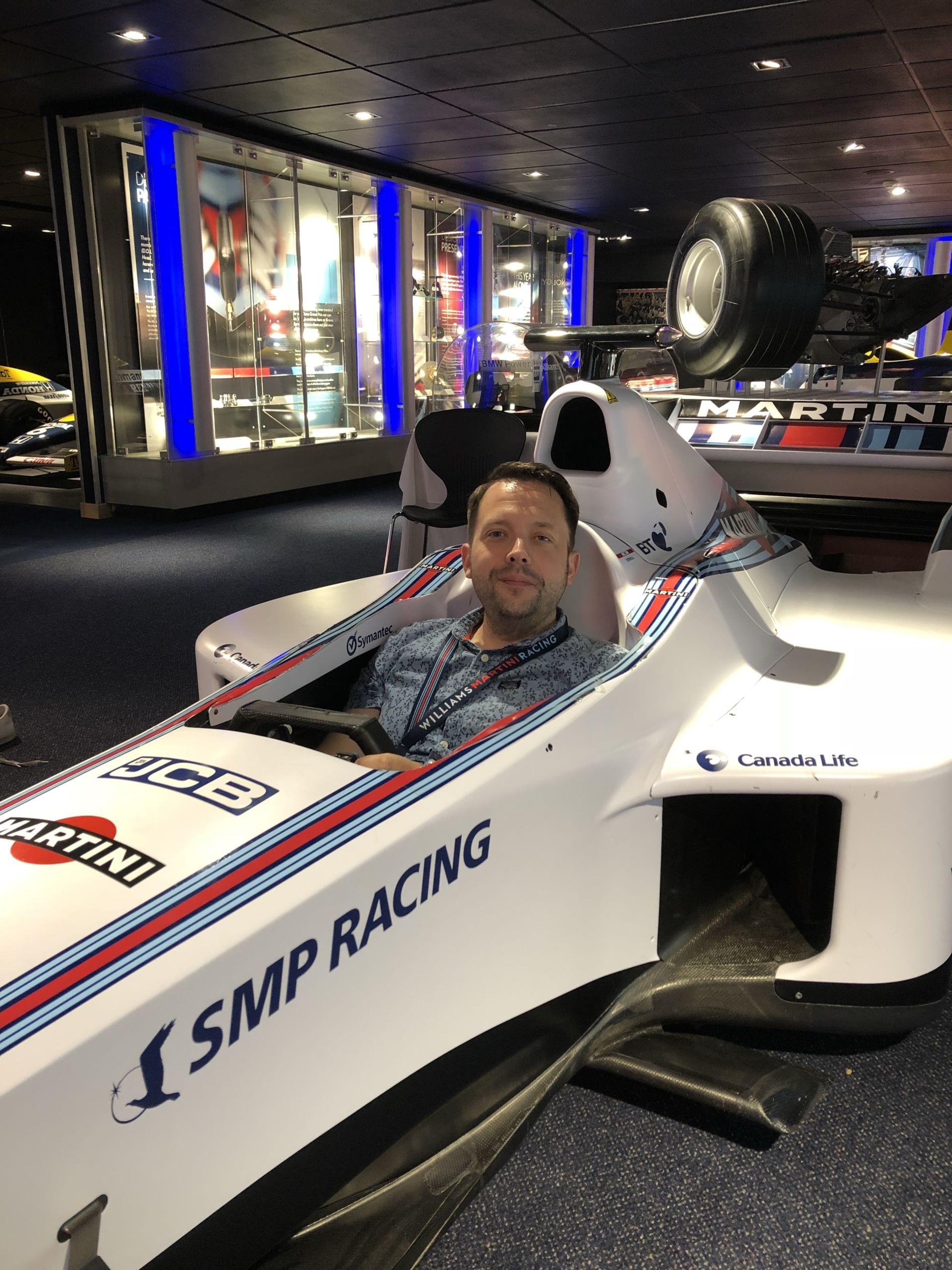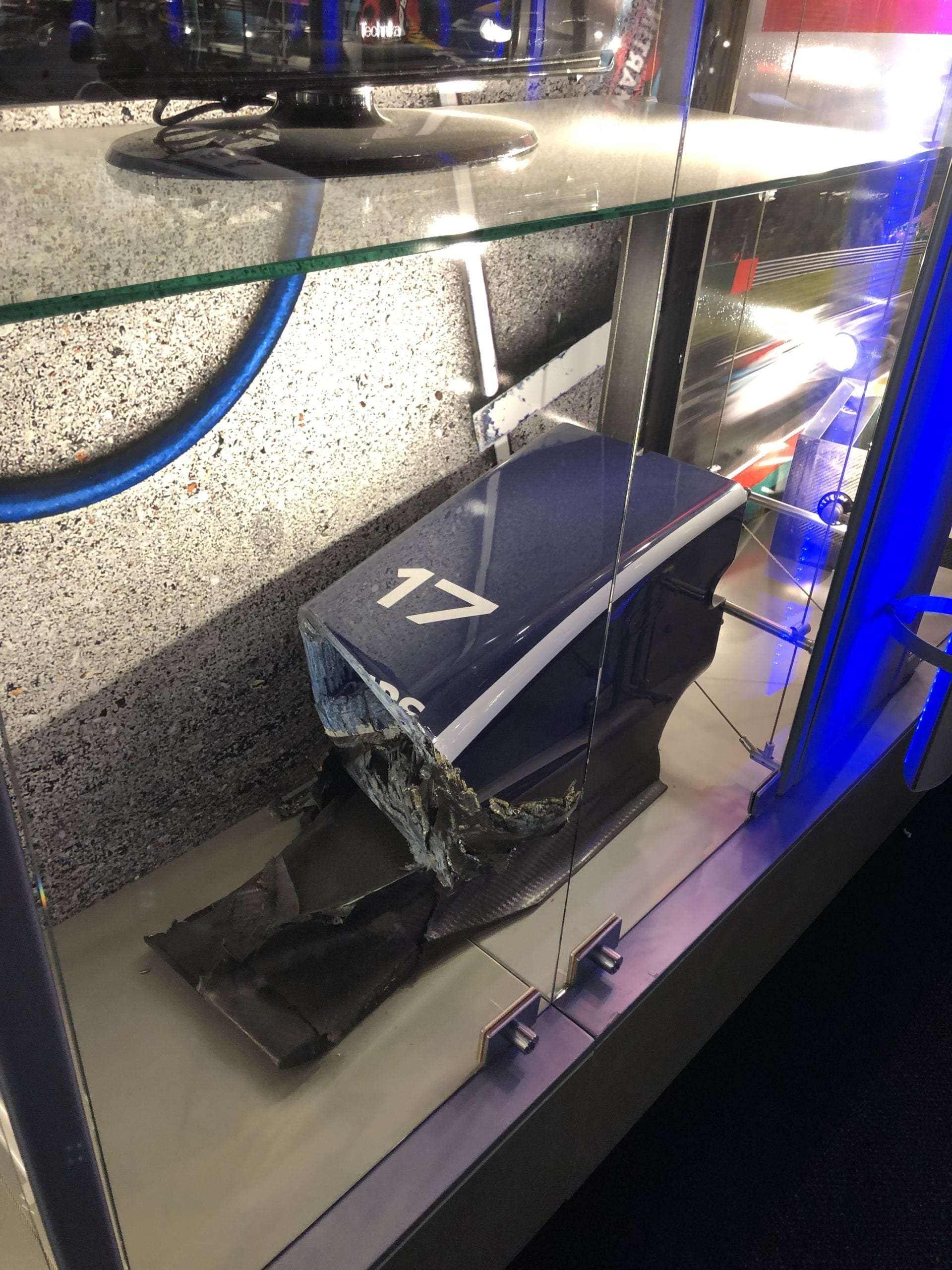 Overall Impressions
I'm a petrol head and an even bigger motorsport fan so for me it was an amazing fun filled day. It's not cheap at £150. If you head to the British Grand Prix you can probably get race tickets for that amount. However if you are a F1 fan for many years you will no doubt have a soft spot for the Williams F1 team. This day gives you a real insight into the life of a F1 team. As well as being able to see a load of history from a F1 favourite team at the same time.
Tickets for the Williams F1 2020 race day experience can be bought here.