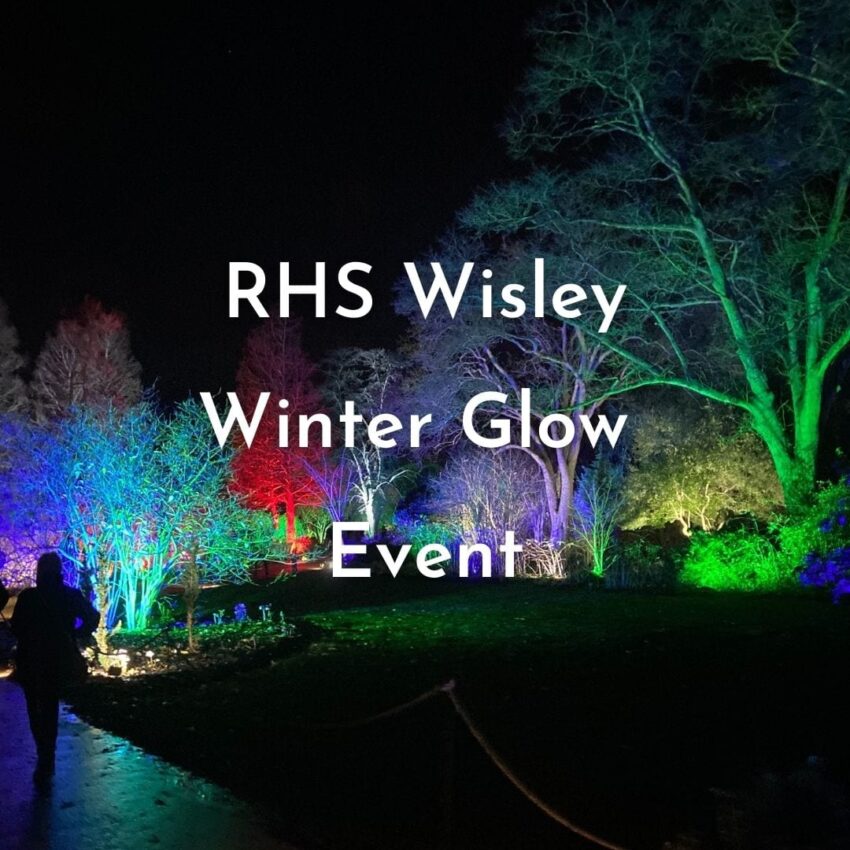 RHS Wisley Glow 2020
I've spent my life around lighting and doing events. I don't talk about it much on the blog.However it's a big part of my life and even when I'm on the day "off" I don't mind spending my time looking at lighting either! So when I was asked by my old company if I wanted to see what they had been up to in the run up to Xmas at RHS Wisley Glow 2020 event I jumped at the chance.
Making our way down to the RHS you were greeted by the entrance being all lit up. There was the winter feel with small stalls offering things like xmas cheeses, fudge and winter Cider drinks. This year hasn't been one for much of a cheer. Most of my 2020 goals haven't happened. Also even though we're a few days away from xmas, I'm not really in the xmas spirit. So to see all this definitely put a smile on our faces!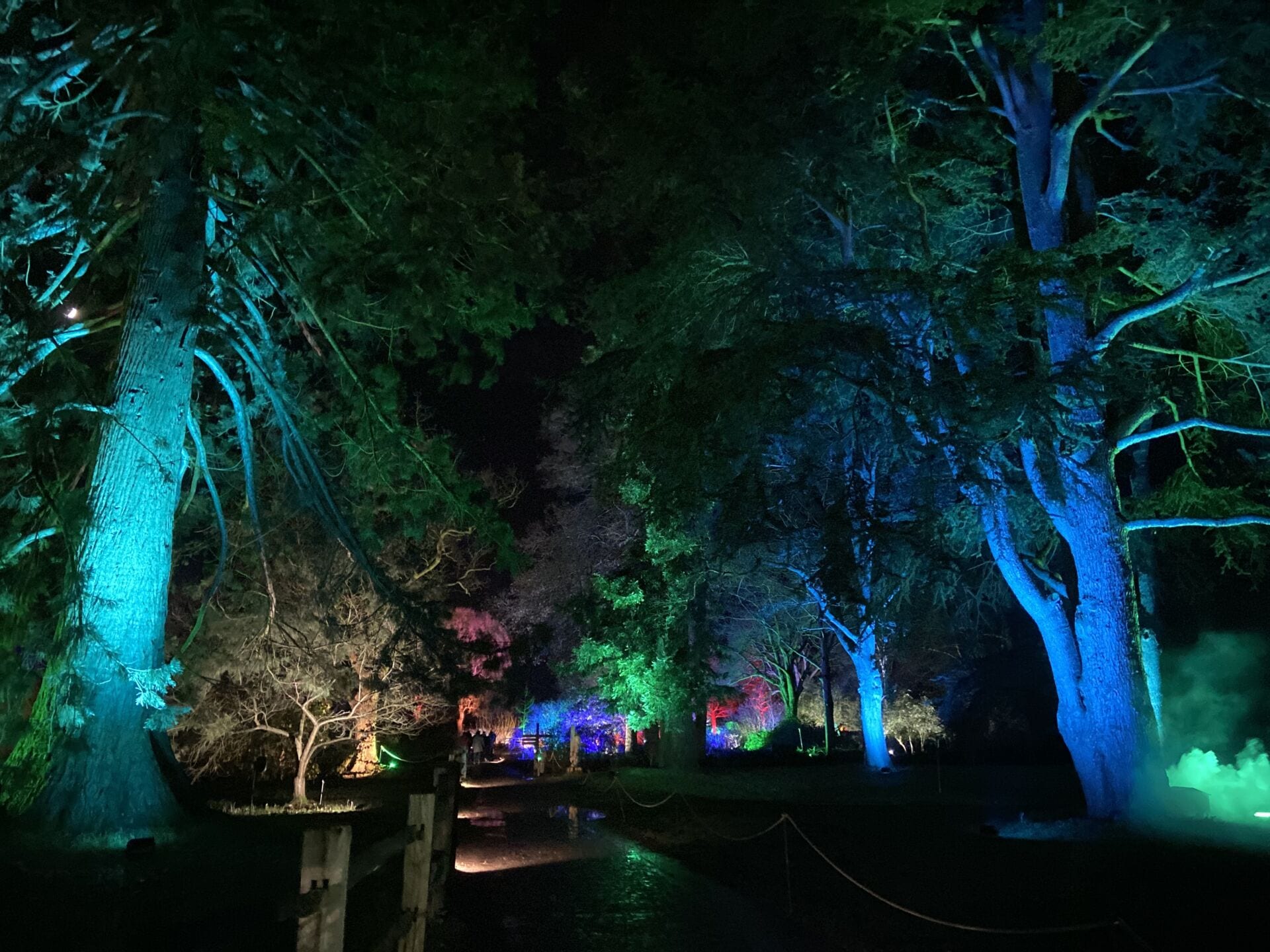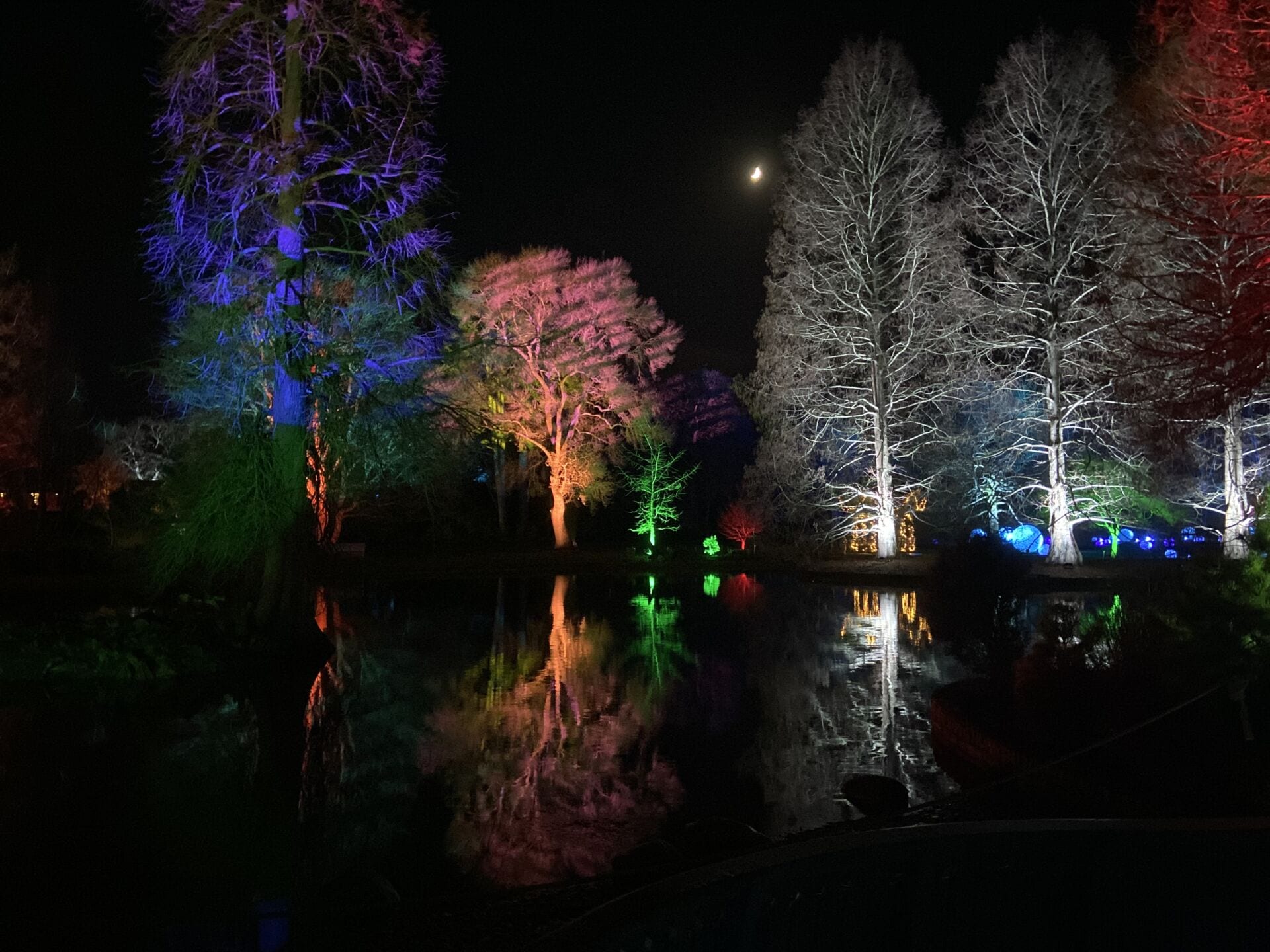 Entrance
As with all events running at the moment it's about making people feel safe at the event. The team at RHS Wisely did this. A efficient line up system before making our way to the counter to be allowed in we were reminded about wearing masks, offered hand gel and reminded to keep our distance. In the event itself this didn't change and I felt the event was well marshalled throughout.
When you got in the event itself you were met by more tree's lit up with lights throughout, as well as impressive open space with lights on poles with various patterns being played over them. In the distance you could see beams of light scanning the sky, and glimpses of what was to come.
However at no point did you feel you could see too much. There was a enough to keep your interest in the "zone" you were in without trying to second guess what you were about to see.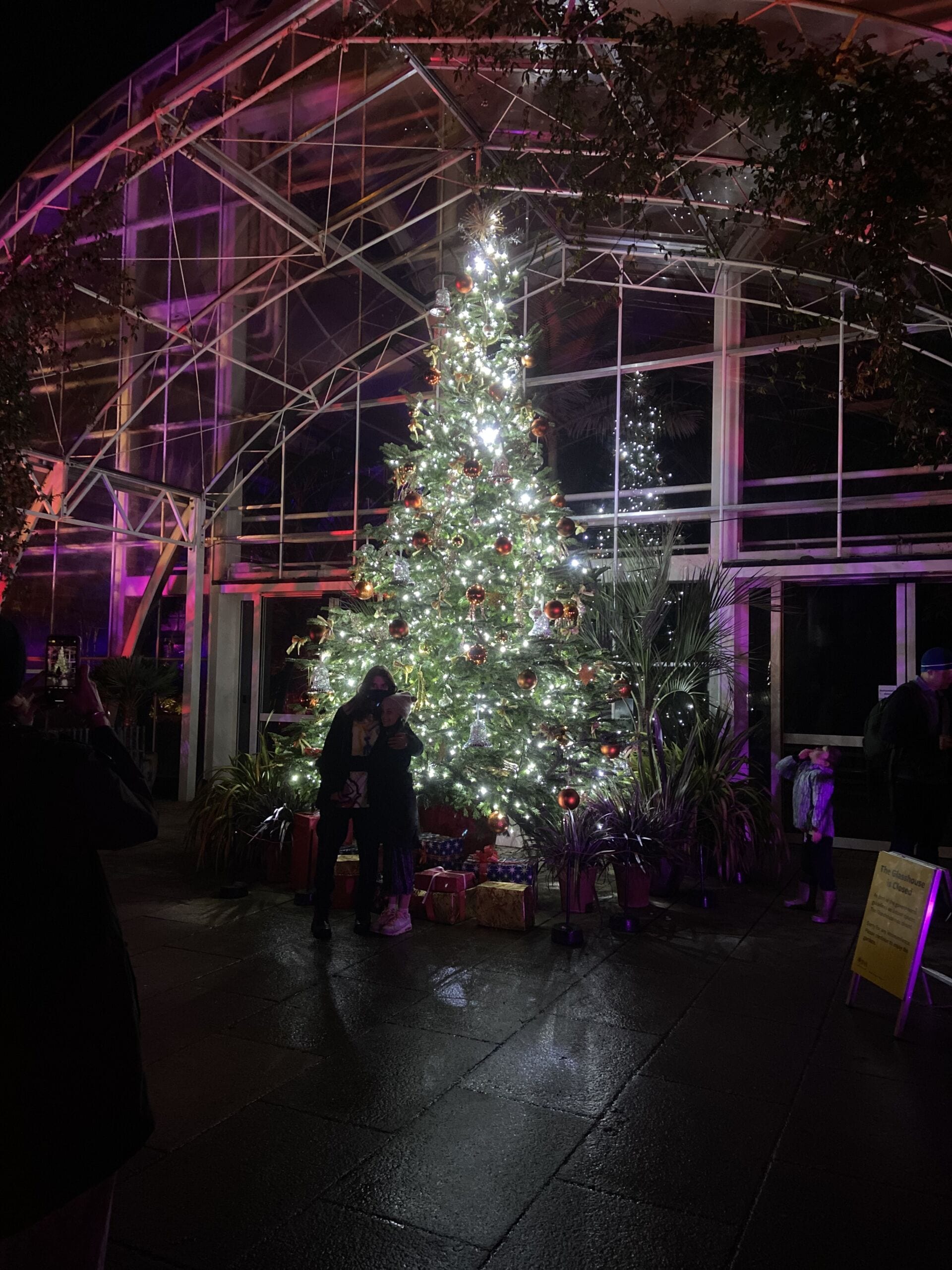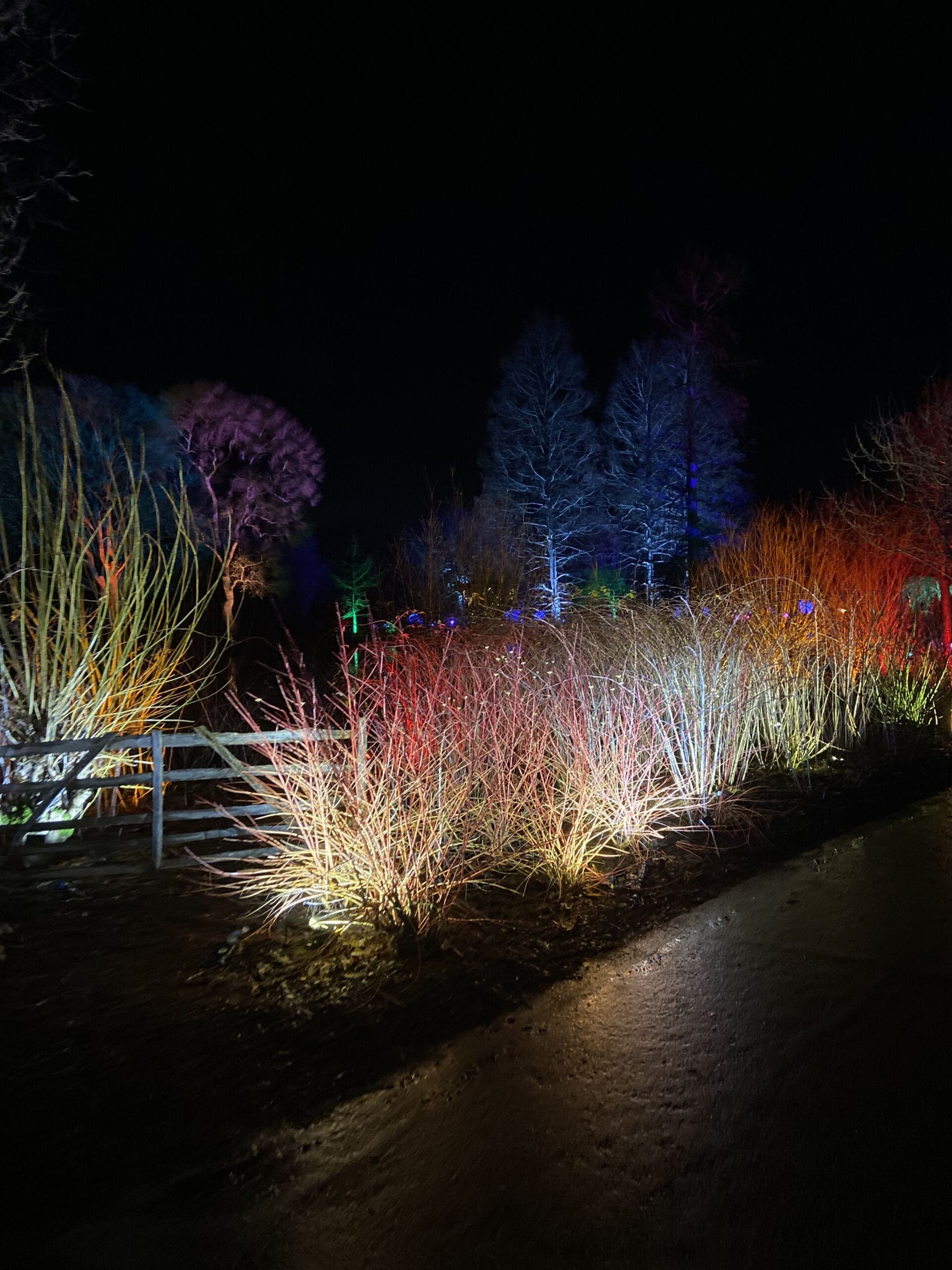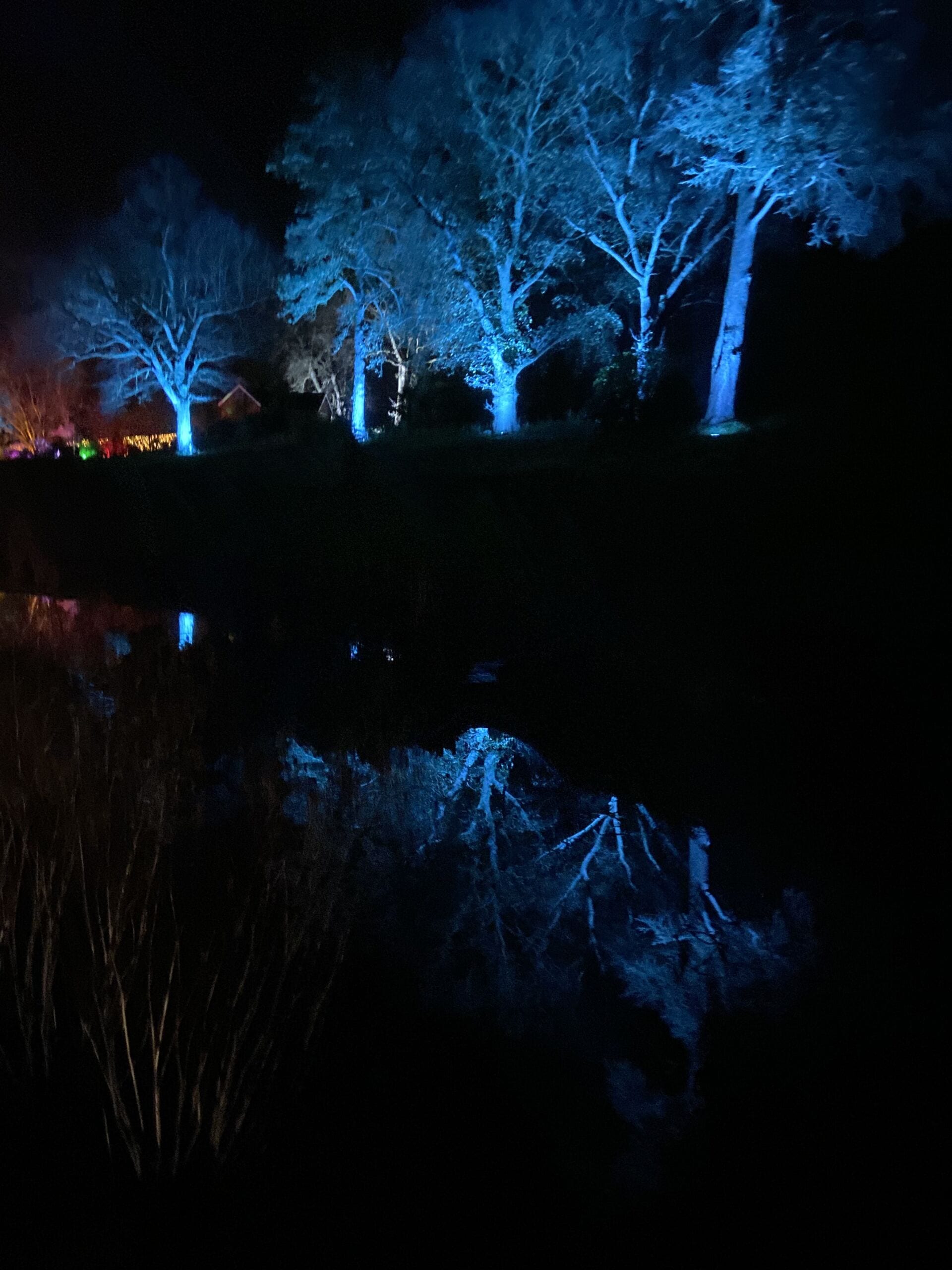 Around the site
As you moved from one "zone" to another you really got the sense of different environments. You didn't think that you had seen the same thing before, and each had different colours and looks to it. You also didn't see too much in the difference either - so the surprise was kept.
Whilst there were people around the whole site, at no point did we feel that there were too many people either. People were keeping their distances at all times.
Given the amount of rain that's been had as well I was impressed how muddy we didn't get either! Although if we were there with kids I would have made sure that they had wellies on!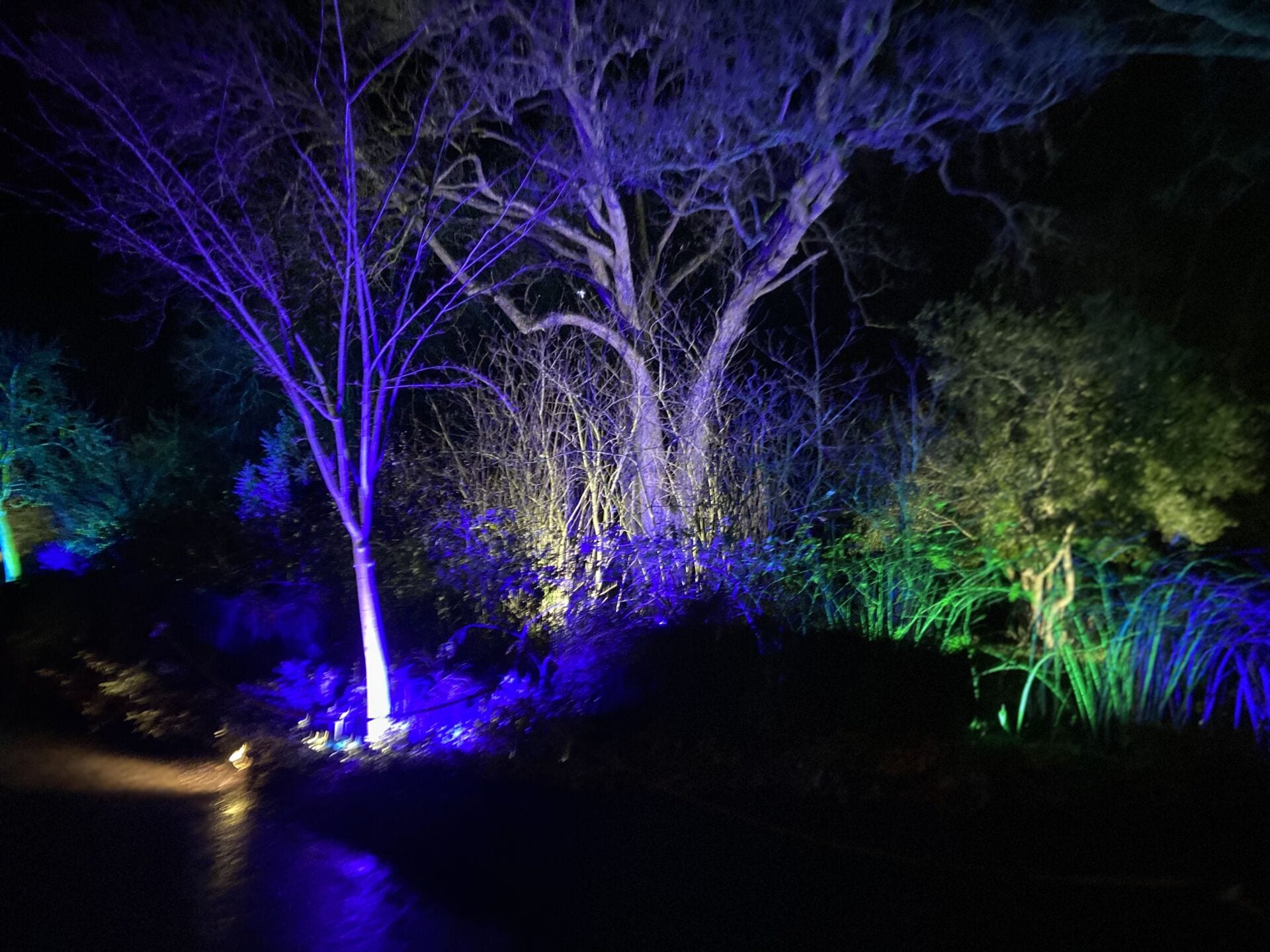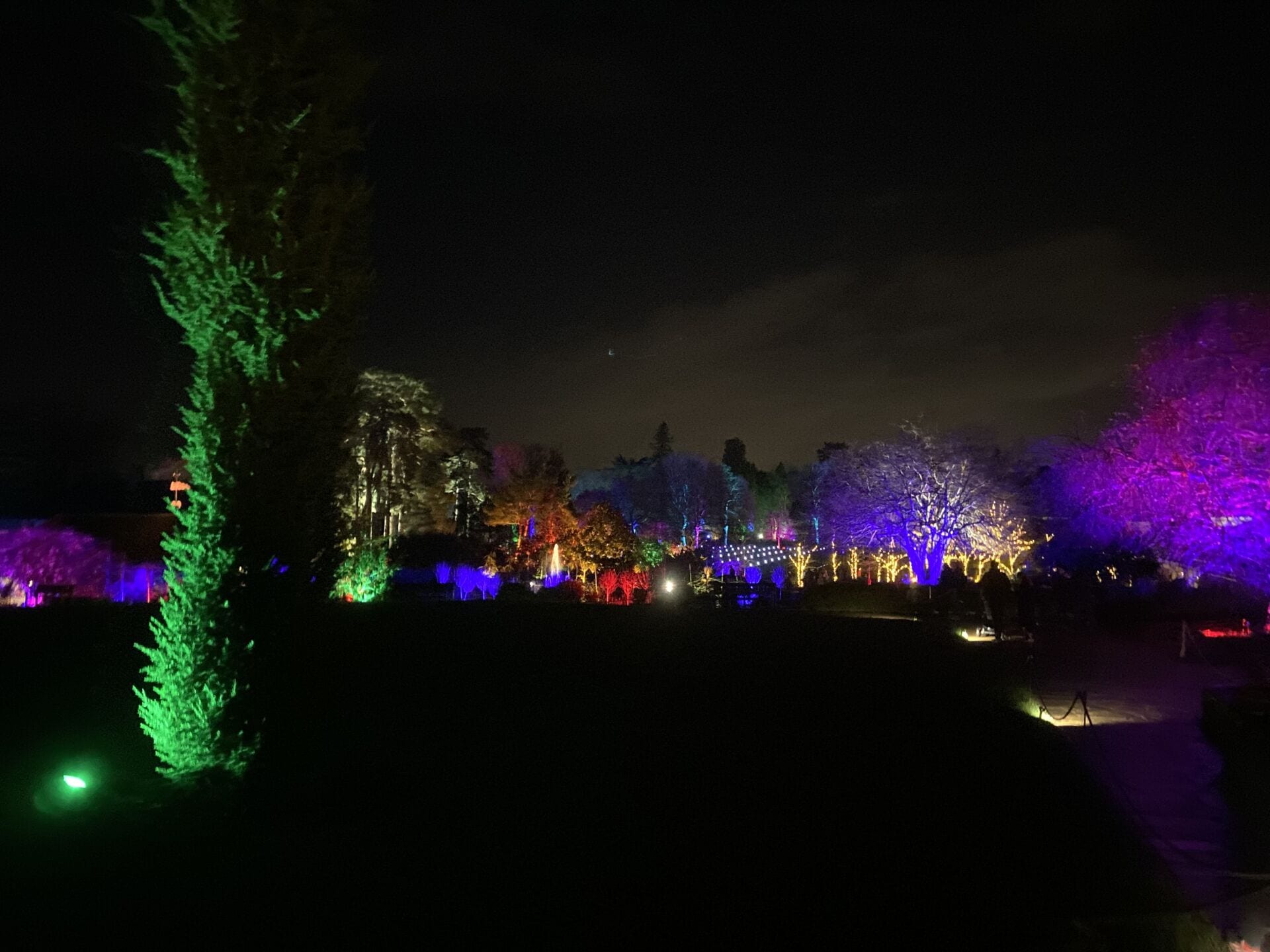 Favourite Bits!
We had a number of favourite bits. I loved the area which had the smoke machines running to create mist in the air. I also really liked some of the small subtle areas of colour choices between "warm" and "cold" temperatures. That's probably something that I would only notice due to the day job but it was great to see. Jo is a massive fan of "twinkles" as she calls it. She loved the tunnel towards the end of the event which you had to walk through. It made for a great backdrop to a xmas picture!
Overall
The whole team at Wisley should be proud of a great, safe xmas event. Once we finished on the walk around the site which took about an hour, we stopped at the shop on the way out and picked up a few small xmas gifts.
I'm biased of course as the lighting was done by good friends. However it was spectacular and I just loved every moment of it.
Tickets are sold out for this year, but if you get a chance to go next make sure that you do head to RHS Wisely Glow 2021.