Anyone who's read my blog elsewhere know's that I love a good Hotel Indigo. So when a work trip to Stratford Upon Avon came up this week and I saw an Indigo on offer. Why not?! What I didn't know was quite how good the Hotel Indigo Stratford Upon Avon was going to be. Now when I say the statement that it was the best hotel that I've stayed in ever that might sound dramatic. But here's the thing. Yes of course if you stay in a £1k a night hotel I'm sure that it would be better. However for £160 a night? Genuinely this is the best hotel I've ever stayed in!
Let's start with the simple things - it's built just off the high street in Stratford. For those not in the know - Stratford Upon Avon is a historic town and the home of one of the most important play-writes of all time. Mr William Shakespeare. Most of the buildings at least in the centre of town are historic, built back in the 16th and 17th century (at least the frame work is) and have a very historic feel to them. The Hotel Indigo is no exception to this rule and as you enter in from the front you are greeted with a very old fashioned looking pub called the Woodsman (with modern twist) as you are transported back hundreds of years.
Hotel Indigo Stratford Upon Avon
However this is where the old world feeling stops. As you move towards the back of the hotel and the check in you move past hundreds (or feels like hundreds) of dinning tables into the reception area. This is where you start to get the first glimpse of the wonderful styling that's gone into the hotel. As I said above Stratford was Shakespeare's home town and the designer has really gone to town on this. There are theatrical references everywhere. From bit's of rope and drapes to look like theatre curtains, too quotes from plays. If you know the plays he wrote or work in theatre (like I have) these take on another level of detail that might pass some by.
Little touches like rather than a normal "do not disturb" signs have been altered with Shakespeares face going shhhhh. The fire emergency plans rather than being in a boring frame are on a cloth scroll. Now don't get me wrong the styling of the Indigo brand is usually more quirky than most but this hotel takes it to another level. And I just love it.
I was greeted with a warm welcome by the staff, asking how my day was, why I was in town, and really appearing to care about my time at the hotel. My room was on the first floor in the modern part of the hotel. There are older rooms in other parts of the hotel. It had a large comfortable double bed, desk, chair with standard lamp behind for reading. It also had a nice big wardrobe containing ironing board, fridge etc... And then a really really beautiful bathroom.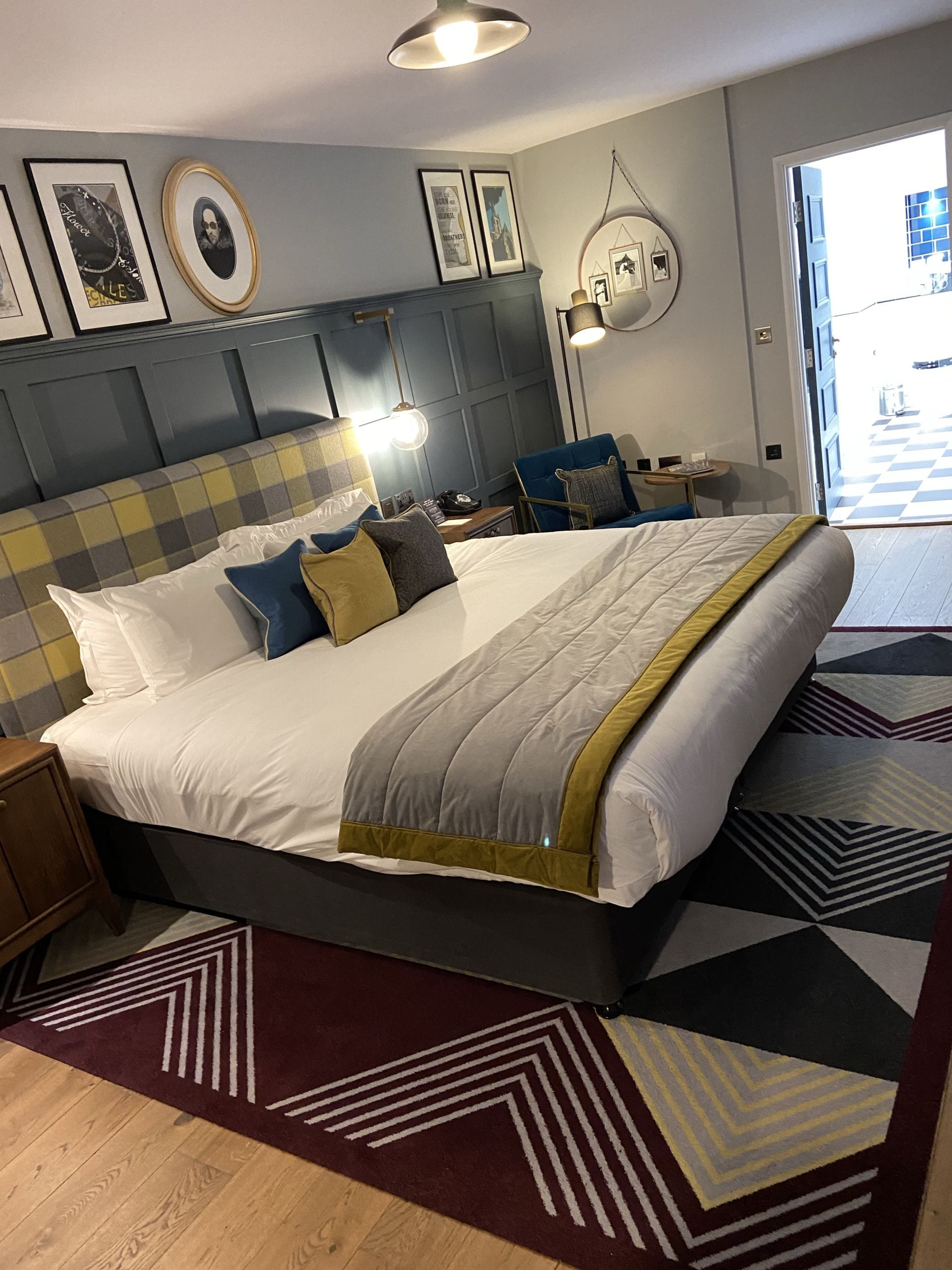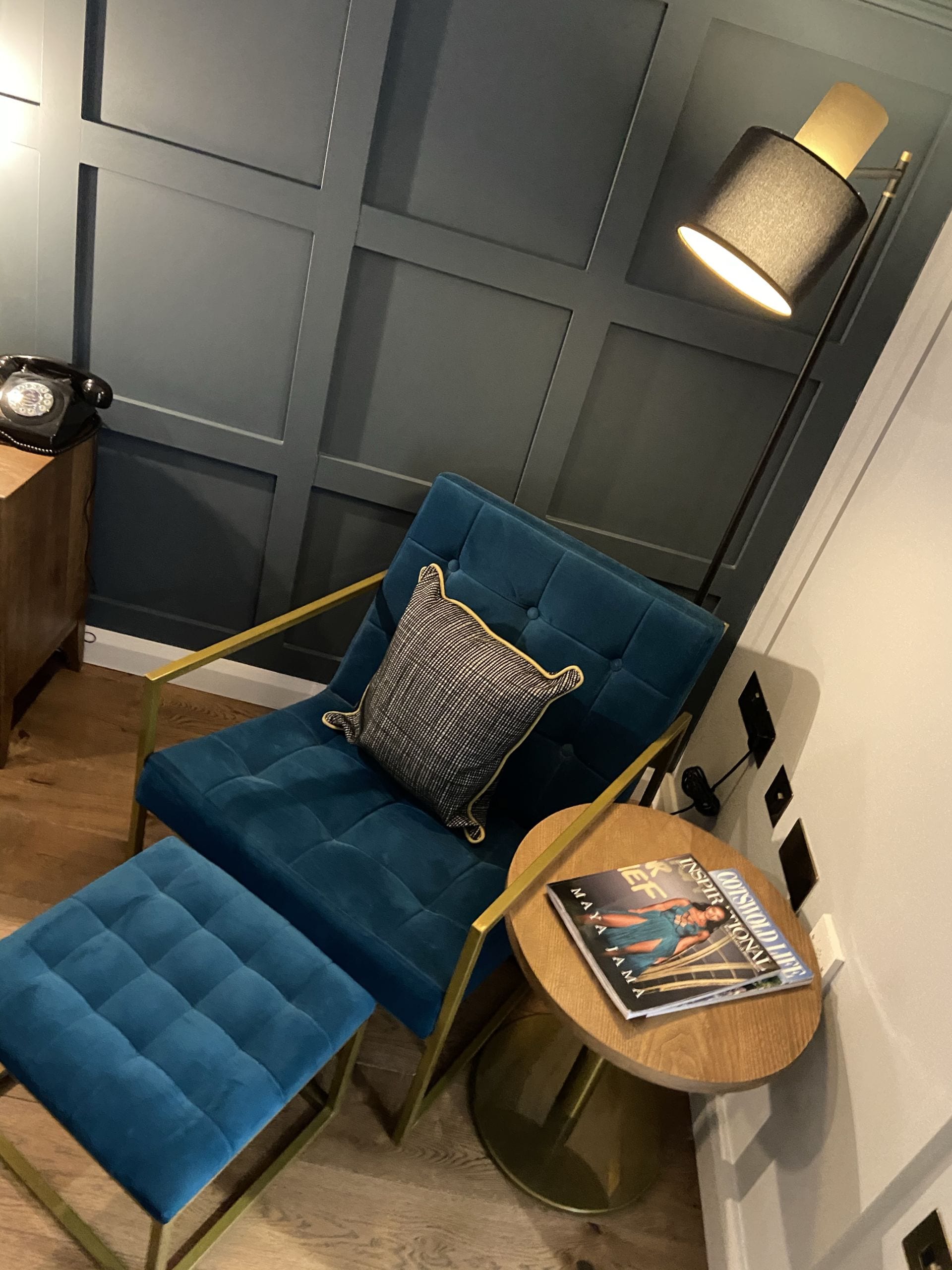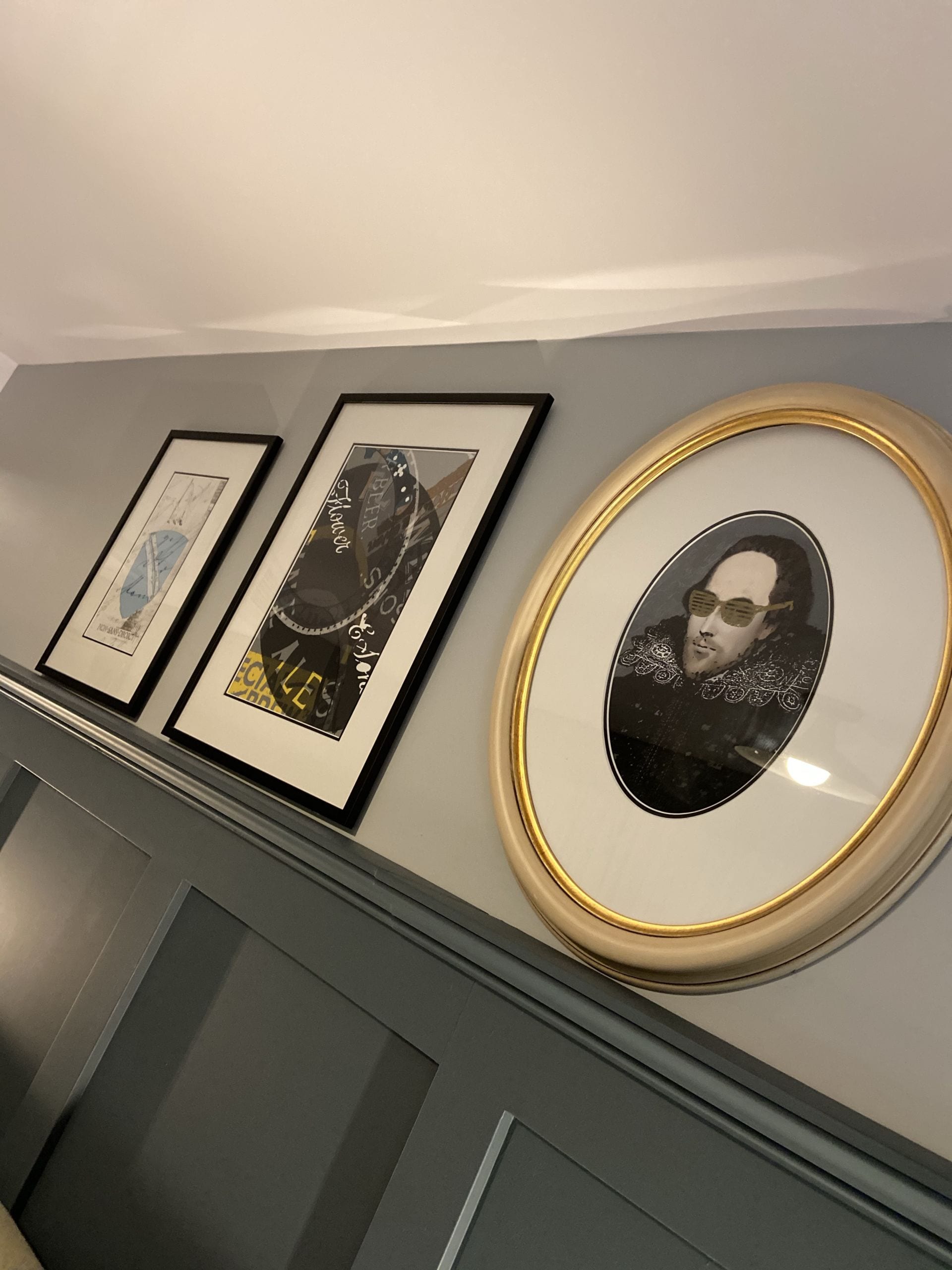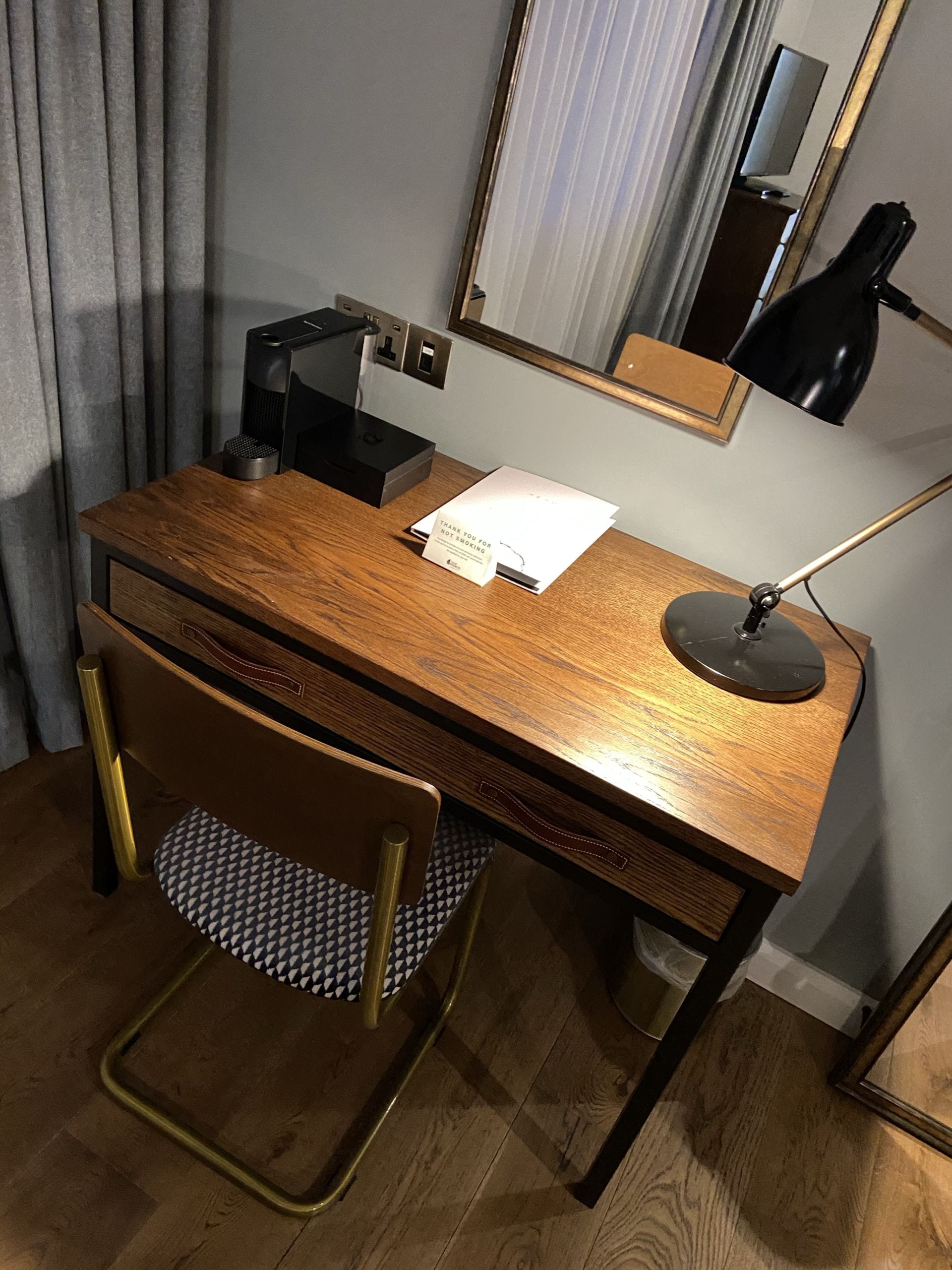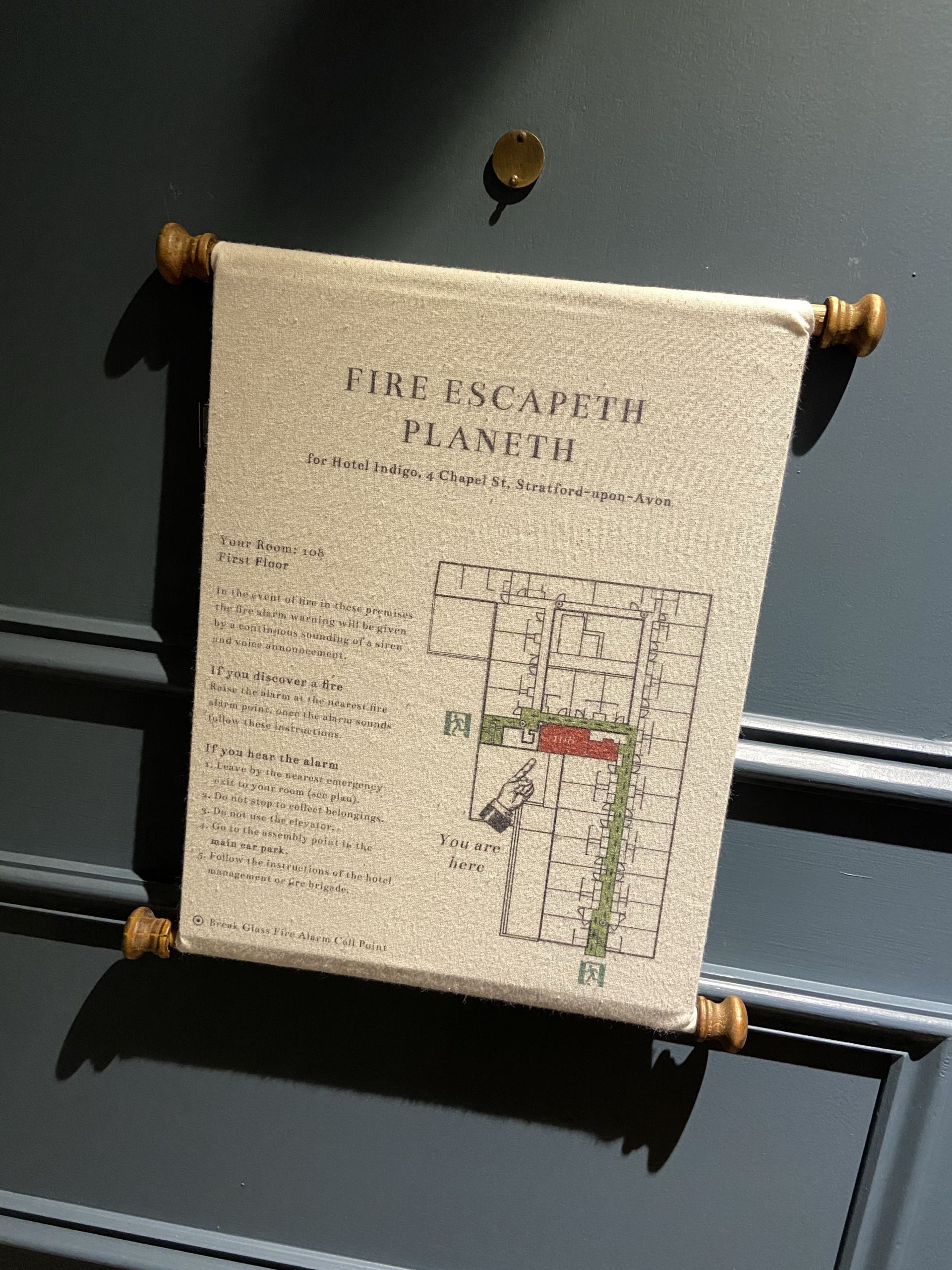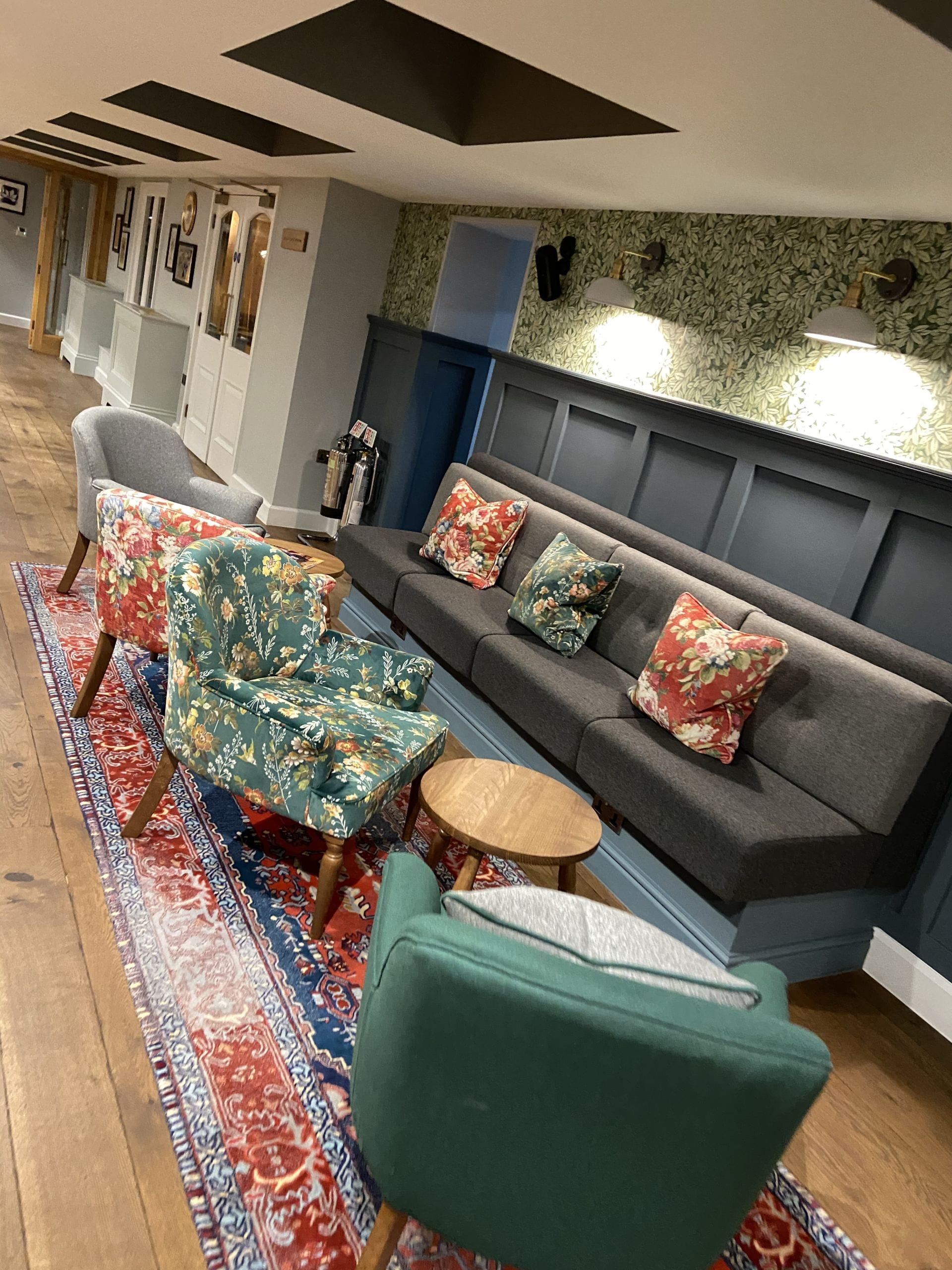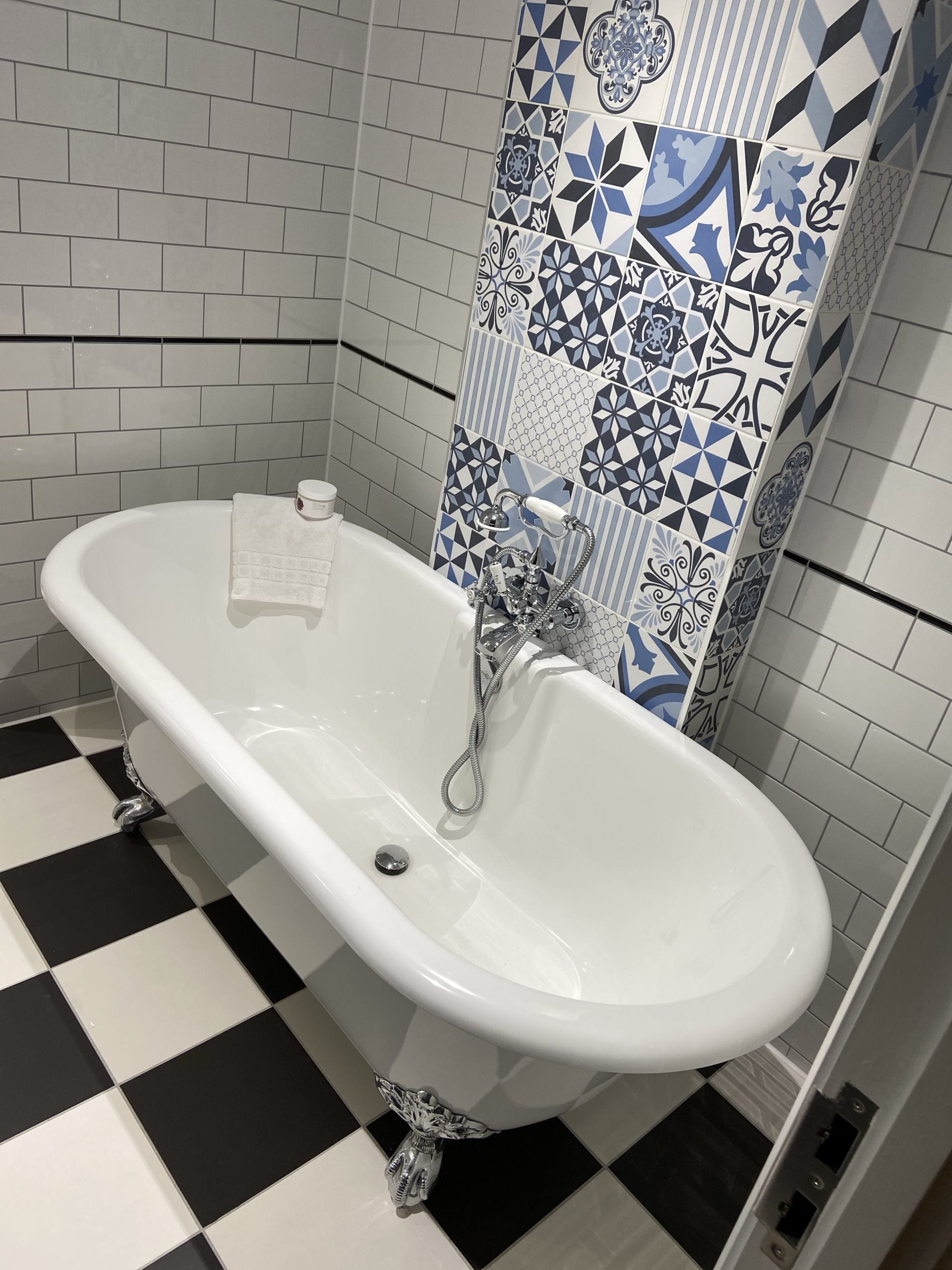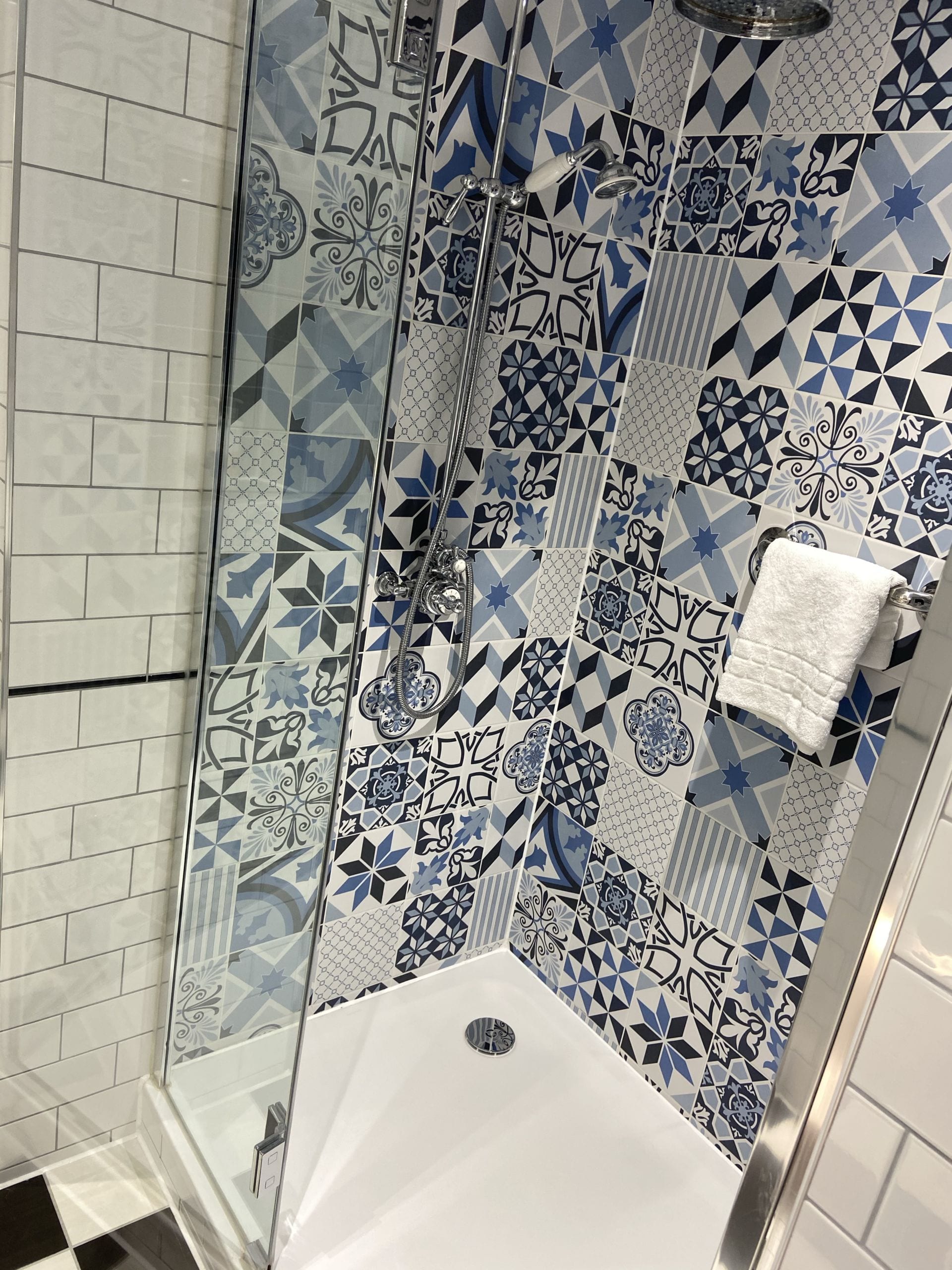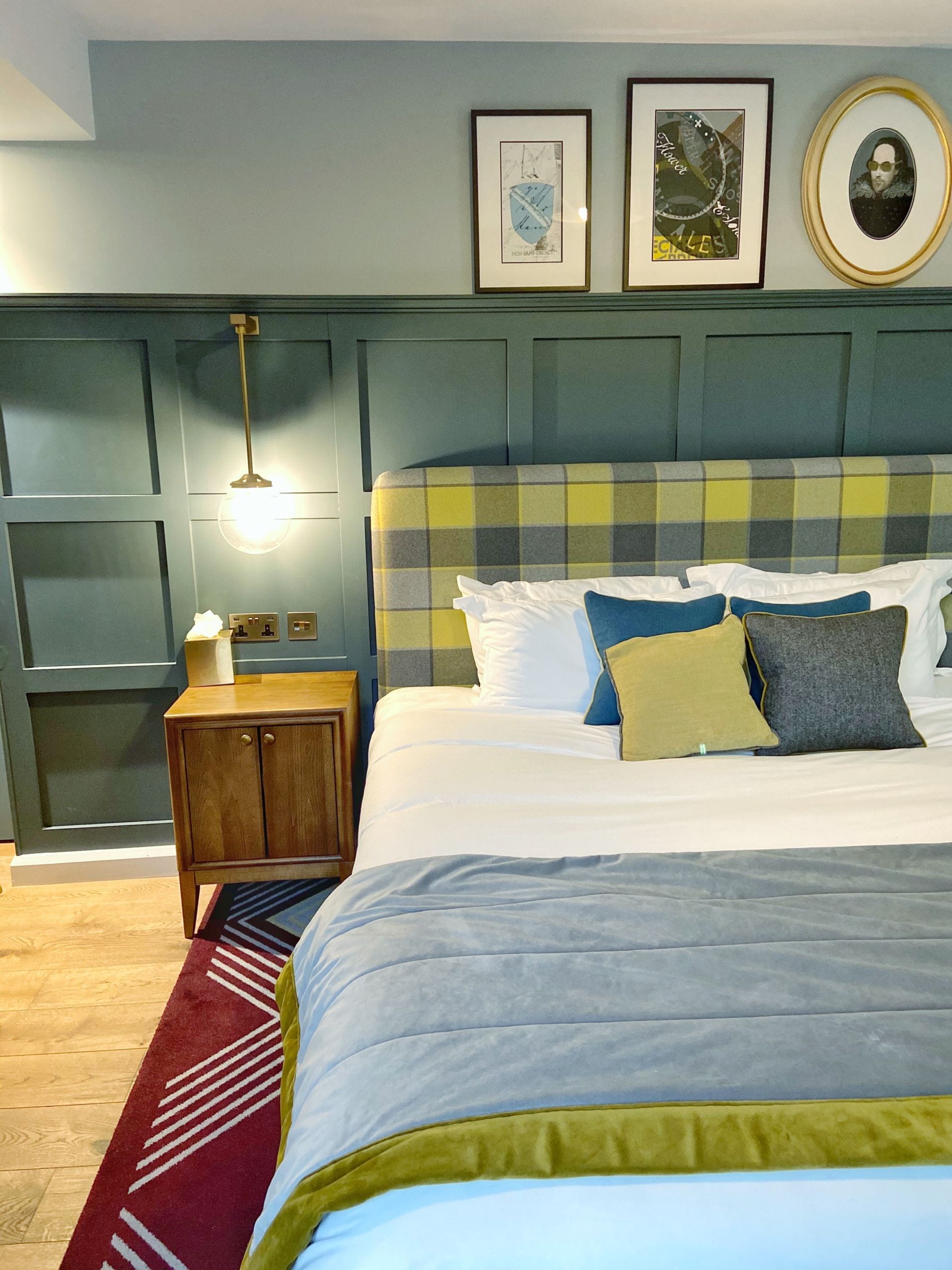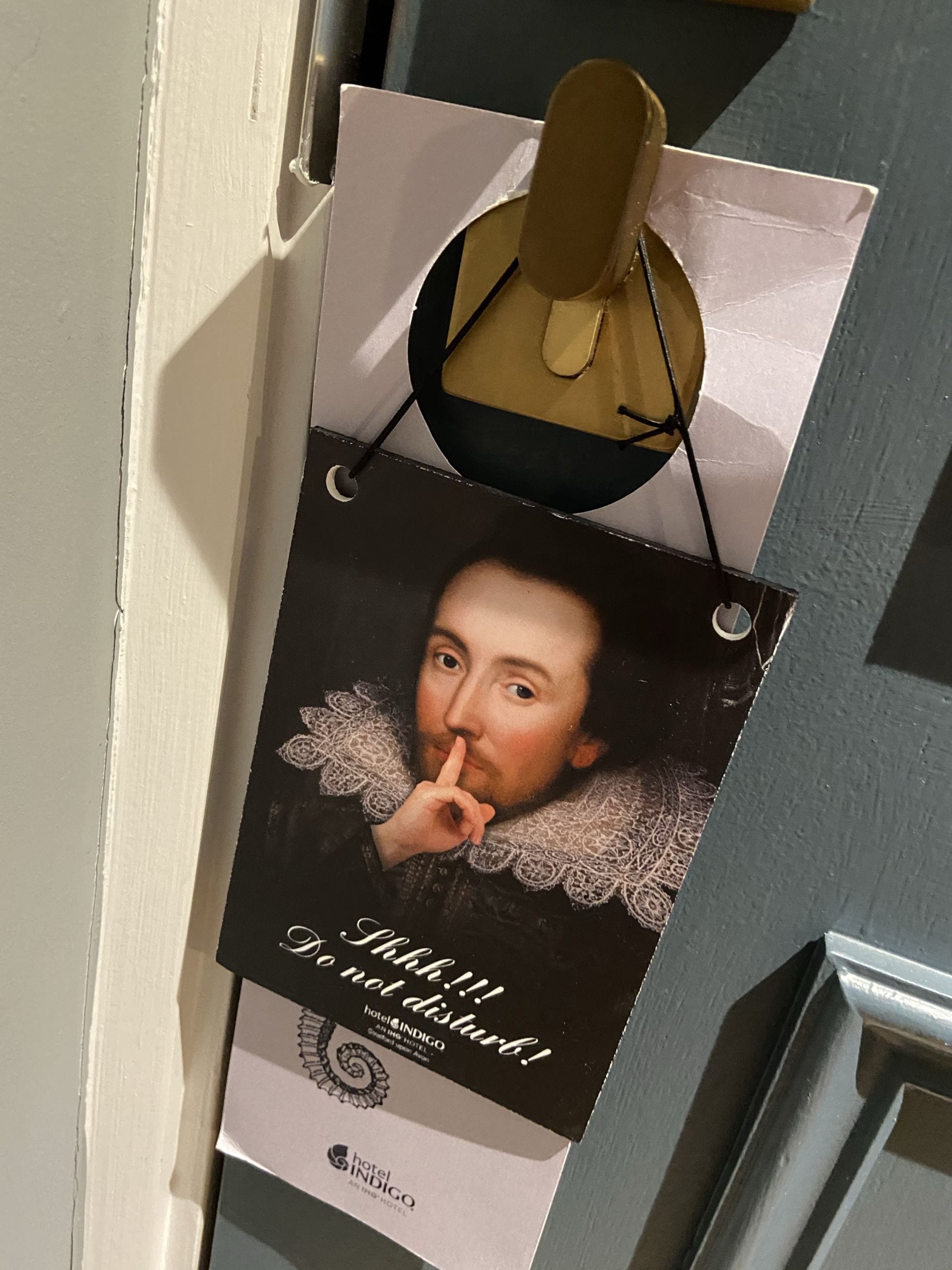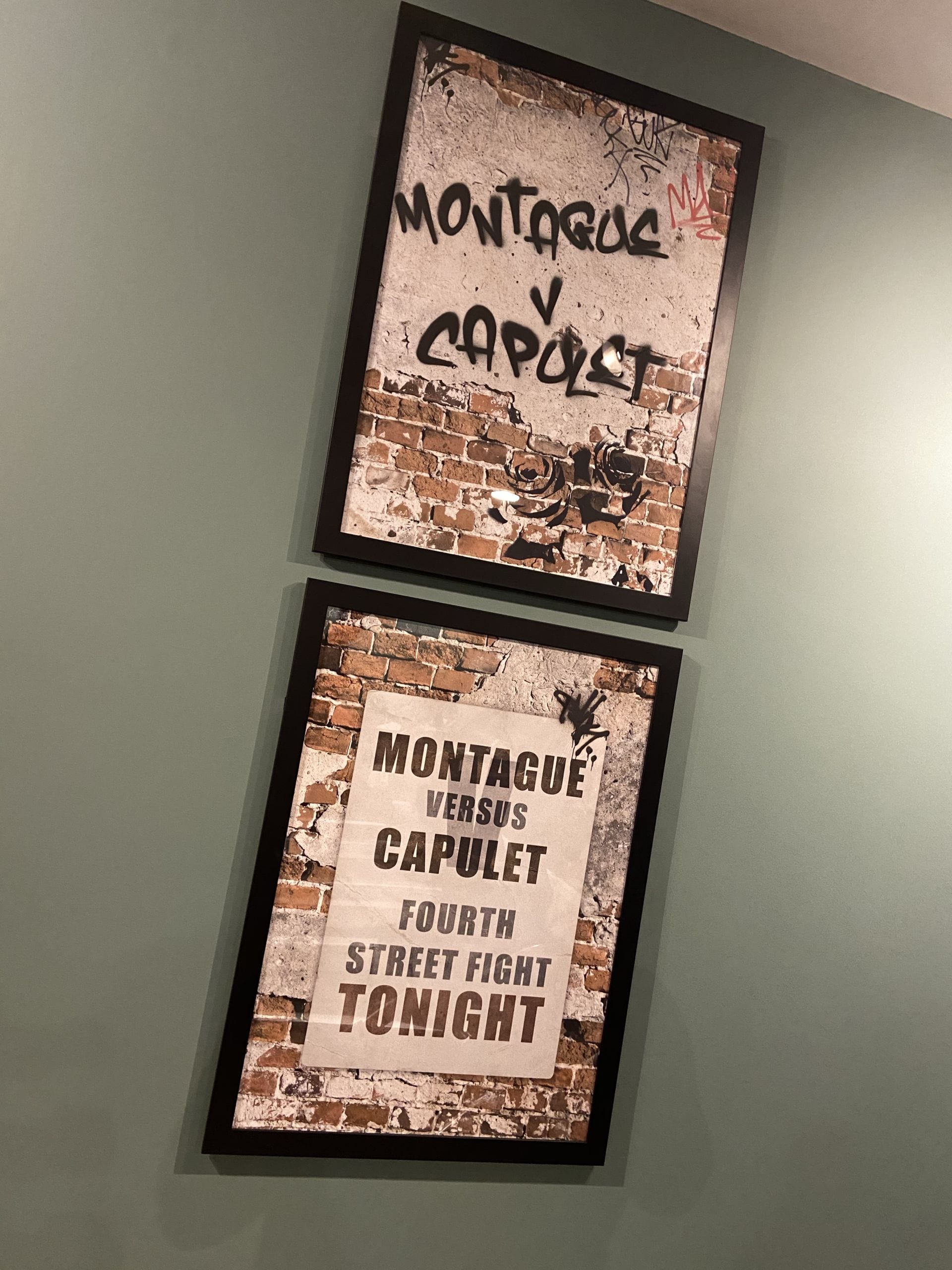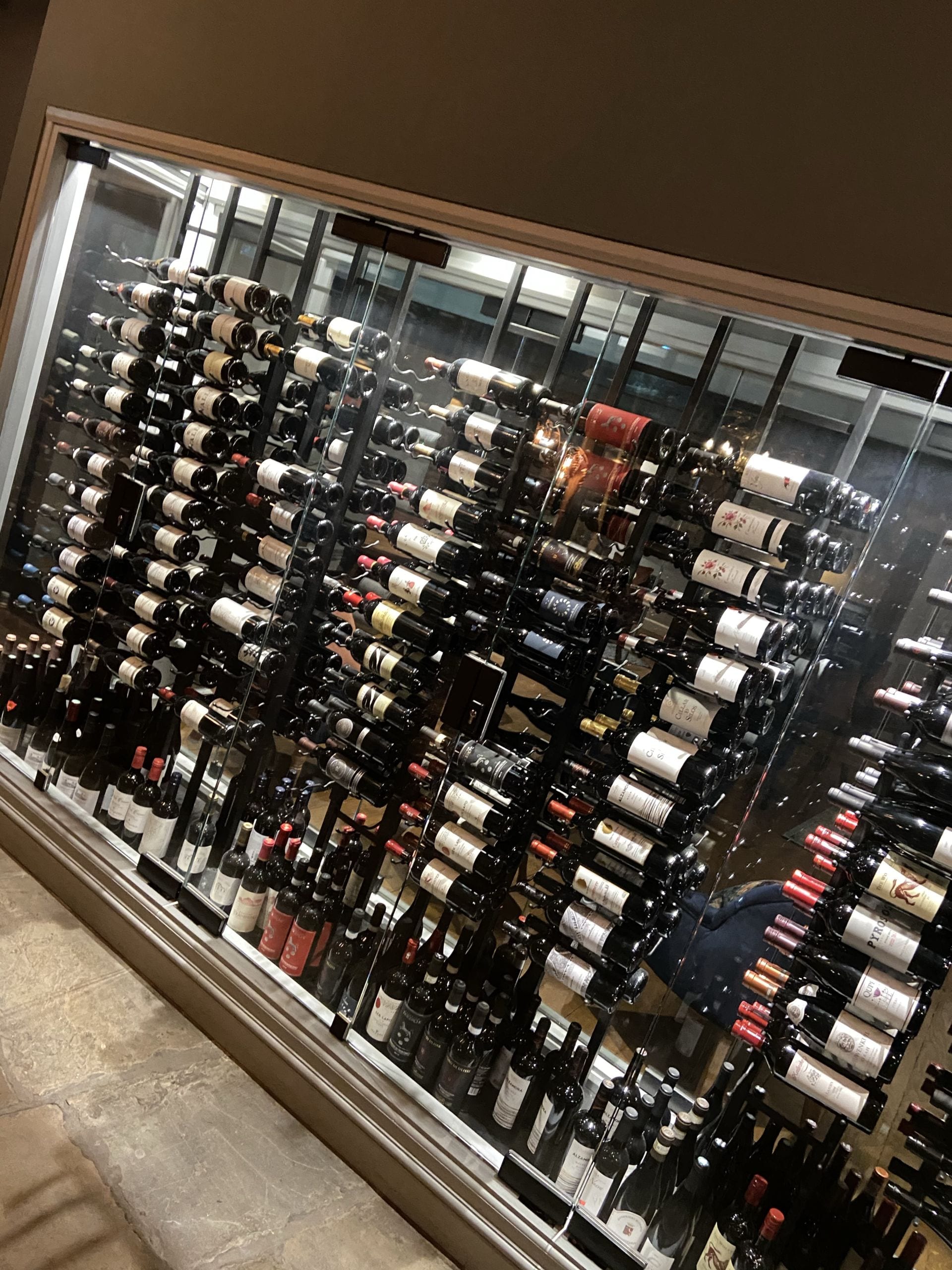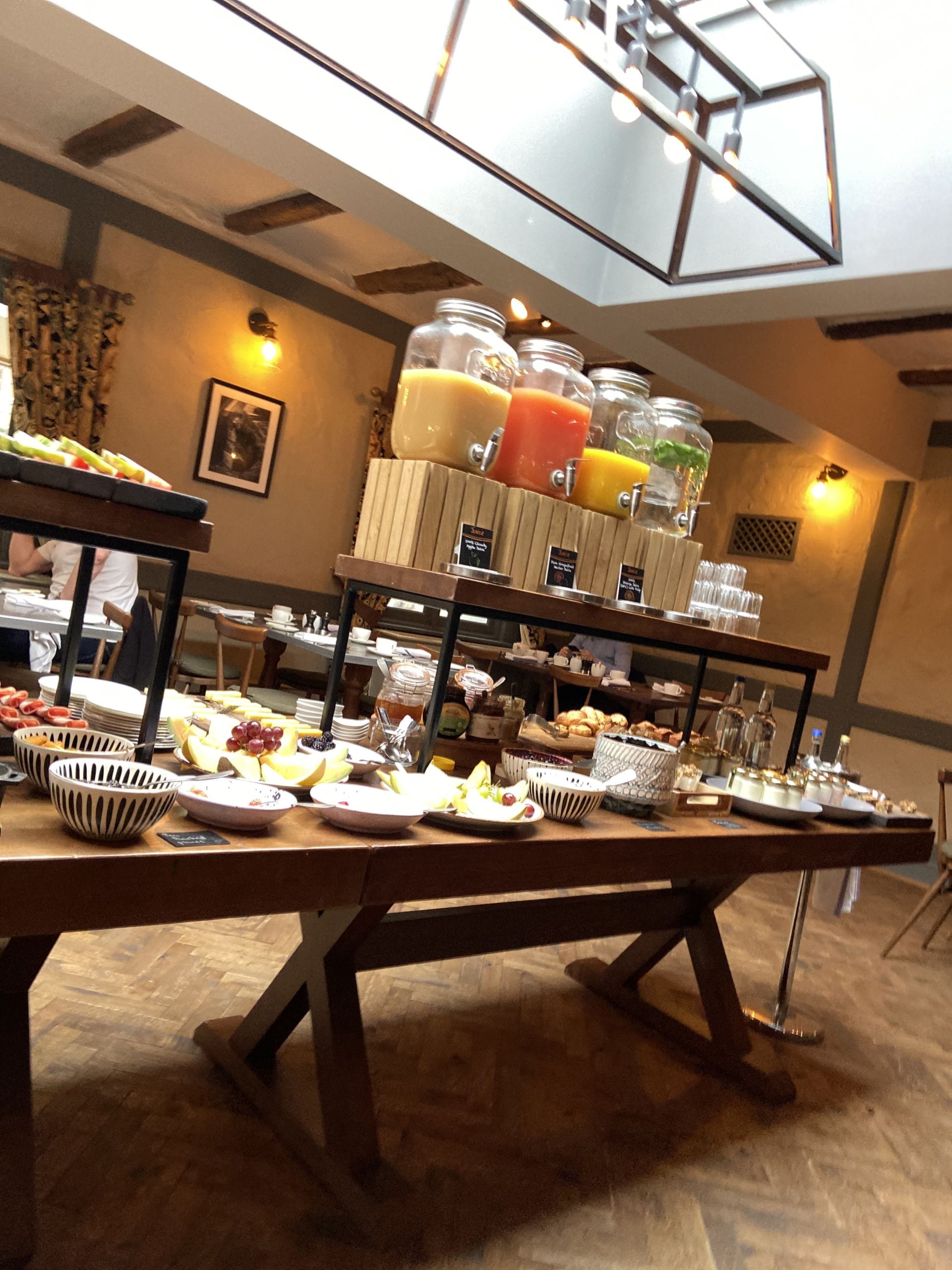 As per standard fair the hotel Wifi was free and also quick. I didn't eat that night in the hotel as I was out with clients and we ate elsewhere, but if the smells of the food were anything to go by I don't think you would be disappointed! The breakfast the following morning had a load of things on offer and was all really tasty!
The bed was nice and comfy and in the morning I made my way to the hotel gym. As my post at the start of the year I'm really making the effort to keep fit this year. Although the gym didn't have a full set of kit that you would in a main gym, there was enough to make use of it. Back to the bedroom post this the shower didn't disappoint either. Hot, powerful and just what was needed - and people know who have read other posts will know I love a good shower!
The hotel has parking around the back which it's possible to use, but I didn't as I kept my car on the street which is just a parking meter between 8am - 6pm.
I then checked out to head on my day. The staff checked that I had had a good time, any complaints at all (of course which there were none!).
Summary
Review Date: March 2020
Hotel Address: Hotel Indigo Stratford Upon Avon, 4 Chapel St, Stratford-upon-Avon CV37 6HA
Wifi: Free, and good speed
Sockets by Bed: Yes (also with USB points)
Parking: Yes and also parking outside
Shower: Was great!
Price: From about £160 per night
Official Star Rating: 4 Stars
TS Rating: 5 stars!
TS Comment:The hotel was the perfect mix for me. Great styling that told you a story of where you were, really comfortable facilities, friendly and welcoming staff. Really simple stuff you might say but honestly to find a combination of all of these is so so rare which made this stay and this hotel one of my best hotel stays ever!
More info: https://stratford.hotelindigo.com/