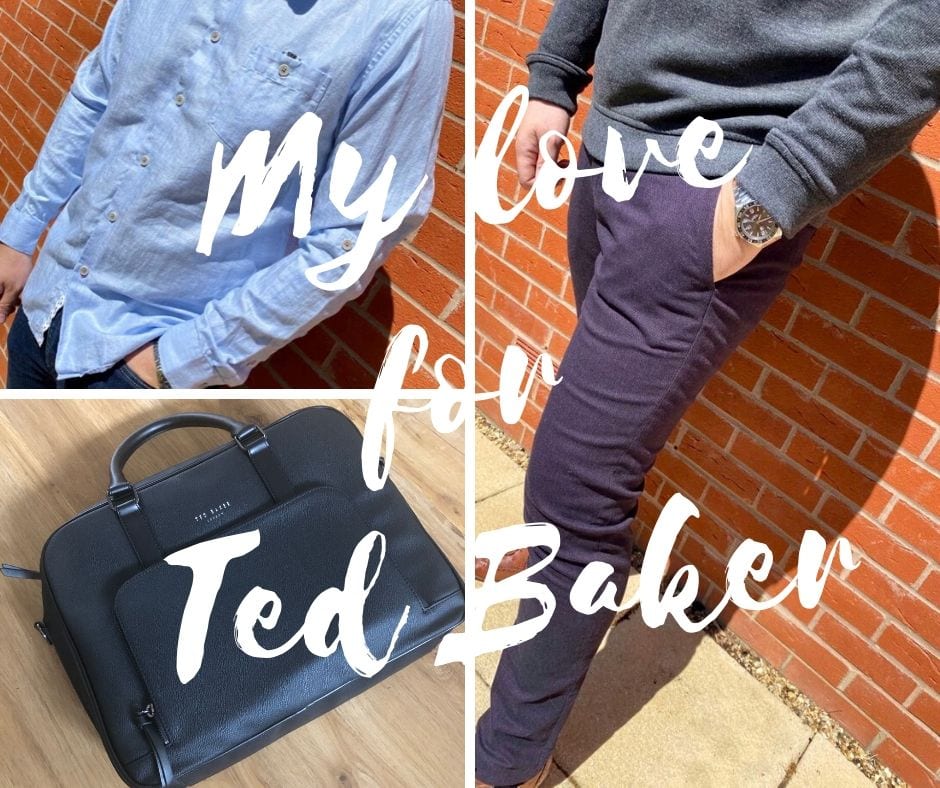 It's funny how tastes change over time with your working environment, your financial situation, your peer group. When I was younger I tried to shop at a few brands like Top Shop or River Island but as I've got older I've found more and more that those brands don't appeal to my taste or the style that i want. I'm now a Senior Manager in the business I work at and as such I'm working with Managing Directors, Owners and high level people. I bought myself a Tag Heuer watch about 18 months ago and now I'm adding to my love and my collection of Ted Baker.
The love of Ted Baker started a few years ago now when I bought a shirt for an event where I wanted and needed to feel successful. However back then it was much more of a treat to myself for a shed load of hard work. The shirt was £50 and that was in the sale and back then £50 was about a months free spending money.
Now this isn't to say I'm now a lottery winner and can splash the cash - far from it. Trips like Route 66 and Indy 500 are where I'm wanting to save up for. However I'm in a luxury position to be able to spend money on nice things and that's where my love of Ted Baker comes in.
Shirts
Since moving jobs I've felt it more and more important to dress and style myself in a more professional manner and the Ted Baker range of clothes allow this. Their casual range is all "smart" when you want something to look good and fit for a social event Ted Baker clothes can pull this off. It's just that right balance of smart casual.
I still have that first £50 shirt that I bought but it's a "little" tight now so doesn't get worn. However the rest of the collection gets a lot of use! I'm someone who thinks you should wear something different everyday. My other half will vouch for this with the amount that I insist on taking with us when we go on holiday!
So for me working in a office and then seeing clients shirts are really important to me. I've got a couple of Ted Baker shirts that fit that smart casual look but also wearing with a nice blazer/jacket can look office smart. I love them for that reason. In my job I never know if I'm going to have to have a meeting with the big bosses and that look is needed.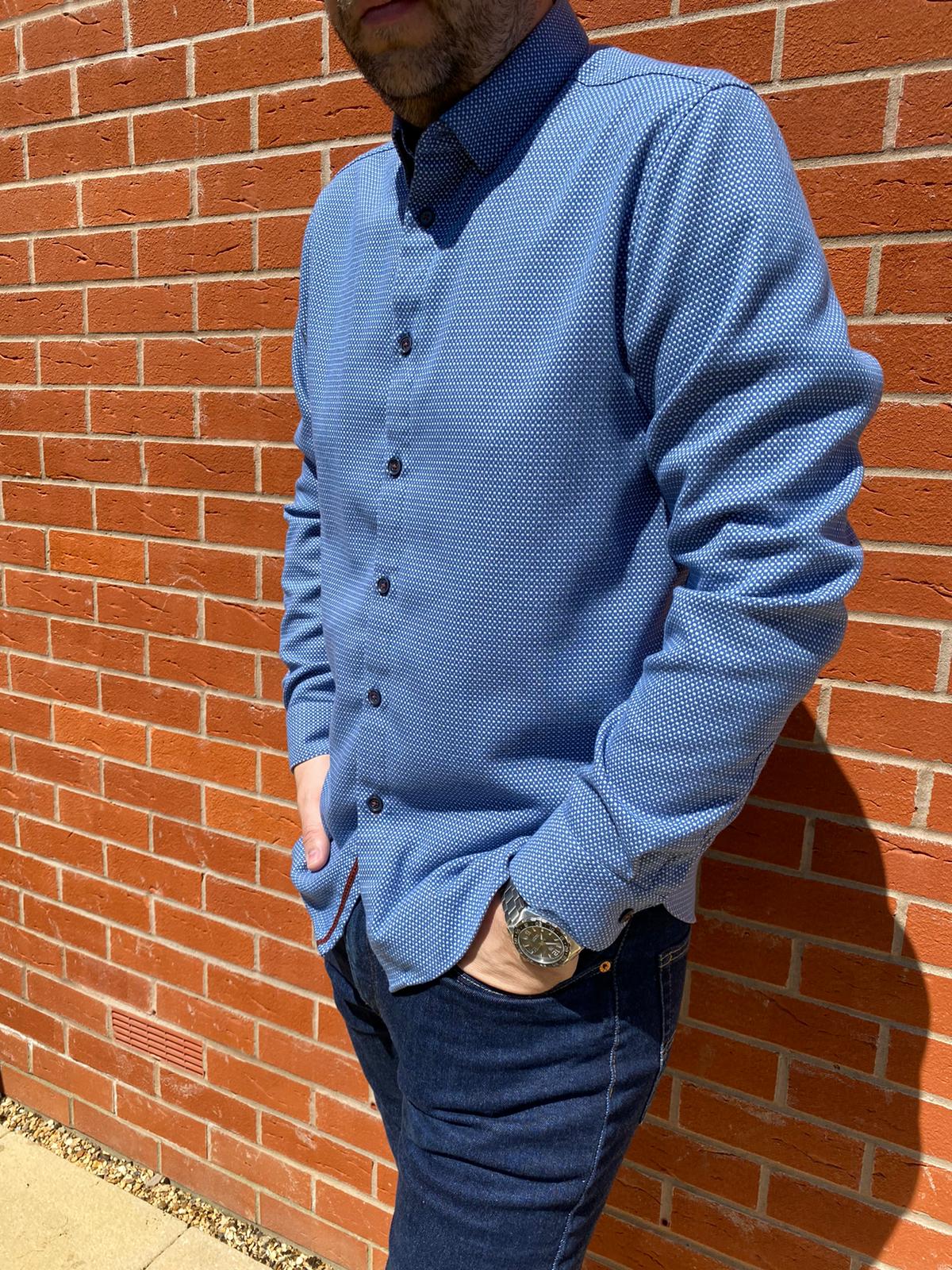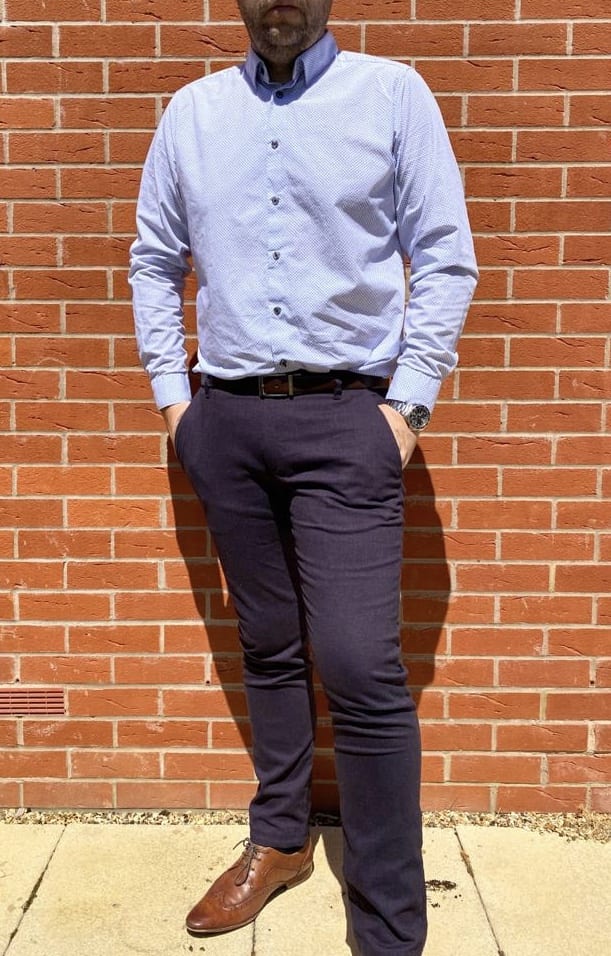 Casual Wear
Two of my favourite pieces of Ted Baker wear is my light blue summer shirt and then my Polo Shirt.
Both of these are perfect for the summer. The blue shirt is nice and lightweight. It's got lovely detail of flashes of white and patterns around the collar and cuffs. Polo shirt looks great with either smart jeans and smart shoes, or you can style it down to shorts and trainers for a more relaxed look.
I had hoped to take both of them to Monaco for when we went to the Grand Prix but Covid put pay to that! We've got a holiday planned for between xmas and new year somewhere hot - so these will come out for nice evening meals for sure.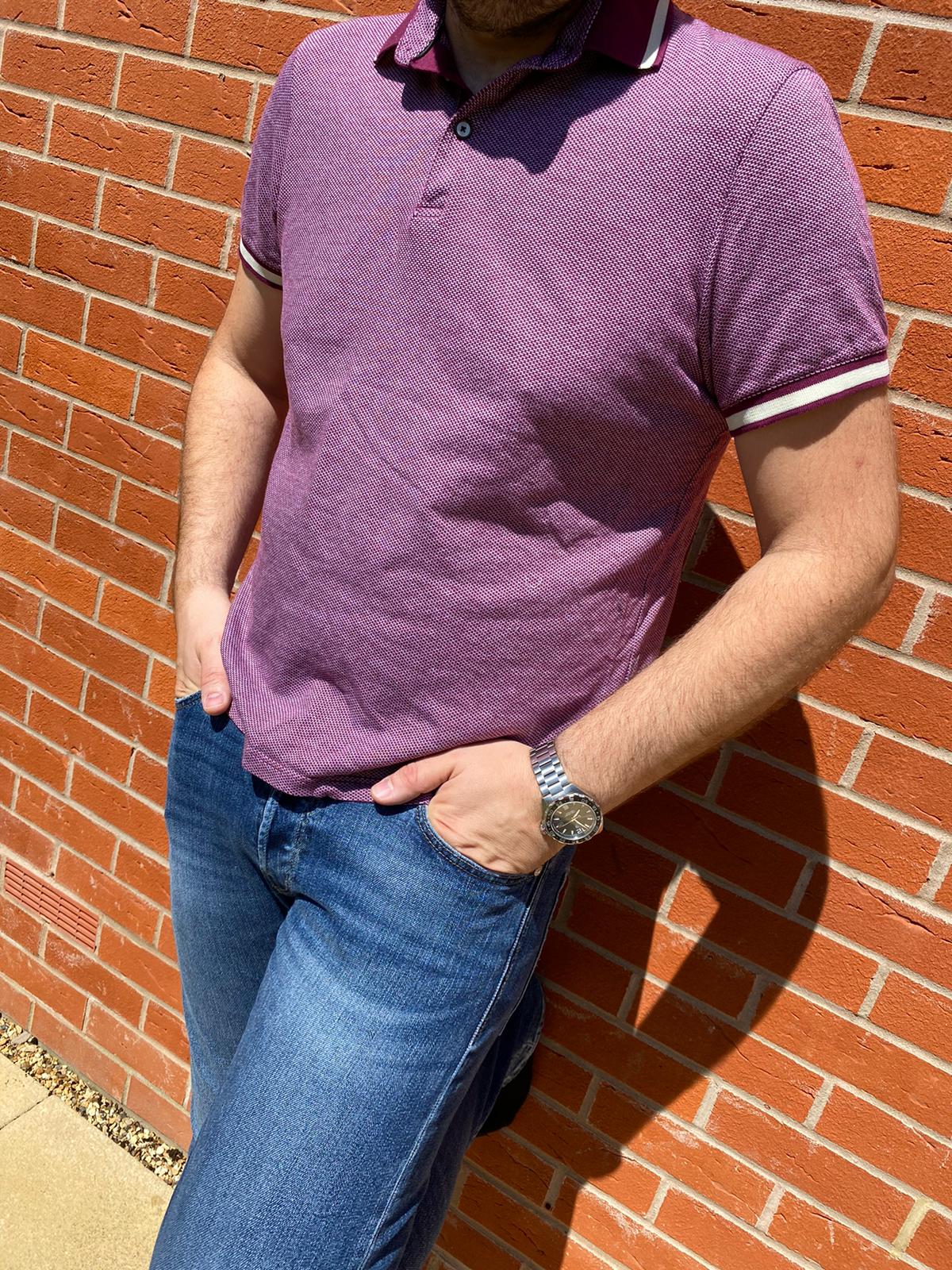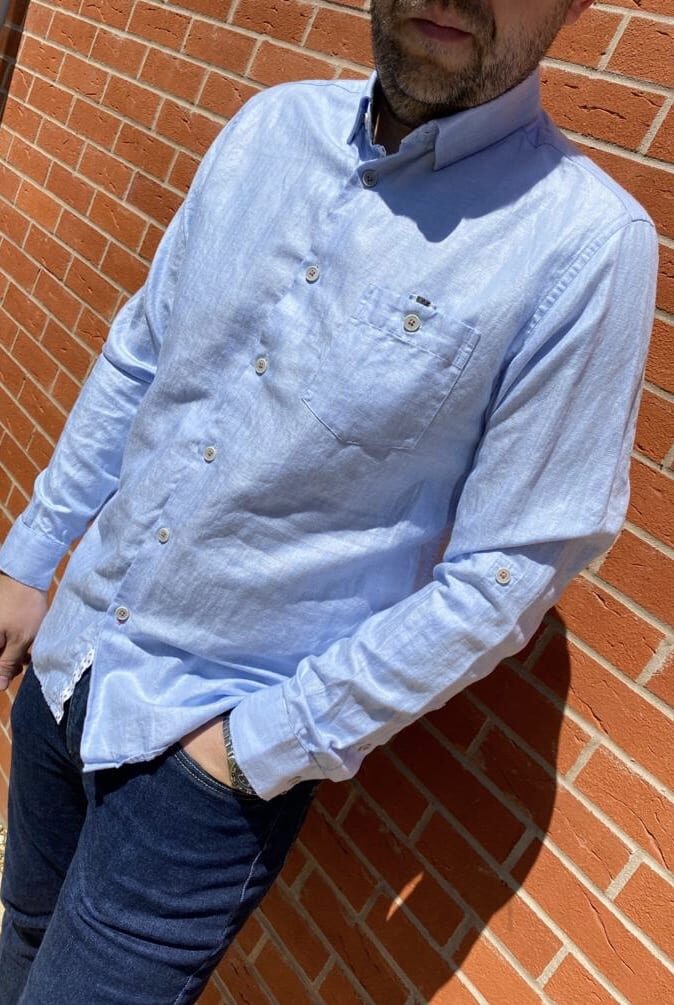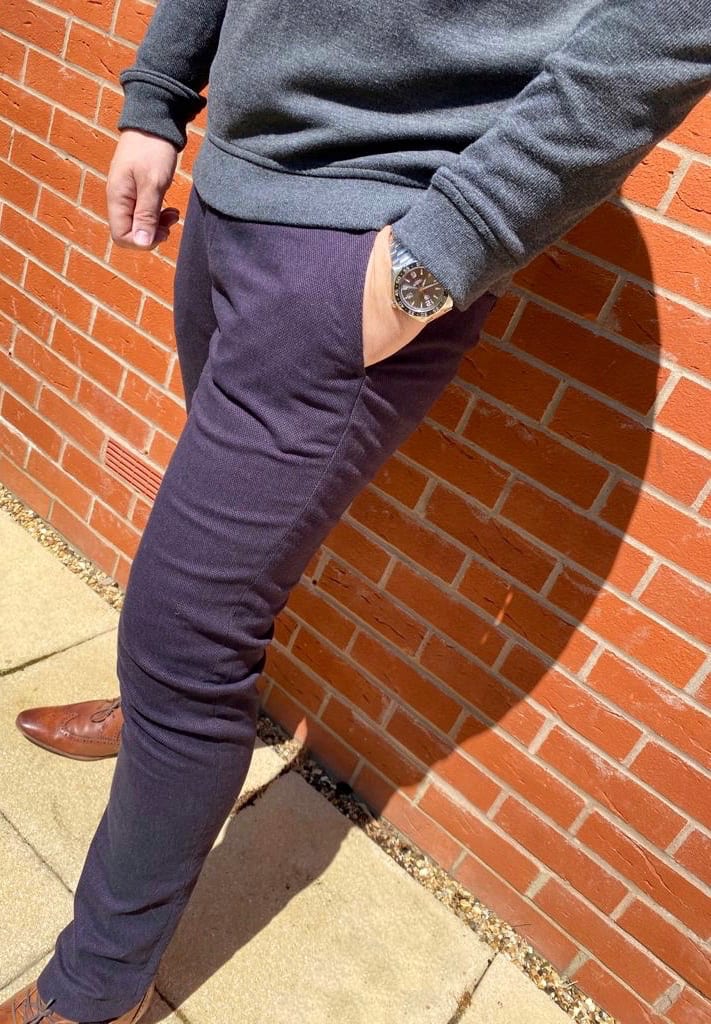 Other Items
It's not just shirts that are firm favourites of mine. The Grey jumper is just great for the office. Combining this with a smart shirt is a really strong look added to the fact it's nice and warm! Another thing that's nice and warm is my Ted Baker jacket! It's a padded/quilted jacket that I bought a couple of winter's ago now. It goes really well with many different looks and styles - but I do like combining it with my Grey jumper at the same time.
A couple of years ago I also added the purple Trousers to the collection. At the time I couldn't get into the them and they have always been my "weight target" item to get into. I've just been able to get into them and wear them now and these look great with Brown shoes and a number of the different Ted Baker items, be it the Grey Jumper or White shirts.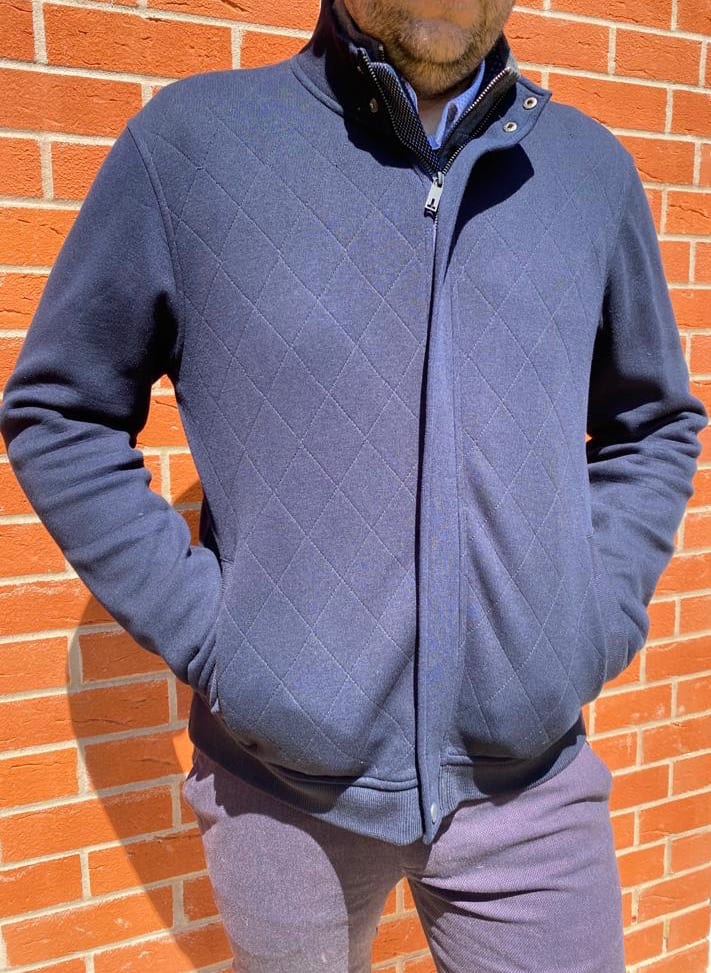 Not just clothes...
Last year I treated myself to a new work bag after my previous one fell apart. I had been eyeing up the bag I bought for a while but finally took the plunge. It's got a lovely sleek design. Also just the right amount of storage for what I need to take with me. I can carry it as a over the shoulder "man bag" or I can carry it as a case just using the handles on it. It's also got the ability to hook onto a rolling luggage trolly. This makes it great for short trips into Europe and easy at the airport!
I ordered it online from the store and this is another part that I love about Ted Baker. The packaging. It's and extension to the brand and just says the quality of the product that you are buying.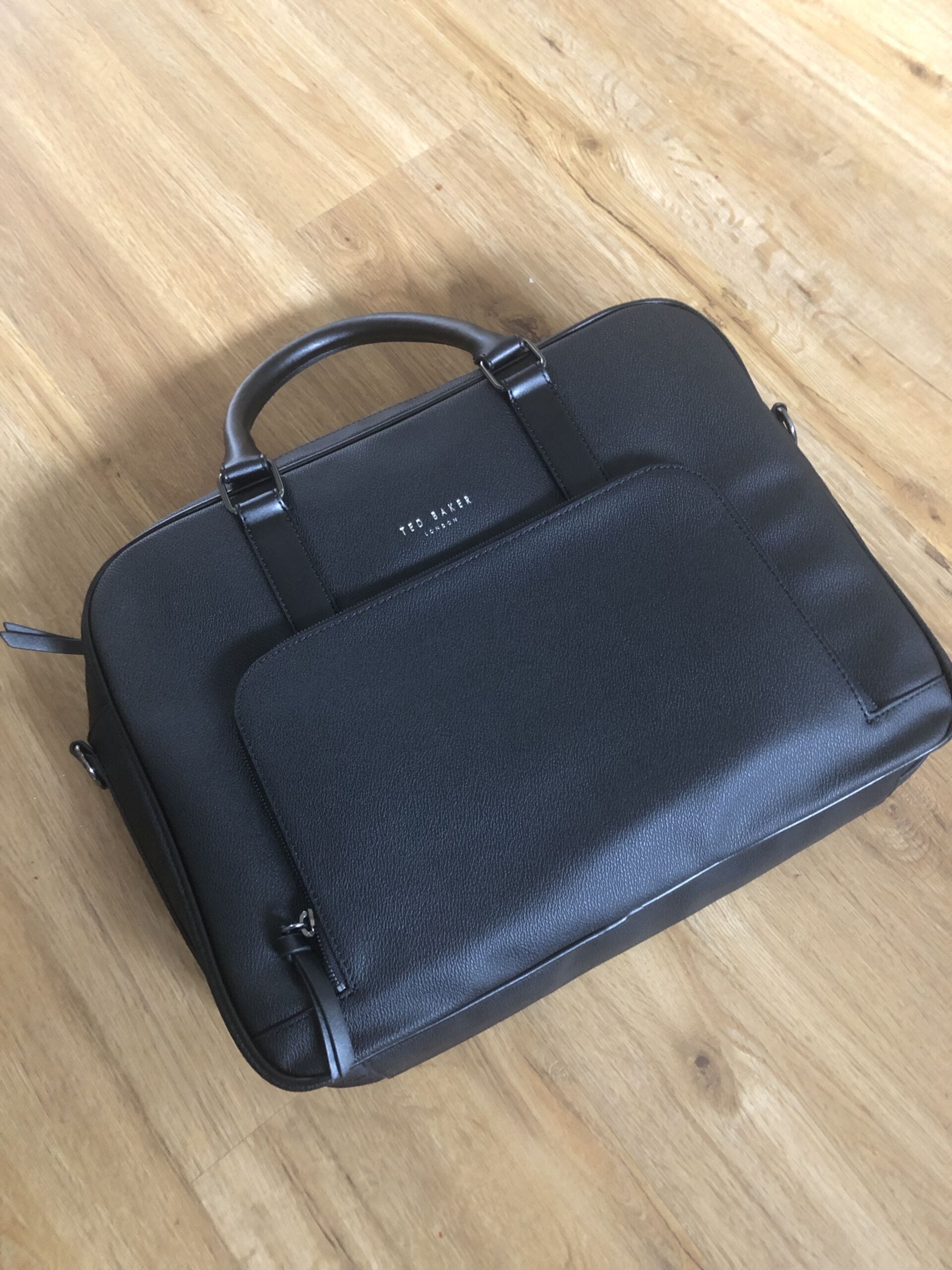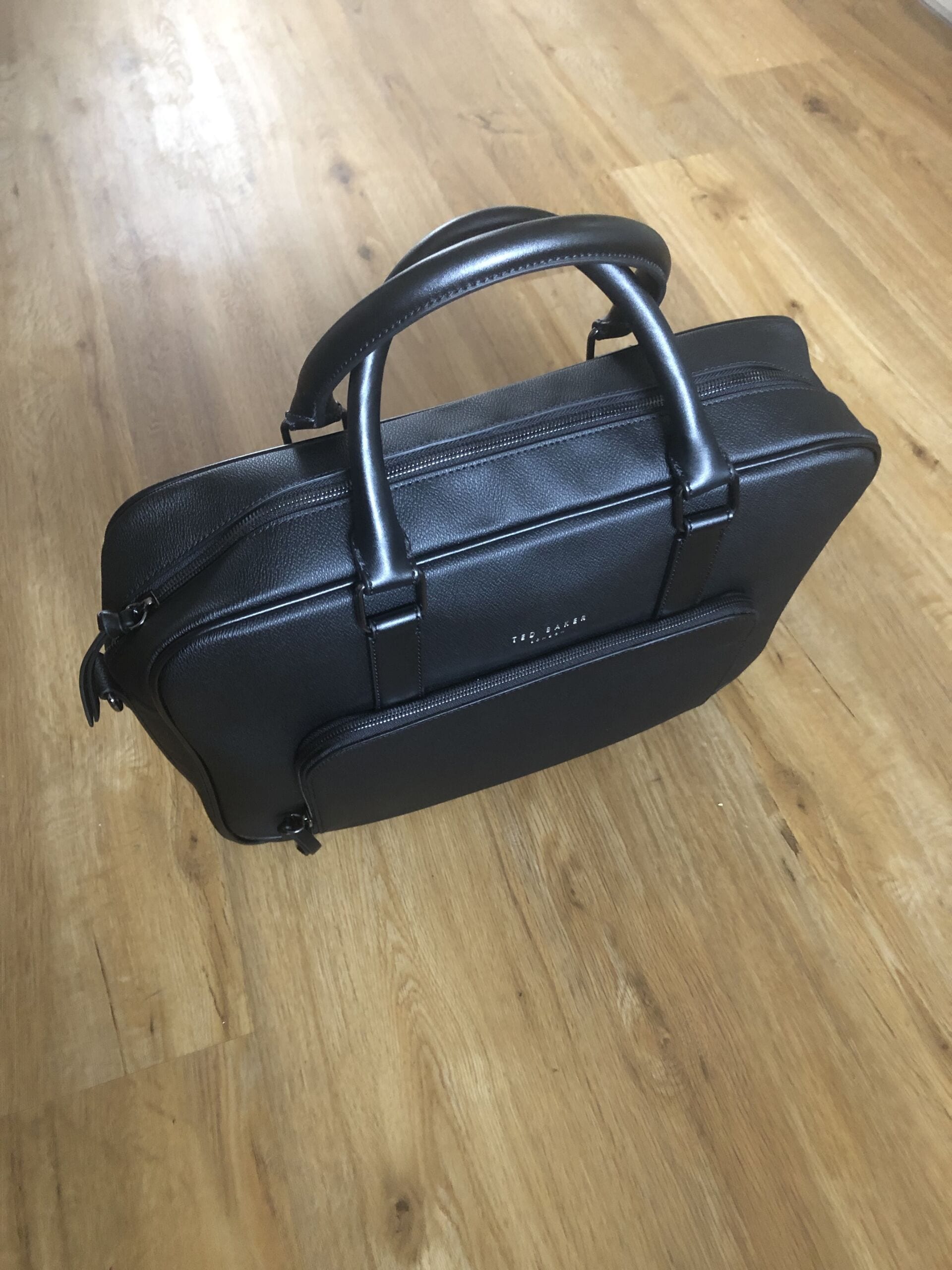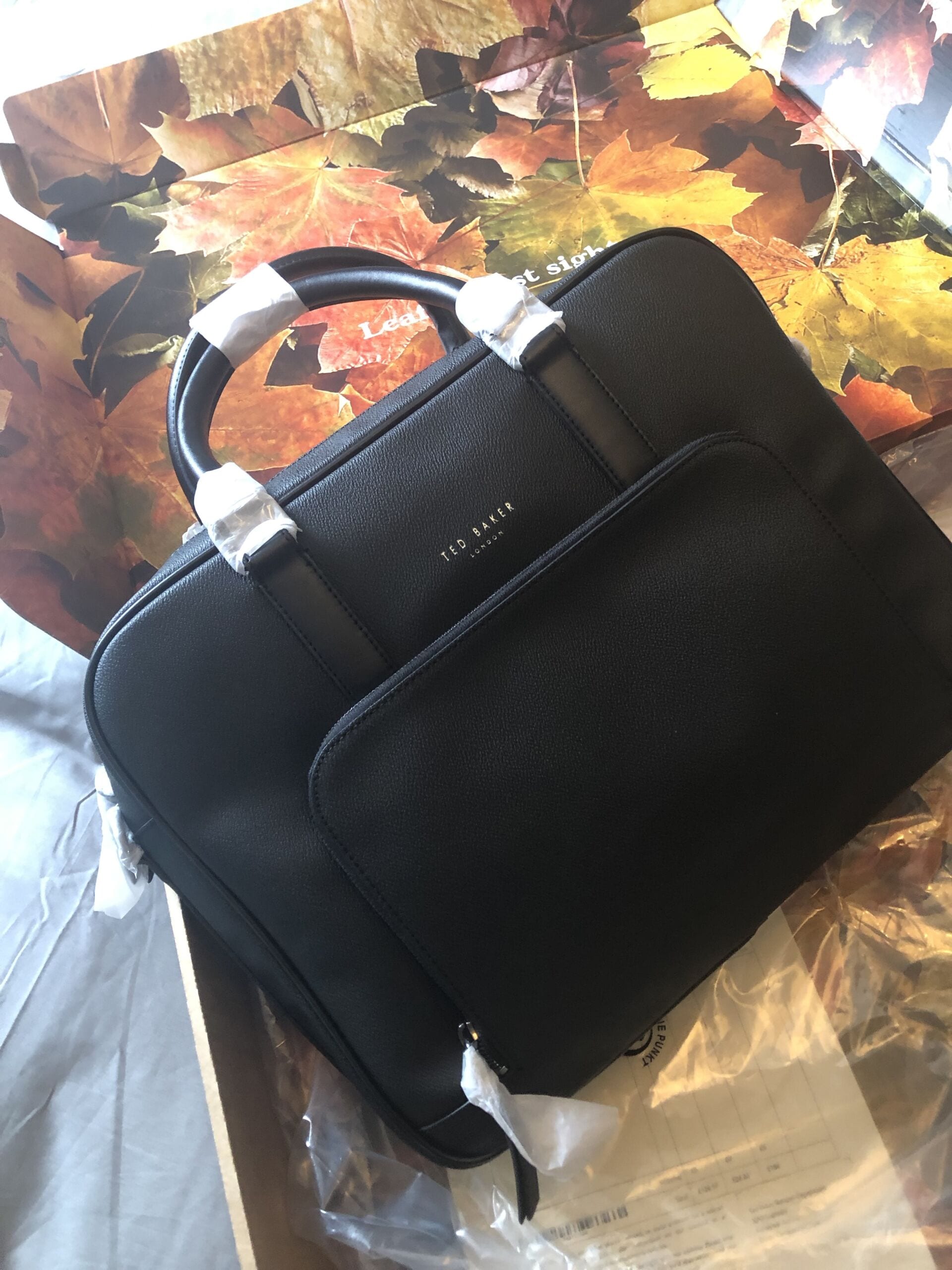 What pieces of Ted Baker are missing from the Wardrobe?
If you've read my 2020 Goals post you'll know on there is a Ted Baker suit. I like the suits I've got at the moment, but there is just something about the Ted Baker suits that is a touch above anything and everything that I have. I'm really looking forward to the shops opening up again and going looking for the perfect one! My favourite online at the moment is this one but that might change looking in the flesh.
There are a couple of other items that might be heading my way post lock down as well. I really love this Polo shirt it would go with my purple one in that it could be worn smart or smart casual. The same could be said for this shirt which will be a great addition to my wardrobe as well.
The problem is that there is so much to choose from - I could just keep shopping all the time! And this is why I just love Ted Baker. It fit's my style, fit's what I feel good in and fits multiple different uses. Smart, Smart Casual or relaxed - all my pieces fit into those categories and I love it.
Are you a fan of any brand? Do you like Ted Baker? Let me know in the comments section below!