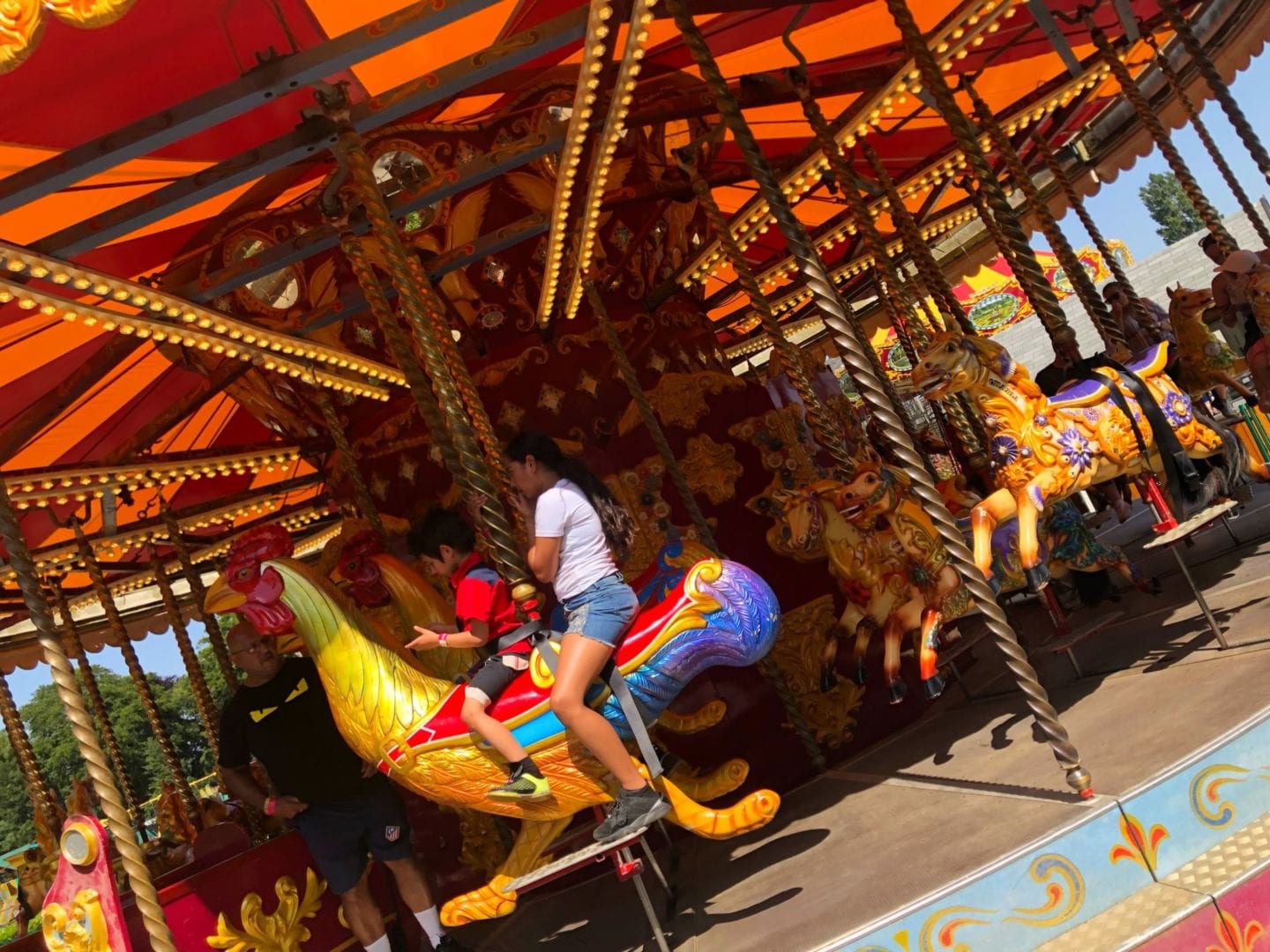 Wicksteed park isn't your usual "Theme Park". It's not got the fast rides that you might find at other places in the UK, but for me Wicksteed holds a very special place in our family history. With my grandmother growing up in the town of Kettering, Wicksteed was very much part of her childhood. As I grew up in Cambridge, Kettering wasn't a million miles away for the school holidays. Thus when my cousins used to come to stay we got bundled into the back of the car and taken to Wicksteed for a day out with my Grandparents.
Wicksteed Park was founded by Charles Wicksteed. He set up Charles Wicksteed & Co. Ltd in 1876, which produced items such as the first hydraulic hacksaw, the original automatic gearbox, sawing machinery, wooden toys and power drills. In 1913 he purchased a tract of Northamptonshire meadowland nearby with the intention of developing a model village. He wanted to create an open space and safe parkland for local families.
To celebrate the end of the First World War, his factory removed a number of central heating pipes from its premises and used them to build swings for children, creating the first commercial playground. The success of the initiative eventually led to the founding of Wicksteed Playscapes, the world's first playground manufacturing company.
I hadn't been to Wicksteed park in years. Probably almost 25+ years infact. However I had being going on and on to my partner about the place - and she said that we should go and relive the childhood memories! Added to that we decided to camp on site as well. Now that's possibly not for most people a big thing. For me though it's a big thing - I've never spent a night under canvas. I know almost 40 and I've never done it. However not only were we going to re-live my childhood, we were going to take my camping virginity...!
So a beautiful night in July came around and we pitched up the tent which we had just bought, arrived in the camp site and set down to have a nice BBQ.
After a beautiful night under canvas and a BBQ cooked resting on the spare tyre from the car (!) we made our way into the park. One of the unique elements of the park is that everything is free to wonder around, plus things like the swings are completely free for people of Kettering to play on. Although some elements have changed from the 25+ years since I was last at the park, there were a few elements which I recognised!
It's funny what you remember as a child, but one of the lasting memories was the wrist bands! Because the park is free - you need tickets or wrist bands to go on the rides. Booking on line in advance the wrist bands to go on any of the rides all day is only £14.45 for adults and £17.00 for children. Personally really great value I think for all the family!
As I said at the start the park isn't full of the fast rides you would find elsewhere, around the area of the swings there is many different animals to look at as well as a number of restaurants. There are also some classic games such as Lazer Quest, crazy golf and the Carousel.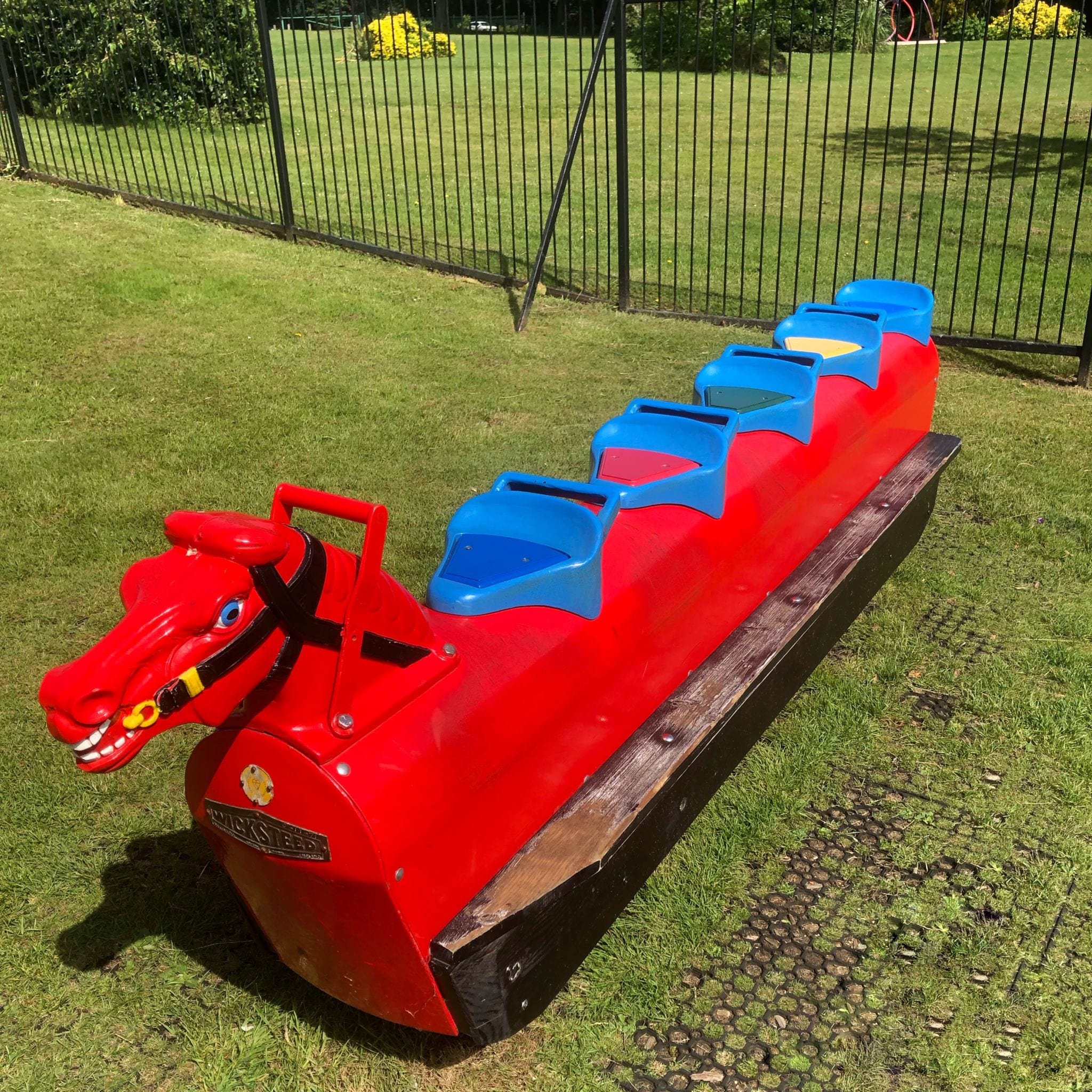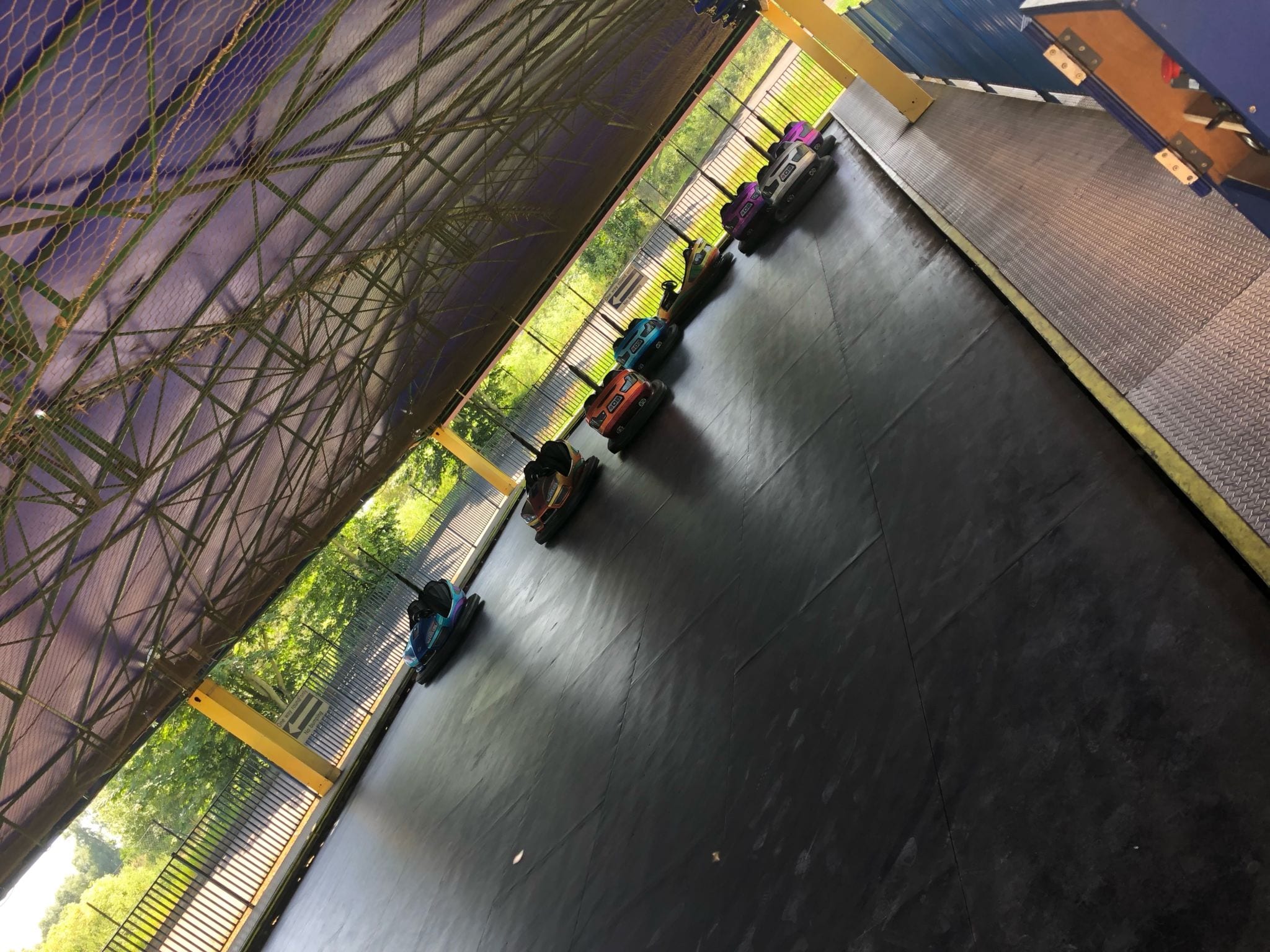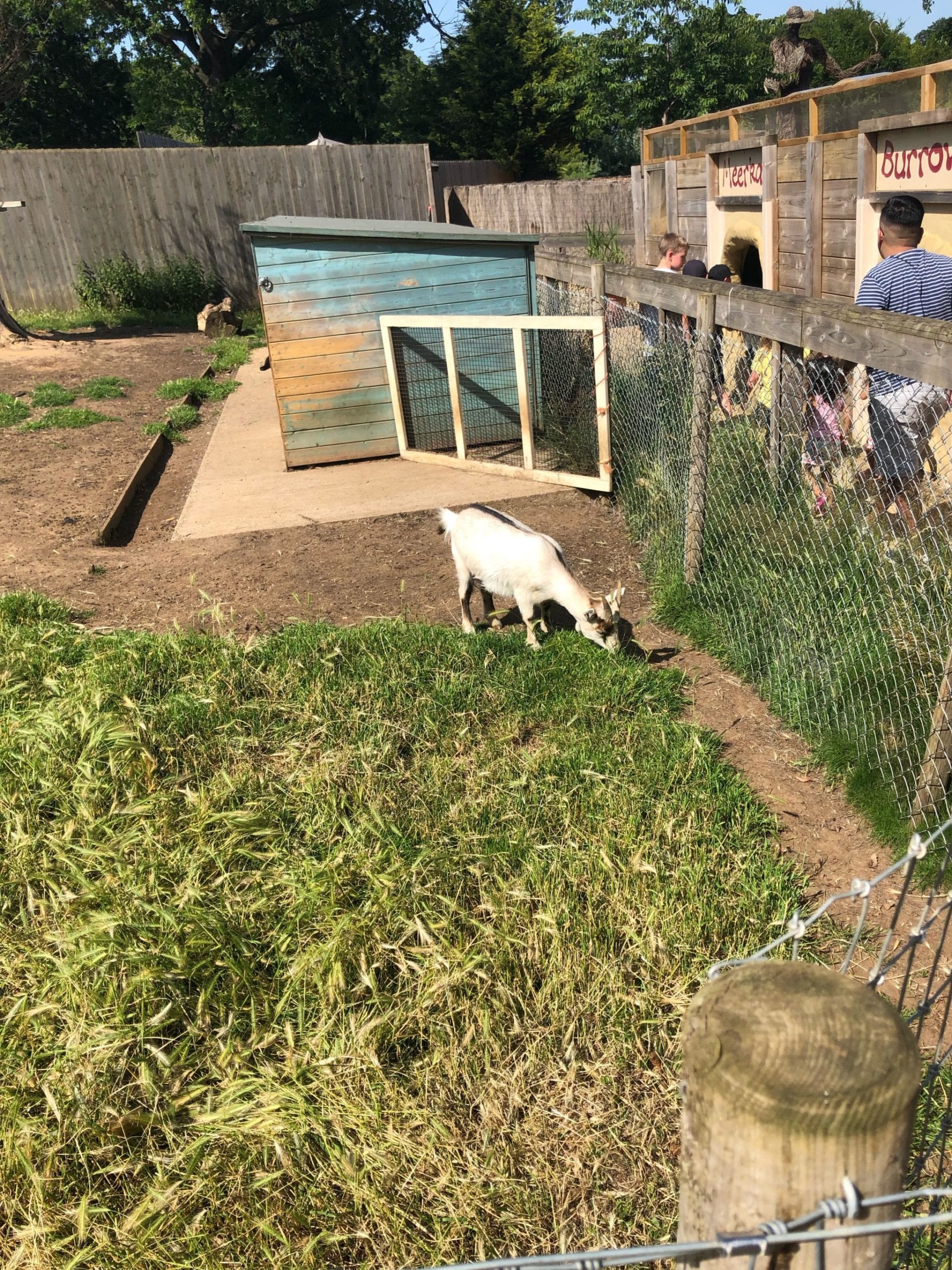 Now the other thing to note which makes Wicksteed perfect for me is that I don't like the fast rides! So going around the park on the train or some of the historic rides such as things like Dodgems are perfect for me. I'll ride these every day ahead of being flung around at 100mph upside down!
We started at the far end of the park and made our way through going on everything and anything. Some of the rides hadn't changed a bit! We did the cars around the oval track - although if you had read my Indy500 post we weren't going anything like that speed! For me though there was one iconic ride and that was the water chute. My grandfather didn't like the rides at all apart from this one, and as a kid it was a memory going down the slide with him. Sadly though the ride has just undergone an overhaul and was closed. Given that it was first installed in the 1920's and it's one of the oldest rides in the UK I guess it needs it's TLC. Anyway that's an excuse to come back at a later point!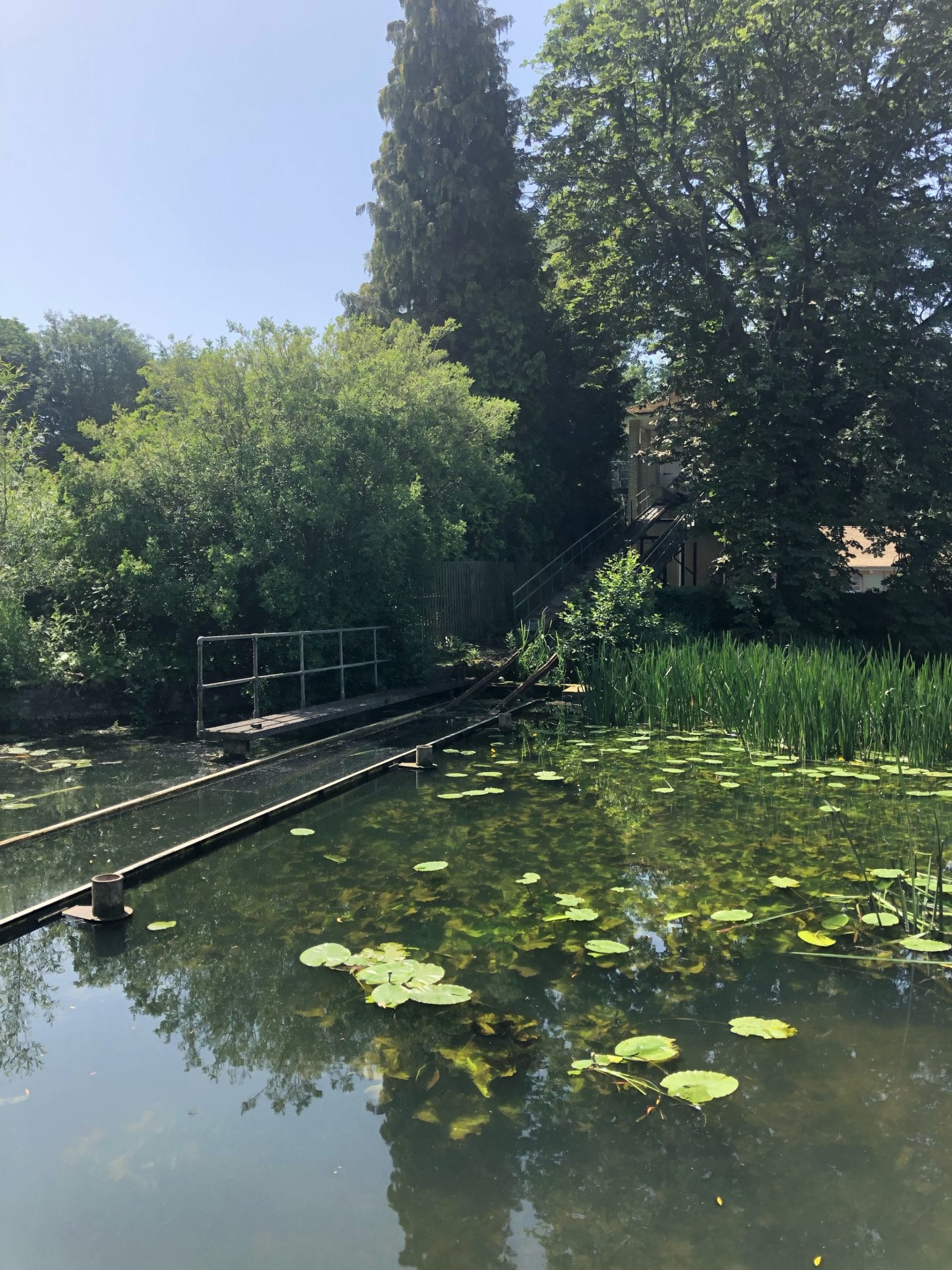 Although it took a bit of building up to I managed to go on the rollercoaster. I mean it's nice and gentle - but still! The day was capped with multiple trips around and down the water ride. We had done a number of rides on our Route 66 trip when we stopped at Disney and although the rides are very different the day was totally as enjoyable!
Whilst for some kids (and bigger kids) Wicksteed might not have all the rides you want, its a throw back to how things were but with some of the modern elements as well. The fact that my partner and I had a great day out which also bought back some brilliant memories as a kid made it even better.
We'll be back next year to hopefully have another great day out, with hopefully a ride on the water chute. We might even camp - you never know!
For more information on Wicksteed Park visit their website here. https://wicksteedpark.org/