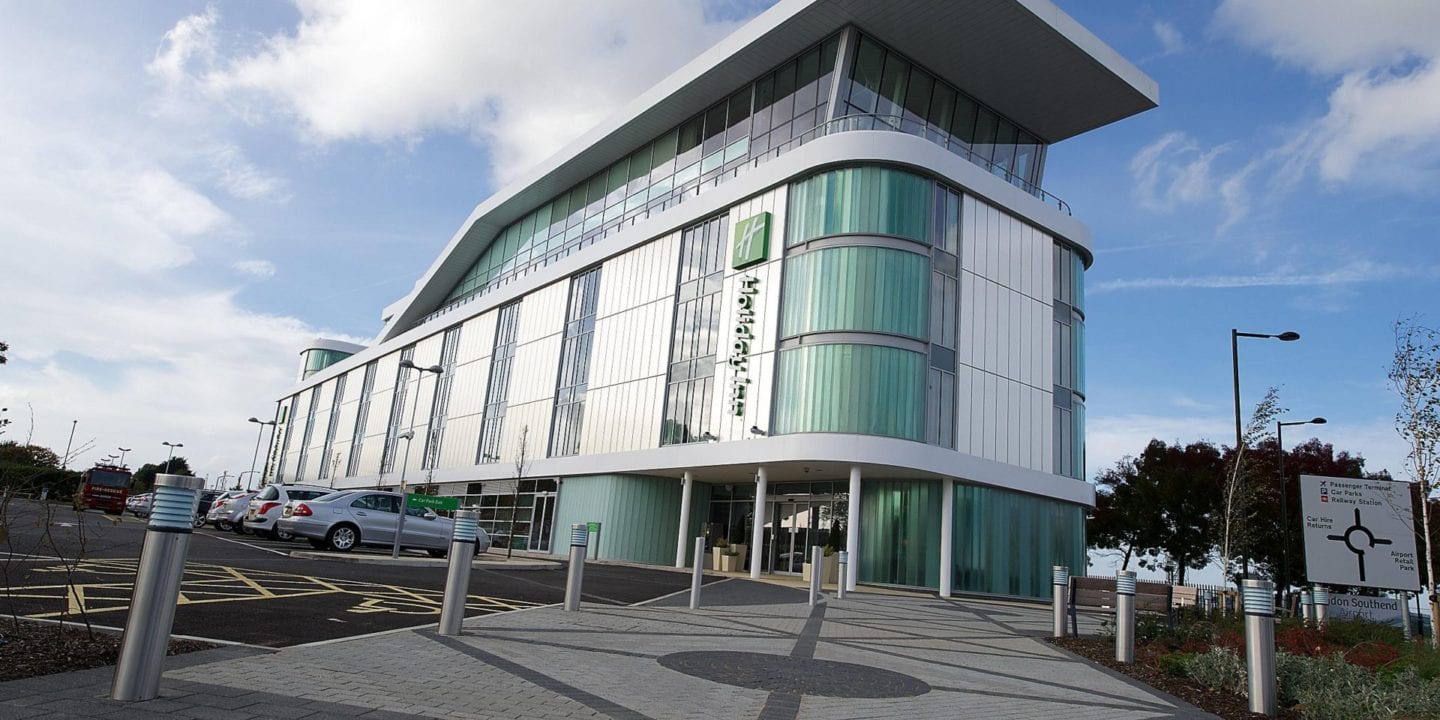 A trip on this occasion not for business but personal reasons led us to a newish Holiday Inn Southend just in view of the airport. From the outside the building looks stylish and smart. It's got a hint of cruise liner and art deco styling about it. I loved the glass wrap around and actually shows what can be done with a modern build and it doesn't have to be boring box shape hotel.
The hotel as I said is just by the airport. "London Southend" isn't one of the UK biggest airport's. It mostly serves domestic travel, and the one time that I've flown out of it I got from the car park to the gate in something like 12 minuets. Try doing that at Heathrow! The hotel and airport though are just on the north of the city. This makes it not too hard to get to, but on the down side if you are wanting the hotel for a night on the town, you are going to have to pay a taxi ride.
If you are heading on an early flight you can not only use the car park next door as it's "long stay parking" you'll be able to walk to the terminal. See the picture below of our view to the planes. My worry was with the airport traffic it would be noisy in the room, but actually good double glazing means you really don't hear much.
Getting into the room it was nice and modern and felt really fresh. A nice big bed greeted us along with a good desk for working at, nice modern decor and a slight hint of the air travel that the hotel had clearly been built for. This holiday inn is clearly new and in a good state of repair. I really like these HI's because you feel that the price you are paying is worth the value. Get an old and tired one and you realise at times what a difference you can get in the brand across the country.
Certainly this one had all the mod con's like sockets by the bed, and sockets that had USB cables. All simple things, but all things that make such a difference!
There is a restaurant on the top floor called 1935. It looks presentation wise great, with a great range of food and drink on offer. Sadly were eating in the room that night as I had to finish a load of work and my other half wasn't able to eat much. I can't therefore vouch for the standard of this food. We did however try the Room service. My Chicken Caesar salad was great and the cheesecake even better...! If you fancy something a little more "dirty" there is a McDonalds next door...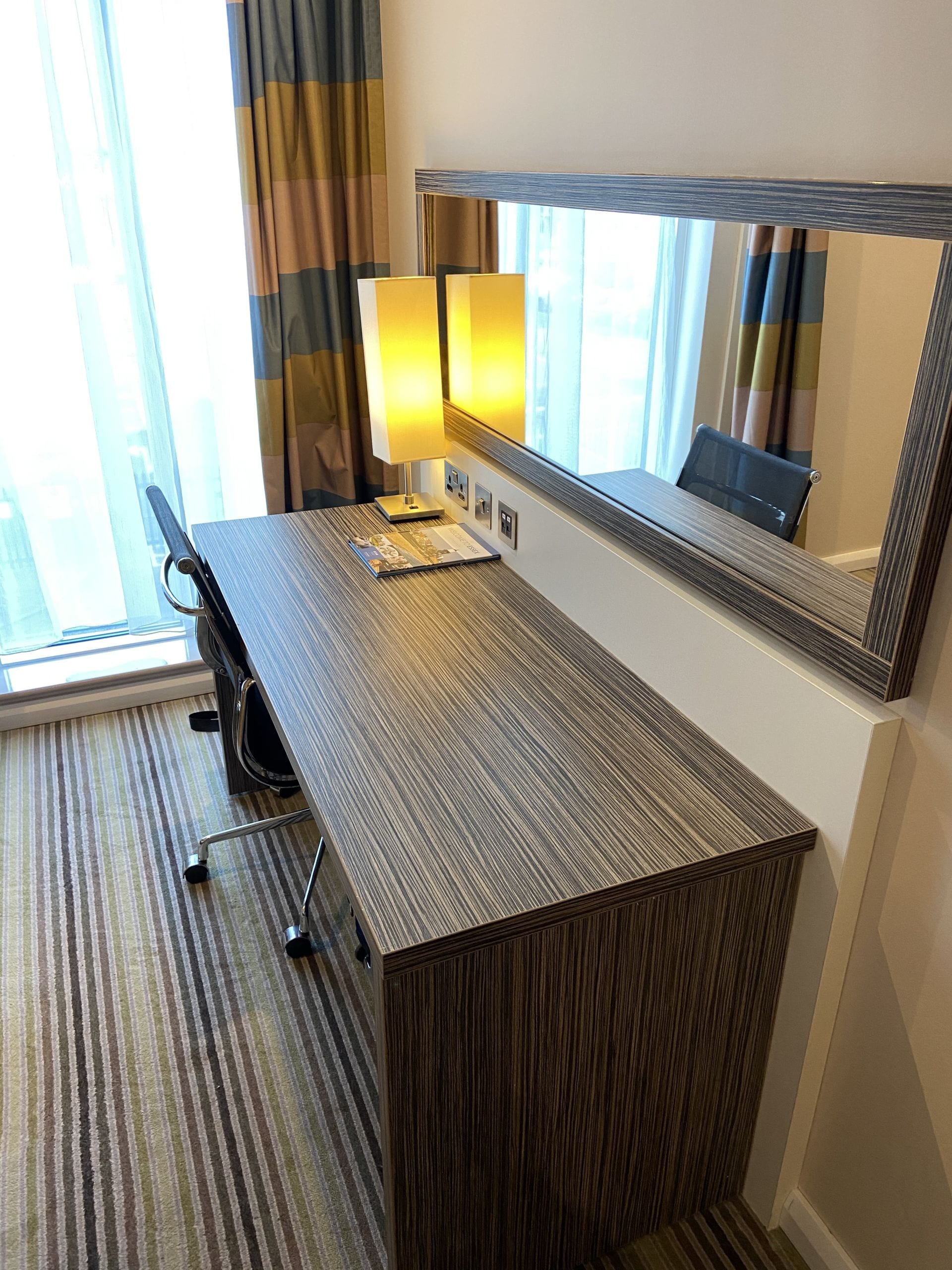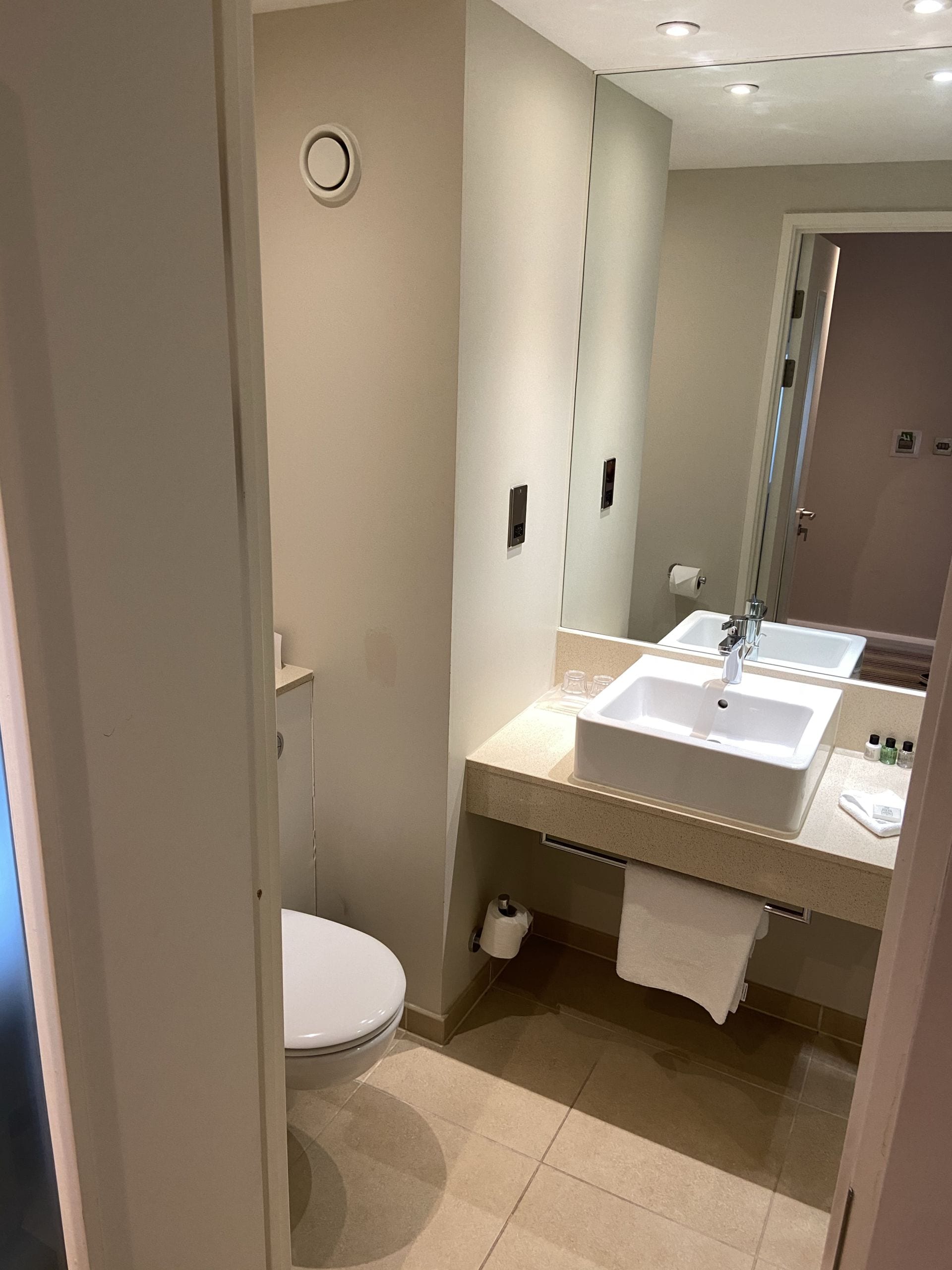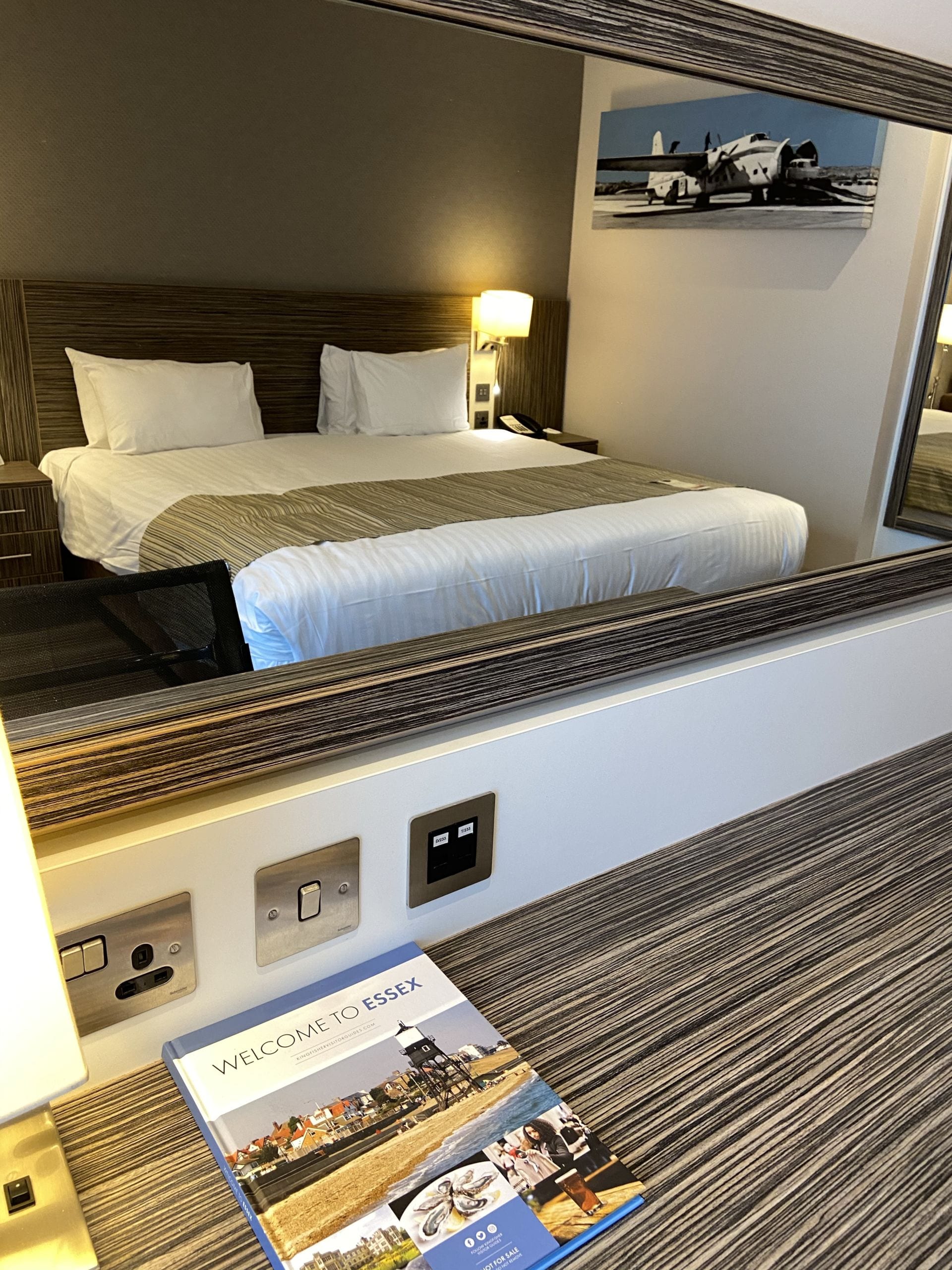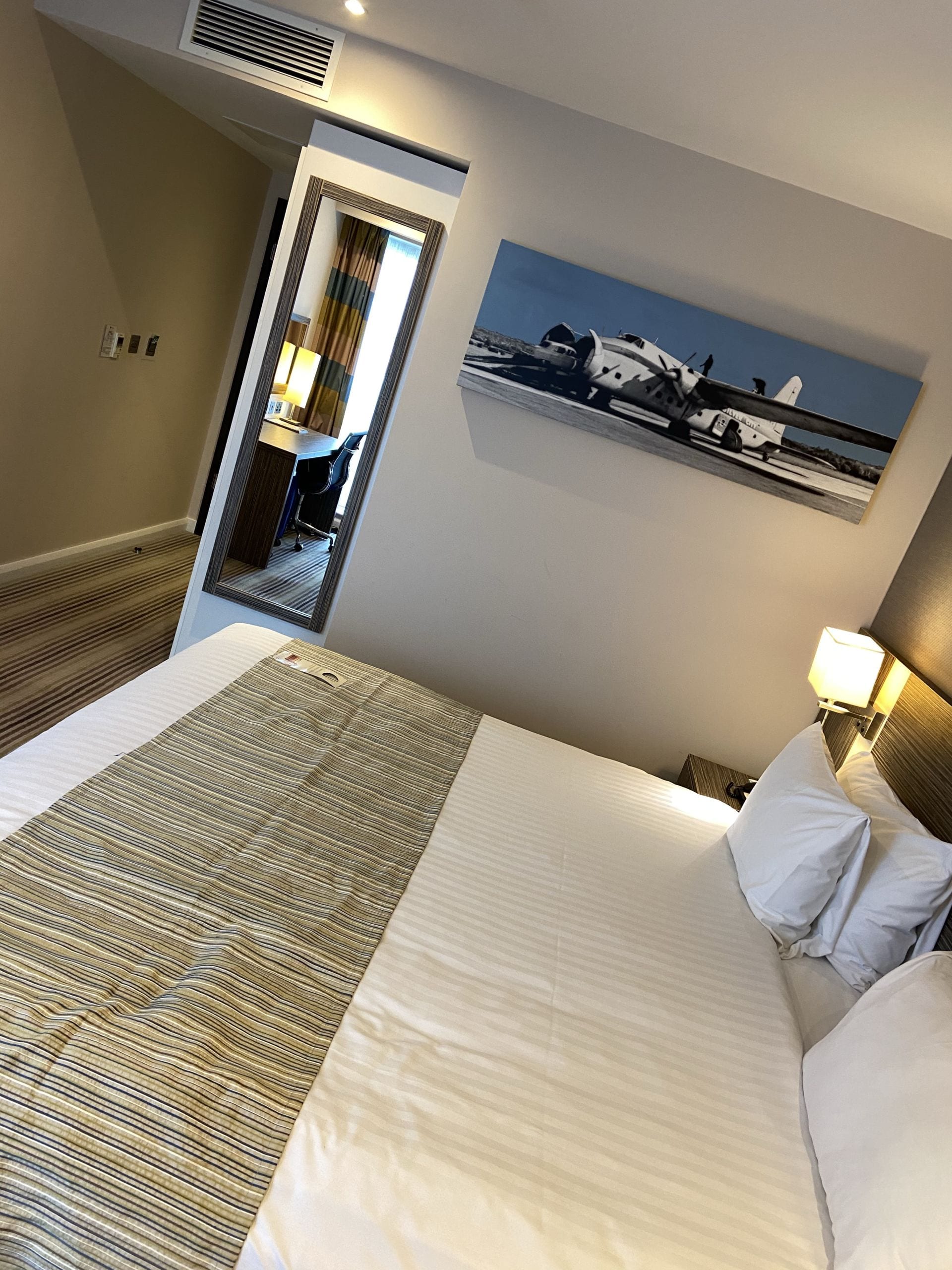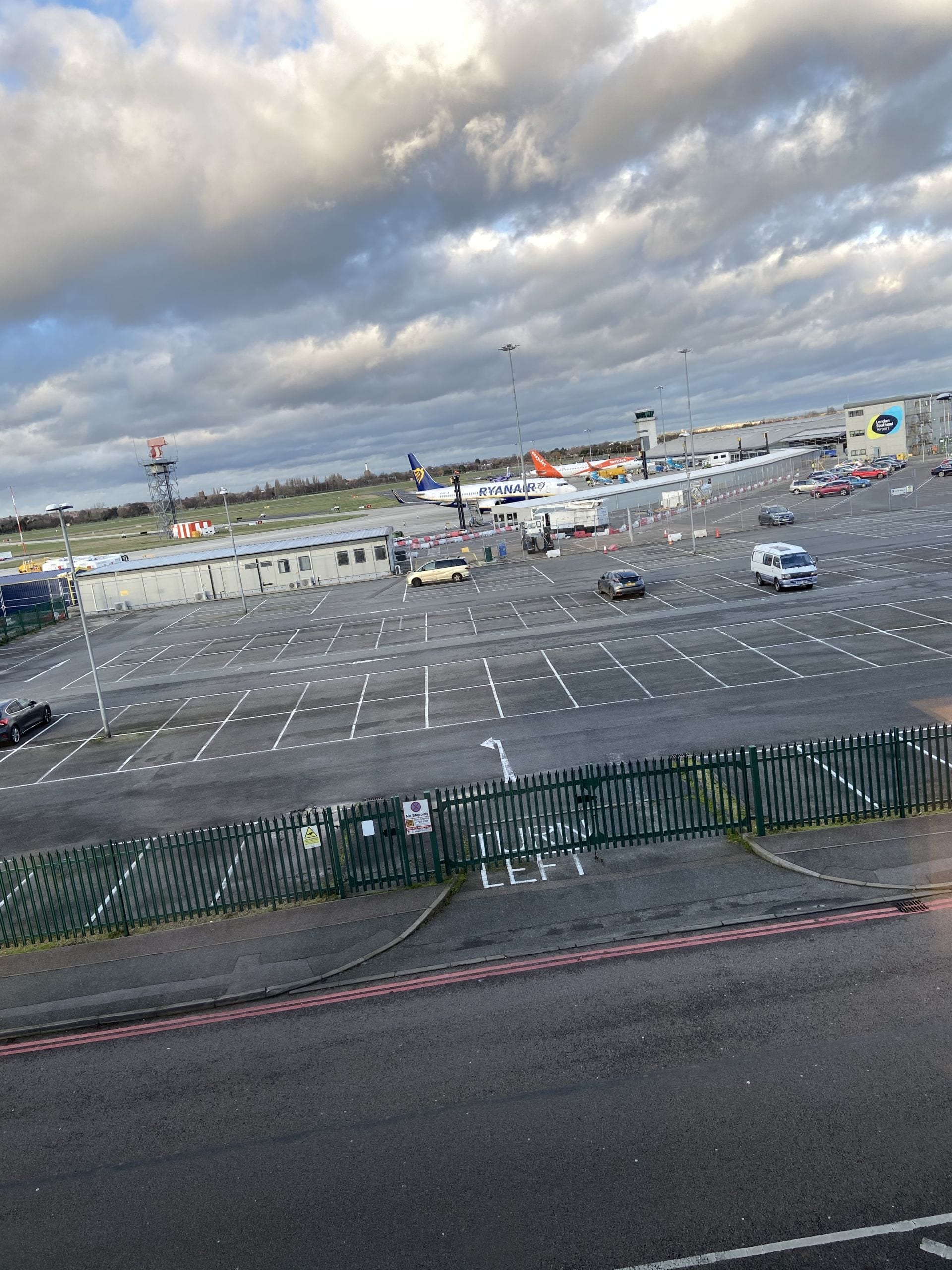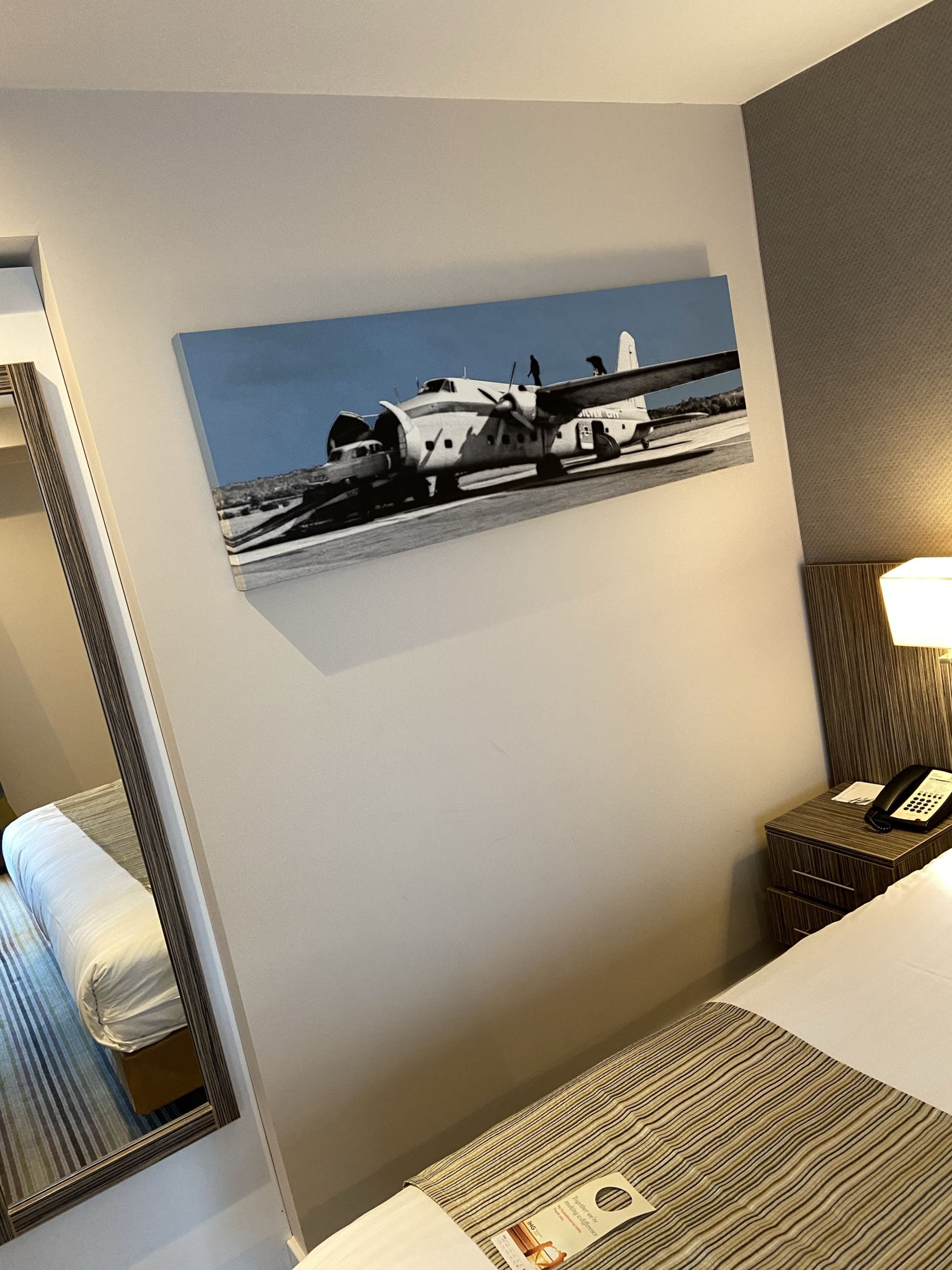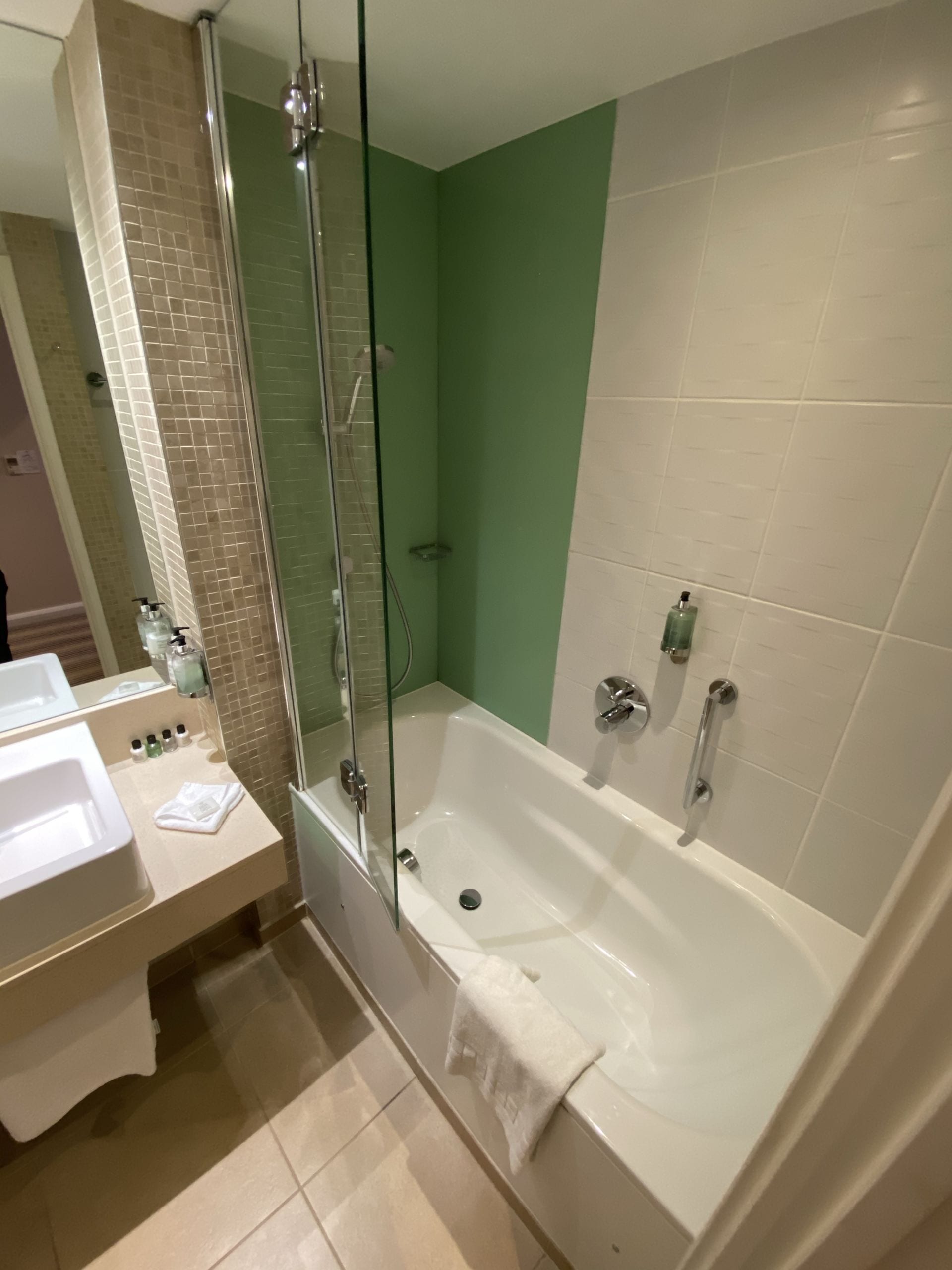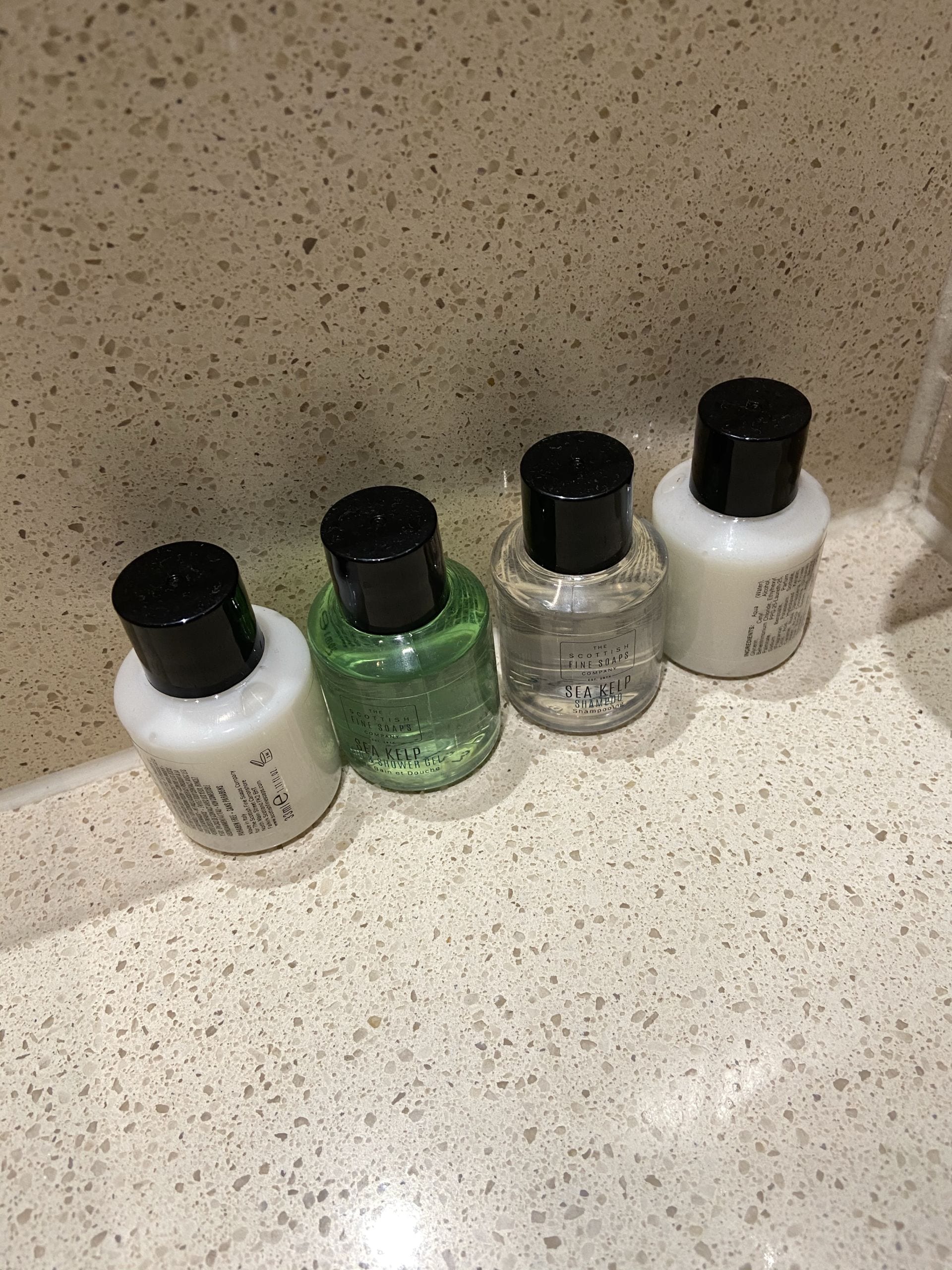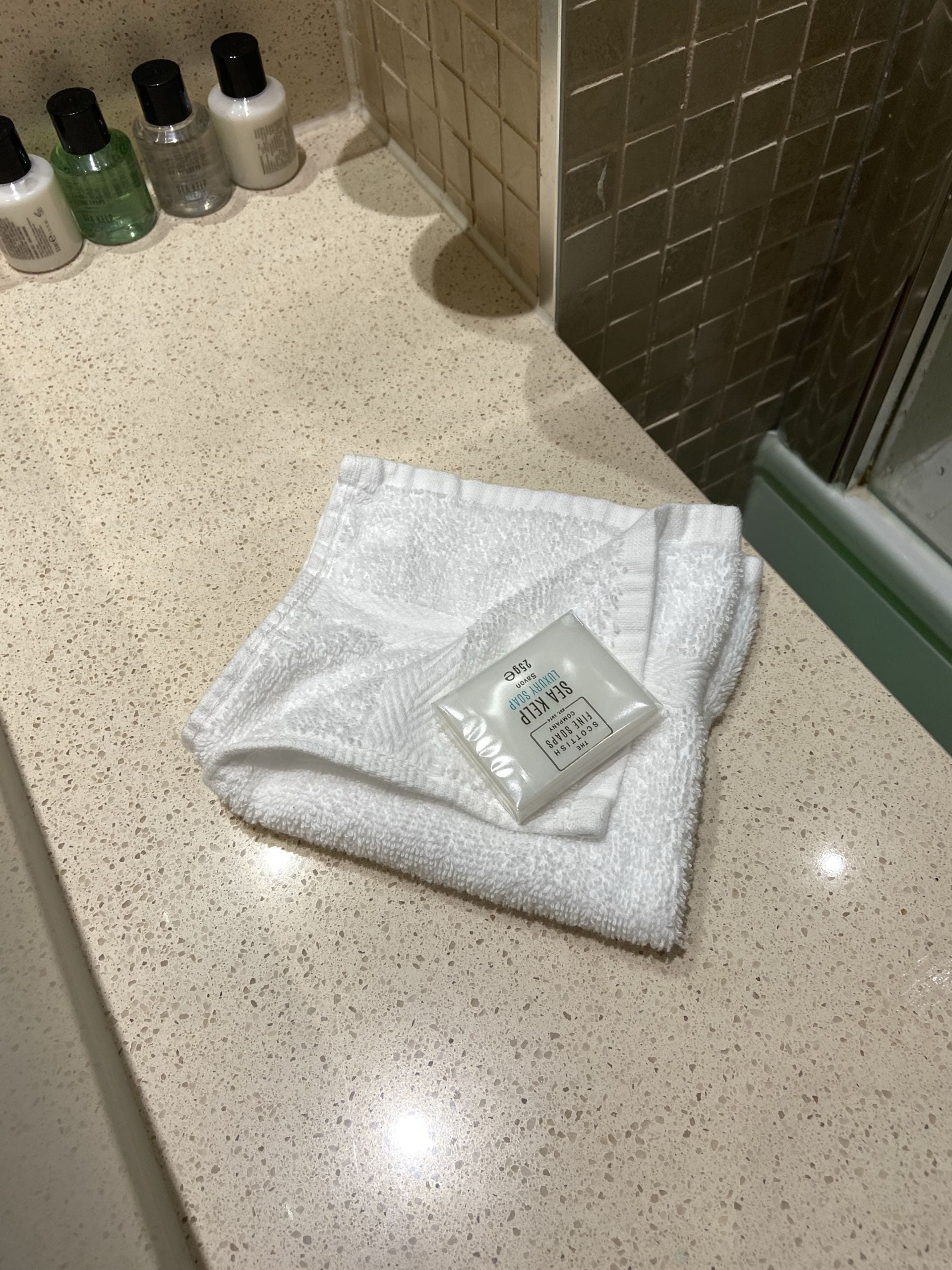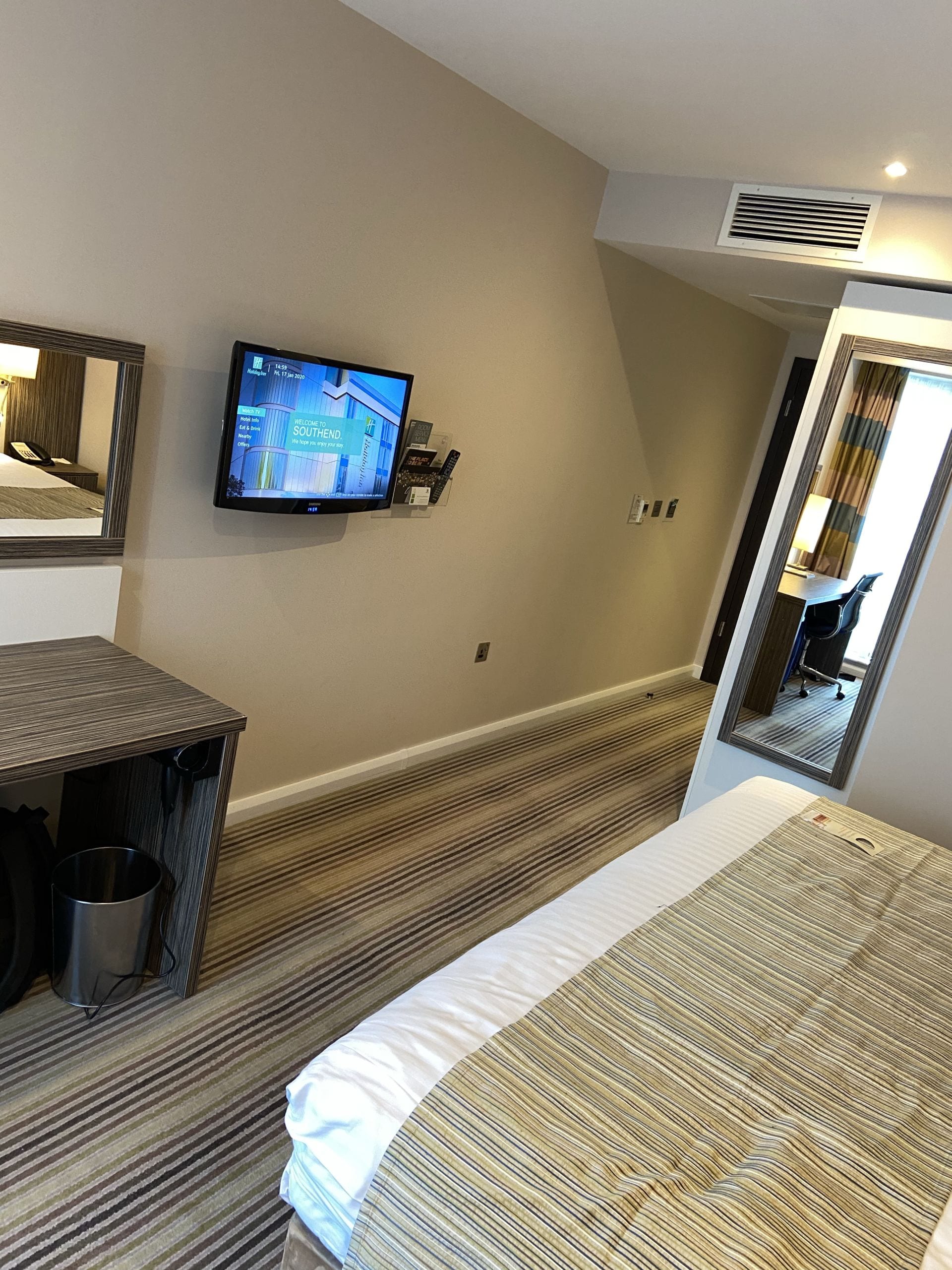 Wifi in the hotel is free and there are the usual Iron and Ironing board in the room. There is a small mini bar also in the room as well.
The hotel has a good fitness suit (having had a PT session in the morning) I didn't make use of the facilties but a peer into them they looked smart and well cared for. We got a very warm welcome at the hotel and found all the staff helpful for our stay.
I had a very good nights stay and sleep. The bed was really comfortable and the standard of Holiday Inn providing 2 different types of pillows for me always allows a great nights sleep.
A nice shower to wake you in the morning was awaiting you as well. Always a great benefit to me - can't stand something that's no more than a dribble!
A good layout for the breakfast was included in my package price, with the standard option for continental and also cooked. As I'm still on the health drive I stuck to the continental!
All in all a great stay at a clean, smart and presentable hotel with great connections for the airport.
If you liked this review why don't you catch some of my other reviews?
Summary
Hotel Address: Holiday Inn Southend, 77 EastWoodbury Crescent, Southend-on-Sea, SS2 6XG
Wifi: Free, and good speed
Sockets by Bed: Yes (also with USB points)
Parking: £8 per day - this was with discount for hotel guests.
Shower: Good and Warm!
Price: From about £80 per night
Official Star Rating: 4 Stars
TS Rating: 4.5 Stars
TS Comment: All in all a great stay at a clean, smart and presentable hotel with great connections for the airport. Sadly not likely to be this way again for a while, but I'll certainly be booking here again if we are!
More info: https://hisouthend.com/