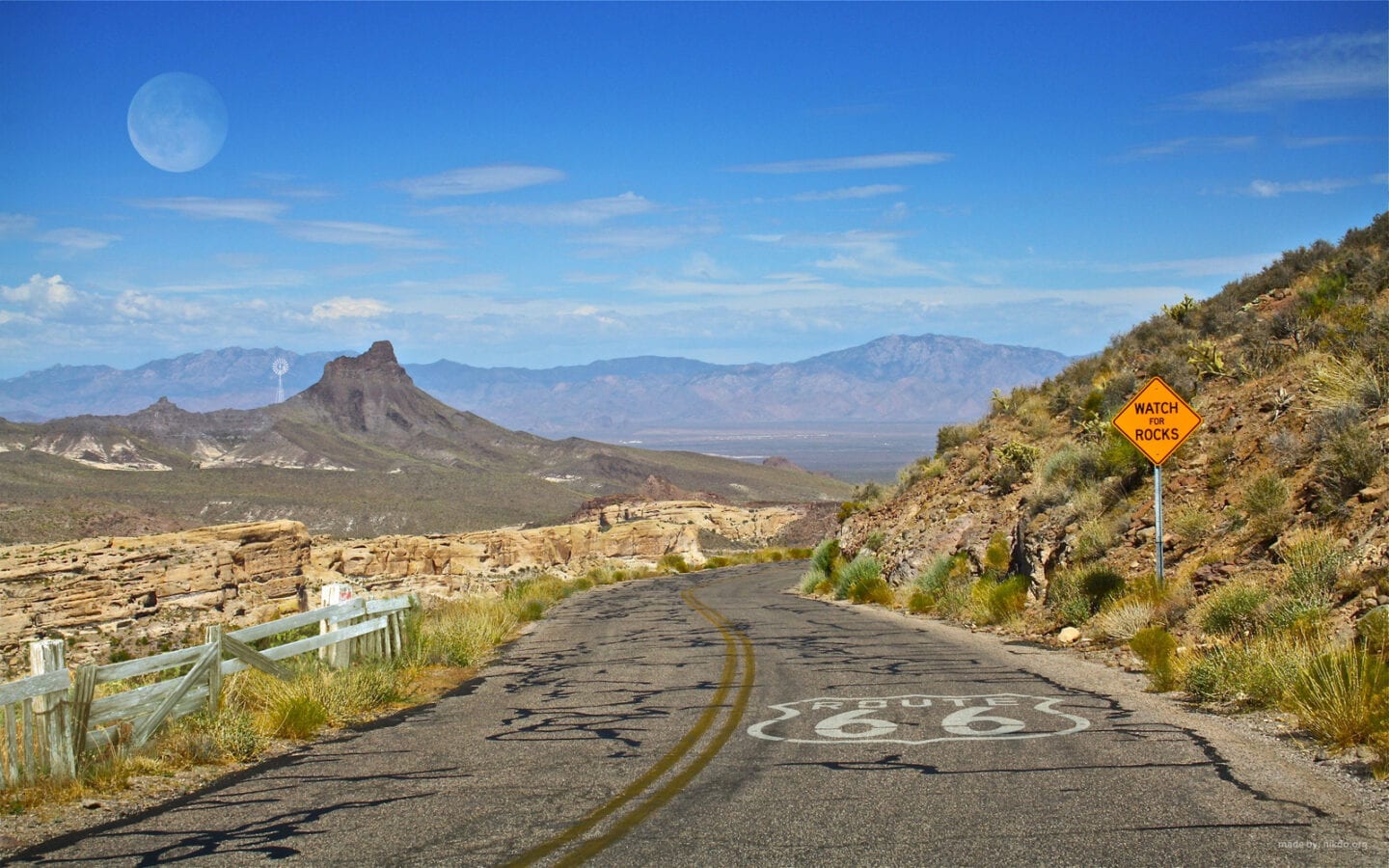 What else is there apart from Route 66
There are many amazing things about the good old "You-Ess-of-Ay'' and not many are more iconic than Route 66. The 2,500 miles, three-week drive from the east coast to the west coast along the once-bustling road is a dream on the bucket list of many travellers and one of the excellent road trips of the world. The road originally ran from Chicago, Illinois to Santa Monica, California across 7 states and multiple towns and cities but today only around 85% of the route remains.
Decaying roads, dangerous conditions and route replacement have made a large section of Route 66 un-drivable and today, to travel the entire route, you will need to begin in Missouri and end in Arizona. But as iconic as the route is, there are other breathtaking roads you can drive across multiple states, each with its own history, amazing locations and stories to tell:
Interstate 40

Pacific Coast Highway

Blue Ridge Parkway

Going-to-the-Sun Road
Interstate 40 was built as a replacement for Route 66 while the Pacific Coast Highway will take you on a scenic tour of California. Blue Ridge Parkway is like a trip to the past as you wind the historical roads of an old America and titanic, natural glaciers can be spotted from Going-to-the-Sun Road.
So, get your ESTA Application ready and take a drive on the wild side and experience these excellent road trips.
Get Your Kicks on I-40
45 years in the making, Interstate 40 was officially finished in 1990 after being enumerated in 1957 and most of the highway parallels the original Route 66 through Oklahoma, Texas, New Mexico, Arizona and California. Though I-40 was built to bypass Route 66, in a strange way, Interstate 40 being built to replace R-66 has contributed to its legend and legacy.
It might be fair to say that if I-40 wasn't built and therefore bypassed R-66, then 66 might not have become the massive tourist attraction that it is today. But I-40 has many of its own unique sights and runs through states with adverse and unpredictable weather to desert and canyon landscapes.
Through its California highway section alone, I-40 will take you through the iconic Mojave desert which is home to some of the most stunning scenery that America has to offer. An ancient native land steeped in myth and legend, the desert is home to craters, canyons and Death Valley National Park which is one of the hottest and most arid parts of the country.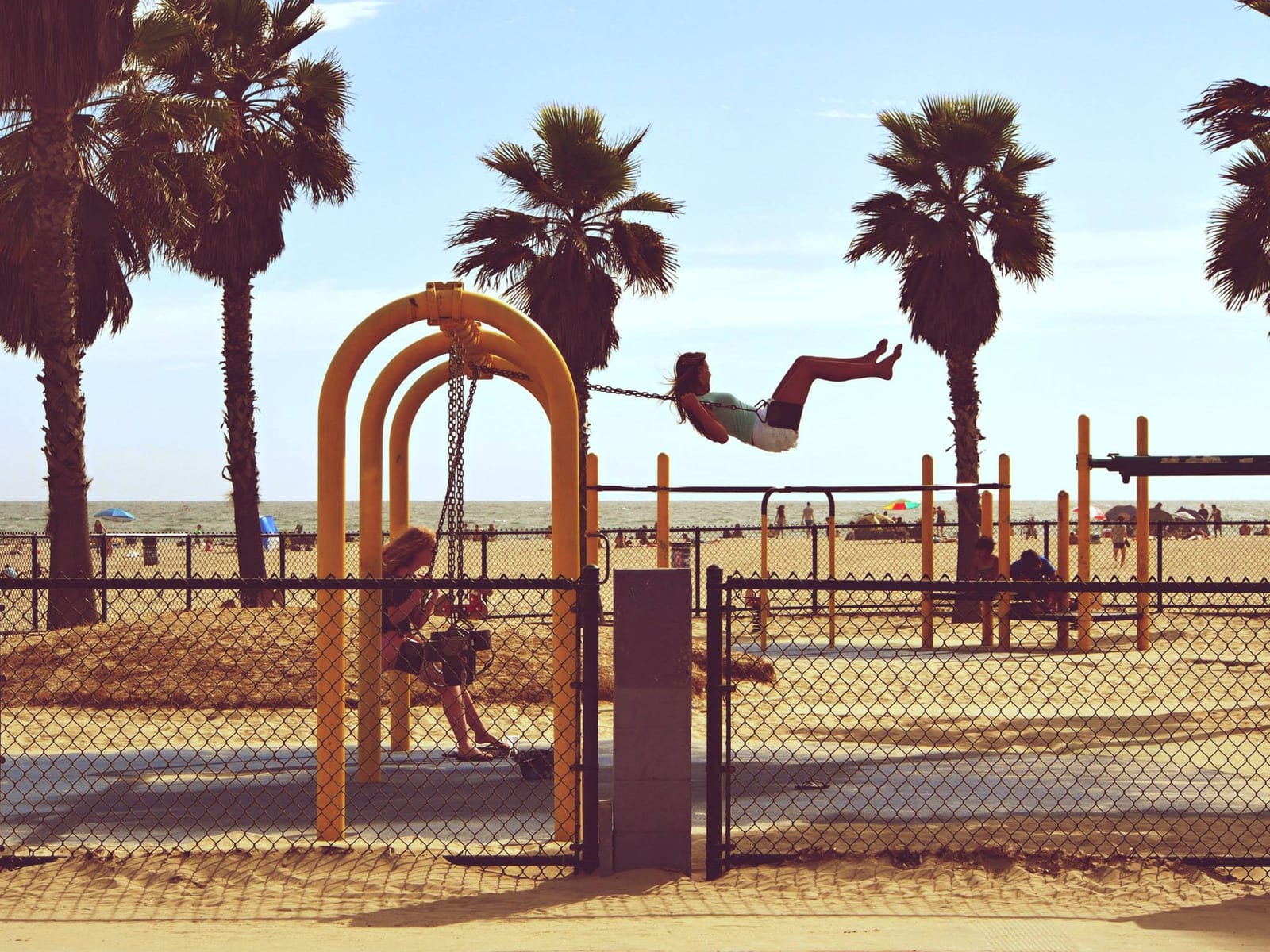 California Dreaming
If you aren't too exhausted from your I-40 or Route 66 trip across the USA and into California, you could consider a trip through California from south to north. As one of the longest states in the country, The Golden State runs 800 miles and is divided into two sections, Southern California (Socal) and North California (Norcal) which begin and end in Los Angeles and San Francisco respectively. It is an excellent road trip!
Fortunately, if you want to see the best that California has to offer then you can take a road trip along the majestic Pacific coast that stretches the state and it's changing scenery from golden beaches and sub-tropical climate to choppy bays and the state's famous Redwood forests. Some other notable reasons to stop and enjoy the route include the whales of Monterey Bay, San Luis Obispo beach and San Diego marina.
The bohemian lifestyle that California is known for is evident in many of its independent art galleries and the beaches are a surfers paradise. The gradually changing climate, winding roads and terrific sunsets make the PCH one of the most glorious road trips in America with some of the most beautiful small towns and indeed large cities to visit along the way.
A Blast to the Past
For a slice of Americana then it is hard to beat the Blue Ridge Parkway that winds through the famous Smoky Mountains and offers a glimpse of real America with its southern hospitality and living history. For many in this region, southern living as stereotypes in movies and TV shows is still a genuine way of life and the area is also home to Dollywood Parks, built by music icon Dolly Parton.
Spanning 470 miles from Shenandoah National Park to the Great Smoky Mountains National Park, needless to say, this road offers some of the most glorious mountainous vistas you could ever wish to see, and as well as the sprawling forests that litter the gorges and valleys, there are many tourist spots along the route.
Linville Falls, for example, is a three-tiered waterfall along an almost 2-mile trail popular with the 350,000 hikers and families alike that visit each year and is known as the Grand Canyon of the Smokies. Although the Blue Ridge Parkway is home to many American historical events, including important Civil War sites, Oconaluftee Village is home to a living history Cherokee museum that tells the story of the native American tribe.
Ethereal Beauty
Another excellent road trip great mountain range to drive through is the Rocky Mountains that stretch from Mexico to Alaska with some of the best views and experiences along Going-to-the-Sun Road, so-called because of the nearby Going-to-the-Sun Mountain of local legend. While other great road trips offer amazing scenery, great tourist spots and stunning forests among others, what sets Going-to-the-Sun Road apart from the others are the glaciers.
Montana's proximity to Canada means that it enjoys some of the same wonders. While it is difficult to see the state's famous glaciers directly from the road, a small hike into Glacier National Park can provide stunning views of the icebergs. Another key reason to drive this road is that the dazzling Aurora Borealis, or "Northern Lights" which can be seen from here at any time of the year, however, the road is closed in winter because of the dangerous weather that it receives.
Glacier National Park has over 700 trails for hikers of all skill levels and beholds the legendary Hidden Lake among many others that are accessible from the tourist paths. As well as gorgeous mountains, lakes and forests, you should be aware that the park is home to many animals such as large sheep and goats (Bighorn), big cats (Bobcat, Lynx) and the American Black Bear.