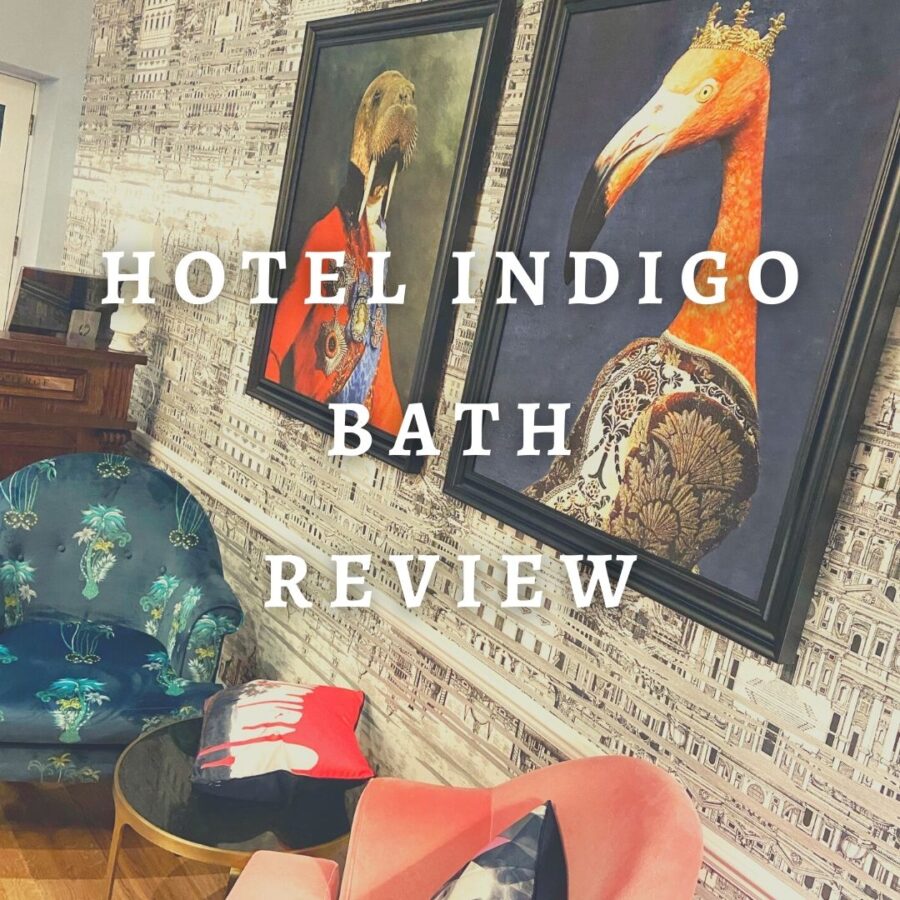 Welcome to Bath!
I love a good Indigo Hotel! Of all the reviews you'll find on this site - the Indigo brand is one of my favourites. So when the team at Hotel Indigo Bath asked me to do a review for them of their newly opened hotel I was more than willing! The Indigo hotel chain which is part of the IHG group of hotels is their more boutique brand. Not so much copy and paste like you might find in a Holiday Inn. More the type which plays on local history, the local styling etc... Earlier in 2020 I stayed at Hotel Indigo Stratford and this was an excellent example. Lots of theatrical references, playing on the Shakespeare name etc... I couldn't therefore wait to get to Bath and see what this one had to offer!
Hotel Indigo Bath
Bath is one of my favourite UK towns/cities. I suppose having grown up and lived in Cambridge for most of my life, there are many similarities. Old buildings, narrow streets, picture opportunities at every corner. The Hotel Indigo Bath is no exception to this. Situated on South Parade in a Grade I-listed Georgian building it has a majestic frontage. You have no idea what's going to meet you when you enter the building and this is one of the joys!
The day we arrived was horrible and wet. Gone was the heights of the British summer. It was now time for the good old British Autumn of nothing but rain! We parked conveniently in the car park that's just opposite the hotel. Upon getting to the hotel we were greeted by Hotel Indigo Bath staff welcoming us in and offering to help with bags, and to take us towards reception.
At this early point you can tell you are staying in a "different" hotel. Staff outfits are a mix of modern with a classic twist, and you start to get the hint of the decor that awaits you. Nothing was too much of an issue or a problem. Help with bags? Fine! Confirming dinner? Great. Breakfast in room or in the restaurant? Your choice sir!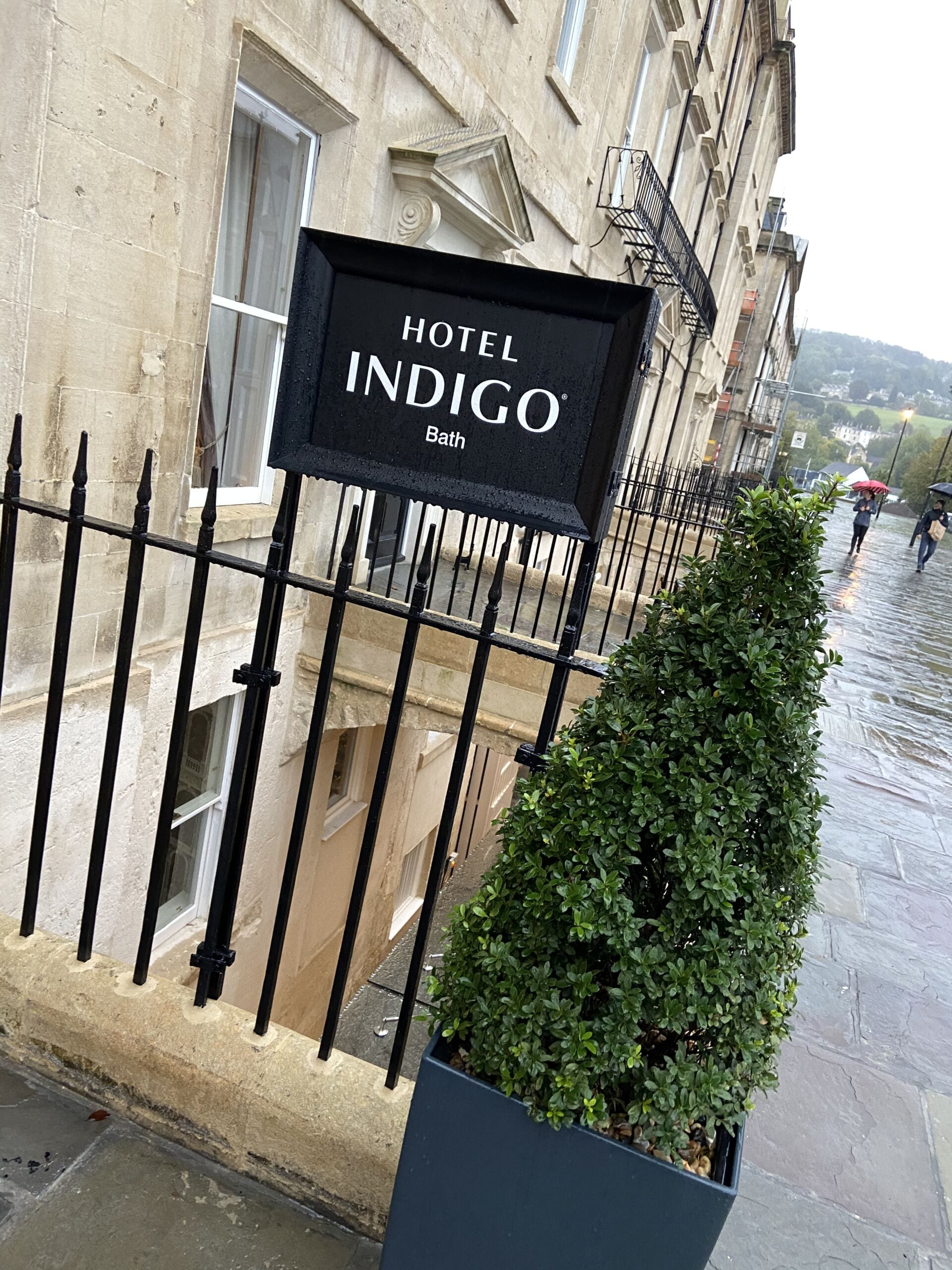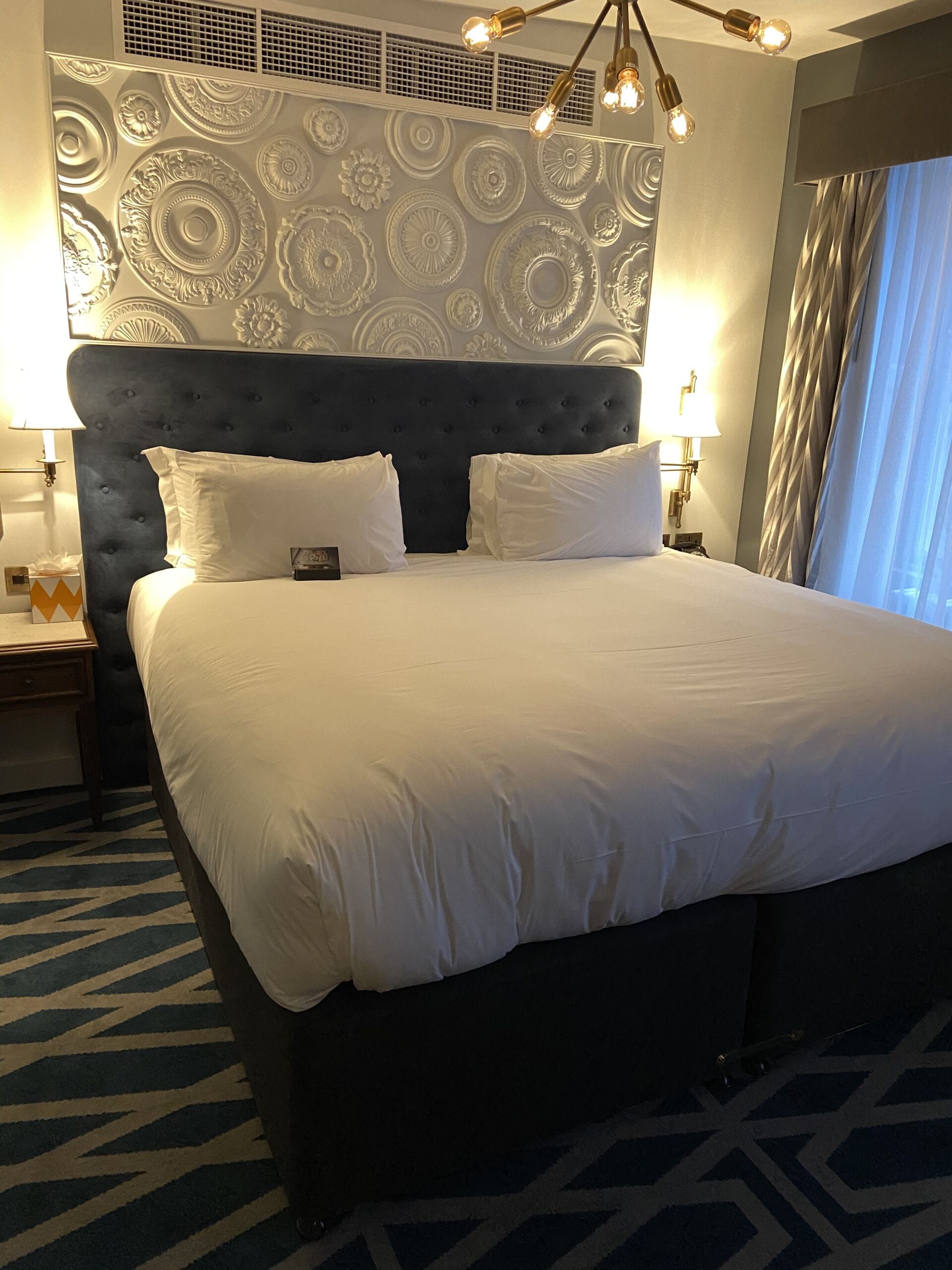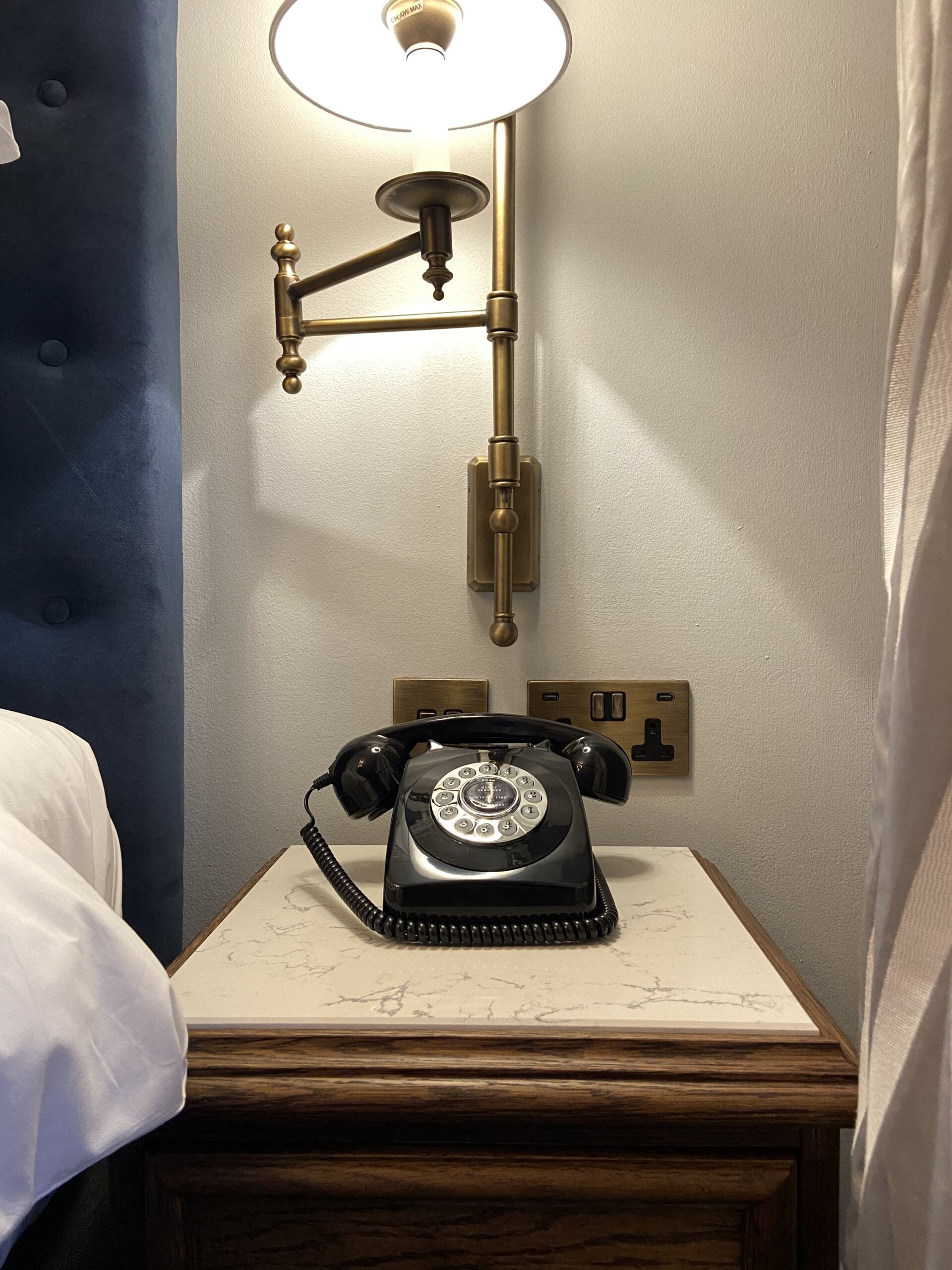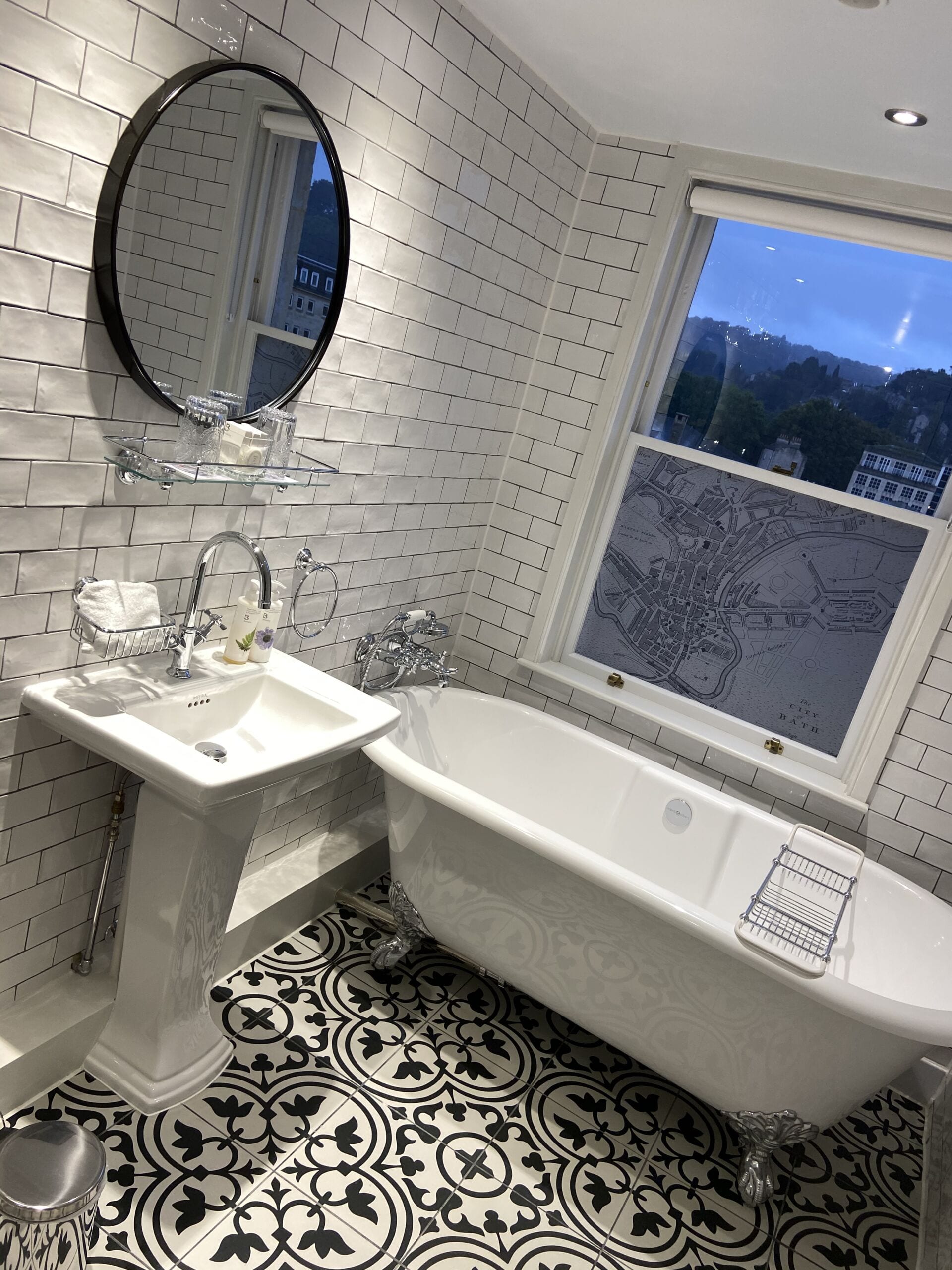 Getting to the room
Once checked in we made our way to the room. As you walk through the hotel the decor really starts to hit you. This is what I love! Sometimes staying in the chain hotels you really could be in any cities of the world. Not Hotel Indigo Bath. Pictures with Graffiti. Quirky lamps. Funky wallpaper. It's all there for you.
The helpful porter took us to our room to make sure that we found it ok. He pointed out that the hotel had just opened and indeed we might have been the very first guests to sleep in the room. How lovely!
Given this review is in the height of the COVID times it was great to see some of the precautions that the hotel had taken. All staff either behind screens, or with face-masks. Then there were sanitising stations all around the hotel in the main areas which was great to see.
Just outside the room was a bookcase. This is where the attention to detail is great. No fake books or books stuck to the wall just real books!
The Room
We were greeted with a nice welcome card and some chocolates - it's all the nice little touches on the large and high double bed! The room continued the mix of different styles. A old style plaster work was behind the bed, mixed with a modern dimmable light fitting. There was a "newnesss" smell about it - I think the porter was probably right!
There was a good sized TV, Desk for working at as well as 'reading" corner with a big wing-backed arm chair and footstool. A cupboard behind the door had your usual offering of Iron, Ironing Board, and a small fridge with drinks. If you were staying for more than a couple of nights the wardrobe would have been perfect size for storing those jackets.
Just off the bedroom was the bathroom. And just wow! A beautiful roll top bath, with a victorian style sink, period style flooring and traditional radiator. The modern twist was the large walk in shower with big rose shower head. A good big shower is a must for me!! I also loved that rather than just having plain frosted glass there was a historic map of Bath (still frosted) - really nice touch!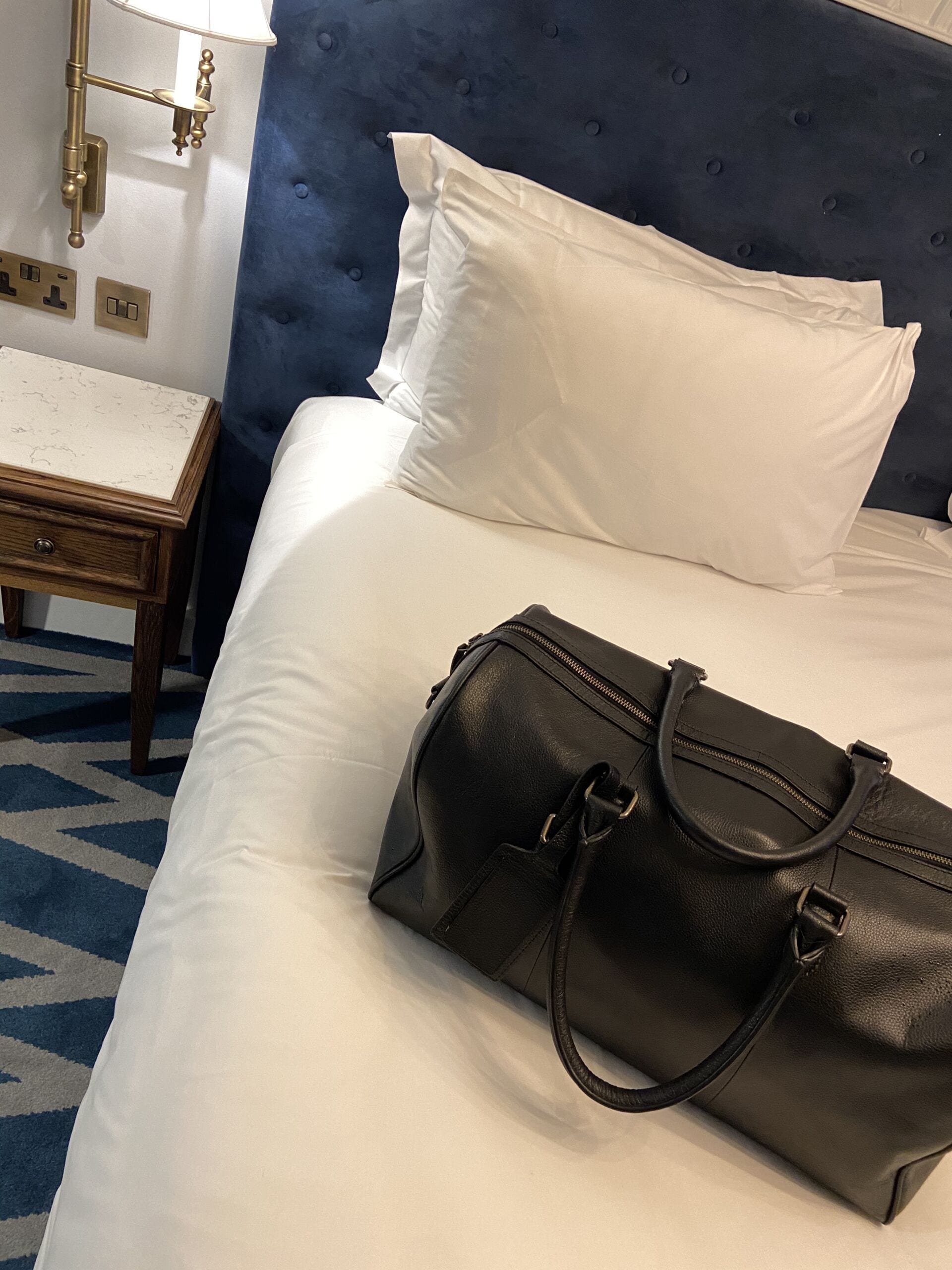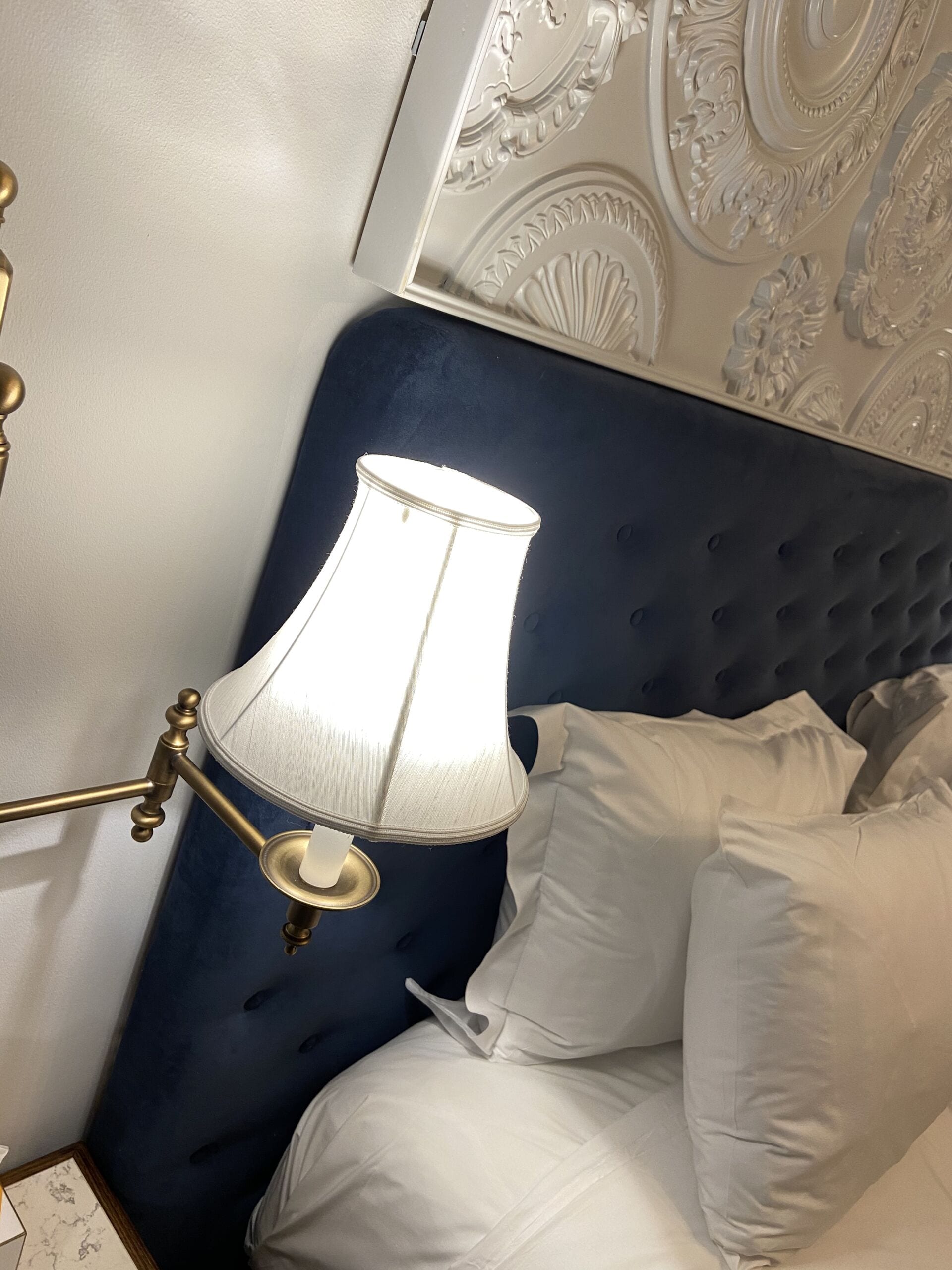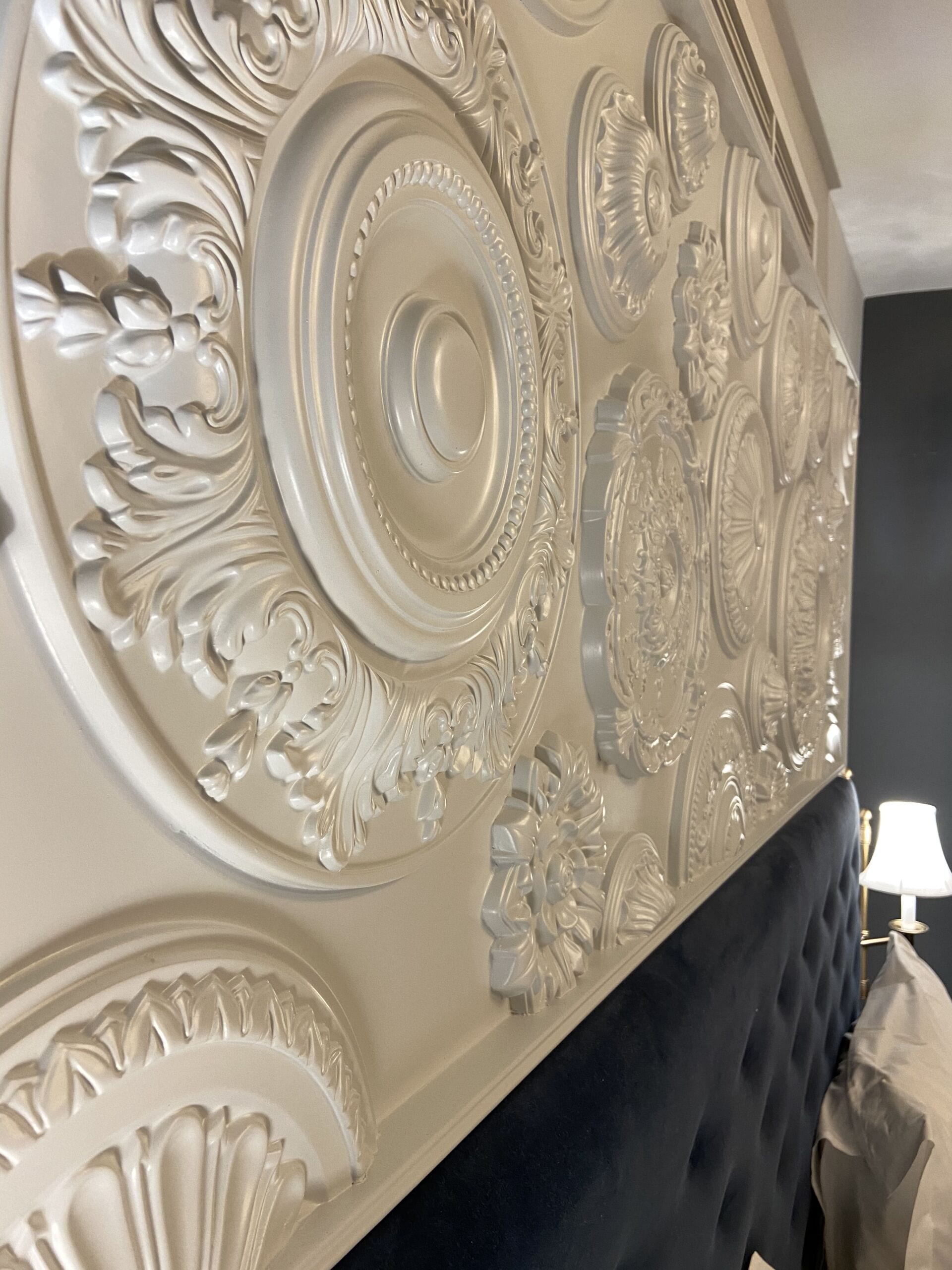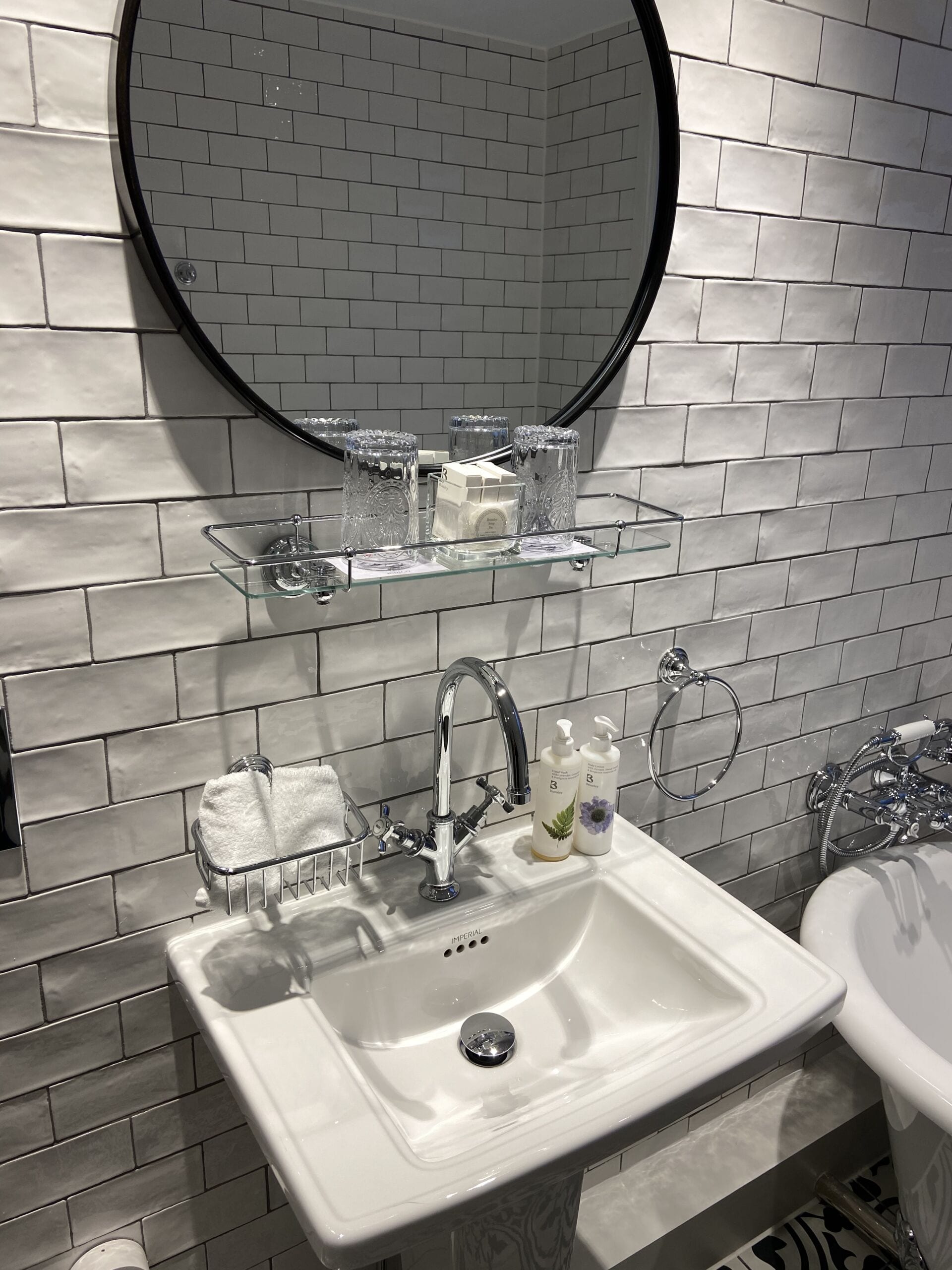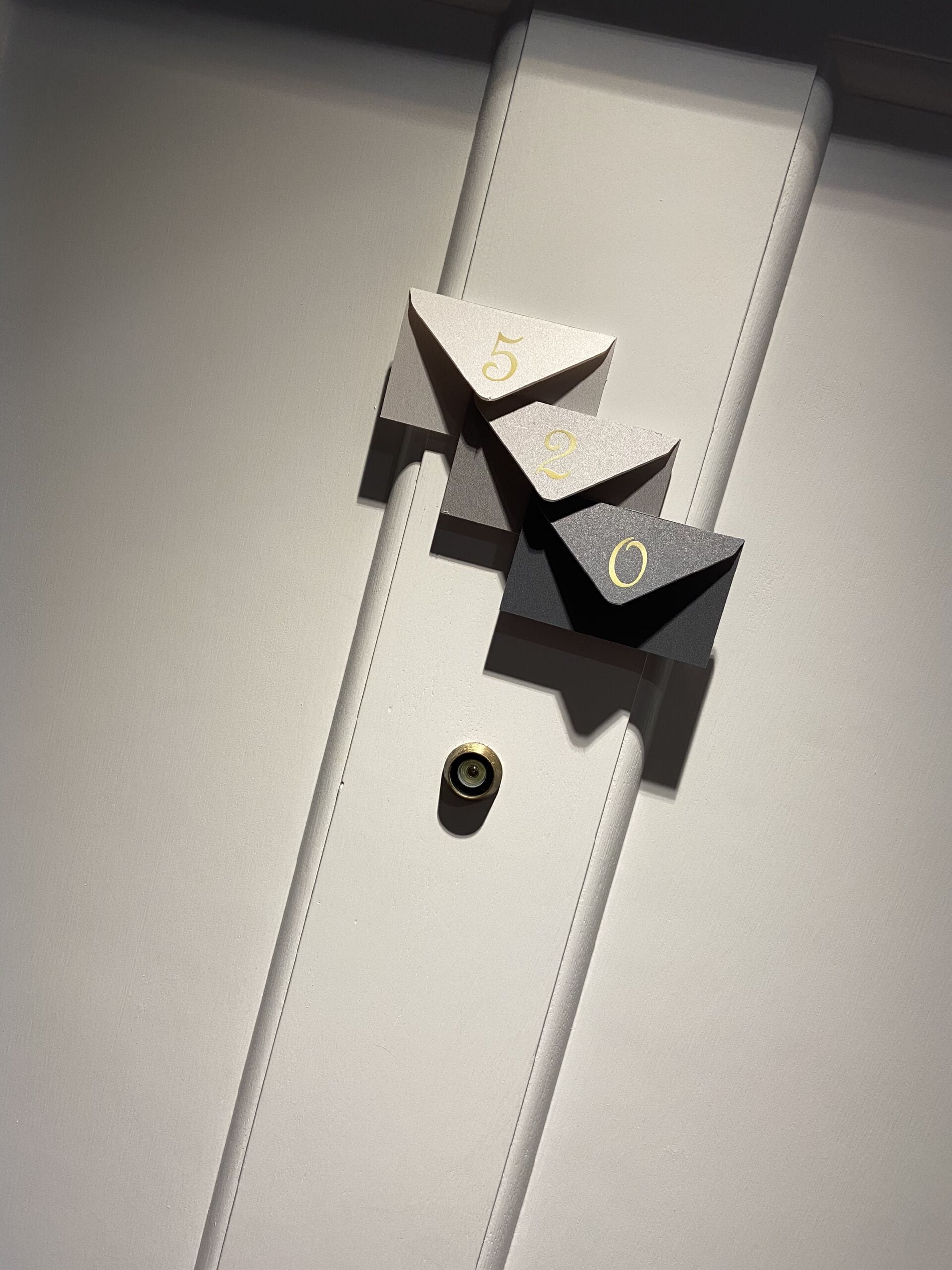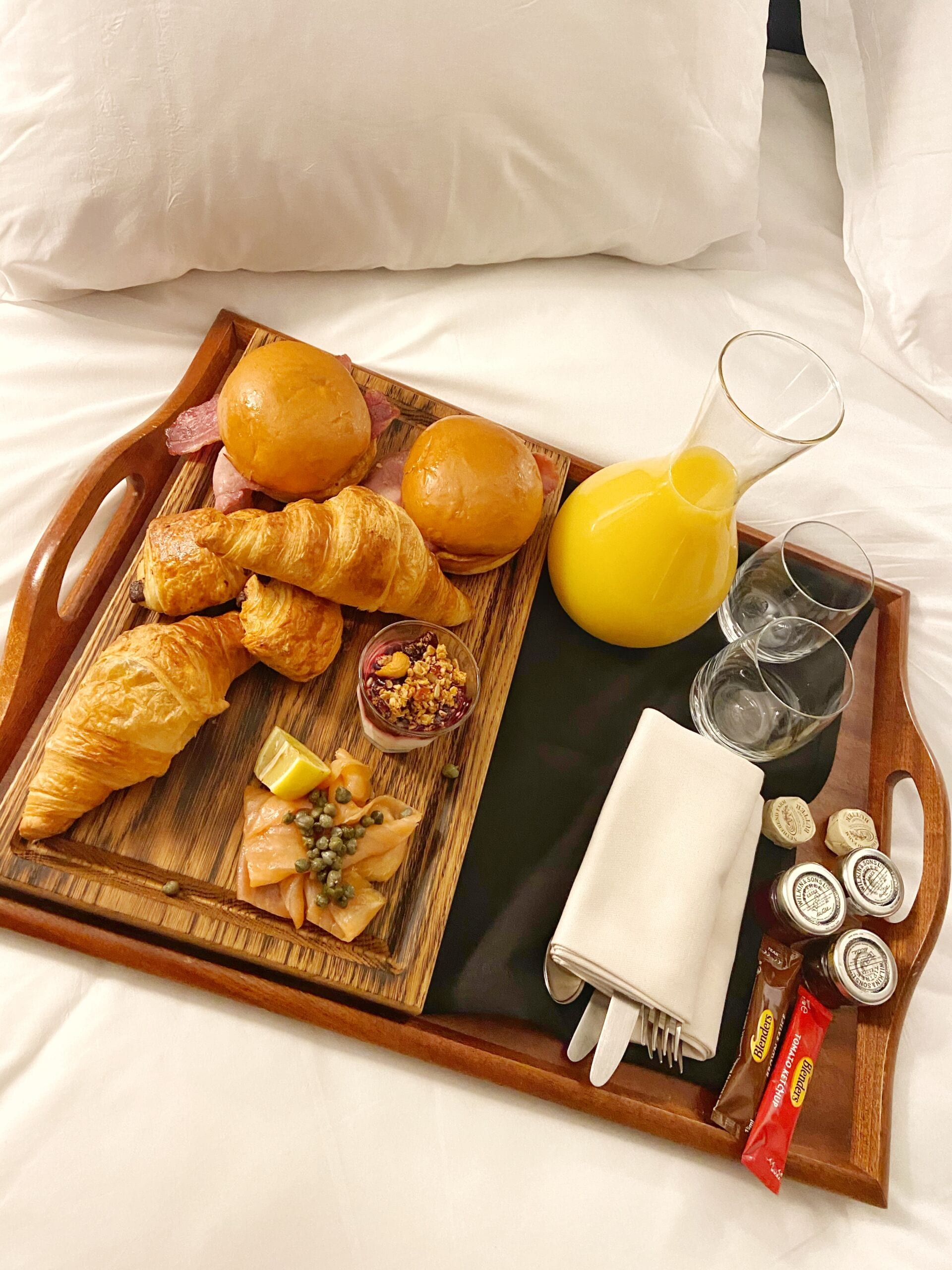 The Elder Restaurant
After a quick freshen up we made our way to The Elder restaurant. The restaurant is connected to the hotel (but is also open to non hotel guests). We were treated to a quiet table for 2. The styling that's around the hotel carries itself into the dinning experience.
I had a beautifully cooked 40 day aged sirloin & ale braised shin of heritage breed beef and Jo had the Bathurst Estate Fellow deer. The philosophy at the Elder is one of sustainability, with a focus on wild food, carefully harvested from land that has been managed for thousands of years. That comes through in the taste and the presentation of each plate served.
Paul who is the General Manager was knowledgeable and welcoming. Knowing the inside out of what they were serving up for us, the history and what the tastes that we were to expect - it gave it a real exclusive feel to the evening. Of course we left a space for desert both of us having a Caramelised pear mille-feuille - which was just yummy!
Even if you decide to not stay at the hotel - if you are in Bath you should certainly give the The Elder a visit regardless!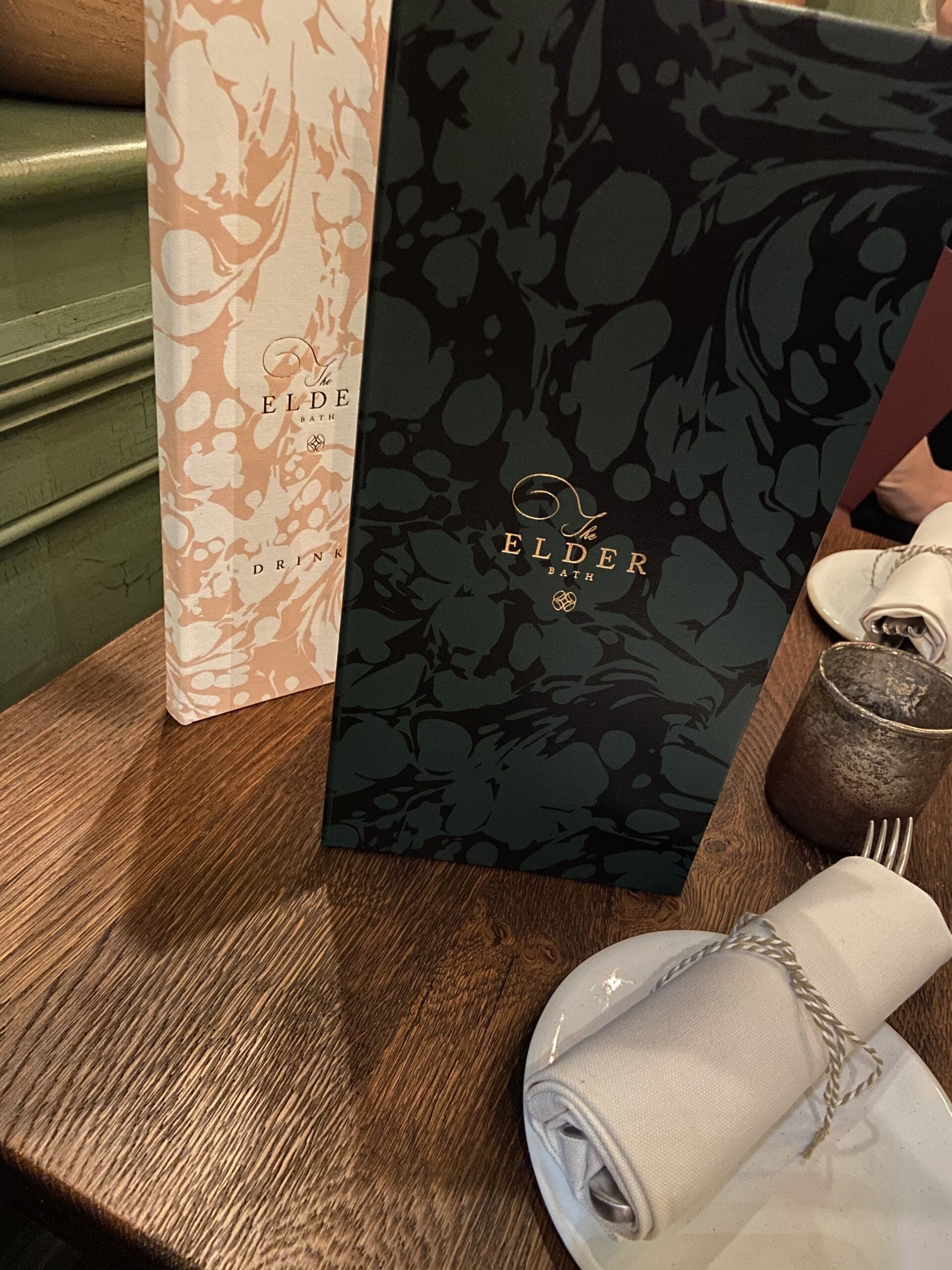 The next day
We made our way back to the room and got an excellent nights sleep. I was worried that apart from one night in Germany I've not spent a night away from home since COVID came. After a while all the traveling you get used to sleeping in different rooms and beds and you can sleep easier. My concern was that I was to used to home comforts! However the bed and room was so comfortable we slept great!
We had ordered breakfast in bed for the following morning - well it was a weekend away so why not?! The breakfast was duly delivered when requested. It had the same standard that we came to expect with the hotel and the restaurant the night before. Nicely presented and very tasty!
After getting up ready for the day we made our way to checkout and were greeted in the same way as we checked into the hotel. The staff couldn't have been more helpful, thanking us for our stay, and just checking that we had had a good time (which of course we had!) Although the rain outside was fairly awful, it couldn't dampen the wonderful time we had had at the Hotel Indigo Bath.
Summary
Review Date: October 2020
Hotel Address: Hotel Indigo Bath, 2-8 South Parade, Bath BA2 4AB
Wifi: Free, and good speed
Sockets by Bed: Yes (also with USB points)
Parking: No - parking across the street using either pay machines or MiPermit App
Shower: Was great!
Price: From about £200 per night
Official Star Rating: 4 Stars
TS Rating: 5 stars!
TS Comment:What can I say! Another case of a truly lovely hotel in a perfect location. Closely placed to the centre of Bath this hotel is the perfect twist of modern and classic design mixed together. The welcome was one of the best I've experienced and the customer service was first class. A great shower, really comfortable bed and tasty food from the restaurant both for dinner and breakfast topped of an excellent stay! Highly recommended!
More info: https://bath.hotelindigo.com/
Although the Hotel Indigo Bath gifted me the stay at the hotel, I take pride in any reviews or experience being true and honest representations of my personal views represented here. I believe this is key to maintaining a good and reputable website! If you have any further questions on this please don't hesitate to drop me an email.