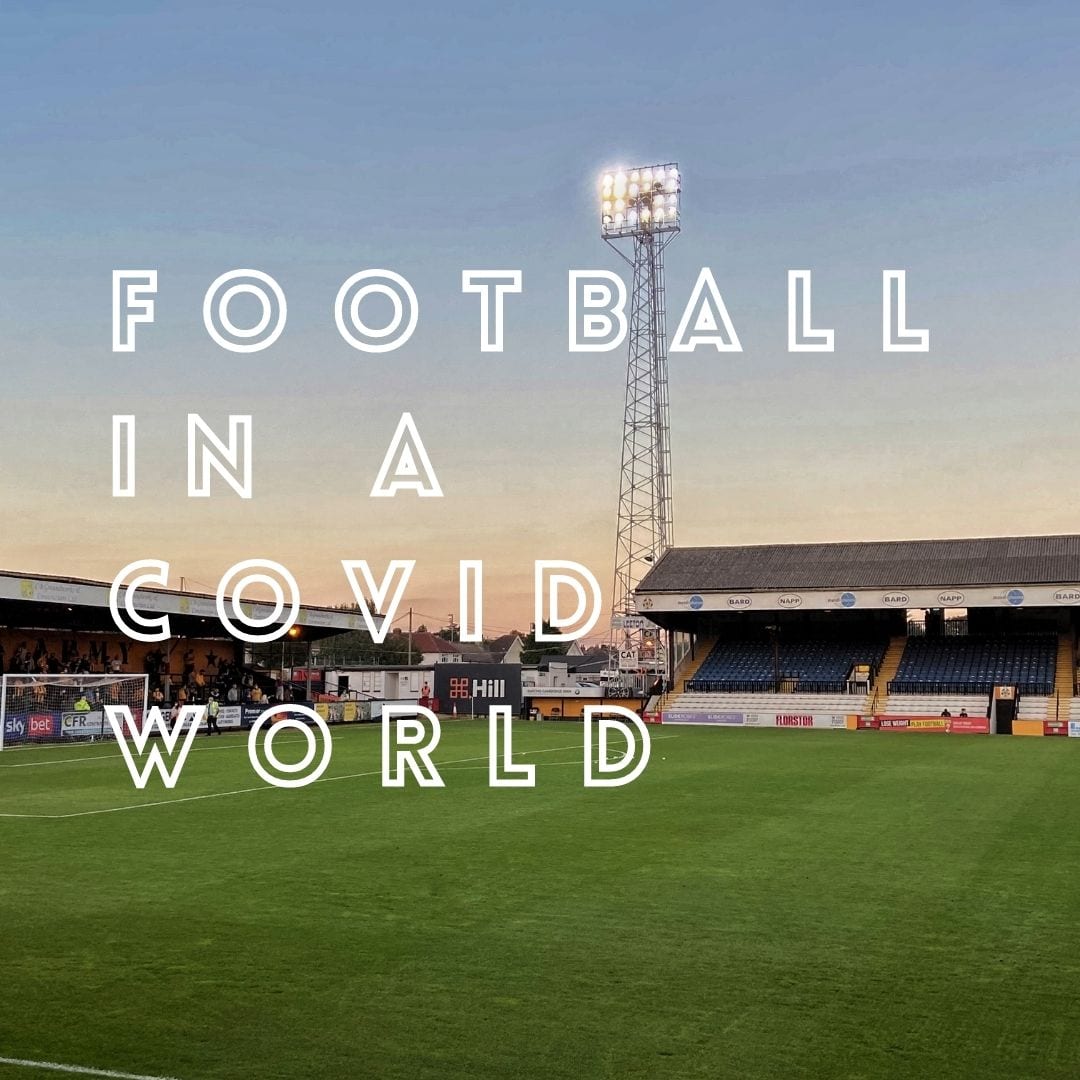 If you don't know I'm a massive football fan. Not the premiership. Not even one of the big European teams (well I do have a soft spot for Barcelona). No I'm a proud fan of Cambridge United. I saw my first game in 1990 when we played at Wembley and since then I've been hooked. We've had some great times (playing v Man Utd in the FA Cup a few years ago) We've had some fairly rough times as well such as going into administration and going into non league. Life as a lower league football supporter is never easy! How is Football in a COVID world though as a supporter?
Since the COVID shut down of the end of last season I've really missed football. Working a high pressure job at times the football is great release. I had already lost some of my 2020 goals due to the situation and with the addition of football missing it's meant the switch off hasn't been there and that's hard.
I'm a huge fan and supporter of the club. I'm the vice chair of the supporters panel. I work at the club on some match days in the hospitality areas. I just love the buzz of the win and the experience in the stadium. The more that the uncertainty of the return came about the more it played on my mind and didn't help with the overall mental state and well being.
Football returns!
The Club came back from the COVID break in August and plans were being put in place for the return of football "behind closed doors". There was a hope as fans and then from the club that we might get in the stadium at some point this season but that timing was unknown. It could have been October it could have been at some point in 2021. It all depended on how things changed in the world.
We then got wind that the club was helping the authorities about bringing back fans in a safe and controlled manner. We didn't know what this would mean for us or for the club. Obviously you hope that it means you might get to stand in the stadium and get back but you just don't know? Then all of a sudden we were made aware that we would be hosting two trial games! This was part of the help to authorities and a selection of fans would be let back in.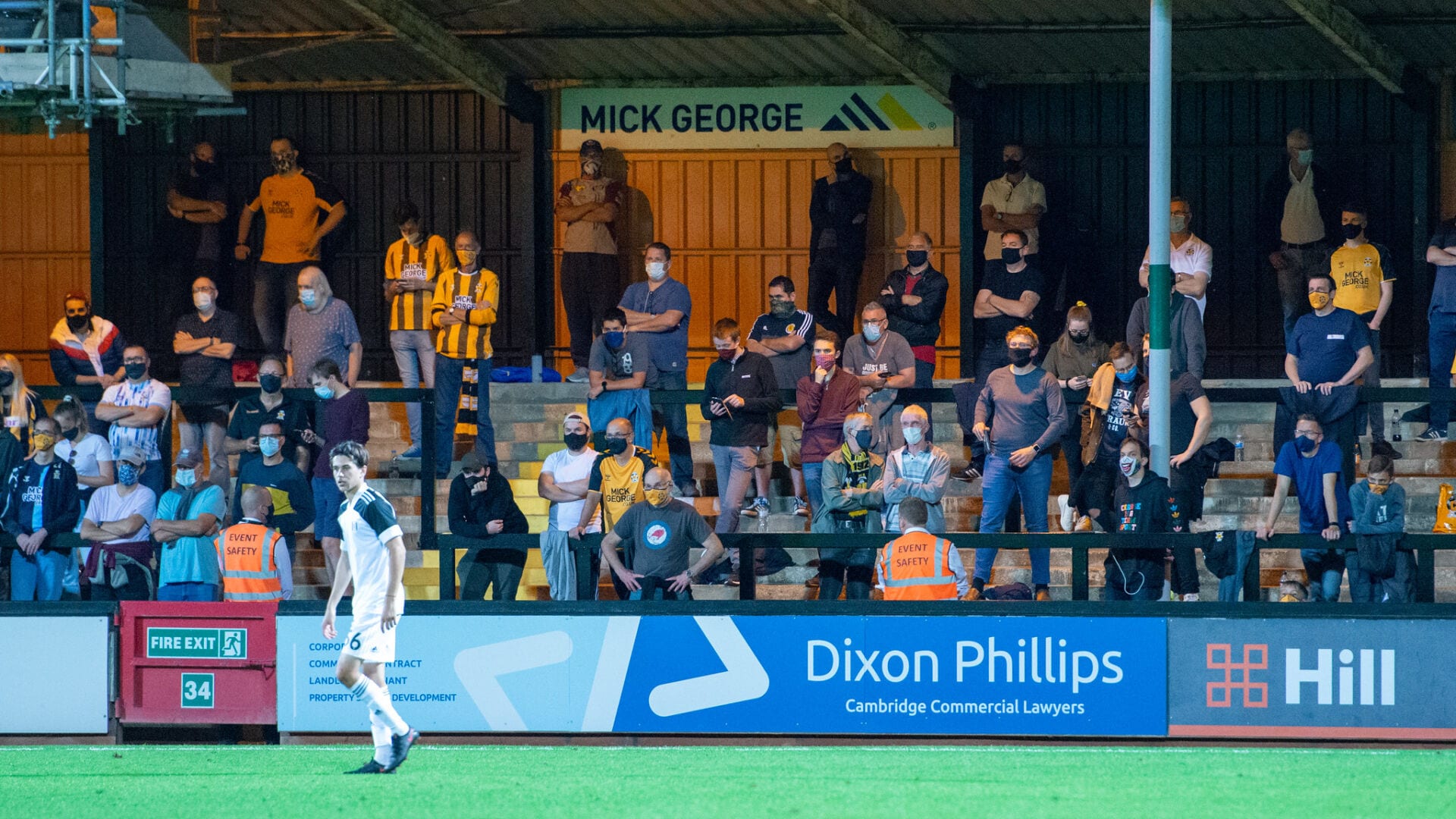 Football in a COVID world
So the day came on the 8th September when we were allowed to get back to the stadium! It was reduced numbers which was sad - but at least it was some fans.
I put the new shirt on (freshly bought from the on line club shop) and made my way to the ground. Usually I take it for granted - but like oh so many things now those things you thought were "normal" now feel special. This felt extra special!
The club sent out lots of messages about how we would have to behave in the new Football in a COVID world. This included things like:
No singing or chanting
Social distancing
Following red arrows through the stadium to maintain flows
Using portaloo's
Having temperature's checked
Wearing a mask
Getting to the ground
As you walked to the ground you started to see the Yellow shirts of supporters on the paths. Not the usual amounts but still that sea of yellow heading in the direction of the football club. As you got closer you started to try and recognise the faces behind the masks. Those familiar faces of stewards, fans who you see at the games were around just not quite sure how to handle it! You needed to keep social distance but you also wanted to go and say hi as we hadn't seen each other in months!
The staff and team of volunteer's at the club had done a huge amount of work at the ground to make everything safe and COVID friendly.
Up on entering the ground you had to have your temperature scanned. (I'm actually surprised we've not seen this more. I've had it at a couple of furniture stores when looking for new sofa's and at the game. I'm sure this would be helping things and the spread, but what do I know?!)
We had no paper tickets and it was all QR codes to be scanned. All the gate staff were protected behind plastic as you see in a lot of the shops. You were also asked a number of times about your health to ensure that at no point you were coming in feeling unwell.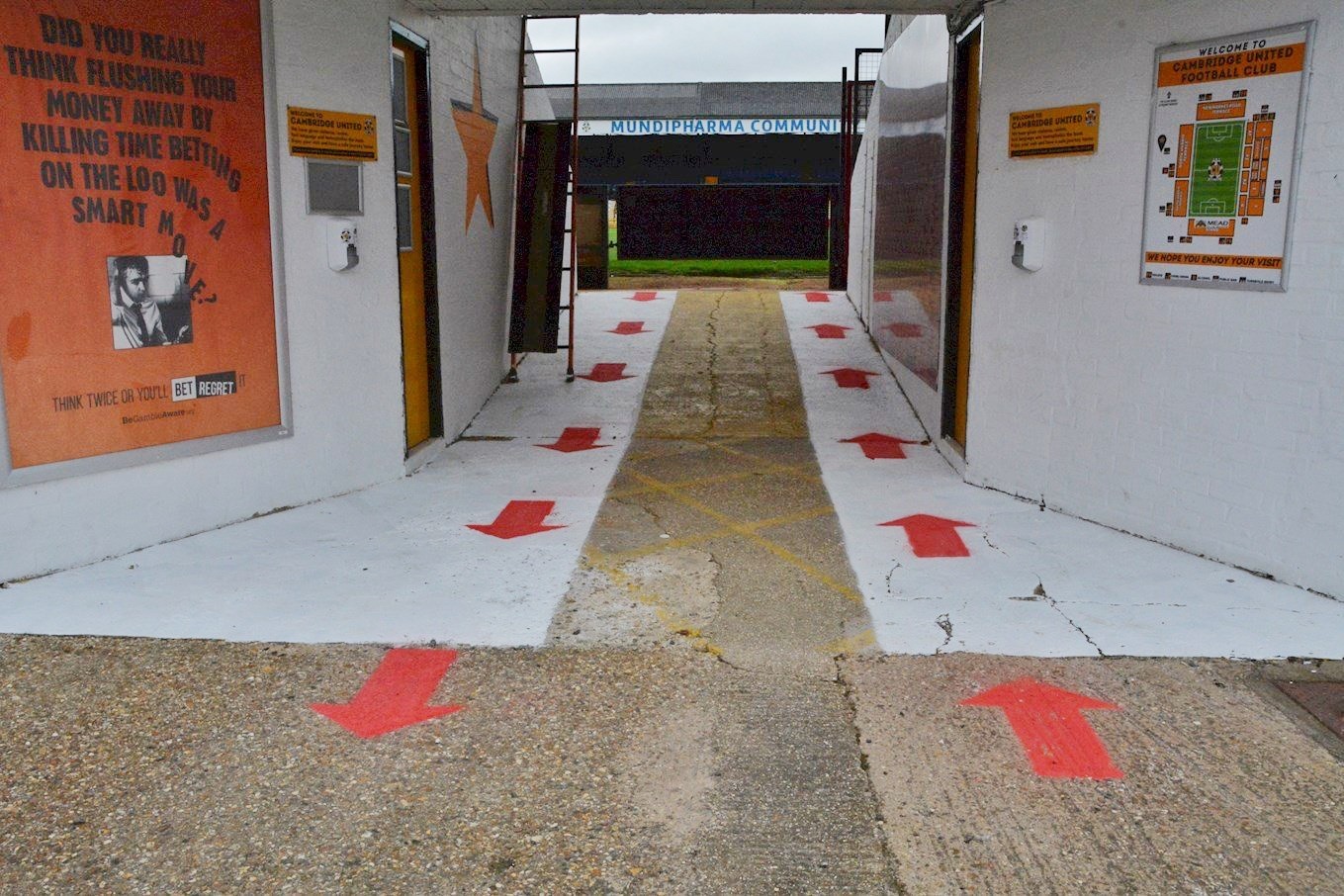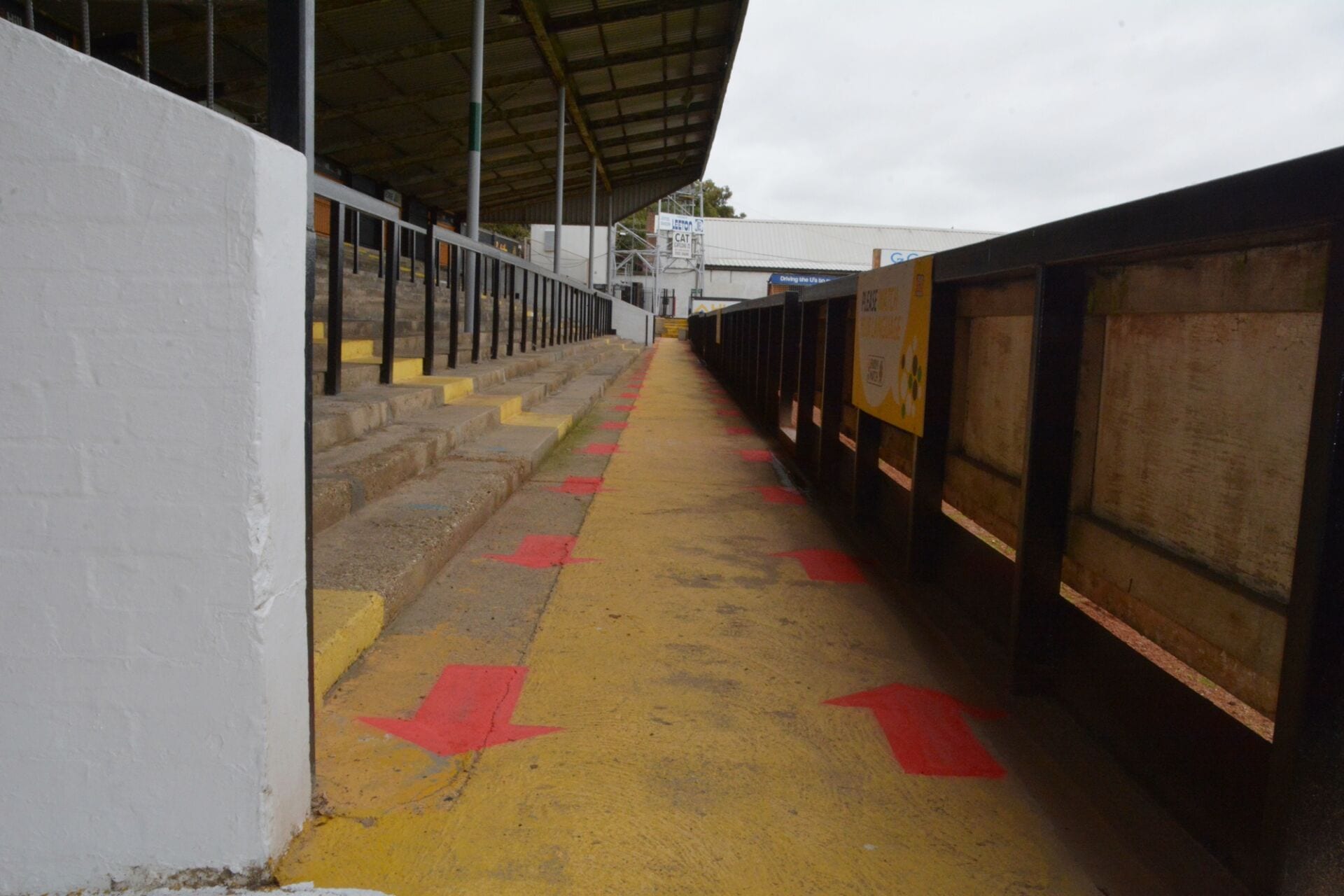 Inside the ground
Apart from the temperature check and the facemasks it didn't feel "that different".
Usually I sit in the main stand but as part of this test event with fans the main stand was closed, so I was back on the terraces. Once past the ticket booth we were then clearly directed to follow the "red arrows" around the ground and to ensure that we kept our distance from other fans. All the stewards and staff were helping all supporters with how to behave, and making sure we were in the right places to comply.
I followed my red arrow towards the terraces and found a nice gap to "socially distance". Football is such a social sport that doing this was hard but all supporters knew that it was important to prove that longer term that this was a safe environment.
Then it wasn't long before the teams came out. Not the usual way together but the visiting team (Fulham U21's first) and then Cambridge United team. None of the usual ceremonies of the hand shake lines - just the teams lining up at different ends of the pitch ready for the off.
The Match
The Match and the result didn't really matter. That's an odd thing I know to say as a fan as I know, but actually being back in the ground and seeing live football was tonight the more important element.
As soon as the match kicked off United started to play really well - and this is where things hit home. There was no noise apart from clapping. The stadium had become a polite theatre! Usually after every chance, or a close moment the crowd would start a chant or getting the noise up behind the team. Now it was just a clap. It was a really odd feeling! Even when we scored after 24 mins the initial cheer was replaced by applause..!
Half time came and then more social distancing. A trip to the portaloo's rather than the usual stadium toilets and more hand sanitiser. Usually Portaloo's are a downgrade to most toilets, although United's are great for stadiums there isn't a huge difference! Then back to find the spot that I had claimed in the first half.
The second half came and went. We got another goal and won the match 2-0 with a good solid performance. I don't want to fill the post with a match report but 2 wins from 2. I'm a happy supporter!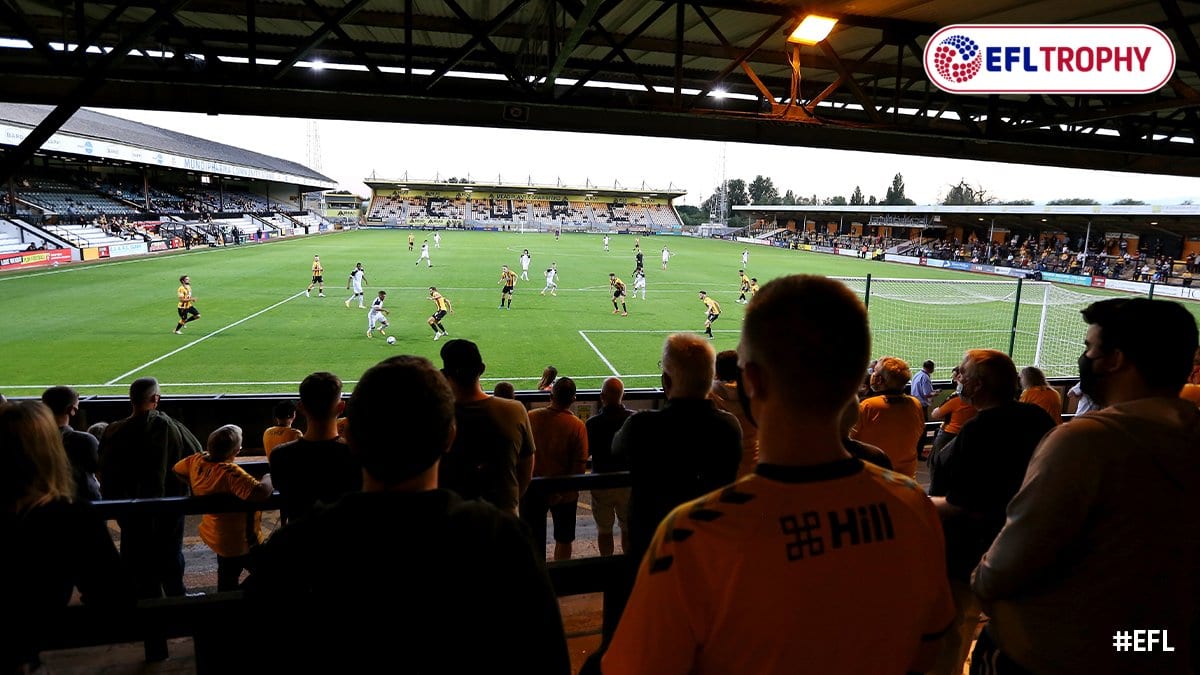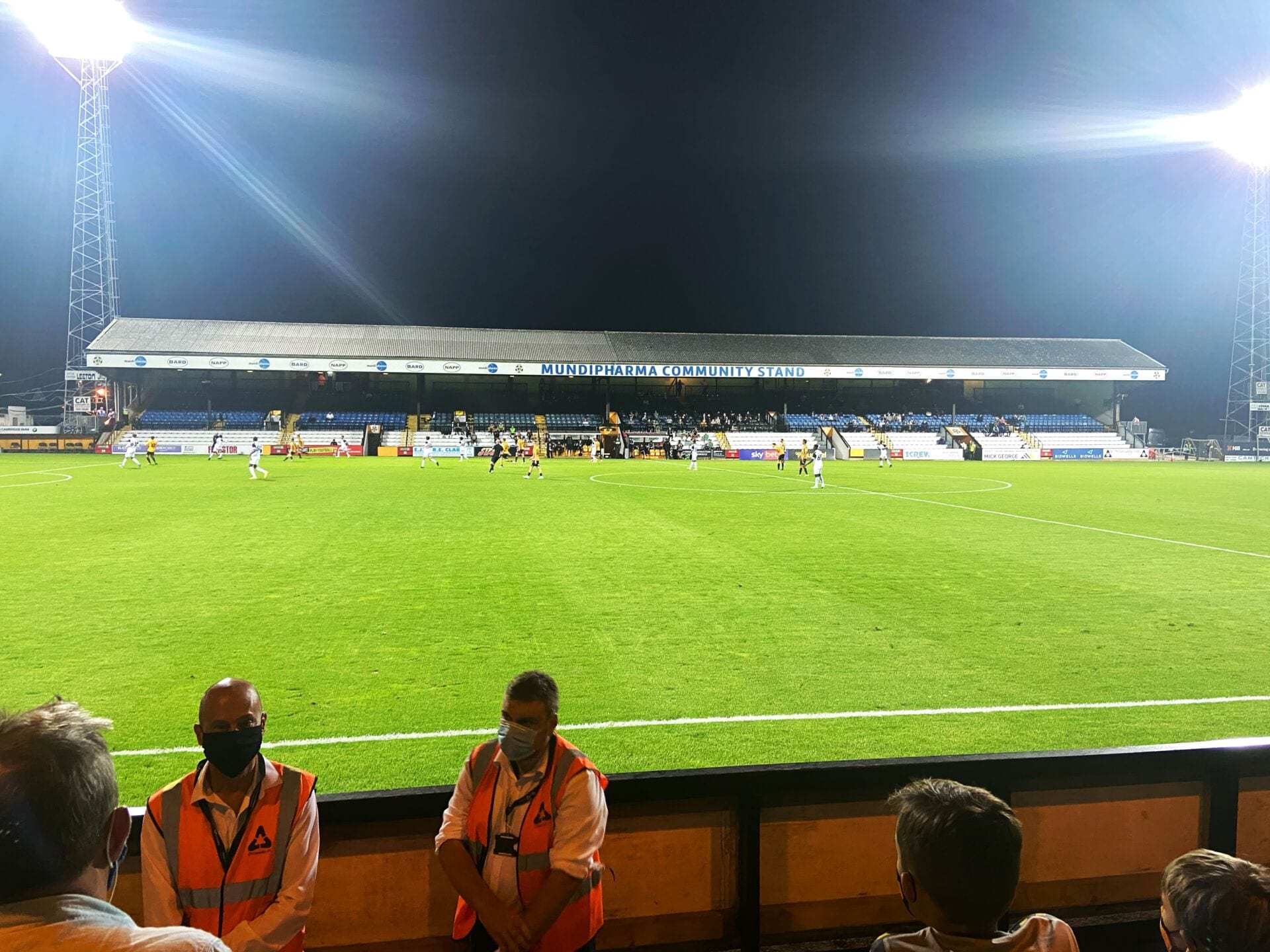 Post Match
After the final whistle we had to wait our turn and follow the helpful stewards who guided us out the stadium in a controlled manner. There would usually be lots of hustle and bustle especially after a win. However it was the opposite and felt almost like a funeral march in comparison to usual times. This was understandable in the present conditions.
As I made my way back to the car I felt it was an honour and privilege to have been at the match. I know there are hundred's of supporters up and down the land who would have wanted to see live football. However I also knew that this situation could change quickly (indeed the day after the match we've heard it might change again).
On reflection - what is Football in a COVID world like?
Is this how football in a COVID world is going to be going forward? There was nothing that I minded about the evening if that meant we could continue to watch football. We've all had to adapt and make changes in life. I've sort of got "used" to wearing masks. We've got used to social distancing. I would say I've got used to the hand sanitiser - but that would be a lie! So doing this in a football stadium isn't any different for me. I guess the only thing lacking was partly the atmosphere but perhaps we're now in a slightly more subdued stage in life than 9 months ago? Whilst chanting isn't allowed this is going to be the case - but there isn't much that we can do otherwise.
There were no away fans. This would be obviously the same for us at other stadiums as well. With Cambridge having a usual capacity of 8,000+ (but with regular 2,500-3,000 supporters) to have only 1,000 fans in the stadium it felt empty at times. It's also hard to know how you can balance this with bigger fan bases in other stadiums. How do Man United manage their sell out fan base?
Who knows these answers? For me on this night it was important to prove that Cambridge United could be trusted. Trusted to run such an trial for the football community. We just needed to prove that it is possible and then look to see how as football fans we need to adapt to the new life! It might not be the same. But it's live football and that's what matters in the end.
Are you a football fan? Are you looking to go back to live games? Let me know your thoughts in the comments section below.
(Photo credits through post either from myself or from the Club's own photographers)