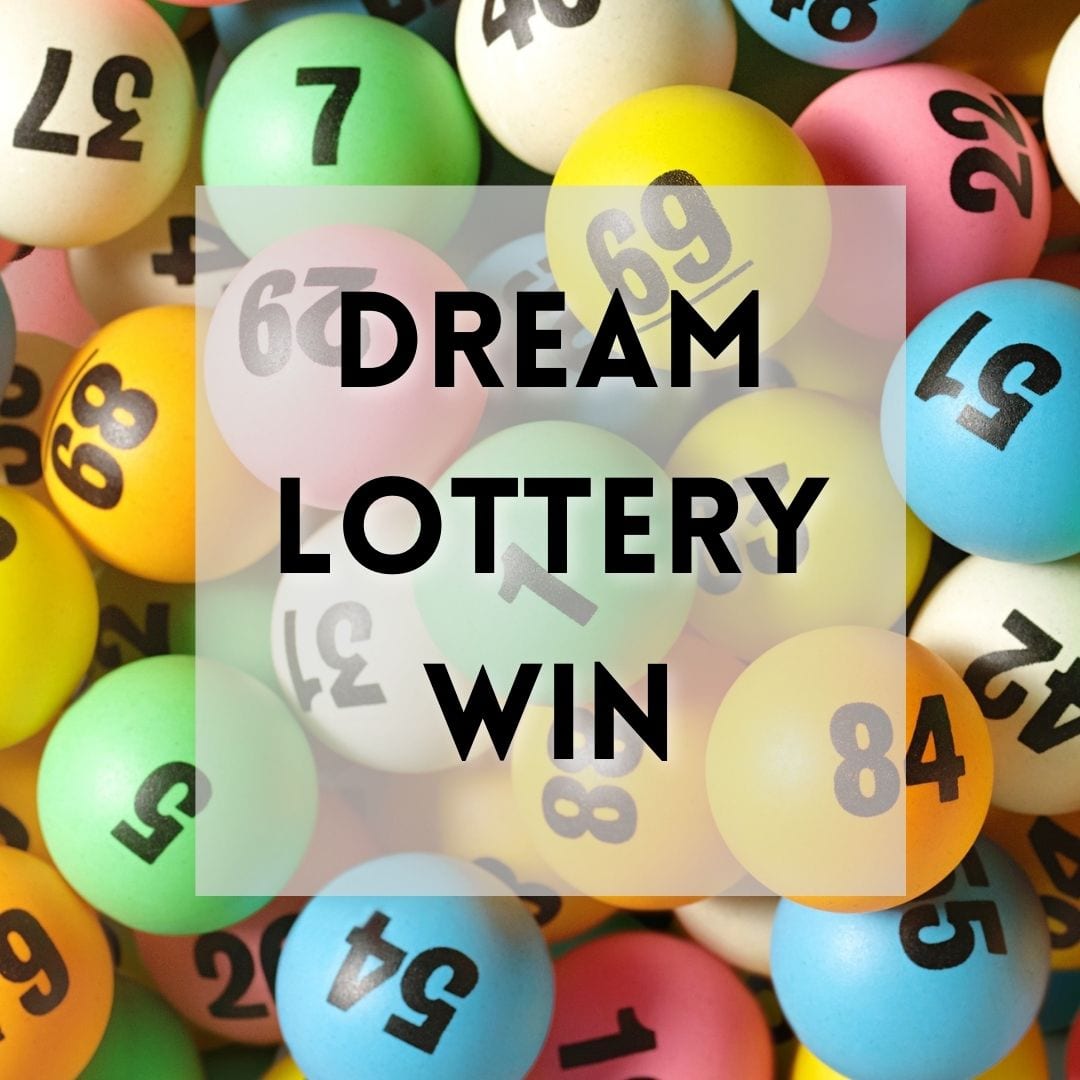 Big dreams
Have you ever sat there and dreamt about that big lottery win? The last few months have seen the Euromillions Jackpot hit around the £120million mark. That's proper life changing amounts of money that you could do so much with. It's not just a few thousand you might get at work for a bonus but something you could change your life for good with. Jo and I were in the car the other day thinking of what we would do with £120m dream lottery win.
The ironic side of things is that I don't often play the lottery. When it's only £10m I frankly don't bother. I know that's odd because £10m would change my life. But something doesn't make it worth while. I usually buy a ticket when it's over the £50m point thinking then it's worth it! The most I have ever won was about £100 about 20 years ago. Since then it's been the usual £2.60 that we all I am sure have won at some point. Of course it's nice but it's never going to make you rich!
You see so many people who have had their Dream lottery win and then blown it. Either then getting in with the wrong crowd or blowing it all end up bankrupt and back where they were only before the whole thing.
Personally how I deal with money I don't think that I would do that - whilst I would of course do a lot with it I think my personality would be as sensible as possible... So how would I spend my £125m dream lottery win!?
1. Put it in the bank - £35M
Right going to start with this first off. £35m goes into the bank. When I say bank I mean into somewhere it can't be touched. Somewhere which sets up trust funds for future. Somewhere where it continues to earn interest but yet it can't be touched. As I said at the top I don't think that I would be the person to go and blow it all but just to keep on top of it and if something went really wrong you should have that fall back... Boring of course but I think really sensible...
Also if you can find a good interest rate or lending rate of about 3% over the year you're going to have an interest return of £100k a year based on this sum of money in the bank. That's enough to keep most things going for a bit!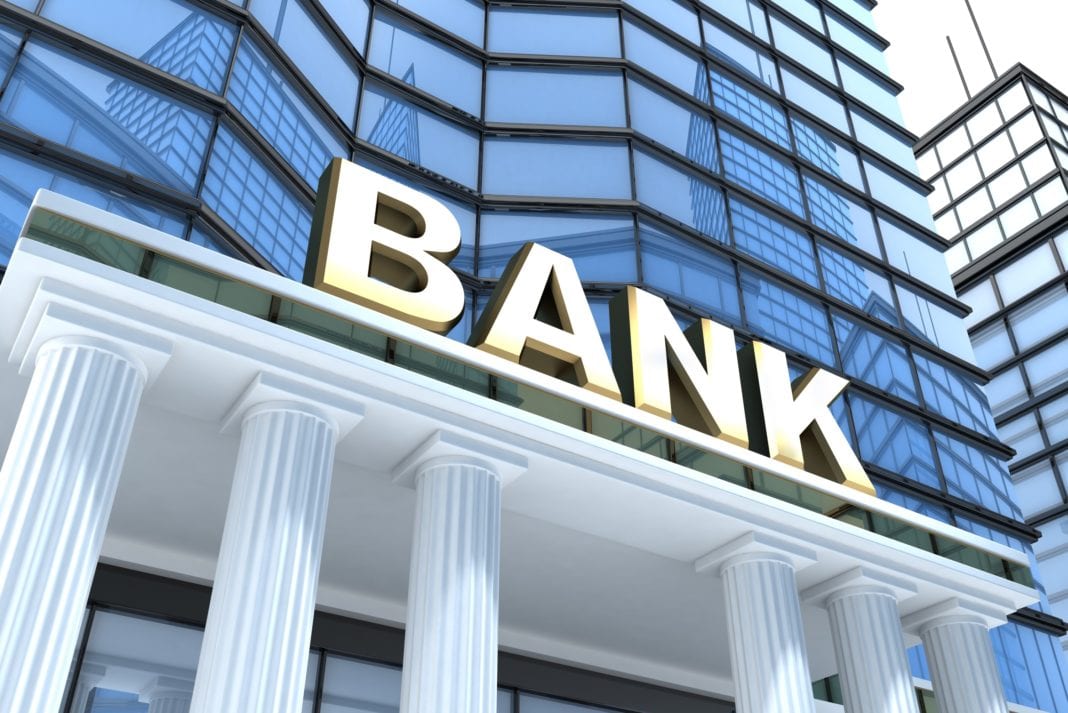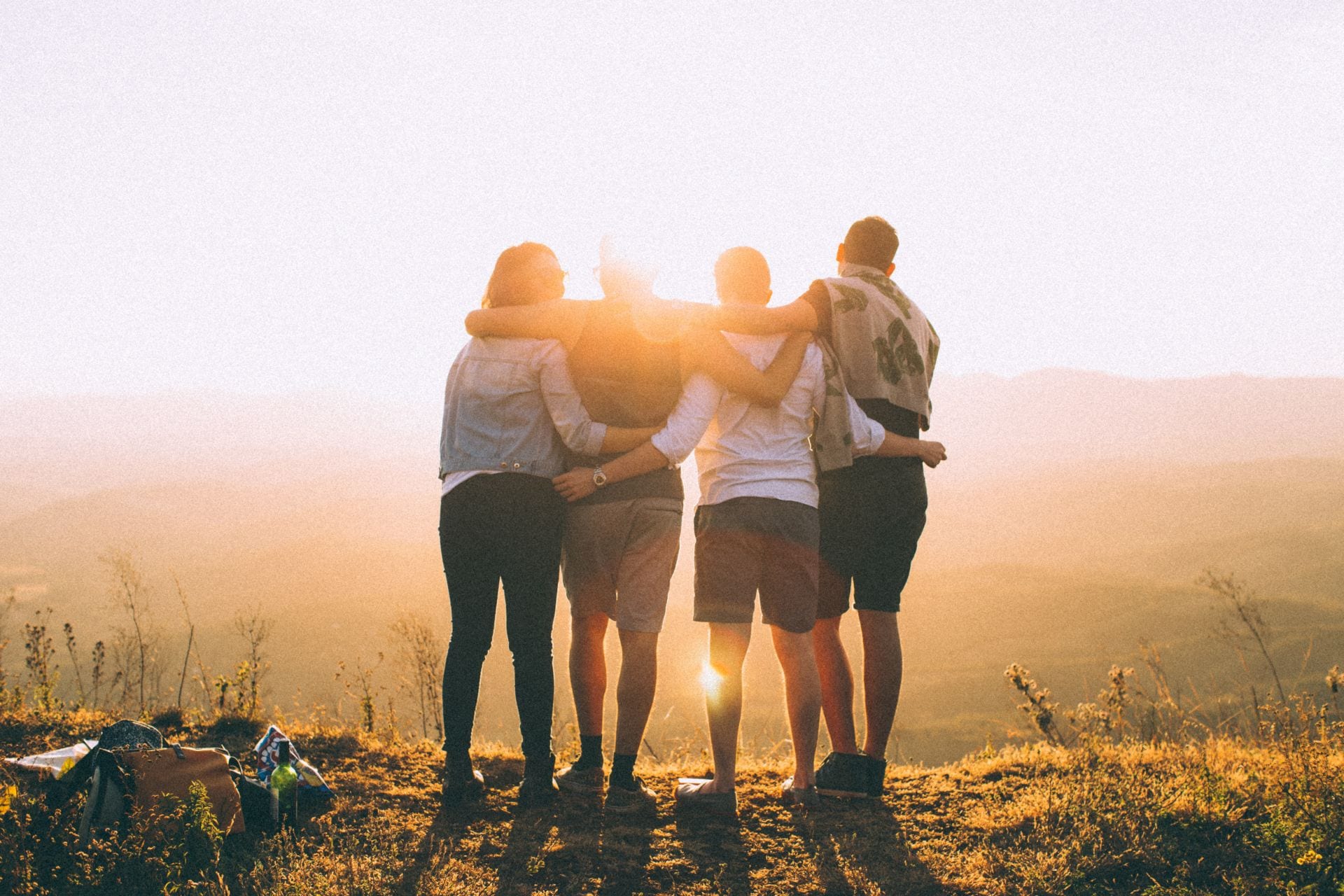 2. Family and Friends - £20M
The first people I would look after would be our family and friends. We would want to make sure that our family wouldn't want for anything. They mean everything to myself and Jo and we would want to make sure that they had that all they needed. Make sure they had the opportunities to not have any worries going forward. Of course that support wouldn't just stop at the first day of support but it's that initial support to help.
Likewise with friends. Some of them have businesses that with a little cash injection could benefit massively. I would want to make sure that they are supported and helped as needed. Again it might be an initial cash injection but where possible it would be on going to help them move forward in what they are trying to do!
3. Car Collection - £5M
So if you have read my post about what cars are in my dream garage, you'll know that I'm a massive car fan. There is a good few million of cars in that post alone. I would certainly wanting to be ticking off all the cars that are on that list... However I would want to start building up my own collection of classic cars, and older Formula 1 cars. I would want to build a nice show garage for them so that I can see them and also take them out when possible.
I don't ever believe that cars should just sit there to be looked at. They need to be out and being used and for sure that I would want to make sure that's what I was doing! Would have to make sure there are some iconic cars in there that I've always admired and wanted.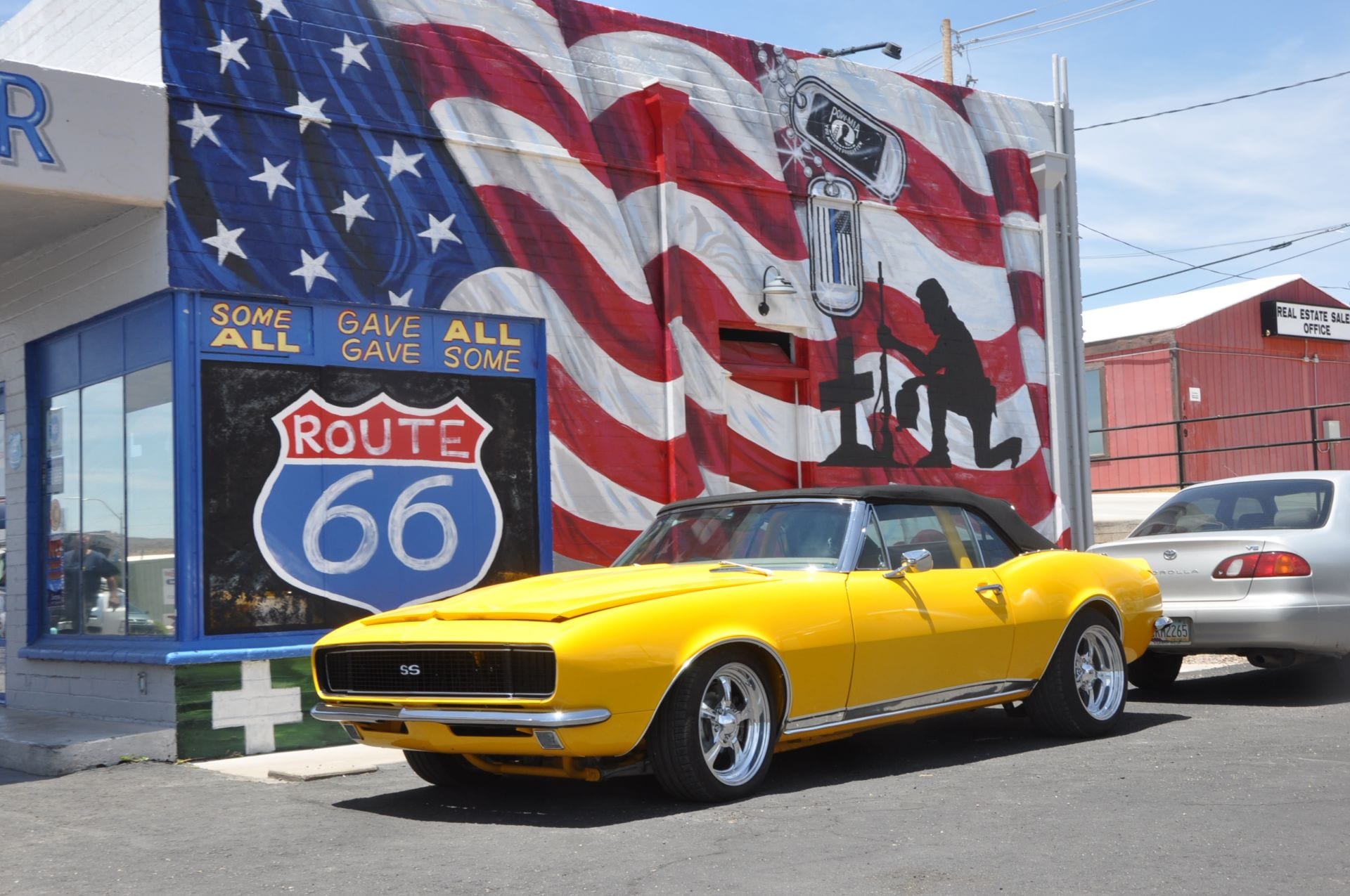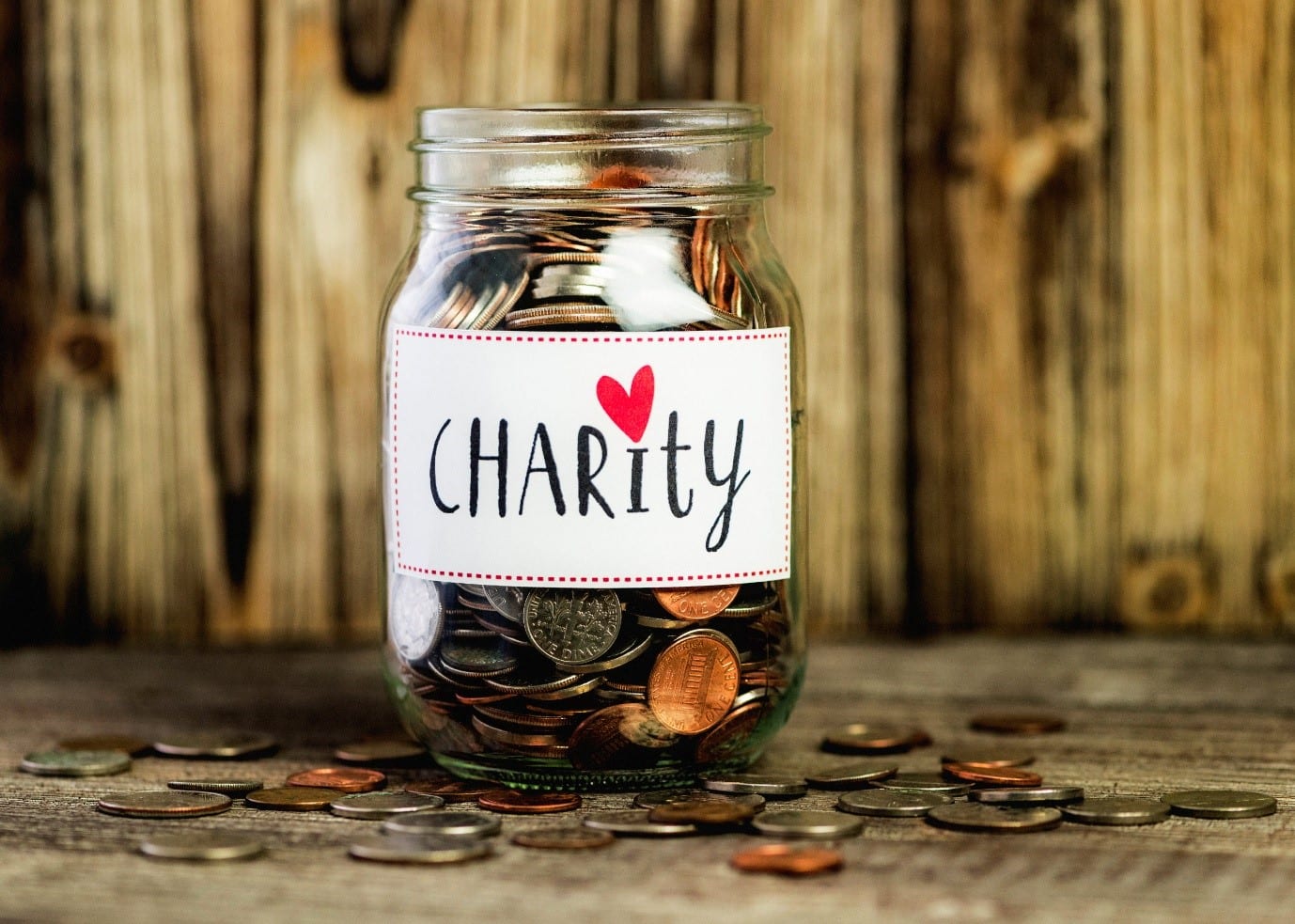 4. Charity - £10M
This one is so important to me. After my Friends and family pot. Whilst there are so many good things that could benefit from the money I would also want to work on a number of initiatives as well. I would want to set up charities to help kids get into theatre and work in the industry. I was very lucky with the breaks that I had but I know others aren't. I would love to see kids from under privileged have that chance.
I would also want to help youths on start up businesses. It's difficult to get money to run projects and start your dreams. It would be great to feel that my dream lottery win could help others in this way.
5. Cambridge United - £10M
Ah this is where its fun. I'm a massive supporter of Cambridge United. Have been for years and years. My first match was 1990 and I've been a season ticket holder for nearly 20 years now. At the time of writing we're having a great season and showing all the signs that we might go up! As a club we lose a lot of money each year. Putting support and funding into the club would be a real passion for me.
Some supporters who had their dream lottery win would put all the money in to the club. This is where I differ and wouldn't at the start. I would want to make sure that the club was sustainable, and could grow at the right rate and properly. Would be far too easy to do a Gretna FC and go boom and bust... If you built something sustainable then longer term the club would be in a better place.
I also would never want to see Cambridge United in the Premier League. Again some fans might disagree with me here but I think we would lose something about the club being there. Also even with lottery win £125m isn't going to be enough to challenge the premier league big spenders!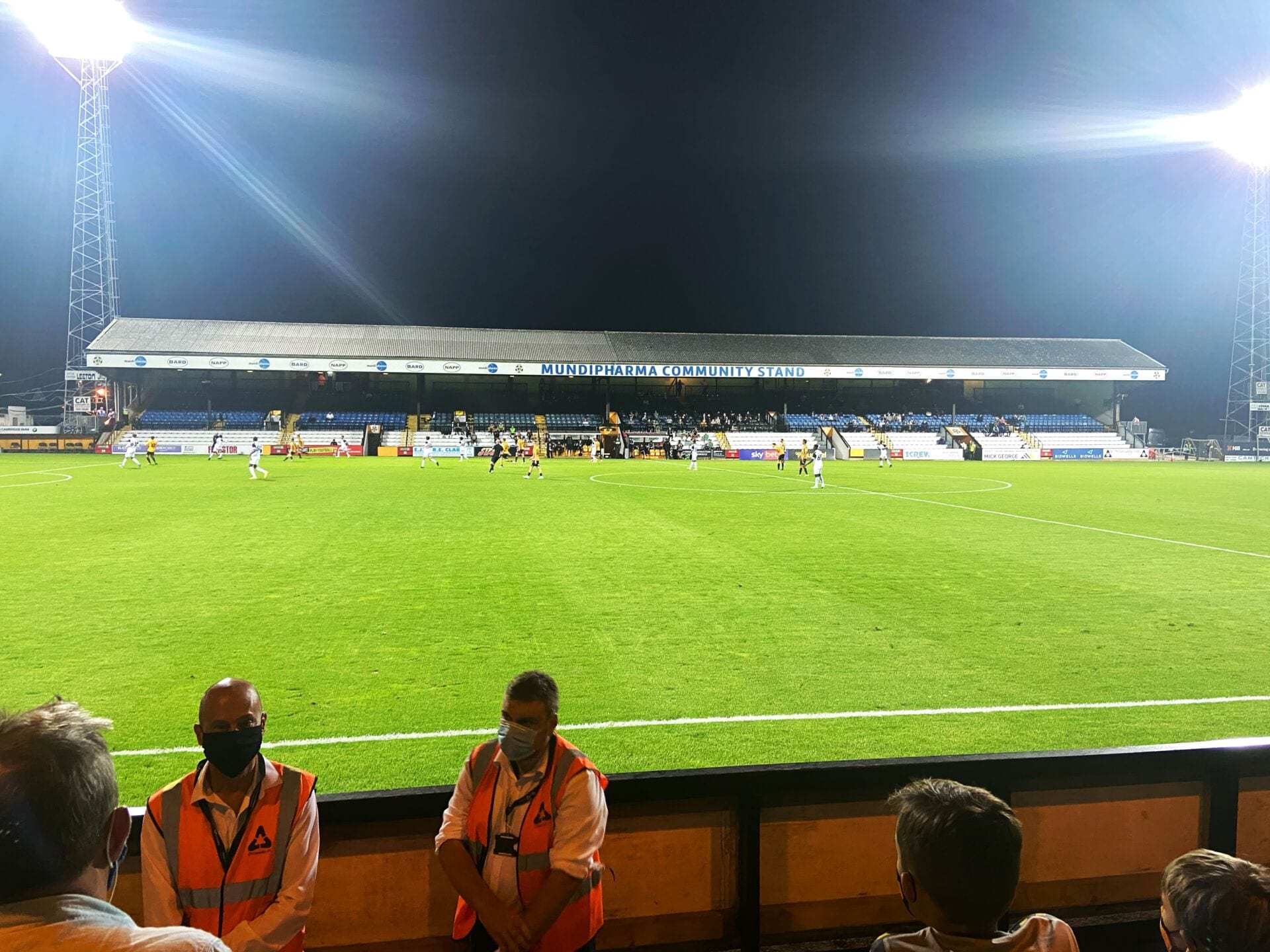 6. Motor Sports Team - £5M
As a kid I wanted to run a Formula 1 team. Whilst this has never happened my desire for Formula 1 and motorsport as a whole has never changed. Formula 1 though now is so out of reach for the "average Joe" there are a number of other motor sports series that are more affordable that I would like to run teams in. Of course once the teams are set up the spending would need to be backed up with sponsorship!
First would be in the BTCC (British Touring Car Championship). Jo and I go regularly to the races and really enjoy watching the sport. Whilst I know that it's not cheap to run a team the money that I would put in would start the team up and provide enough funding for the team to get to into the midfield.
I would also love to run some cars in the Indycar championship. Having been to the Indy 500 the speed and the excitement was amazing. To be a team owner at that event would be something really special.
You'll have noted I've not said I wanted to drive... I don't have that talent at these levels but I would find time to drive something around a race track!
7. Homes - £20M
So "homes" is split into a few sections. The first spend of the dream lottery win would be a nice place for us to move too. We love our house where we are but it would be great to get a house with some more space and especially more outdoor space than we have now. I wouldn't want to buy something stupid big though. At the moment it's just us 2 and even if we have kids who needs a 15 bedroom home! I also wouldn't want to leave the area where we are. I've always dreamed of designing my own grand designs house!
Then the next bit would be for some houses in other parts of the world. If I've got a team over in the USA in Indycar we would need somewhere over there. Where exactly I don't know. After our Route 66 trip we fell in love with so many parts of the country. Back in Europe I love the island of Corsica. Such a stunning location and backdrop for a house up in the hills!
The final part of the houses fund would be in property development and investment. I've always wanted to do this and have a bunch of property deals on the go. So would look to do redevelopments around the UK and turn these into rental properties. With the whole property investment I've got to find ways of keeping me busy and also making sure that the money from the dream lottery win can continue to grow!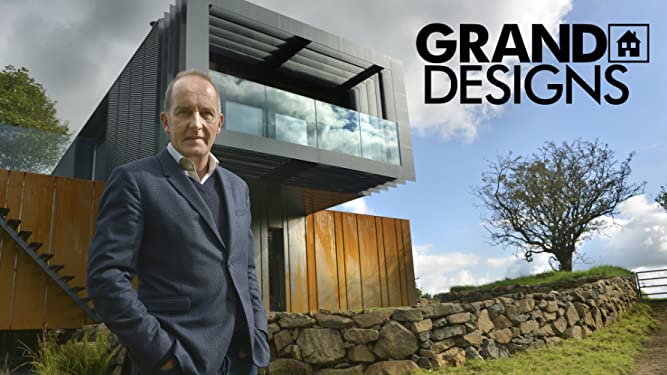 8. Business Investment - £16M
Much like the Motor Sport and the property investment, investing in Business is key to all of this. I don't want to blow that money and not have anything left. I want to make sure that I can continue to support our families and also support others so that they can better their lives. I want to continue to fund the charities and other activities.
Also it's not in my nature to just sit back and put my feat up. I'm a workaholic and love what I do. Although of course I wouldn't probably stay in the job that I'm doing now I would need to keep chasing and working hard. Even if that's from other parts of the world I've got to keep going!
I would really like to support start ups that might have the need for some support in the right area. I'm also a big fan of "The Profit" which is a show where the businessman Marcus Lemonis goes into failing small businesses and turns them around for a share in the profits. That would be fun projects to entertain.
What else would I get involved in? Who knows!?
9. Old Aircraft - £2.5M
There is something iconic about the Spitfire - probably World War 2's aircraft most iconic aircraft. Ever since my Dad took me down to Duxford as a small kid the plane has mesmerised me. As my 40th birthday gift I got contributions to flying in a two seater. Once COVID is through - we'll make that dream a reality.
How amazing though would it be to own one of these machines? Of course I'm never going to fly one, as I don't and won't get a pilots licence. But just that sound of the engine flying above in the sky knowing it's yours... For me that would be incredible.
Their prices aren't cheap though so £2.5m is probably just about enough....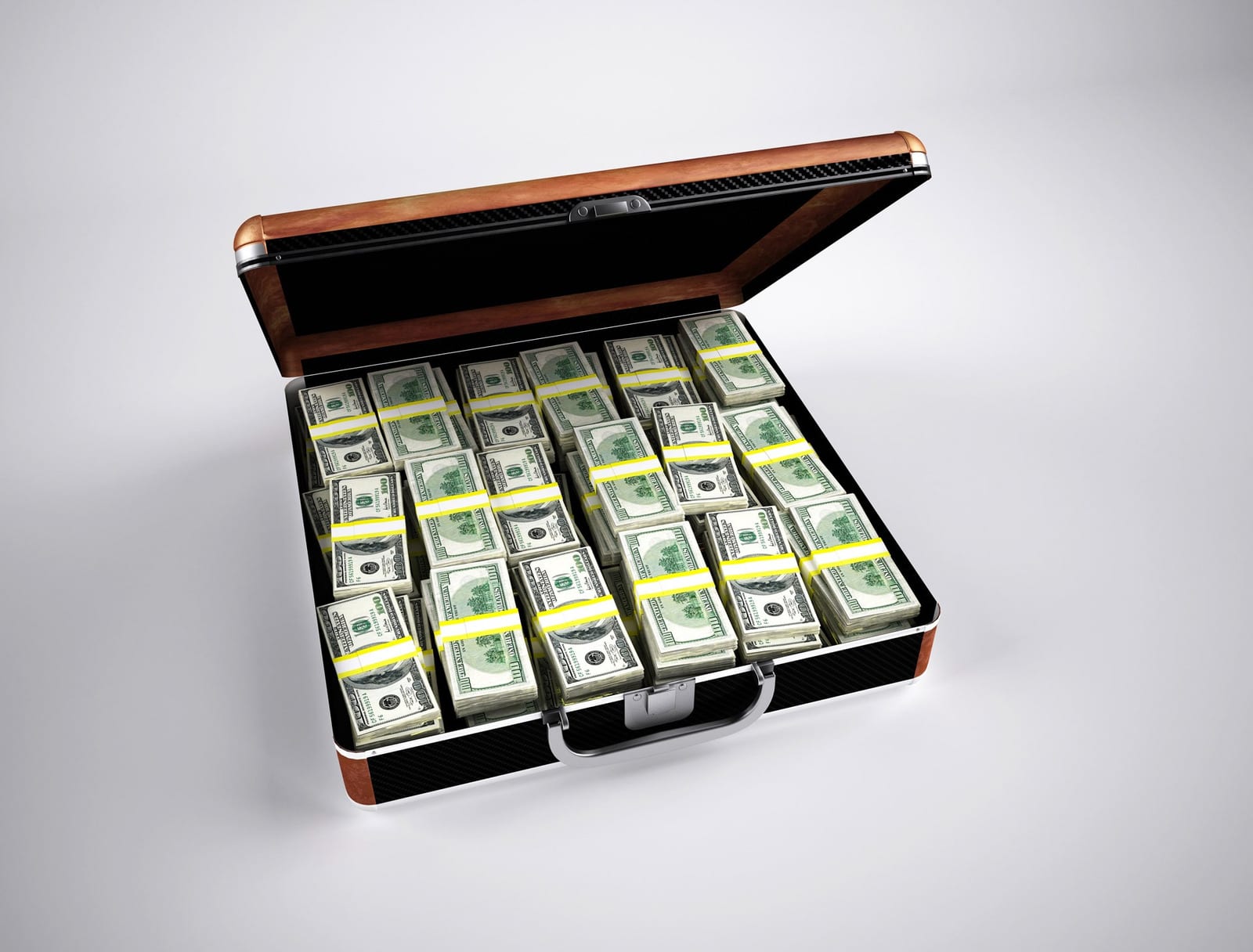 10. Spending Money - £1M
Spending Money feels an odd title when that's what we've been doing as we've been going through this! However what do I mean by spending money? I mean having a pot of money to do things on a day to day basis. Of course for me this means a trip to Ted Baker as anyone who's read this blog for a while will know what a fan I am of the brand! We would want to update the wardrobe, we would want to do various things that don't fall into any category here.
I have always wanted a huge TV. Jo I know would love a nice big hot tub in our new house... the list goes on!
11. Holiday fund - £400k
Holiday fund is again a little odd to put this separately but there are a whole lot of places and things that I want to see in the world. Of course in this world we're now doing this in style!
I would love to go to the Burj Al Arab Jumeirah - in theory the worlds only 7 star hotel. Living in that luxury would be incredible. A holiday in the iconic Maldives and probably Fiji as well would be restful and get some time to spend enjoying a break in the over water villas. Seeing the Rio Carnival is another on the list, as well as spending a good amount of time travelling around Asia. Some of the lesser known places I would like to visit can be found in this blog post but would definitely head towards North Korea, Chernobyl and Cuba straight away!
After our Route 66 trip we would love to do that again and then also love to the Pacific Coast highway as well.
So much to see and do in the world!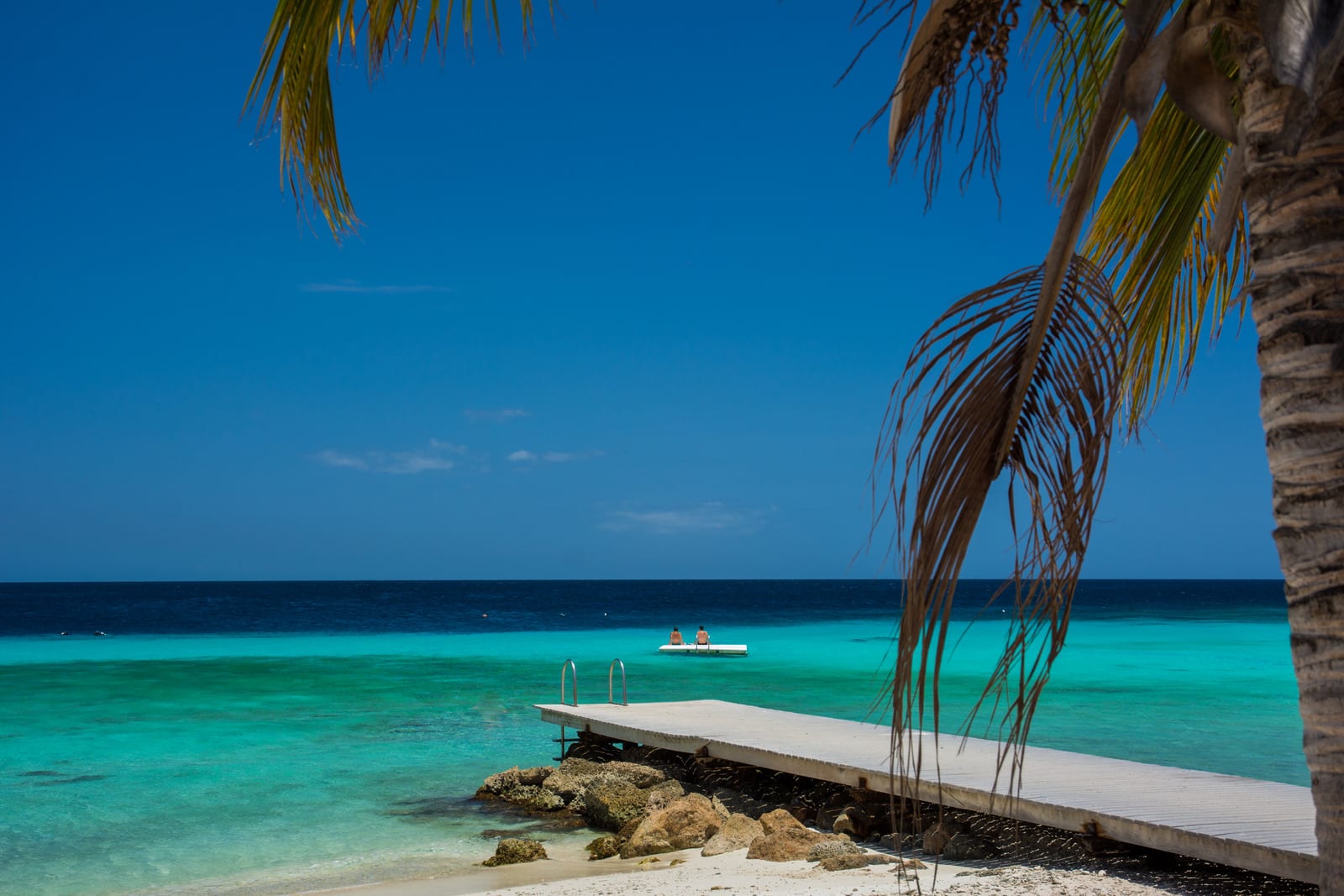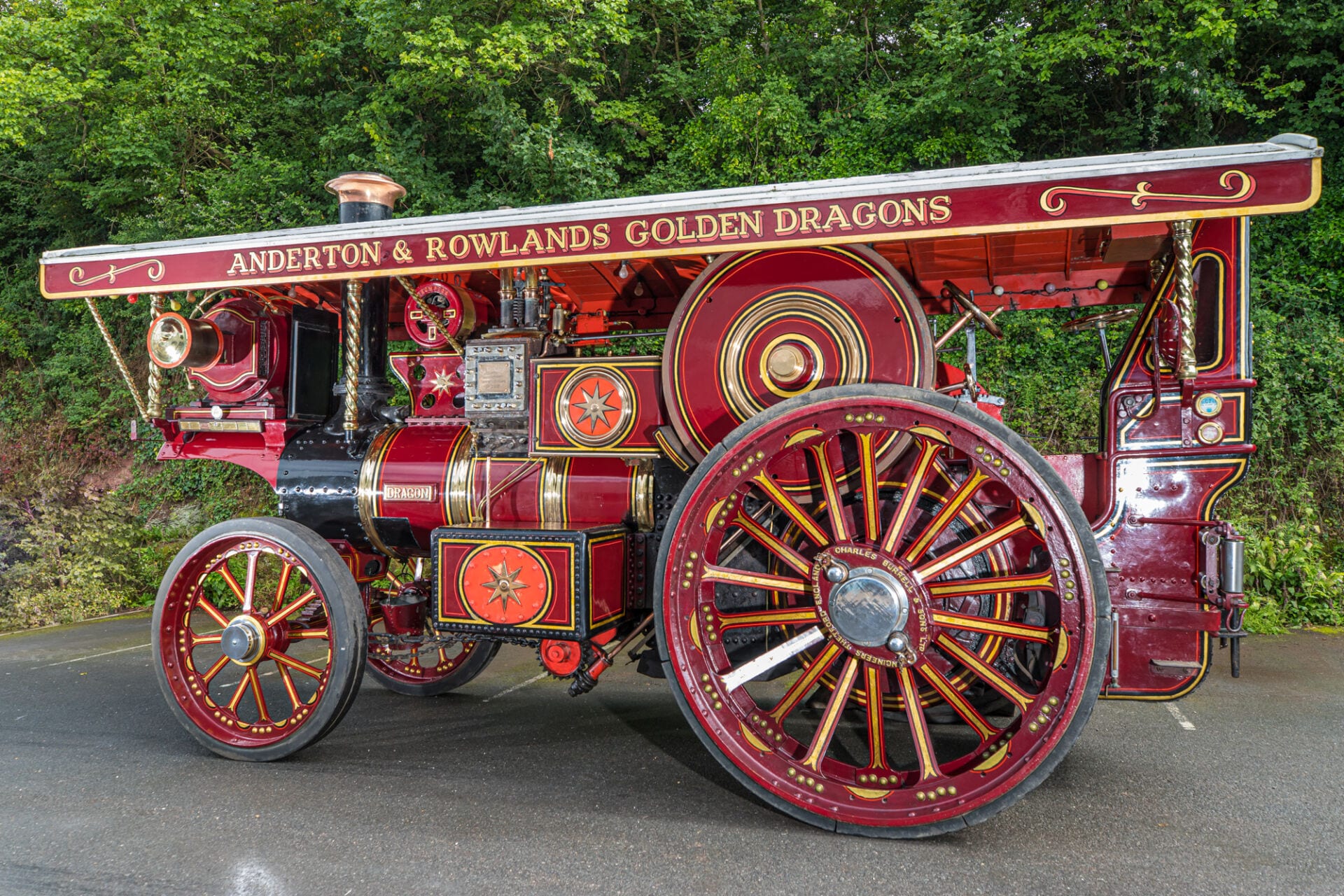 12. Traction Engine - £100k
Ok this is odd I know... When i've got the list of the fast cars that I do above how do I end up at the other end of the speed spectrum? When I was at school my technology teacher built traction engines in his spare time. He used to bring it in to school from time to time, and the combination of the smell and sounds has been something that's stuck with me for life.
These beasts aren't cheap though and they need a lot of support and maintenance but certainly for something random and fun this would be it for me!
Dream Lottery Win
So that's how I would spend a Dream Lottery win of about £125m! Obviously it's not going to happen - especially as I hardly ever do it! It was fun though putting this post together with what I would do though!
How would you spend a dream lottery win? What would you buy? What would you do to help others?
Let me know below!
Ben