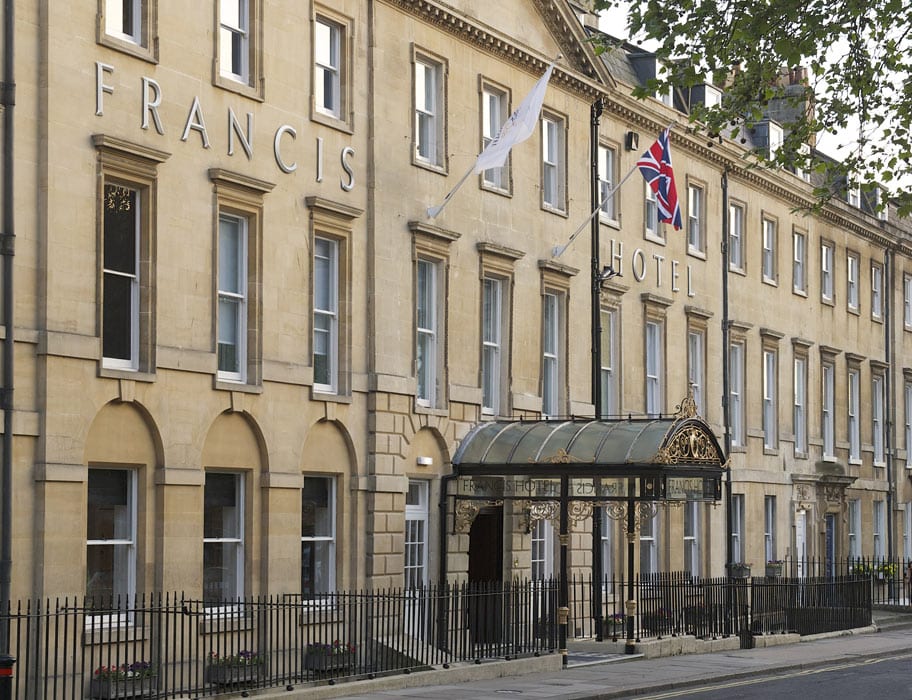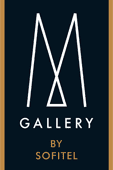 I've always liked Bath as a city, it's probably because I spent a load of my childhood growing up and living in Cambridge that I've always found the city to be a great place to visit. The mixture of the old stone work, the historical buildings, the narrow streets, and all the charm that this brings always makes for a nice trip to Bath.
Due to the lack of choice of Hotels, I had a bit of an upgrade to a standard that I wouldn't usually go for on my recent stay here. The M Gallery Francis Hotel sits high up in the Accor range of hotels. This is no Ibis!
Recently renovated it describes itself as "an exemplary ensemble of Georgian townhouses on Bath's original classic square". Quite frankly it does what it says on the tin! From the corridors that still have the windows on them (fake or not) to the areas being named by the "house" name this hotel offers a standard and opulence that is missing from many hotels found today.
The room was large (although in comparison the bathroom was quite small). With a very large 4 poster bed with comfortable sheets, pillows and a mattress you felt like you were sleeping in fine English country house rather than a town centre hotel. The furniture in the room was all of a high standard and the decoration throughout was in keeping with the Georgian styling found in the hotel. Although its the first time ever that I've had a picture on the ceiling above the bed - must be those crazy Georgians!
It was also nice to be greeted with a free bottle of wine and chocolates to be found at the desk. Small touch - but most welcome (especially after the day that I had had!)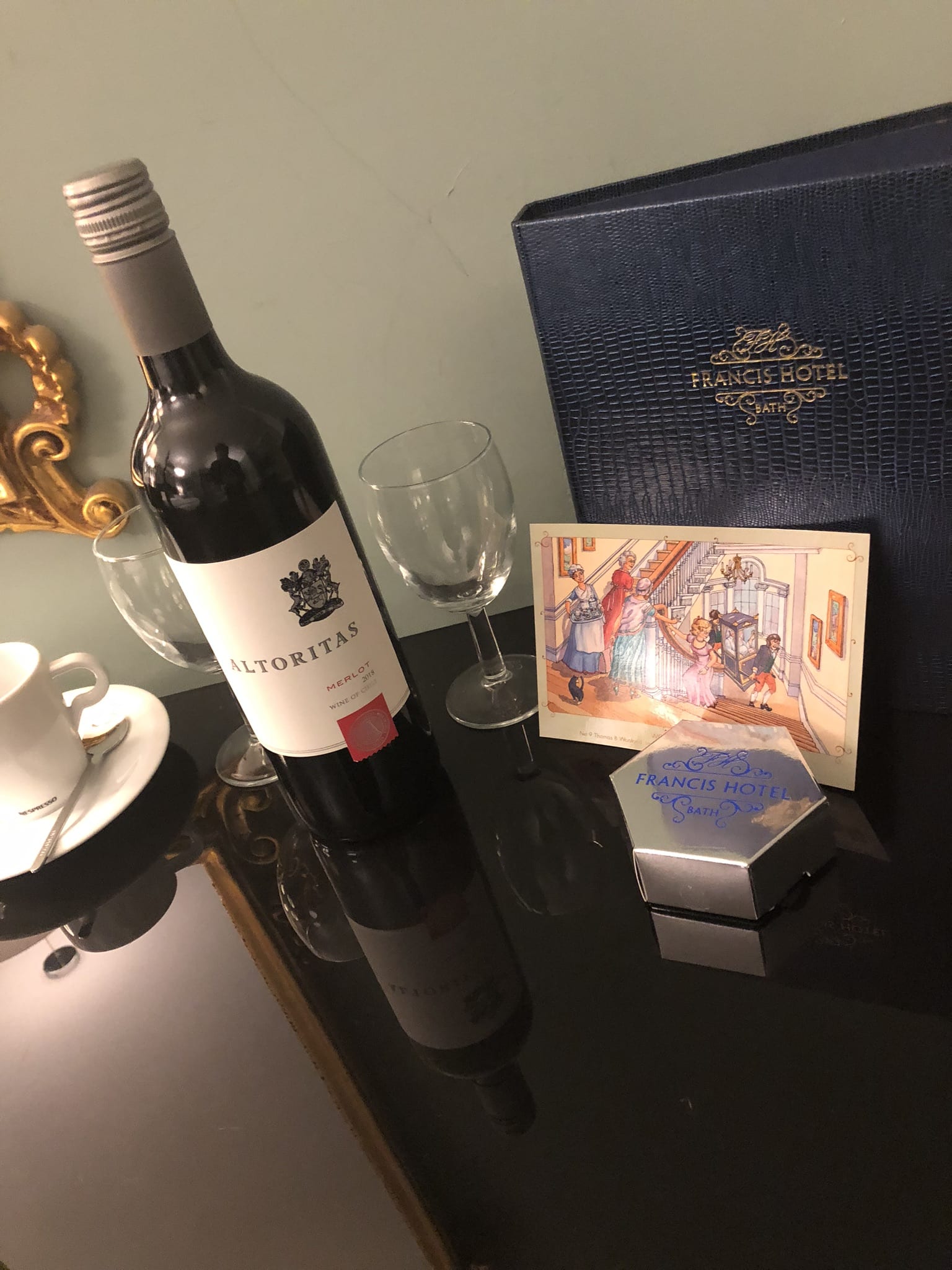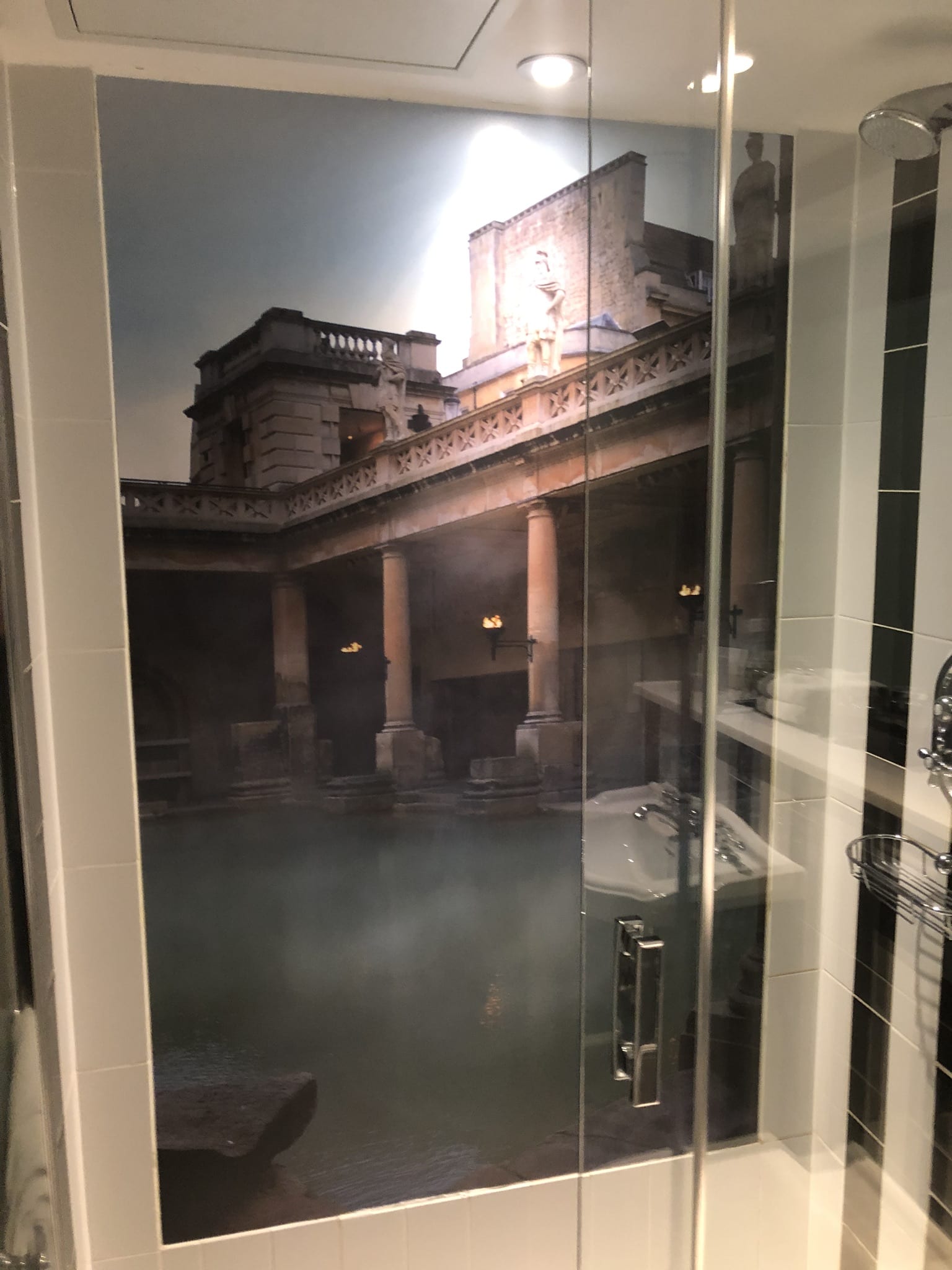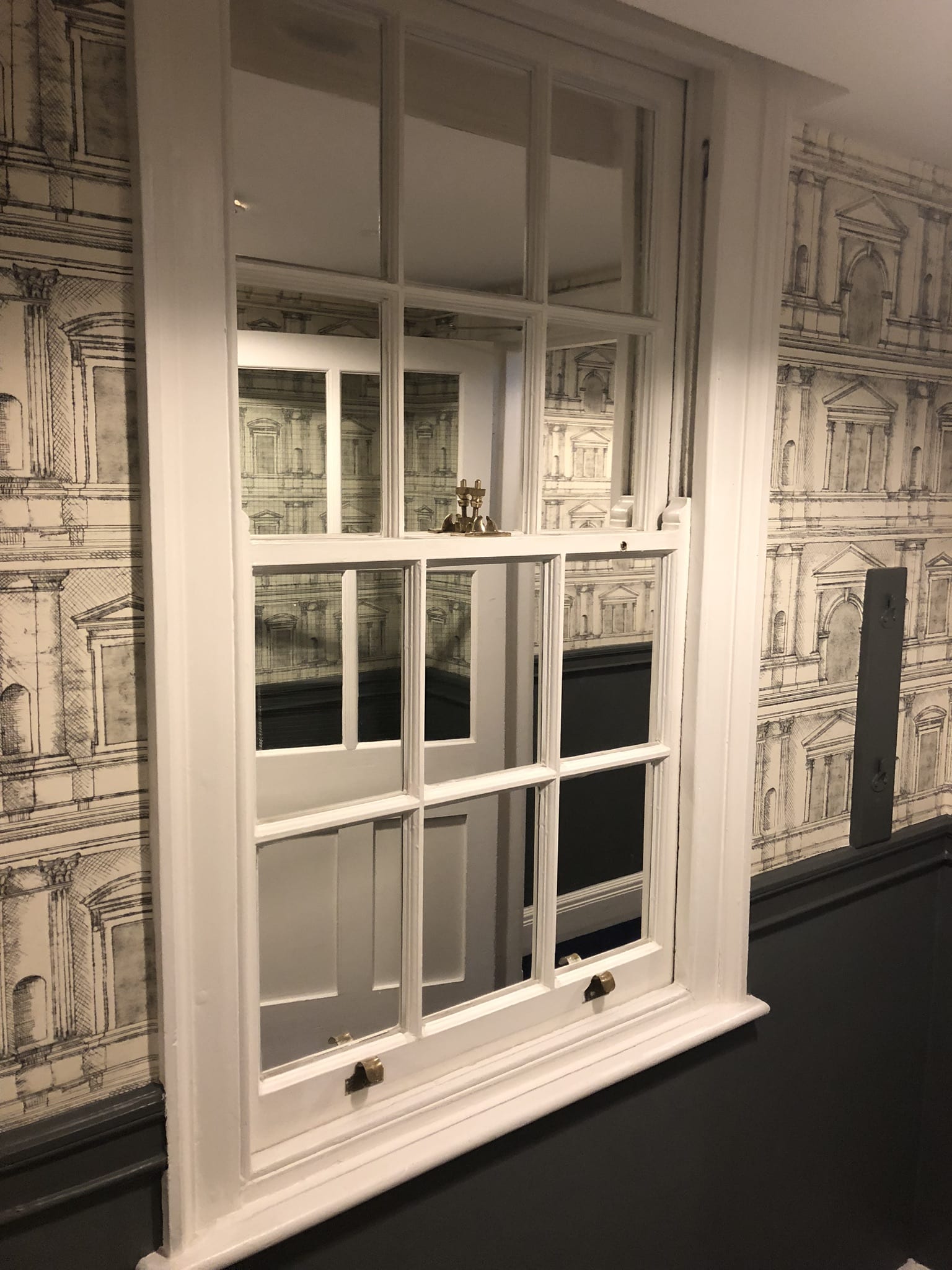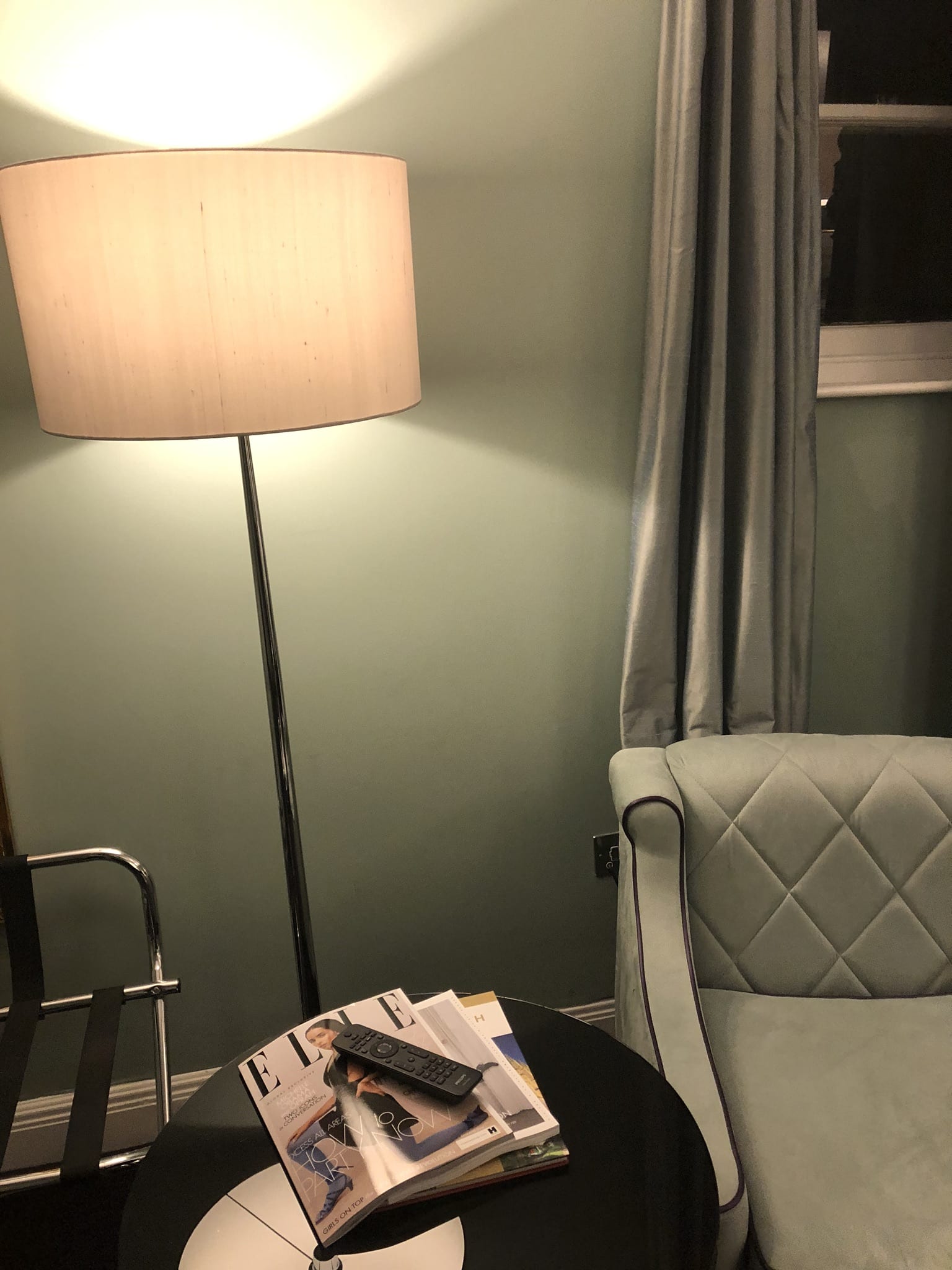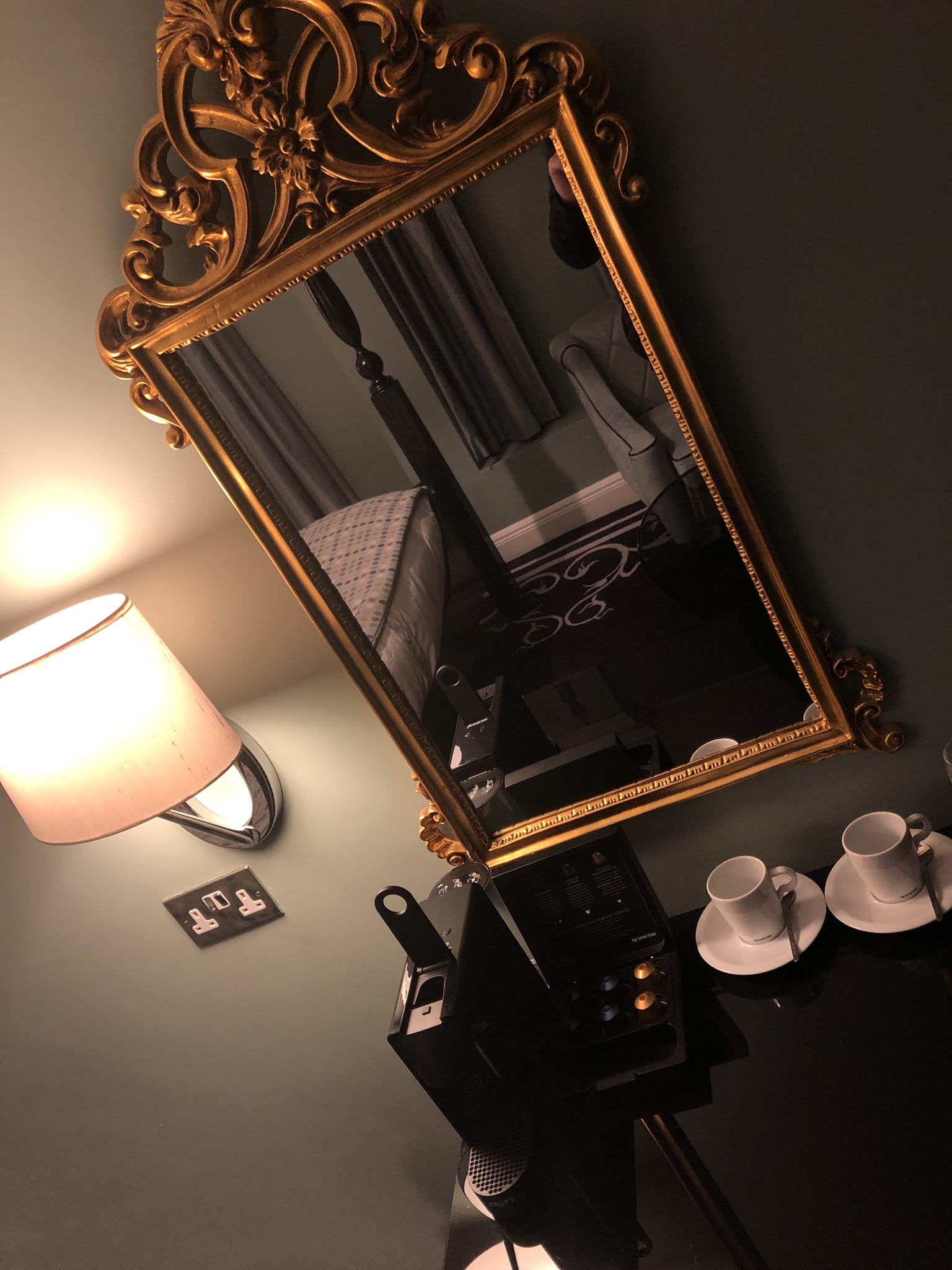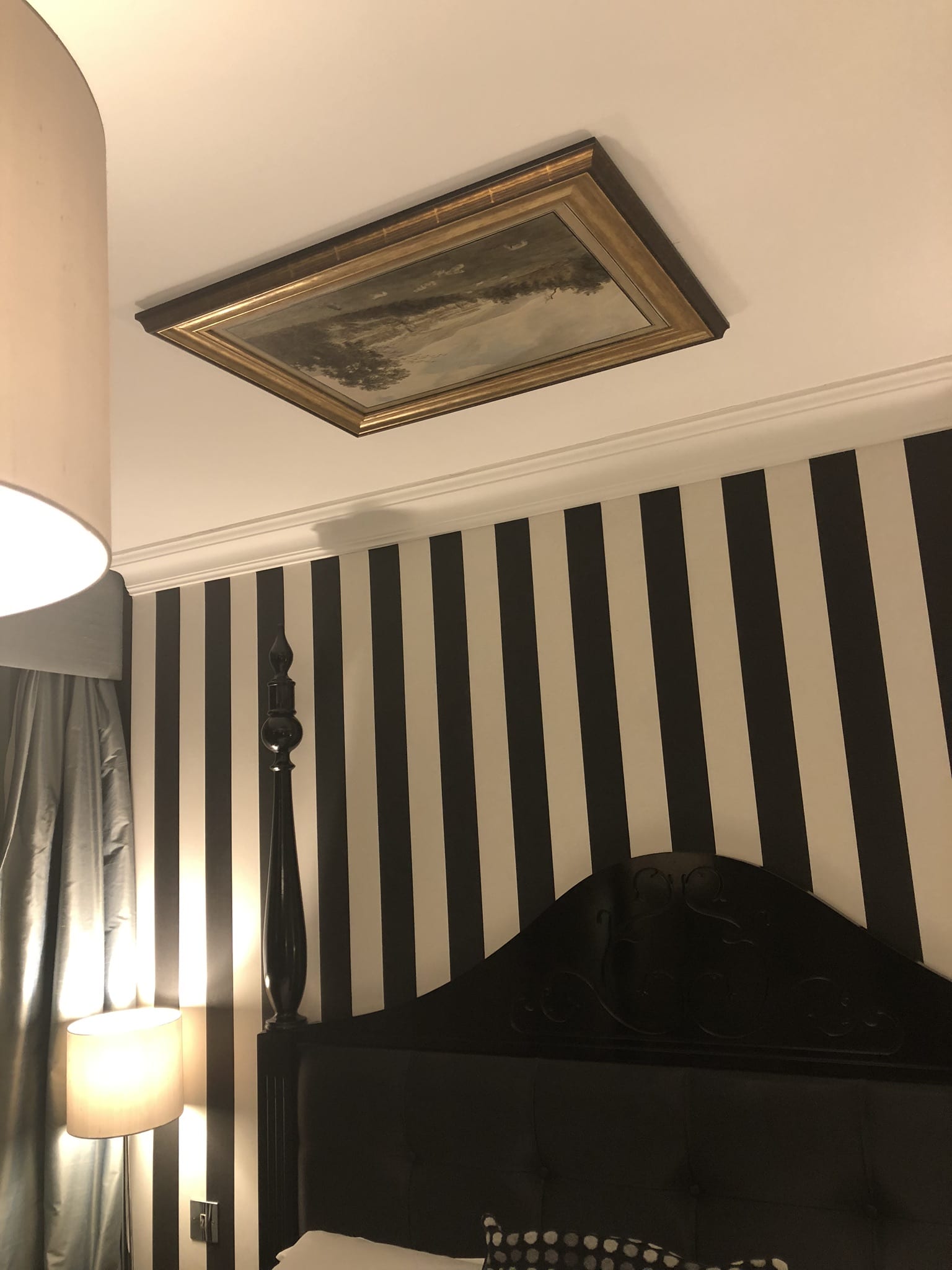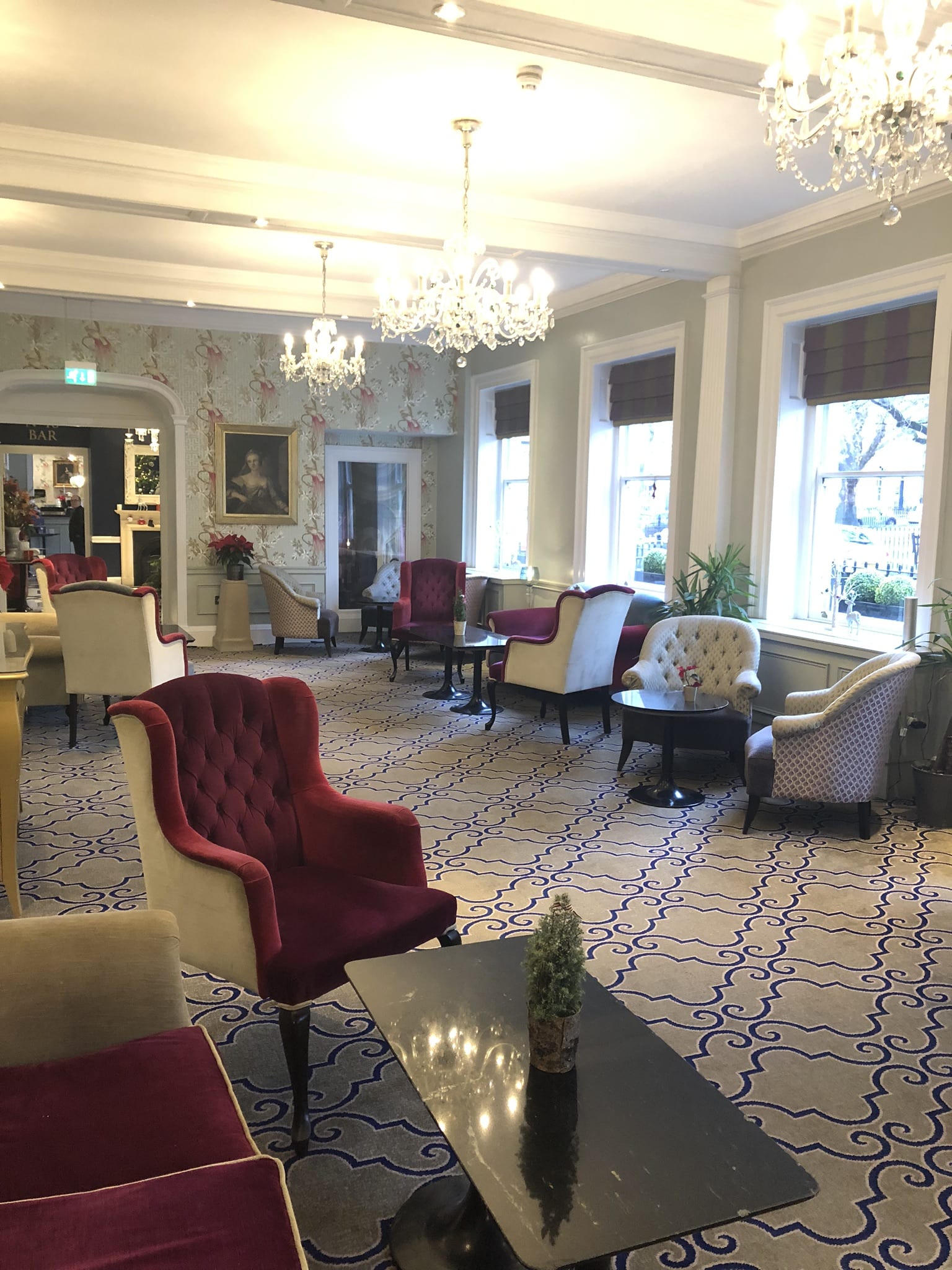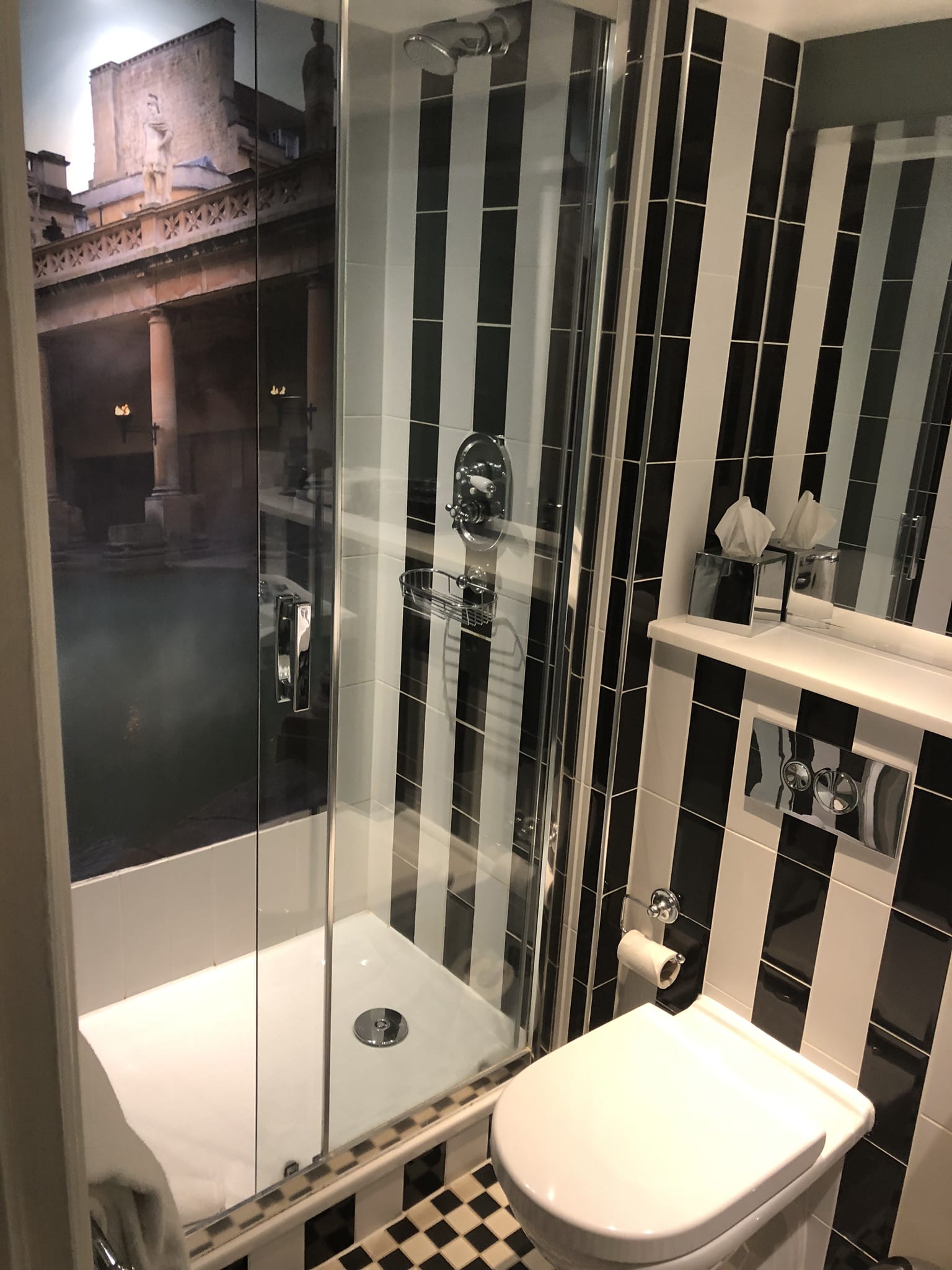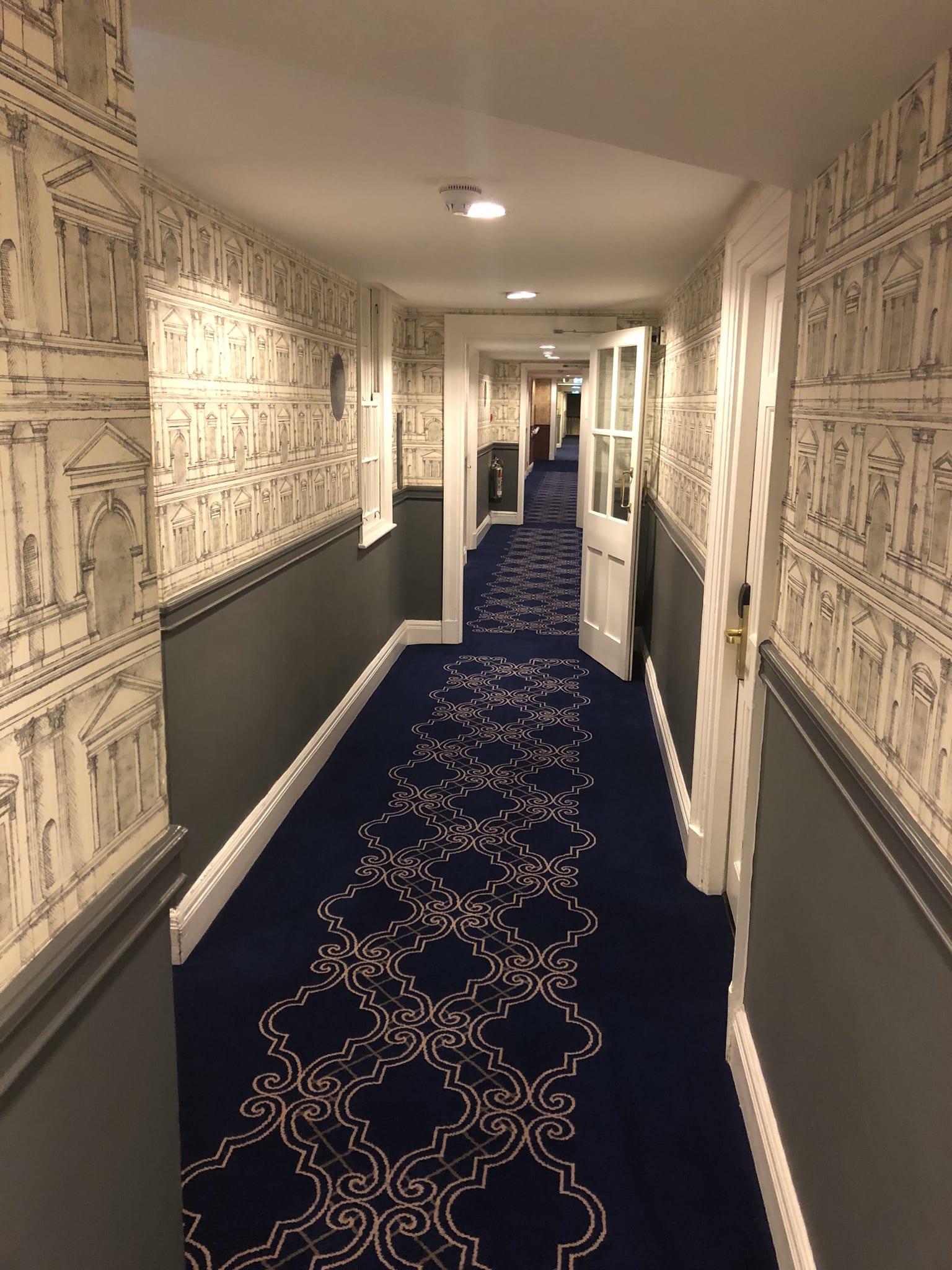 This hotel is really a different standard to the usual ones that I stay in. There are porters who will park your car, and really help with everything (whats the standard tip!?). You don't see that at a Travelodge. The bathroom as I mentioned was small, but the shower was good - although I'm not sure about the Roman Bath print on the wall. Made it look a bit cheap in my eyes.
There are a range of restaurants in the hotel, sadly due to time which I didn't have a chance to use. However I did partake in breakfast which is the standard fair for Accor hotels of the mix of cooked and continental. It's just served with a bit more class and taste than the cheaper brands.
Due to the hotel being old buildings, some of the walls were a little thinner than I found before and in some cases there was noise from the floor above (or sounded like that) at least.
To be honest I felt a bit out of place in this hotel. Whilst totally lovely and comfortable I must have been the youngest by about 20 years at breakfast. This is one for the parents to have a nice hotel for a quiet weekend in Bath who can enjoy the finer details that it has to offer. Not perhaps the travelling people like myself who doesn't fully have time to enjoy this.
If you liked this review why don't you catch some of my other reviews?
Summary
Hotel Address: Queen Square, Bath, BA1 2HH, United Kingdom
Wifi: Free, and good speed
Sockets by Bed: Yes but only on one side
Parking: Yes - but small car park. Porters will double park and keep keys. £15 for the day
Shower: Good and Warm!
Price: From about £150 per night
Official Star Rating: 4 Stars
TS Rating: 4 Stars
TS Comment: If you have a Land Rover, read Country Life magazine, and visit the polo club you'll love this place. A very beautiful and stylish (if you like the style) hotel. The staff can't do anymore to wish you a better stay, and it's warm, comfortable and a lovely place. Just for me I feel I needed to be 20 years older and not rushing in and out to fully appreciate it. Don't let that put you off. If you want a great hotel then absolutely book it - just remember though to tell the pony club you won't be there on Saturday Morning.
More info: http://francishotel.com