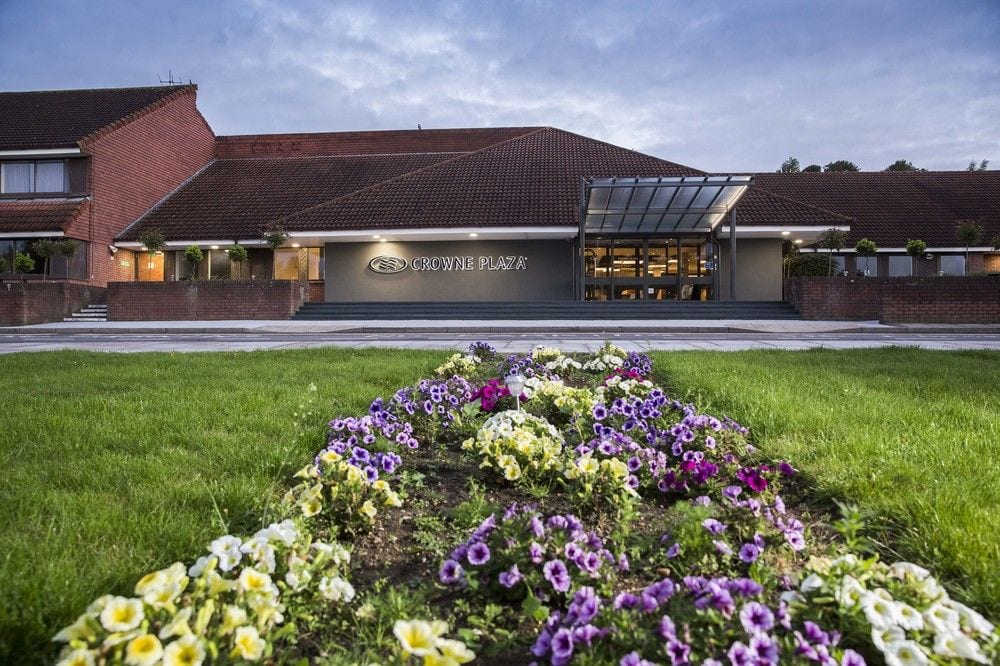 In the last year or so I've become a bit of a convert to the IHG chain of hotels. A number of reasons really - but I find them to be good value and a bit more consistent than my previous chain of choice with Accor. Due to location of meetings though I stepped away from the usual Holiday Inn or Holiday Inn express and stayed in the Crowne Plaza in Basingstoke.
The hotel is situated just off a main road quite close to the city centre. As always I arrived quite late in the evening - so didn't really have time to explore the neighbourhood around the hotel. Parking was ample for the car and was free (which makes a change from a few of my recent stays!)
On first impressions the open and spacious foyer was modern, clean and had a touch of class about it. Not a tired class, but a class that showed it to be knowing it's target market well. A very simple and easy check-in process (I do love being a platinum card holder for this) and I went along the corridor to the room.
The room looks modern and was in a good standard of upkeep. The traditional toiletries in the bathroom plus some small items in the mini bar free of charge - which is always a welcome gift.
As I had managed to avoid food during the day the dinner in the restaurant was very welcome! A quick Pie (TS standard fair) and cider (again TS standard fair) was a reasonable £20 and was served quickly and efficiently.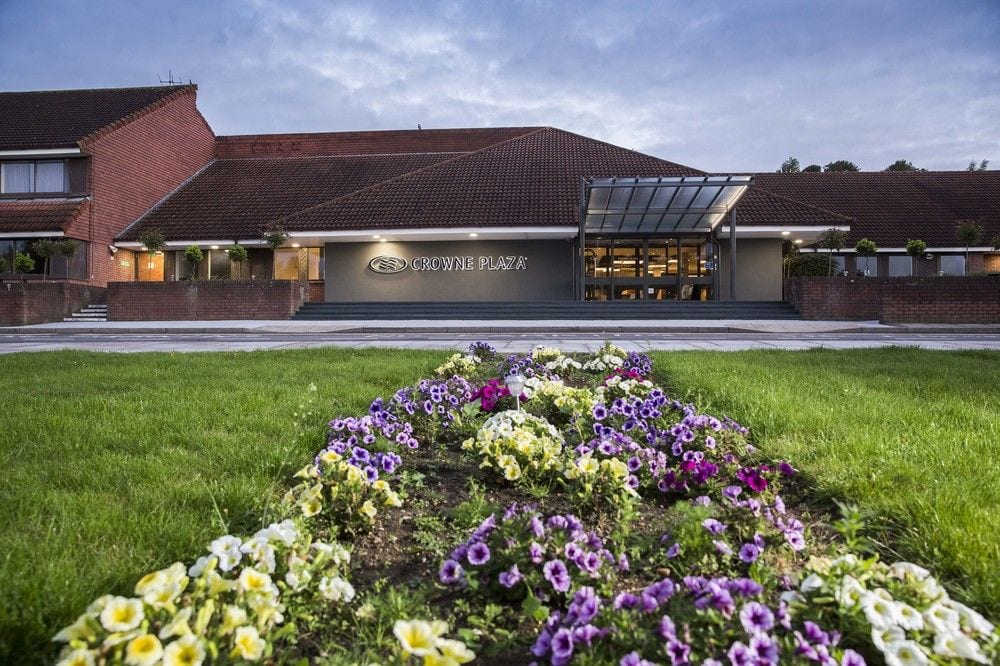 Wifi in the hotel is free and there are the usual Iron and Ironing board in the room. There is a small mini bar also in the room as well.
As I'm on a bit of a pre-xmas fitness drive the gym was a very welcome addition. All to frequently hotel gyms are a bit tired, have 2 working machines and you actually struggle to do anything worth while. Not here - the gym is actually open to non hotel guests, and whilst busy when I went at about 8pm in the evening, there was still space to do what you wanted. Lots of free weights and lots of different bikes and treadmills are available to be used.
A good layout for the breakfast was included in my package price, with the standard option for continental and also cooked.
I had a very good nights stay and sleep - and look forward to coming back to this lovely business hotel.
If you liked this review why don't you catch some of my other reviews?
Summary
Hotel Address: Old Common Rd, Black Dam, Basingstoke, RG21 3PR
Wifi: Free, and good speed
Sockets by Bed: Yes (also with USB points)
Parking: Free
Shower: Good and Warm!
Price: From about £150 per night
Official Star Rating: 4 Stars
TS Rating: 4.5 Stars
TS Comment: A really nice version of the Crowne Plaza Brand. It's modern, clean, quiet with a great Gym and a good restaurant. What more could you want and ask for for a hotel really? The staff are friendly and helpful and make you feel welcome. Its a definite repeat visit if I'm coming back this way at all in the UK!
More info: www.cpbasingstoke.co.uk/