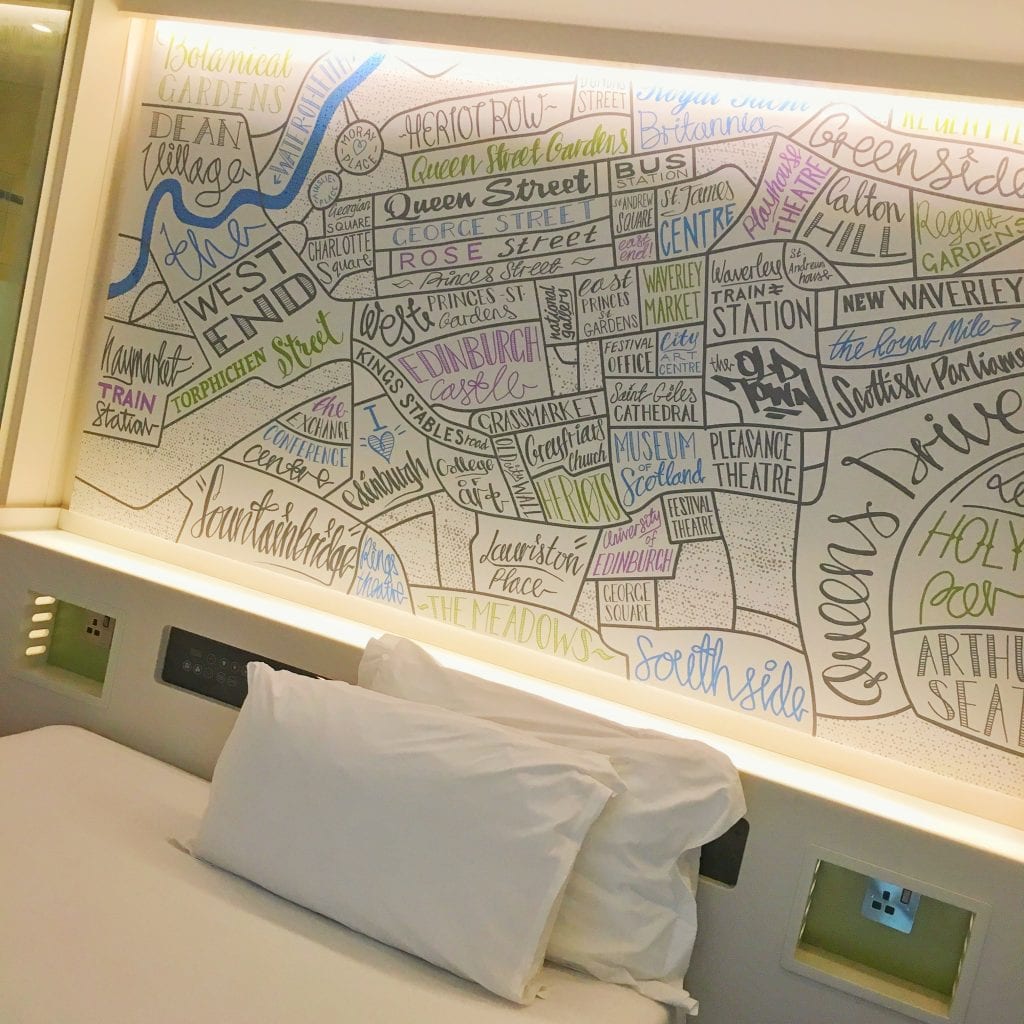 So we are all very used to the Premier Inn brand. Solid rooms, comfortable beds and you know what you are going to get. Now their sister brand "Hub by Premier Inn" are starting to crop up in a number of locations. With 7 in London and 2 in Edinburgh these are aimed at the city centre traveller who won't be spending as much time in the room - more out and about the city. However this shouldn't distract at all from what is a great hotel...
Just off the main Royal Mile (and ironically situated next to a Premier Inn itself) you'll find the hotel. It's a 15 minuet walk to Waverley station and about the same to places like the Castle etc... This of course depends how much you like walking hills of course!
The first thing to strike you on check-in is the more minimal styling of the hotel. With simple check in desks - and the feel of the restaurant/bar area more being quirky coffee shop than a hotel - but that's really not a bad thing at all given a lot of "cut and paste" hotel's exist today! This more minimalist look along with the styling continues to the room itself, which I found to be very clean, tidy and presentable. Although smaller than the standard Premier Inn rooms and with glass wall rather than a solid wall to the shower room there is enough space for bags and 2 people to share.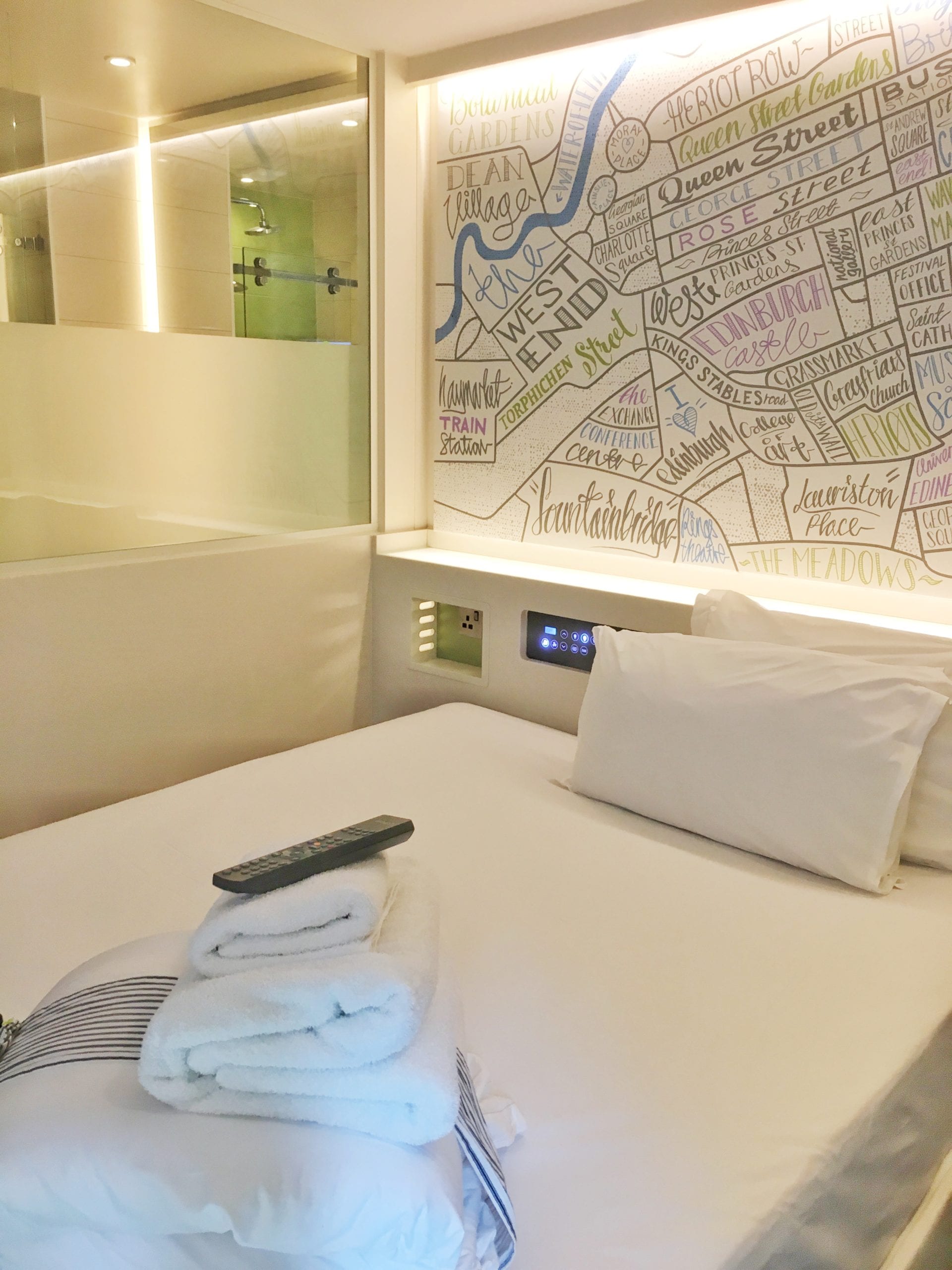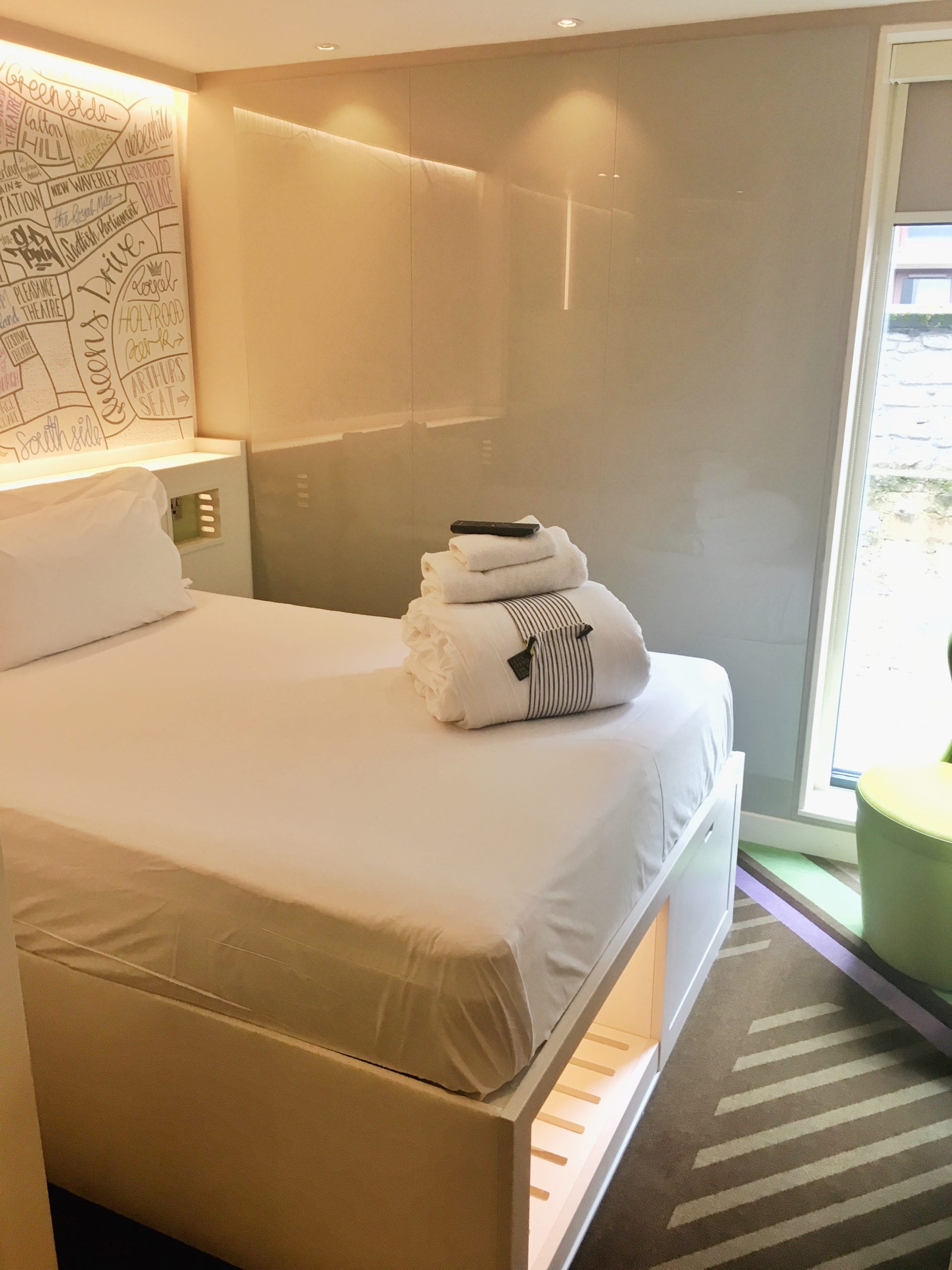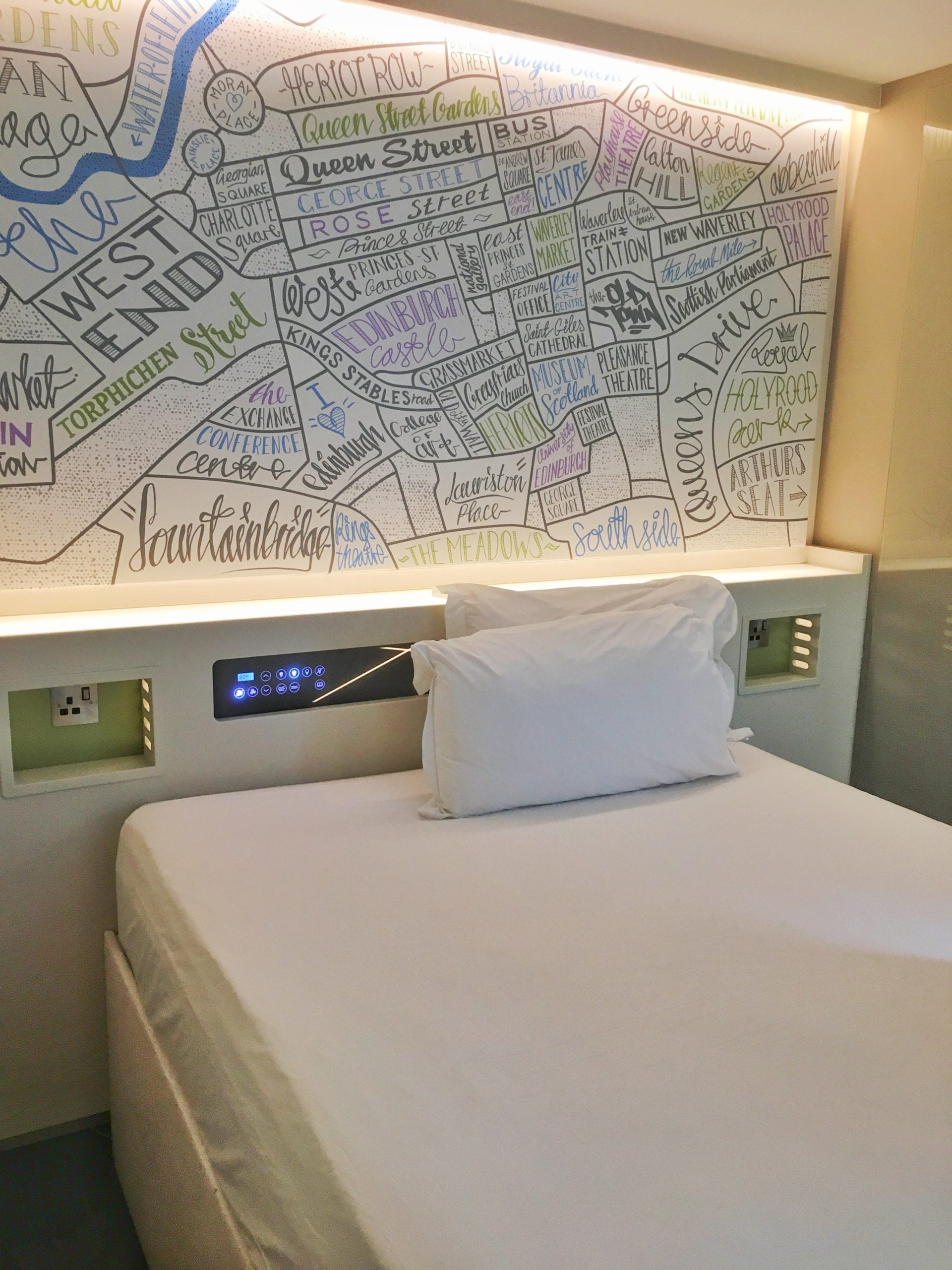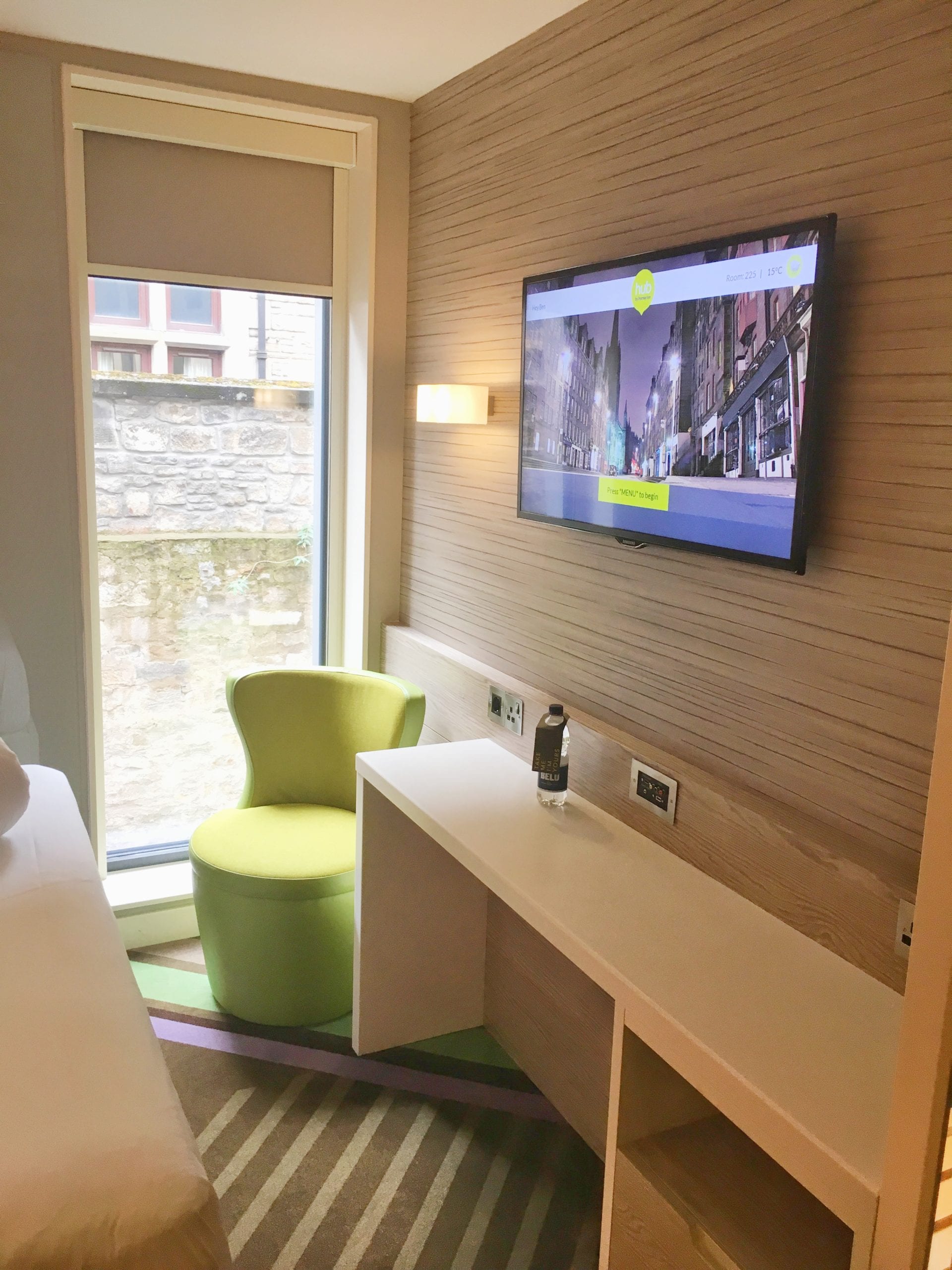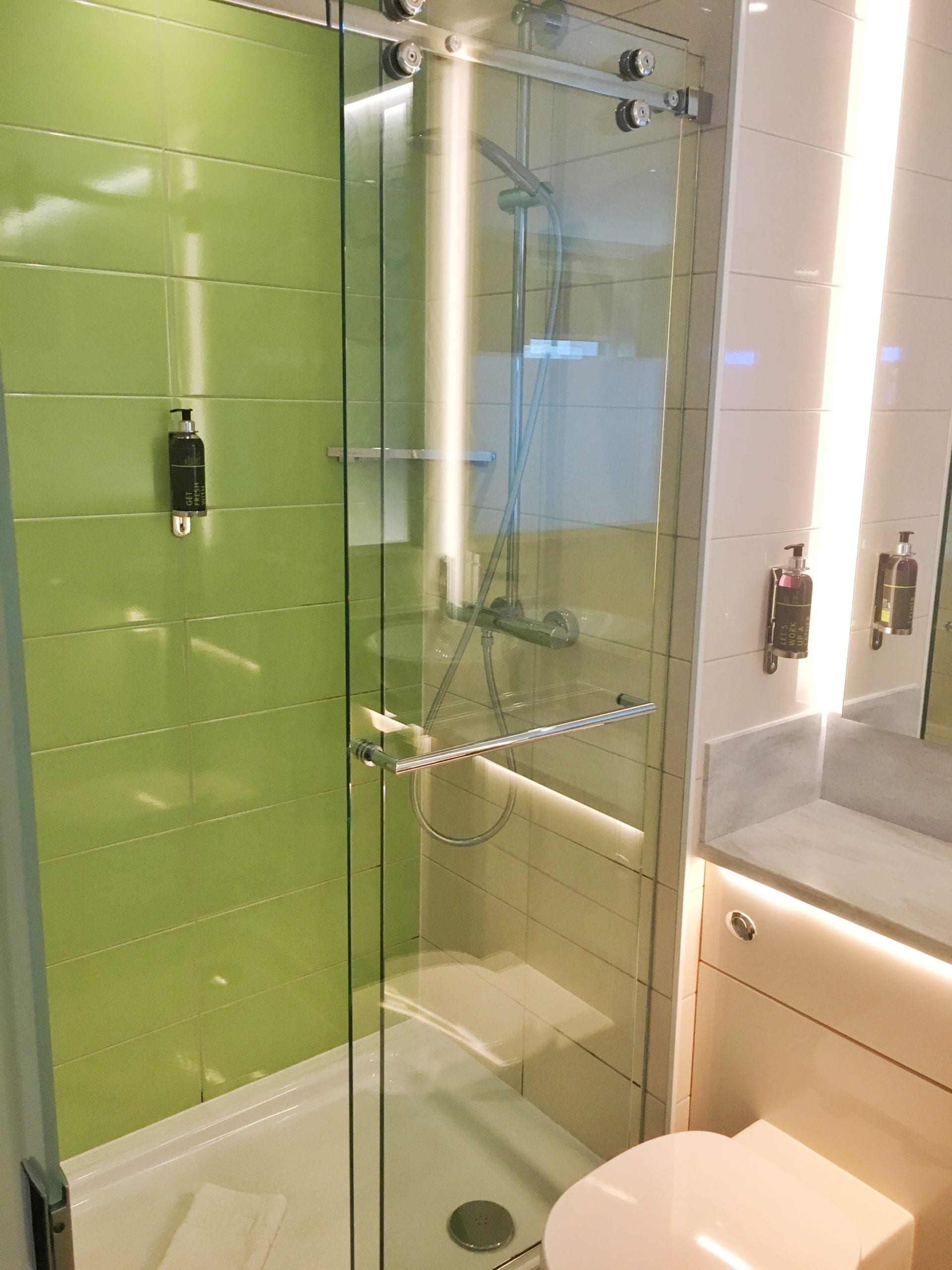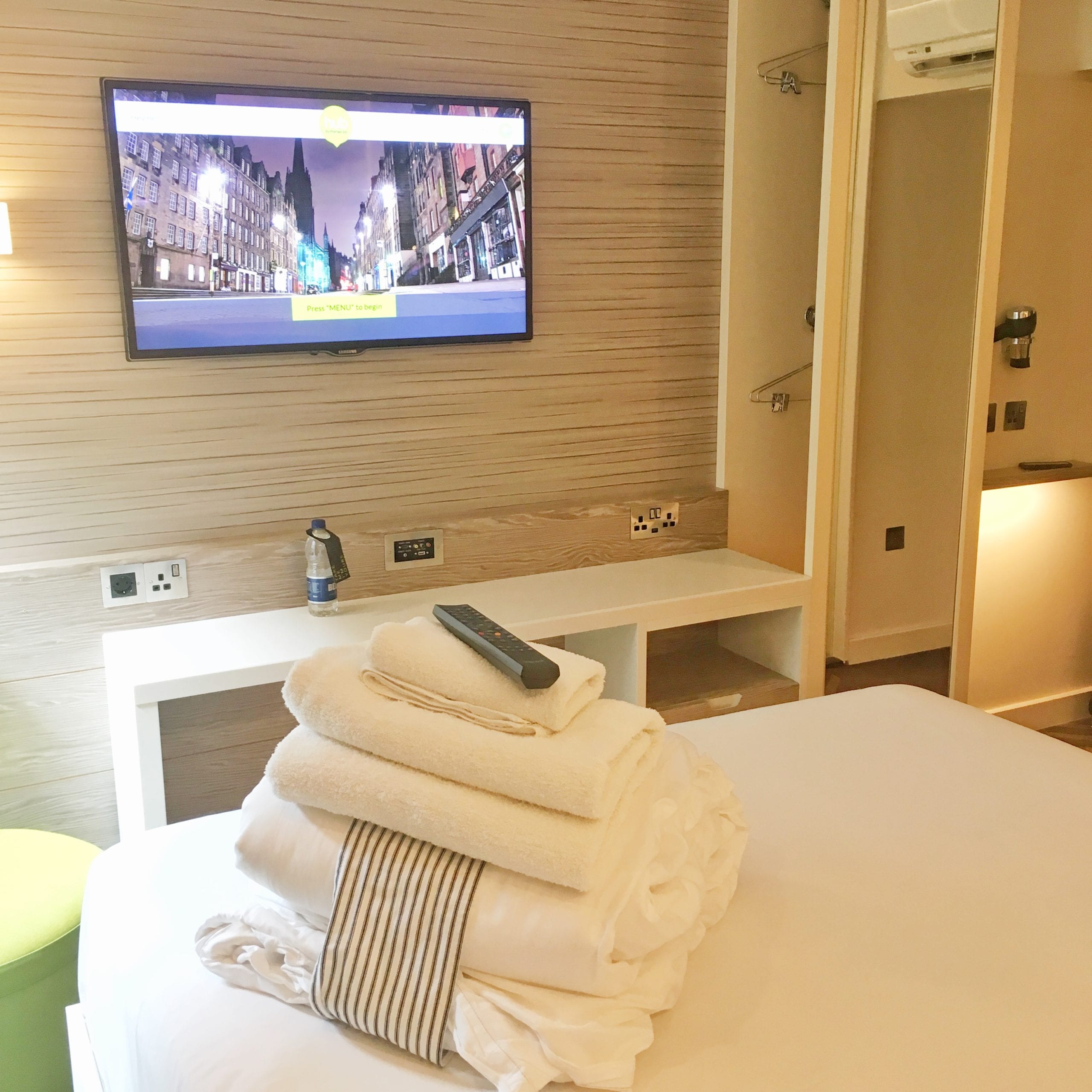 These rooms are designed with today's modern technology in mind. You can download an app which allows you to control the heating and the lighting - it worked very well for me during my stay. If an App isn't your thing - then there are repeater buttons by the side of the power sockets at the bed headboard. Although there isn't a wardrobe there is space to hang your clothes, and some shelves both in the room and also under the bed for other items to be stored. Wifi was free and fast - a must for all travellers today. The bed was comfortable, the shower worked a treat. That's about it for the rooms though. These aren't designed as rooms with all the added extra's like fridges, ironing boards etc... this is simple stripped back rooms, but unlike other "stripped" back hotel chains these rooms carry quality and premium feel throughout.
Breakfast is served down in the coffee shop bar area at the front of the hotel. Simple choices to be made between fresh fruit, yoghurts, berries, simple bacon/sausage rolls. Much in line with the rest of the hotel. It's not fancy - but everything that is there is great quality and sensibly priced. Breakfast for £5 - you can't complain about.
A taxi to the airport is about £25.00 should you wish. Although there is the airport shuttle which runs on a regular basis for £7.50 return. (Prices as of 2017) The nearest pick up for this is about a 15 minute walk again down to Waverley Station. As I flew to the city I didn't try and park - but there isn't an obvious car park on site.
---
Summary
Hotel Address: 37 East Market Street, Edinburgh, Scotland.
Wifi: Free, and good speed
Sockets by Bed: Yes
Shower: Good powerful
Official Star Rating: N/a
TS Rating: 4.5 Stars
TS Comment: A good solid hotel. If you had lots of stuff and there was 2 of you staying for 2 weeks would I recommend probably not. But for a more budget option with quality, customer care and cleanliness all boxes to be ticked this is a great hotel. My new hotel of choice in Edinburgh. I look forward to my next stay!
If you liked this review - why don't you have a look at some of my other hotel reviews?